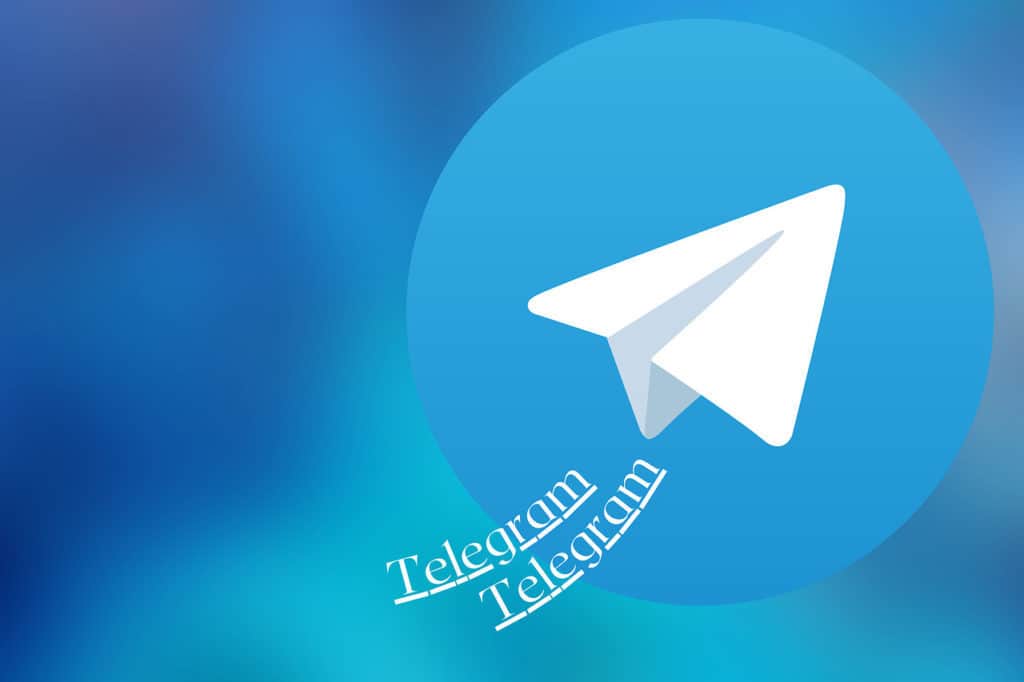 In the new digital era where our smartphones have everything we need, it's guaranteed you'll have at least one messaging app downloaded. The more famous one is WhatsApp, with approximately two billion active users but other options include Facebook Messenger, Signal, and Telegram.
Telegram has caught the attention of many users recently due to the polemics involving an update on the policy term of WhatsApp where you have to consent access to your data for Facebook too since they are the owners of the messaging app. The situation led many people to search for a new alternative that has similar benefits of communication but with less instability which made Telegram gain 500 million monthly active users in January of 2021.
But the sudden popularity also raised a lot of doubts:
Is the app trustable? 
Who created it?
What distinguishes it from the other apps? 
Where did it come from?
What is Telegram?
The app was created in 2013 to send and receive messages online in a safe way. It's completely free, available for iOS, Android, and Windows Phone mobile, and also has a desktop and a web application version available for macOS, Chrome, Windows, and Linux.
Once you download it and validate your registration with a phone number, you can sync it with your contact list and use the vast amount of available media communication options such as text, audio, videos, pictures, stickers, and emojis. Another reachable tool is creating group chats with even 200 thousand people, sending any archives with no restraining size, creating secret rooms with auto-destructive messages, and even habilitate bots, which are a form of third-party applications run through Telegram. Their main function is for users who wish for a custom service by selecting commands, sending them messages and inline requests.  
So as you can see, the app is pretty much complete for a messaging service and a strong WhatsApp rival. No wonder why their numbers keep getting bigger, with over 63 million downloads in the whole globe in January 2021 becoming the most downloaded app at the Google Play and App store. Telegram stats show that in the ranking of a total number of downloads, the app was at the 9th position for "most popular mobile app" in 2020 and recently is at the 4th position on App Store as "most downloaded app," achieving the number one place at the same category on Google Play. 
You can check more info about Telegram users stats here: https://backlinko.com/telegram-users 
No doubt the social media became pretty solid through the years and is getting even bigger with time. People are getting adapted to the app formation and discovering new fresh tools. Some of it was highly functioning way before WhatsApp use them, like stickers, groups with a larger number of people, and the option to delete messages before was seeing for example. The app also doesn't crash as much as the others messaging apps tend to.
But the highlight of Telegram is its security brand. Using a cryptographic system that can avoid interception by anyone, including their own app developers, also makes an effort not to share data with third parties. It's basically a way to offer their users the most secure way of communication in social media. These tools are the reason it's possible the creation of their secret rooms with auto-destructive messages, it's available for only two users per chat, and once the message is deleted by one of them, the other will not be able to see it anymore either, the chat is also erased after inactivity. 
The app is totally free and doesn't broadcast any ad or sponsorship. The creators firmly believe in a policy that guarantees affordable and extremely safe communication for their users, ensuring that the lucre obtained never was the objective of Telegram. Their service is maintained by funds coming from Digital Fortress, a company by Pavel Durov, the CEO of the platform. 
Who created Telegram?
The people responsible for creating Telegram are two Russian brothers called Nikolai and Pavel Durov. The last one is known as "Russia's Zuckerberg" since he was behind the development of Vkontakte, most known as VK in 2006, a Russian social media equivalent to Facebook. In 2002, Pavel Durov enrolled at the Saint Petersburg State University, where he studied Philology and received many academic prizes. After graduation, he created Vkontakte at only twenty-two years old.   
But then, Durov was caught in the middle of a political situation when, in 2011, he was asked to take down activists' posts that were using the VK platform to publicly oppose Russia's government and cooperate in providing encrypted data from the users. The CEO suffered strong political persecution after denying to do so, which led him to lose control over the social media, being handed over to a technology Russian company that was government-friendly. Then the Durov brothers decided to auto exiled themselves from the country for their own safety. After only a year active, Vkontakte could be considered pretty successful, alcancing a million registered users and reaching US$ 1,5 billion market value. 
The Durov's later received citizenship in Saint Kitts and Nevis, Caribbean, by donating a certain amount to the country's Sugar Industry Diversification Foundation; they also secured US$ 300 million at the Swiss banks. This made Pavel Durov able to 2013 develop the idea behind Telegram that initially was a way to communicate with his brother safely since he knew the Russian government was still tracking them. To avoid social media meeting the same fate as VK, the billionaire based his brand new company in Berlin, Germany, and camouflaged it behind many global companies for protection if any government could find a problem with his business again.
"As soon as one agency gets to uncontrollably monitor private communications, soon enough this access falls into the hands of third parties – bribers, hackers, agents of other countries." – Pavel Durov for Forbes
Since Durov was a target for many governments for a long time, especially after Telegram launched and its security is proved to be from a very high technology source. The company even offered US$ 200 thousand to whoever could break into the app system, called MTProto. Their secret rooms built up a lot of rumors and speculation around whether all this safety was a good thing or not.
In 2015, Pavel Durov still didn't have a fixed residence, posting in his Instagram account pictures living in Airbnb's around Paris, Venice, Rome, Florence, resorts in Indonesia, and Bali. The CEO promised never to sell Telegram no matter how many billion dollars tech giants might offer. He also has a peculiar habit of always wearing black, assuming a persona based on the Hollywood successful movie "Matrix" (1999); very rarely gives interviews choosing a more out of spot life; and is most of the times, more active at his own channel on Telegram where he can communicate straight to his users.
Recently, the New York Times had the opportunity to interview the young billionaire, where he fomented another polemic statement by not holding back a strong criticism towards Apple after the company firms a relationship with China, which according to the Russian CEO, is a sign of green pass to total control over users data for the Chinese Communist Party. He also said that iPhone users are forced to become a digital slave of Apple. When he has to test a new version of Telegram on the iOS system, he feels like a throwback to the Middle Ages, the reasoning being because iPhones have a 60Hz display. In contrast, Androids have a more modern one, with 120 Hz. Durov has a long rival status with the iOS company since he always affirmed that their users should be free to download different software from devices of their choice and not only from App Store. Telegram even filed a formal complaint to the EU. In 2018, Apple removed Telegram from the App Store for allegations of inappropriate use of social media, including child pornography.
After all the polemics and controversies involving Pavel Durov, the western countries turned an eye to his accomplishments and to know more about who is this tech entrepreneur that became a curious symbol of free speech in Russia – his image is strongly used on protests around the country – at the same time that is a political refugee without the main address. Durov's status is certainly interesting and can be molded to look very appealing for investors available to boost other projects of his with a large amount of money. Currently, the CEO is thirty-six years old and lives in Dubai, United Arab States, with a net worth of US$ 17,2 billion, occupying the #112 position at the billionaire's Forbes ranking.  
Also read LinkedIn Headline Example Tips For Unemployed
The Rising of Telegram – History