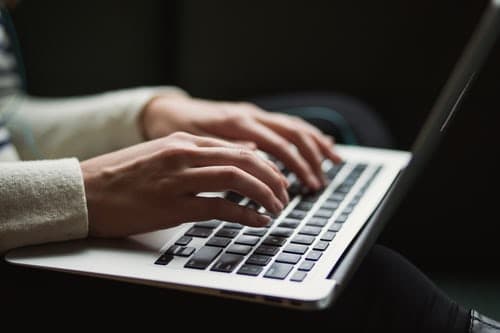 Stich Fix Cover letter: I am excited to apply for this position as Stylist and contribute to the organization's role.
Random LLC
24 Lane
Galaxy Street
Stanford
Dear Recruiter,
I am a professional stylist working independently in the fashion industry for five years. Recently, I saw the opening for the role of Stylist on your company website on LinkedIn. As a hardworking and motivated professional working in this field for years, I am excited to apply for this position as Stylist and contribute to the organization's role.
Previously, I worked for Levi Strauss& Co. for two years as a stylist. I successfully managed the duties to this role, which included exceptional customer service and demonstrated product knowledge of sales and services. This skill, in turn, helped me further improve customer and client relationships. I strategized and implemented various marketing techniques acquired with my experience and improved the sales target. I was incredibly intuitive in understanding customer style, lifestyle, and preferences, which helped provide resolutions and satisfy customer requests. The ever-changing industry standards enabled me to be tech-savvy, diligently improve the online shopping experience, and were in-fashion with trends. Through this work, I analyzed and anticipated the market's future demands and helped improve the entire customer-shopping experience. I can strike conversations with customers. I know their taste and ideas and articulate the idea into a dress or outfit, through this was able to attain excellent customer satisfaction.
I also worked as an intern fashion designer for a reputed clothing line. As an innovator and my knowledge in sustainable and Eco-friendly fashion, trends, and luxury accessories proved very useful for the job. I also worked for the pre-production photoshoot for their magazine as an assistant creative director. For the role, I collaborated with a team of web designers to articulate ideas for the story layout and design the website to enhance the customer experience using UX/UI; By working for the shoot, I was able to develop my photography skills. I also helped customer support with product-related inquiries for the clients through email and messaging. While working here, I was also exposed to the cosmetology field.
The fashion industry is ever-changing, and the cultural boundaries which separate us in this new digital world are fading. As a stylist, the changes that should be reflected in the work culture as to how to be inclusive, incorporate the ethics and cultural values of different cultures, and be respectful of the differences was something I learned during my time here. With that knowledge, how a professional should innovate and execute in creating a style that would be culturally approved by various ethnicities while being original and environmentally friendly was a lesson learned from my experience working here. I am confident this knowledge will help me work in projects where inclusivity and cultural relevance is at the standpoint. It is required to know how to formulate, innovate, and execute new ideas that serve clients from all around the world. 
I also worked as an apprentice to a junior stylist in my second year at the university for nine months. I had to support the team and help them create content to take part in various campaigns, projects, and social experiments. I also had to assist the junior stylist. One of the job responsibilities included creating digital design marketing assets, integrate trade and statistics for various e-commerce retailers. For this, I had to brainstorm various creative content ideas and help implement and execute the team's ideas. I had to visit other trade shows, meet with manufacturers and suppliers to select, negotiate, and buy fabrics, trims, and designs.  I learned how to work under a hectic schedule.  Due to this, I improved my organizational skills, presented myself, and communicated well to the clients and customers. The job routine also required me to be fast-paced and be an active listener to customer and client requests. The work also taught me excellent networking skills; My hardworking, approachable nature and spontaneity have helped me maintain these business relationships and improve the business. 
I completed my bachelor's in fashion merchandising from the London College of Fashion. I attained certification in fashion merchandising and image design from the university. I also worked as an intern fashion stylist. I assisted the pageant contestants, customized and fitted designer attire to their high demands, and was voted the year's top stylist. I am proficient in software tools such as Autodesk design software, Adobe illustrator, C-design fashion, Adobe Photoshop, Microsoft Excel, G-suit applications such as google docs. My diverse work experience in the field has enabled me to develop a keen eye for attention to detail, help improve interpersonally, communication, and organizational skills. As a student, I was always meticulous in my work. I was appreciated for my good work ethic by my customers and my clients. I am very passionate about anything I do, and once I dedicate myself to go all the way.
I understand the ever-evolving job prospects of a stylist very well and the risks involved. I had stayed through all my previous work tasks responsibly and enjoyed every bit of my work even when the workload got a bit harder. I genuinely love being a designer and stylist as it brought out the creative side of myself and brought out my original, authentic work. I am excited to bring in new ideas and show you the best of what I can offer. I would love to meet you and further discuss the details regarding the responsibilities and how I can fulfill the job requirements. If traveling is an important responsibility of the job, I can fulfill it as well. I am cautious about my health and well equipped to standing for long hours.  The rest of the details regarding my qualification is enclosed in my resume with the letter. I look forward to meeting and speak with you soon.
Sincerely,
Susan

Also read Professional Tips for Writing a Cover Letter
Stich Fix Cover Letter Example