One of the most difficult years in many of our lifetimes emerged in 2020. It had a severe impact on the economy due to the lockdown and restrictions. Programs that make digital skills more accessible are one of the elements of rehabilitation that is truly inclusive. Keeping this in view Microsoft started a global skills project to help fill this gap, to increase the digital literacy of 25 million individuals worldwide by the end of the year 2020. This endeavor will unite every aspect of their business by fusing both new and existing resources from Microsoft, LinkedIn, and GitHub. Let us know about the Skills Initiative- Everything You Need To Know.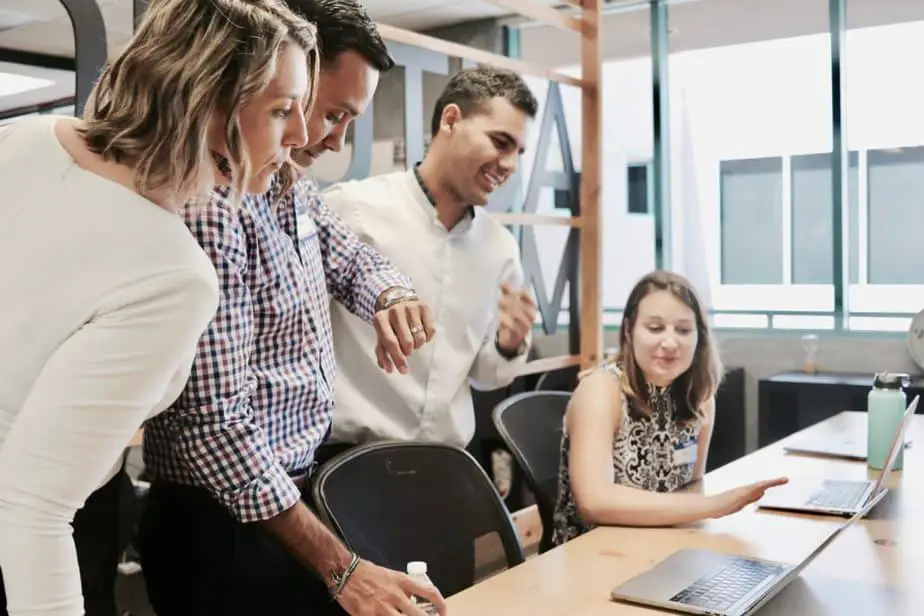 It is a project started by Microsoft which offers practical instruction for developing technical know-how and expertise in Microsoft and Azure technologies. The platform makes interactive courses, curriculums based on roles, and Microsoft Certifications available to partner enterprises. The name of the project was given Microsoft Enterprise Skills Initiative (ESI). Microsoft is supporting the initiative with $20 million in cash contributions to aid charity groups throughout the world in helping those in need. Cash awards totaling $5 million, or one-fourth of this sum, will be given to community-based non-profit organizations in the United States that are run by and assist communities of color.
The purpose behind starting the Skill initiative program
Within a short period, COVID-19 had caused a huge economic shock, resulting in job losses that were significantly larger than those experienced ever before. A significant portion of the global workforce needed to gain new skills if the economy was to see a broad rebound. Microsoft estimated that by 2020, there might be a quarter of a billion unemployed people worldwide. The COVID-19 pandemic has also had a disproportionately negative influence on American women's employment. Women's jobless rates, which had previously been close to or slightly lower than those of men, shot up to more than 16% in April, an increase of about 3 percentage points.  The pandemic has highlighted the rising skills gap in the world, which must be closed urgently to hasten the economic recovery. Microsoft realized that there are three main long-term factors behind this longer-term gap between the supply and demand for skills in the labor market:
 (1) the quick development of AI-powered technologies that are ushering in a new era of automation;
 (2) the increasing demand for technological know-how to compete in a changing commercial landscape; and 
(3) the decline in employer-based training investments over the past two decades. 
This pattern is likely to continue, this time with a stronger focus on a jobs recovery that calls for a greater emphasis on digital skills. Due to two factors, this looks likely.
1. Shorter-term
There will be an increased dependence on digitalization as a result of COVID-19. In many situations, some workers may spend several months or longer in a "hybrid economy," where some will be in the workplace while others continue to work from home. The shorter-term "hybrid economy" is more digital. We may anticipate that the digitization of the system will continue to grow at an accelerated rate as long as people and businesses continue to rely heavily on technology.  And as businesses enhance in response to the recession, the need for digital reformation will grow even more.
2. The longer-term
An already-developing wave of automation based on new technologies that support what some have dubbed the Fourth Industrial Revolution will occur alongside the economic recovery. The global labor force can take on roughly 149 million additional technology-related occupations during the next five years. The largest portion of this estimate goes to software development, but jobs in allied industries like data analysis, cyber security, and privacy protection are also expected to grow.
 The problem is made worse by the fact that the populations that need training the most are not receiving it. Distance learning and other alternate means of instruction are insignificant to on-the-job training, which restricts alternatives for potential employees. Perhaps more importantly, individuals in more automatable professions are much more susceptible to job loss because on-the-job training is available more to workers who are already in higher-skilled roles. 
Considering all the above factors Microsoft concluded that the global skills crisis necessitates a moral response to launch a skill initiative program to guarantee that training reaches the largest population with the greatest requirements.
Fundamentals of skill initiative program
The skill initiative program is based on the following six pillars:
1. Assisting individuals in acquiring new skills by using technology and data. Utilizing technology to quickly train more people, beginning with digital literacy itself, is the quickest and most cost-effective solution to overcome the skills gap. Statistics will be used to pinpoint the people who require assistance the most and the skills that are in high demand.
2. Emphasizing a diverse range of skills. We'll try to encourage the development of broader skills as well, including the knowledge required to ensure the ethical use of technology and the professional skills required to locate and succeed in a new career, even as we concentrate on software jobs.
3. Requesting more action from companies. To assist employees to acquire these new abilities, companies will need to play a stronger role than in previous years. They will ensure their staff, increased training opportunities as an employer. And they will support their clients' empowerment so they can better serve the requirements of their staff.
 4. Relying on associates. For the success of the program, Microsoft will be collaborating with charities and governments. And they will concentrate their funding for organizations, in particular, on helping communities of color in the US and other individuals who are most in need of aid.
5. Bringing together all aspects of their business. If they work collaboratively across all areas of our firm, they think Microsoft can contribute to solving the global skills gap. Because of this, the current endeavors unite GitHub, LinkedIn, and Microsoft, as well as Microsoft Philanthropies and LinkedIn's CSR program.
 6. Speaking up to influence policies. To enhance reskilling opportunities, they will share their data and knowledge as they identify what benefits people the most.
Benefits of the skill initiative program
1. Using data and analytics to comprehend in-demand vocations and talents
First of all, it's very important to understand which jobs are in demand so that the learning process can be focussed accordingly. Microsoft has achieved this through LinkedIn which offers real-time labor market data and skills insights. Using this information, they were able to pinpoint 10 positions that are in high demand and have a promising future. They are software developers, sales agents, lead projects, Obtain IT administration certification, customer service experts, an expert in digital marketing, become IT support representatives, data analysts, financial analysts, and graphic artist
2. Free access to extensive resources and learning routes to assist people in acquiring the skills required for in-demand employment
According to LinkedIn, millions of job seekers are trying to reskill and upskill in two major areas: digital literacy and product-based abilities. To help with this, they are providing free access to LinkedIn Learning routes that are tailored to each of these roles. A bot-based learning tool called GitHub Learning Lab uses repositories to deliver technology, coding, Git, and GitHub lessons through practical, demo-based modules. They understand that in the months and years to come, concerns like privacy, security, and digital safety will only grow in importance. They are offering free access to four horizontal LinkedIn Learning routes to make it simpler for people to acquire the soft skills required to pursue a new job. These are Job seekers, Critical soft skills, Digital transformation and Allyship, and inclusive conversations.
3. Using industry-recognized certifications and effective job-seeker tools to link skills to opportunities
The current program also attempts to assist job searchers in showcasing their abilities to prospective employers. There are several components to this initiative's section.
First, they will provide low-cost access to Microsoft Certifications based on exams that prove candidates are knowledgeable about Microsoft technology. They are offering exams for these Microsoft Certifications to people who self-attest that COVID-19 has negatively impacted their work for a drastically reduced price of $15. Exams usually cost more than $100, so this is a significant saving. By enabling proctoring safely in a remote online environment, they are dedicated to preserving the integrity of certificates.
 The $15 charge will be paid to third parties, who will then be able to scale their operations to accommodate a potential increase in test demand. It will also support the integrity of the certification by allowing proctoring in a secure online environment that is available from anywhere. If governments, charities, foundations, or other members of the private sector choose to cover this expense, they will be most welcome to be part of the program.
Through this test eight role-based certificates and five fundamentals certifications are available. 
The fundamental certification consists of: Azure fundamentals certification, Azure data fundamentals certification, Fundamentals of the Power Platform certification, and Azure AI fundamentals certification. All these courses are Microsoft certified and Fundamentals certification course which is offered by Microsoft 365.
Role-based certificates includes-Azure Developer Associate, Azure Security Engineer associate, power platform App Maker Associate, and Data Analyst Associate, all these are certified by Microsoft. And Microsoft 365 certified courses like team Administrator Associate, Security Administrator Associate, and Developer associate.
These learning pathways and certification exams are available in English, French, German, Spanish, Japanese, Simplified Chinese, Korean, and Portuguese.
Both people looking for work and those looking to advance in their present professions can benefit from having access to these skills. The main benefit of accredited individuals is their ability to cover organizational skills gaps that exist in a digital world that is continually changing. It also showed that certifications aided hiring and raised candidates' recognition. Along with the completion of a training program on LinkedIn Learning, these credentials can be added to a person's LinkedIn profile.
4. Provide resources to aid people in finding and applying for jobs
 This comprises a recently created feature powered by Microsoft AI for job interview practice and preparation. It also has a brand-new function called #OpenToWork which enables job searchers to make companies aware of the positions they'd like to be considered for. #OpenToWork enables job seekers to let employers and the LinkedIn network know they are actively looking for a new opportunity, indicate the type of job they are looking for, express their support needs, and get assistance from the LinkedIn community to find new opportunities through a straightforward LinkedIn profile photo frame.
 Additionally, Microsoft and LinkedIn will keep offering on-ramps to help people from atypical backgrounds make the move from gaining skills to finding employment. The Microsoft Software & Systems Academy, often known as MSSA, which trains transitioning U.S. service members and veterans in technology, will be included in this. Leap, a program Microsoft developed in 2015 to find, train, and upskill non-traditional talent and establish a link to employment in the tech sector, is also included. REACH, a multi-year engineering apprenticeship program offered by LinkedIn is also included.
 New endeavors
New educational software in Microsoft Teams is going to launch. For Microsoft Teams, Microsoft is developing a new learning app. Employers will be able to include top-notch content from LinkedIn Learning, Microsoft Learn, and other content providers via the app. Managers will be able to assign learning goals, monitor student achievement, and encourage discussion among staff members.
How to avail me of these benefits?
The procedure to apply for these certificates and avail of other benefits is very simple, just visit the website opportunity.linkedin.com
and you will get all these materials from a single location. Anyone wishing to master these in-demand skills, whether they are looking for work or not, can start here and will be directed through the learning routes according to the roles they are interested in.
 Conclusion
As we look to the future, we can learn from previous recessions that in such scenarios, low-skilled employment is lost more frequently and is eventually replaced by jobs that call for tasks that can be automated. The Microsoft skill program is a blessing for people who are having trouble finding work now and in the future. It makes it possible for people to develop their technological abilities for better professional chances. But it is a significant task that will require a revived alliance of partners from the public, corporate, and nonprofit sectors to overcome obstacles and close the skills gap.
Frequently asked questions
1. What is LinkedIn Learning?
LinkedIn Learning is a virtual education platform that aids users in exploring and growing business, technological, and professional skills through expert-led course videos. LinkedIn Learning offers over 16,000 modules, and 60+ new modules are added to the catalog each week, all of which are of the highest caliber.
2. What is Microsoft learning?
Microsoft Learn is a no-cost, engaging, practical training tool that aids in the development of technical competencies about Microsoft technologies and services. Microsoft Learn has millions of users worldwide, more than 225 training routes, more than 1,000 sessions, and is multilingual.
Skills Initiative- Everything You Need To Know