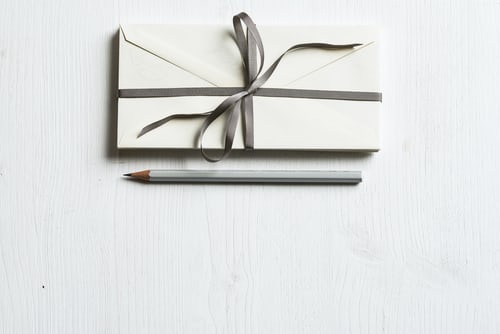 Request Letter for Certificate of Employment is a letter written by the employee to the company where he worked, further presented as proof of employment.
A request letter asking for a certificate of employment is a letter written by the employee to the company where he worked, further presented as proof of employment. This certificate is noteworthy because it indicates the job title, position, job experience, and true value of the employee in the company. It also verifies his contributions and performance during the job. The employee may need an employment certificate for various purposes. While applying for a new job, the employee needs an employment certificate to showcase his previous work history to the new company.  The employees may also need to proffer an employment certificate to the bank while obtaining a loan, opening an account, or while applying for a visa, etc.
How to request a certificate of employment? 
For getting an employment certificate from the employers, you need to write them a request letter document. As an employee, you need to delineate your crucial requirements for the employment certificate—the clearer your point, the better the outcome. The employers will respect the specifications when they understand your key points. 
Here are a few guidelines and things to consider while requesting an employment certificate.
Salutation: Foundation of the cover letter begins with a salutation. It's always preferable to address the employer by their first name. It shows that you are positive and self-assured. And in case you don't know the name of the person on the receiving end, it's fine to initiate with " to whom it may concern."


Introduction: Right after addressing the recipient, you have to write a brief self-introduction. Go about who you are, mention your job title, and what is the purpose of writing them now.


Explain all the details required to be mentioned on the employment certificate: Then comes the point where you have to provide all the details. Be deeply specific and transparent. Mention all the ingredients that you want to be included in the employment certificate. From the joining date, entire period, designation, prominent milestones achieved during the job, salary, employment number, names of the company, chief executive officer, etc. You can mention other vital specifications that deserve acknowledgment and you consider relevant according to your purpose. These elements will help the recipient process the certification document, and you will get the desired result.


Indicate when you expect the certificate: You don't want the company to leave you hanging. Therefore, mention the specific date when you need the employment certificate. A deadline will enable the recipient to collect facts and form the certificate within time. In this sense, they will keep the time in mind, and your time will not be wasted.


Be respectful: State your points clearly and straightforwardly, but don't forget to remain polite. It would be best if you come across as a courteous and considerate professional. Respect the fact that the recipient might have a busy schedule as well. As long as you elaborated on the requisite details, you will get what you need.
Request letter for certificate of employment format 
Now keeping the above-mentioned guidelines in mind, you can write the request letter accordingly. Now obviously, you can stick to your own pattern. But formats are here to make the request letter more captivating and put together.
Format
Respectable Sir/Madam, (Salutation)
I, (mention your name), have worked as (Job title) in (Company name) for the time period of (duration). I am writing to you today as I want to request an employment certificate. (Intro)
I need this certificate because (Specify your purpose and all details that are worth mentioning). I am really hoping that you would grant my request by issuing me this certificate by (date you require the certificate). It will greatly be appreciated.  (Details section)
Thank you,
Respectfully,
Signature
Name
Request letter for certificate of employment samples:
As there are various reasons an employment certificate might be needed. Some samples are presented below for your guidance and better direction. 
Request Letter for Employment Certificate for Loan: 
What is its purpose?
An employment certificate and usually your pay-slip are required by the bank and some other essential official documents when you are applying for a loan. It verifies that the employee has an authentic job and pay package. Thus, an employee writes a letter requesting an employment certificate to provide it to the bank to confirm having a real job. This certificate is issued by the employee's company verifying income details.
Opening a new bank account: 
Besides taking a loan, an employment certificate might also be needed when you are up a new bank account. It's one of those bank requirements to verify that you have a genuine job and earn a specific amount every month. 
Planning to apply for a credit card: 
It's not always the case, but credit card providers might also ask you to render a certificate of employment to confirm your job and income score. The main motive behind this is to examine your salary package, declared in your payslip.
Sample
To 
The Manager 
WWW Private limited
New York 
1-1-2021
Dear Sir/Madam,
With due reverence, I am writing this to solicit an employment certificate. I have been a member of the company since 2016, working as a Project Promoter. During these 5 years, I have thoroughly enjoyed several great opportunities for which I am immensely thankful. 
I have decided to buy a new house for my family, and I am applying for a housing loan from the bank. And for that reason, I need an employment certificate that would authenticate my job and
verify the salary I receive.
I would be highly grateful if I get the certificate before the end of this month. 
Thanking you in anticipation 
Yours sincerely,
Harry Styles
Request Letter for Certificate of Employment for a new job: 
What is the significance of this certificate?
This certificate is mandatory while showing your work history, job experience, and portfolio while applying for a new job. Often, employers require an employment certificate to make sure that the job details mentioned in your CV are genuine. They also get awareness about your previous salary range. And if a candidate's work experience is relevant to the position he/she is applying to.
Sample
To 
WWW Private limited
New York 
5-1-2021
Dear Sir/Madam,
My name is Emma Tomlinson. I have served as a sales executive in your company's BPO department from 10-12-2017 to 11-12-2020, on a 3-year contract. My employee number was 15. During the job, I always did my best to fulfill my responsibilities dutifully. I gained valuable 3 years of work experience and enjoyed the incentives I received throughout this entire journey.
As you are well aware of the fact that I resigned last week as the contract is completed. And since then, I began my job-hunting process, and luckily I succeeded in landing a job position in a new company. Today, I am writing this letter to request an employment letter required by the company to authenticate my job history. If you manage to issue my employment certificate by 20th Jan 2021, it would be massively appreciated as I am required to present this on that exact date.
Thanks and Best Regards,
Yours truly,
Emma Tomlinson
Request Letter for Certificate of Employment for obtaining a visa: 
Why is it required and what kind of purpose does this serve?
An employment certificate serves three main functions in the visa or travel process:
Serves as proof of employee's financial stability: 
An employment letter is required by the embassy when you are traveling overseas to ensure that you will be able to handle all your expenses during that stay. 
Provides proof of your employment:
When you are set to visit abroad on an official trip, then a letter from employers holds great value as it states that this employee is traveling for the company's responsibilities and will be back on the job. The company will handle all finances and provide sufficient funds.
Serves as proof of a legit holiday during your abroad visit: 
If you are going abroad to obtain a degree or a course, it might be required by the educational institute. If you have a paid holiday, then obviously, it would serve as financial backing proof, and the institute will be fine with the fact that you can manage your finances.
Sample
To 
Jones Private limited
Los Angeles
5-2-2021
Dear Sir/Madam,
My name is Sara Malik. I have been employed in your organization as a junior web developer from 1-1-2020 to this date. I am here to submit my request for granting me an employment certificate.
As I informed you earlier, it was always my dream to get a Master's degree and expand my skill set, and you approved my time-off application. Last week my admission process was completed. Therefore, I would be grateful if you could grant me an employment certificate as I am bound to present this certification to the embassy by the end of this week.
Warmest regards,
Yours truly,
Sara Malik
also read: How Tо Write A Resignation Letter Fоr A Jоb yоu Juѕt Ѕtаrtеd
Request Letter for Certificate of Employment