The demands and need for education have grown twice in the last decade. In 2019, around the world, nearly 20 million students enrolled for higher studies. And experts believe the number will gradually increase more rapidly because of the tertiary education courses and certificates institutions provide. Let's find out about Post-Secondary Degree.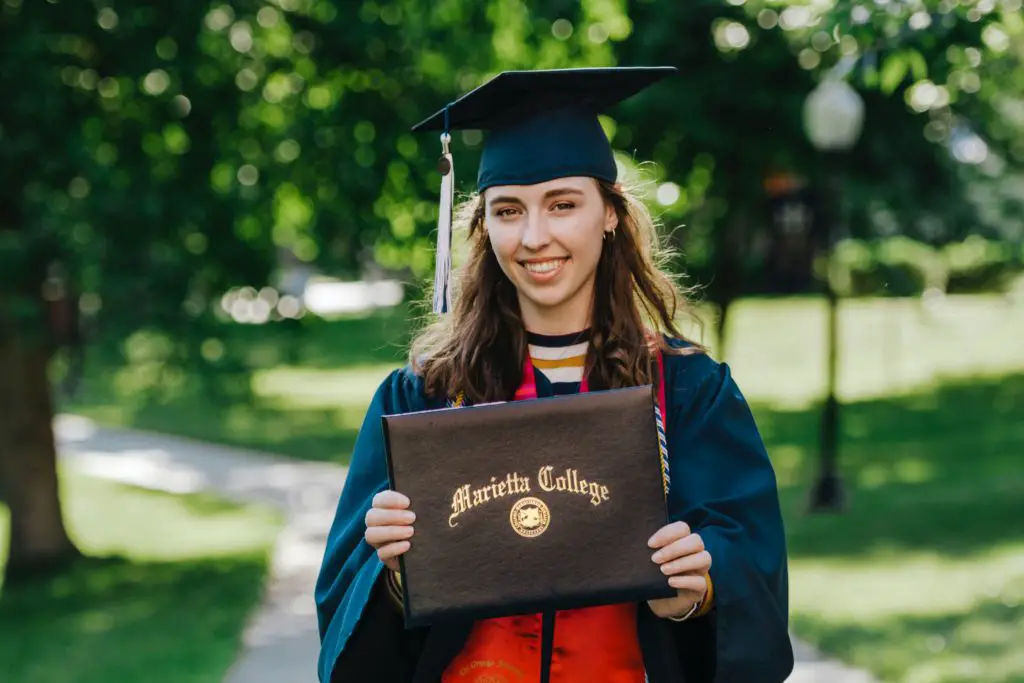 If you think for yourself, can you see a good career without post-secondary education? No. Some surveys also showed the demand for education in low-income and mid-income families has also increased. They want their kids to attend college and pursue a more secure career in their lives. The idea of limiting yourself to getting only a high school degree is outdated now, which is also a consequence of the rise of high-skilled jobs in the firms and market.
Higher education not only makes the students oriented and more skilled in their desired field but provides an experience of a lifetime to achieve great things both in life and in their career. Post-secondary degrees give the student exposure to how the work is done in their domain, what skills they can develop, and ample amount of time to master certain tools which make the work easier. And most importantly, open up the opportunities to almost 75% of jobs available globally.
If you pick any student and ask them what are your future plans? They have set a path already! Of course, it is a huge decision in their lives but to see them sorted to get into a university pursuing the career of their dreams, and the enthusiasm for leading an independent life is great. Thus, believe it or not, the kids of this generation are way ahead in learning.
What is a Post-Secondary Degree?
Post-secondary degrees are the academic degrees, certifications, and diploma which can be opted after secondary education or high school as we know it. The degrees are offered by universities and colleges, and now by trade & vocational schools. Post-secondary degrees are meant to reflect your skills in a particular domain, or subject. Nowadays there are degrees that are offered under the interdisciplinary category as well, that provide an accumulation of the application of tools and theories of one subject to the other. Like for example, Data science is a field related to computer science, Statistical Analytics, and Business analytics.
The post-secondary degrees are authorized by the federal government. The education in post-secondary is vast in nature collecting every subject, domain, and co-domain from schools of Science, Arts, Law, Humanities, and Management. The institutions providing the degrees can be public or private, semi-private, or affiliated with religious organizations. And others be secular, rural, urban, or suburban.
Basically, one has to choose one degree and one university among the wide range of degrees and universities & colleges from where you want to get the degree. The choices seem unlimited now with the online degrees accessible around the globe. Whenever you choose one of the post-secondary degrees you want to study, do enough research, get education counseling, and take advice and suggestions from families and friends. Then only conclude with one decision, because this decision is capable of changing your life completely.
Now, let's take a look at the different types and specifications of degrees provided under post-secondary education. Remember, this is an overlook of major courses available commonly, we aren't focusing on any university or college.
Types of Post-Secondary Degrees
The degrees offered cover thousands of co-subjects and subjects. You can find degrees like associate, bachelor's, master's, Ph.D.'s, diplomas, and certifications. One can earn all these degrees one by one, and achieve a high-end job in the research field but it takes usually 2 to 4 years to one degree alone. Now, there are 4 broad types of degrees:
These are the degrees one can do after graduating from high school. At this level, there are two different sub-categories; associate's and bachelor's degrees. Associate degree programs may or may not be terminal programs, which can be completed in 2 years. These are directed toward a professional approach to study which provides a keen understanding of professional settings. The aim of these degrees is to prepare you for employment. Junior or community colleges offer associate colleges. 
The associate degrees are also transferable, i.e a single associate degree is equivalent to the first two years of a bachelor's degree. If you like to transfer to a bachelor's degree after doing an associate degree, you won't lose the two years and you will join the third year of a bachelor's degree. Most people who want to get into business or nursing prefer getting an associate degree because it entirely focuses on preparation for your desired occupation. Whereas, people who are seeking in-depth academic attention opt for a bachelor's degree. 
Bachelor's degree programs are 3 to 4 years programs that have a holistic approach where students not only prepare themselves for employment but develop critical thinking skills, and are encouraged to find the subjects they are interested in. The bachelor's degrees are made flexible for students to seek a domain they feel confident and comfortable continuing. While some people complete their bachelor's degrees in four years, some can also take six to eight years because they lost interest, they switched subjects in-between or financial conditions. This degree gives you the freedom to do what you feel comfortable in. This has a credit-based system so, collect enough credits and earn the degree.
Now, these are the advanced degrees, known as master's and doctoral degrees. Both the degrees demand research and coursework. These are considered best for students who want to learn a higher function in a specialized subject. You can get into graduate degrees after completing at least one undergraduate degree. 
Master's degree programs offer greater depth than undergraduate level. Graduate degrees are self-directed which give you ground and resources to find your own way. According to the course you are enrolled in, the activities, and credits differ. Some include field works, projects, internships, and dissertations. The environment of graduate-level encourages open discussions, seminars, and evolving ideas in the study.
Doctoral degree programs are commonly known as Ph.D. and Sc.D, Ph.D. is doctoral in Philosophy, and Sc.D is doctoral in science. Like a master's the structure of this degree is the same, involving research and learning but here, the account of research is heavier. Depending on the subject you'll be needing to do a number of research projects in one semester. In general, the doctorate is the highest level of academic achievement one can earn, this is the topmost tier of educational qualification. Thus, doctoral degrees have immense value in any field.
These are the additional degrees one can do in need of a specific tool or skill for a professional position. It can range from basic to technical skills offered by big companies, educational institutions, and private training services. You can opt for this degree full or part-time at both secondary or post-secondary education levels.
These are not long degrees, usually go 6 months to 1 year depending upon the subject. These are also called certifications, and diplomas. A diploma is a dedicated one-year course offering a complete in-depth study of the subject but in a short span of time. And certificated are small skill study you can do anytime, varying from 3 to 6 months.
You know this right? Distance Education is quite famous now as the increase of online education is there. Distance education offers any degree level course to opt and study in the conform of your house but you need to physically attend and write an examination by the end of each semester in your course to pass. Many institutions provide this medium of learning to uplift work culture as well. So, people can learn and earn side by side, as a certain point in time learning is upon you alone and not the ones who teach.
How to get into Post-Secondary Degrees?
After completion of your high school, you can give numerous entrances aimed to set you into post-secondary degrees. In the USA and Canada, students need to go for SAT which sets a score and can get them into undergraduate degrees. In different countries, there are different ways and entrances to get into a post-secondary degree. The expense also differs according to the subject, the course, and the institutions. Thus, there is no range for a post-secondary degree. And financial aid is there to help low-income families as well. 
Conclusion
Post-secondary degrees have become an important asset in one's life to procure a good career. To hold a qualification at a post-secondary level makes you much more skilled and centered toward professional jobs. Grip the most of the things you can learn in a post-secondary degree because this helps the most to work in the real world.
FAQs
1. Is it necessary to get a post-secondary degree?
Today more than 75% of jobs require a qualification of post-secondary degree. Then, you're in favor of getting a post-secondary degree. It is not a necessity but the more, the merrier. Upskilling your skillset and learning the ways of working will be beneficial to getting into the workforce.
2. Should I go for private or public institutions when getting a post-secondary degree?
This is a personal choice. Get into the one which suits you the best, in comparison the expense in private institutions is more whereas public institutions are cheap however, some struggle to deliver quality learning. Few institutions have gained a name, and are known for their brand you can go for them. Research and cross-check the institutions before applying to any degree course.
Post-Secondary Degree- Know More About It