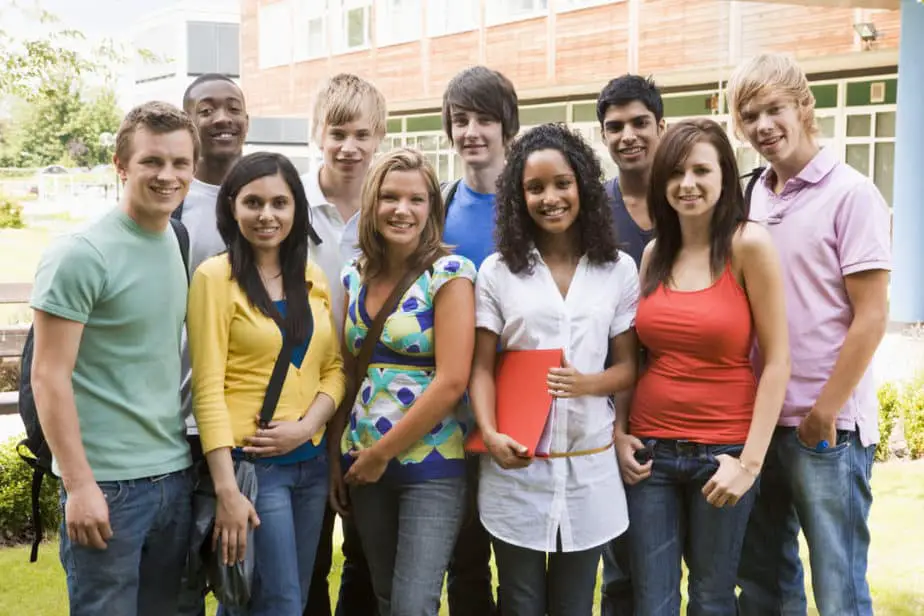 College Admissions define the essence of a high school student's purpose for life. Most students spend the last two years of their high school going through tests and coordinating their grades as per the prospective college requirements. These days, the majority of the population is obsessed with getting into one of the well-known state colleges or even better when the acceptance letter is from an ivy league college. Here is the Penn State Acceptance Rate.
Earlier the acceptance criteria of most state colleges were majorly dependent on a student's grade. However, the entire scenario around college admissions has taken a turn for the good. Colleges nowadays look beyond grades, they give much heed to the scores of admission tests such as SAT, ACT, and AP courses that recognize and analyze the performance of a student efficiently.
Penn State: A Gem Among State Colleges
Ranked amongst the top 100 national universities, Pennsylvania State University aka Penn State is considered to be one of the best state colleges in the United States Of America. With a 7,958 acres campus, the university is based in University Park near the city of state college and commonly referred to as happy valley, Penn State is home to more than 40,000 students. 
In a ranking of all renowned National Universities, Penn State holds the 63rd rank as of the year 2021. Thus, the admissions standard for the Pennsylvania state university is expressly quite selective for the students seeking admission there. They follow an academic calendar that is based upon the number of semesters that the respective courses adhere to.
Different colleges consider different factors that influence the admission of a prospective student. Penn State has a set criterion for the admissions of students to their university and considers certain specific factors while deciding on the admission process.
Does Penn State Consider Test Scores As An Essential Criterion 
The score criteria of a college is an essential part of the admissions process, It determines the cumulative ability of a candidate's overall academic performance. Penn state identifies itself as a test flexible college. This means that it does not have a strictly fixed criterion for test scores. They base their admission policy on different tests based on the course requirement.
Penn State does not consider SAT scores as a cut-off criterion for admissions but has an additional requirement for the school's average score. The score requirement for your SATs ranges from a score of 1250 to 1430 on average.
Another important factor that highly influences your chances for admissions is the process of choosing the right score to send in. After all, this is what determines how your scores are visible for evaluation. Those who have a score of 1160 or less are placed in the below-average category of applicants while those who score 1370 or above are moved to the above-average category of applicants.
Penn State does not consider your ACT scores as a cut-off criterion for admissions but there is a slight catch to this criterion. In cases where your overall student profile is up to the standards of the college admission requirements, they don't really have a minimum ACT requirement. However, this is not always true as it is often possible for those who score less than a score of 25 in their ACTs to have a hard time getting into Penn State. 
Those who choose to take the ACTs over the SATs find it more beneficial to send in scores. The applicant has absolute discretion over what test scores they want to send in unlike the SATs where all your test scores are evaluated. It is upon the candidate to choose to send in all their test scores or just choose to send in the best of the lot.
Most colleges categorize a certain GPA requirement that acts as a major factor for the acceptance or rejection of your application. However, this is not the case when it comes to Penn State and its GPA requirement for an admission applicant.
Penn state follows an average GPA policy. This basically translates to the fact that the college requires an average GPA that is based on the School's weighted Average GPA for the students enrolled there.
What Determines The Acceptance Rate At Penn State
The acceptance rate of any college depends on certain factors that define the overall competence of an applicant. The admission statistics determining this acceptance rate are based on a diverse range of data from the test scores to the average GPA tally along with the applicant's extra-curriculum profile.  
Penn State is the ideal place for students looking at options with more than the average median acceptance rate of 50 %. With an admission count of more than 40,000 the acceptance rate at Penn state amounts to a fair 54%. These advocates for the fact that Penn State is moderately selective when it comes to granting admissions to its applicants. Of every 100 applicants, a moderately fair number of 49 applicants have the chance of getting accepted at the University of Pennsylvania. The admission coordinators expect an applicant to meet admission criteria with a clear adamance of a good GPA and test scores.
However, if you have a profile that lags in their basic admission requirement, then your chance of getting accepted at Penn State has dropped to a point that may act as a disadvantage in the admission process.
Fitting Into The Acceptance Rate
Penn State holds a fairly good acceptance. Even then the number of students applying to the university has increased rapidly over the years. An applicant must make sure to put his best foot forward in putting together their college application and leaving a good impression on the admission coordinators. 
Here are a few pointers that can help build that ideal college application:
Portraying your true self
People are often defined by their personal attributes and ideals. An applicant must make sure to portray themselves and their traits in a personal and empathetic custom. Your qualities define what you stand for in this endless span of time. They depict the personality based on consciousness and social anatomy. 
Colleges look through an applicant's application while also determining the character and personality of the applicant. They seek to find the truth behind the shadow of your college application which makes it essential for an applicant to put their genuine effort into every aspect of the application.
References And Recommendations
Colleges often look at letters of recommendation and references with keen interest. This factors into the advocacy of one's character, it is of utmost importance for them to identify appropriately what your teachers and high school counselors have to say about you. 
Immersion in social and extracurricular activities
Colleges are always on the lookout for applicants that show immense zeal towards social as well as extra-curricular activities. The commitment that one has for a particular sport, club, social cause, etc portrays the level of determination in their profile. They consider candidates who showcase leadership, cooperation, patience, and commitment through such activities.
Thus, including your history of extracurricular achievement and participation always acts as an advantage for your chances of getting accepted in a college while letting your application stand out amongst the others.
Dream Ahead And Dream Big 
Dreams have always been part and essence of a person's purpose for living, after all, what are we without our hopes and aspirations? It is always essential to move and prepare for better things in life and high school students that next step is defined by their college acceptance letter. Being an ideal student is good but what is more important is to also be a good human being in life. Empathy, kindness, and courage are just some qualities that mold a person into a decent human being. Thus, having a set goal and dream is very significant towards the meaning of existence.
Penn State is a state college with scope for many fields and careers. Campus life is everything a student wants and looks for in their college life. With a diverse enrolment of students as well as faculty, it is recognized as one of the top national universities in the USA. With an endless number of clubs, communities, sororities, and fraternities the opportunities are endless once you become a part of their establishment. Students here are always looking and heading towards the next big thing in all majors and departments of the university.
No matter what the acceptance rate must be for a particular college, it is how the student molds their application that eventually gives out the best outcome through the admission process. Your college application is the first step towards your dream and holds value beyond any measure, this article may help you find a jest of what your application must be but the real challenge here is to follow through with your college application in the right manner. Bring out your best effort and the rest will follow you with the best results. Those who dream big achieve big.
Penn State Acceptance Rate- Article about Penn State