With a market worth of $US 16.506 billion as of 2020, Goodyear stands one among the top four tire manufacturing companies in the world. With an average rating of 3.7/5 from employees, this strong brand has different types of jobs, with the salary varying accordingly. The article mainly talks about the pay at Goodyear. So learn more about pay at Goodyear-tire, and rubber company.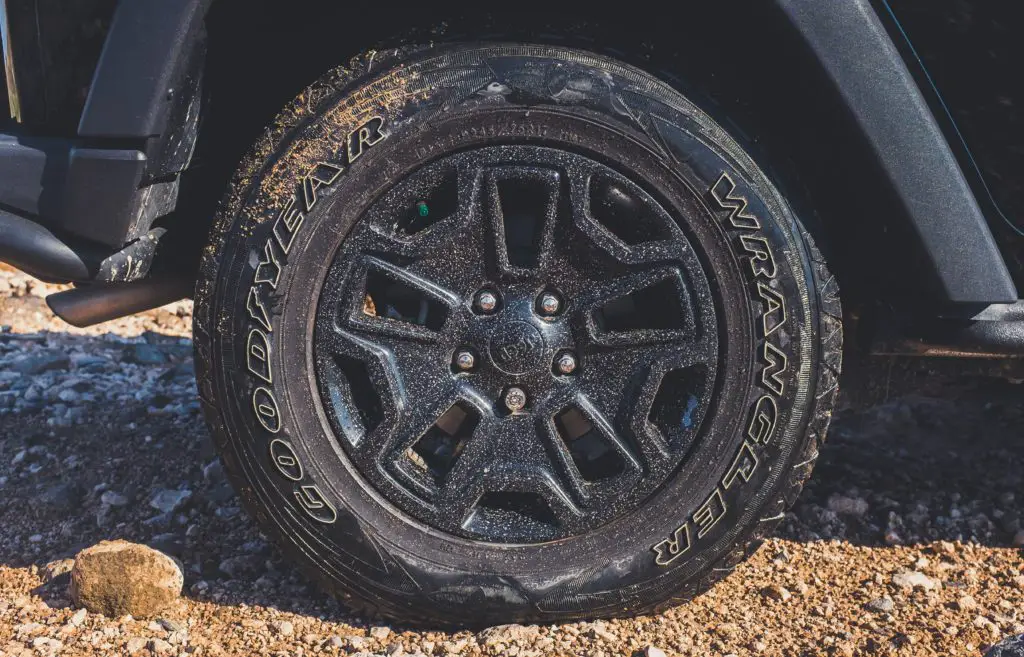 Most of the employees are paid weekly, while few are paid bi-weekly. On average, an employee at Goodyear earns about $21.72 per hour. As wages change according to the role assigned, there are distinct changes in the hourly pay among the employees of different roles. The hourly salary showed slight changes according to a different state of employment. The Goodyear branches in Walnut-CA, Stoughton-MA, Cranston-RI, Alexandria-VA, and Albany-NY have the highest hourly salary of $24/hour. While Gadsden-AL and Indianapolis-IN have the lowest hourly salary of $20/hour. Salary also differs concerning the department of the employee. The IT, Engineering, Sales, Retail, Supply chain, and Customer service departments earn $30-$40 per hour while the Warehouse department earns $16 per hour. Let us now look at the top 12 highest paying posts at Goodyear-
| | |
| --- | --- |
| Job Position  | Hourly salary |
| Sales Associate | $50 |
| Senior Engineer | $47 |
| Store Manager | $39 |
| Service Manager | $38 |
| Development Engineer | $37 |
| Senior Accountant | $33 |
| Human Resource Specialist | $32 |
| Production Supervisor | $31 |
| Shop Supervisor | $31 |
| Sales Representative | $29 |
| Team Leader  | $27 |
| Electrician | $25 |
Talking about the hiring process of Goodyear, it is different for different posts. 
It all starts by visiting the website to check the vacancy for the desired posts and location of work. Please check your eligibility and relate to what skills the post requires.
After that, you need to submit an online application. Depending on which position you have applied for, the number of interviews that you may give will vary. 
Usually, the first interview is taken over a phone call, if you pass it, you will be notified to visit on-site for further one-to-one or panel interviews. If you are unable to visit onsite, you need to inform them, they will arrange a video interview. The interviewers prefer on-site interviews more than video interviews. 
You are expected to bring copies of your resume on-site as well as dress business casual for your interview. 
Knowing about the company in detail along with your knowledge of the automobile industry will help you have an upper hand. 
The applicants can expect standard questions based on behavior or situation-based as you go deeper into the interviews. 
It will be beneficial if you use your past experiences as a reference to answer questions.
Your straight posture and eye-to-eye contact while being relaxed to answer questions thoughtfully will portray your confidence affirmatively to the interviewer thus increasing your chances of getting hired.
 To understand what work you will be doing at Goodyear, let us now understand each department and the number of vacancies currently available. You need to visit the website for posts details, the location of work, and the updated number of vacancies under each department.
| | |
| --- | --- |
| Accounting and Finance- being a part of this department you will be responsible for controlling, auditing, treasury, business development, and investor relations. The overall finance management of the company depends on this department | 72 vacancies |
| Corporate and professional- this department handles major decisions, problem-solving matters, accountability for various tasks using team-based culture, etc. The team thrives on giving results constantly. | 31 vacancies |
| Human Resource- this department undertakes the task of recruiting, training, monitoring the associates who become the driving force of the company. They work together to retain, nurture the best employees to build the team. | 16 vacancies |
| Information Technology- all the websites, applications, systems, software, etc are handled by this department. They often become the first face to represent the company to associates, and other business partners. In this ever-developing and changing field, it is important to stay updated. | 51 vacancies |
| Manufacturing- this department executes the advancement in technology in tires to give the best performance from passenger cars to heavy-duty mining types of equipments in all fields where tires are used. | 157 vacancies |
| Research, Development, Engineering, and Quality- this department is responsible to be updated and do the necessary innovation required to keep up the company according to the market demand for new products and technology. | 65 vacancies |
| Retail and Commercial- this department is the most important link between the company and its customers. The associates in this department take the responsibility of making a good relationship with the customers by building trust. | 1409 vacancies |
| Sales and Marketing- the department works on team-based culture for reaching out to new and potential customers through advertisements or directly interacting with them. | 58 vacancies |
| Supply Chain and Procurement- the department is responsible to reach every customer, irrespective of any boundaries to meet their needs thus increasing the sale of the company. The supply chain makes sure that the goods reach the right time, right place, and at the right cost for efficient growth of the company. | 55 vacancies |
Employees often describe Goodyear as a happy place to work at. The workplace encourages the employees to develop many new skills including advanced machinery, the manufacturing process of a tire, team building, etc. Goodyear also provides facilities to its employees like free food and transport, health insurance, education assistance, job training, flexible job timings, international relocation, team outings, soft skill training, etc. Your eligibility will differ according to the job posts available.
Pay At Goodyear-Tire, And Rubber Company