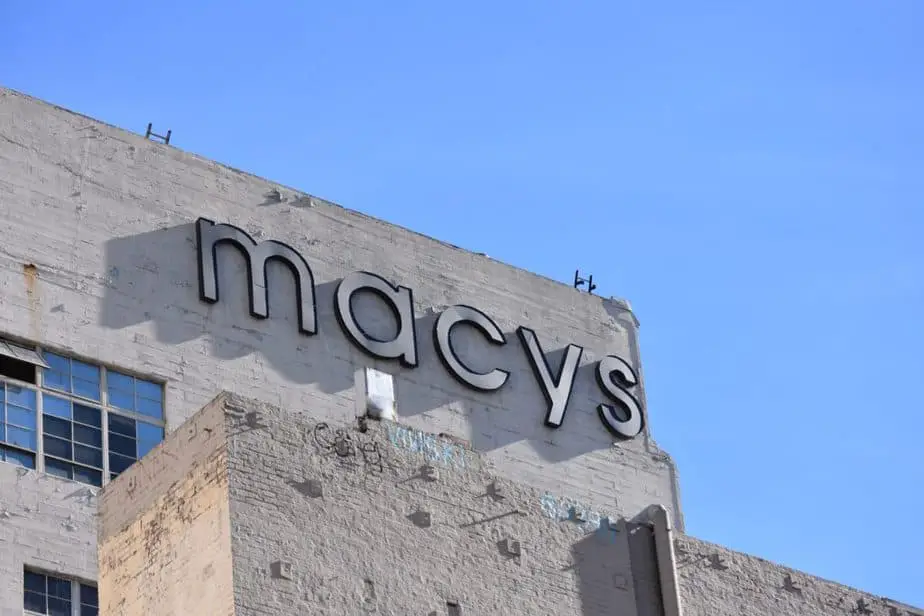 Macy's is one of the top destinations that strikes your mind when you are thinking of going on a shopping spree. It is a retail company known across the world although it is prominently present in more than 725 locations with more than 512 stores all around the world. The company has put up great strategies and performance that have made it more and more familiar to a lot of countries. Let's see about Macy's Competitors in this article.
However there are a lot of stores that are persistent competitors of Macy's and some of the most known are Amazon, Nordstrom, Sephora, Target, Kohl's, Wayfair, Dillards, and JCPenny. All of Macy's competitors are retail stores and e-commerce stores which pretty much fall under the same genre which is retailing. All of these stores have been around for quite a while now and have widely spread their reach over all these years. Although some of them differ in the range of products they invest in it would only be fair to say all of them have done a pretty good job at putting up with the competition. 
About Macy's:
Macy's is an American retail store selling various types of products. First established in the year 1858. Macy's is one of the largest American department stores by sales as of 2015. It has over 130,000 employees with annual revenue of around 24.8 billion US dollars. It was formerly known as R. H. Macy & Co., founded by Rowland Hussey Macy. Macy's is headquartered in New York City, United States.
How exactly does Macy's work:
Macy's sells numerous products from diverse producers who are mostly not them, it is present in 91 countries all across the world which explains its familiarity. 
Now you might be wondering when there are a lot of companies that do the same thing as Macy's, why did Macy's succeed more than the other stores? That's where Macy's outsmarted every other store by planning to maintain their feedback and having a welcoming, promising environment in their stores. They maintained consistency and stayed up to their expectations for the customers. 
They also didn't back off when it came to choosing who to invest in and who do not invest in. That is why Macy's is known for its prices which range from a basic scale to a variably higher scale which allows all sorts of people to be their consumers. It has recently become a part of "Federated Department Stores" which is the holding Macy's, this however doesn't affect the way Macy's operates.
What is retail?
The retail industry has a lot of influence on many of our lives and is responsible for generating more than 20 trillion US dollars in sales every year. Macy's being in the same sector proved that there will always be customers coming back to them which made investors stay interested and involved in them.
With online stores on the higher step in the current occurrence, it's quite easy to find the same quality or sometimes high-quality products for cheaper prices especially female apparel which is very competitive and one of the biggest streams of products and markets all over the world, it is responsible for over 1.3 billion US dollars in sales as of 2017. 
However, Macy's still does provide a lot of choices to consumers with a wide range of designer products in apparel like make-up, clothing, handbags, and a lot of other accessories.
With all of that being said there are stores which do equally good and are also known by a lot, to get to know about the competitors better, let's dive right in.
Macy's Competitors
Amazon:
If you bet on more than half of the population knowing what amazon is, you would undoubtedly win. Of course, Amazon is the top competitor. Amazon is more familiar to people all over the world because of its presence in almost every corner of the globe. Amazon is mainly an e-commerce multi-national company that has slowly spread its reach in other categories like cloud computing, artificial intelligence, and digital streaming.
Jeff Bezos founded Amazon in 1994 and it is now headquartered in Seattle, Washington, United States. The company offers everything that can be offered on an e-commerce site and is very known for the customer service with high-quality products at a reasonable price. They launched their first-ever distribution chain in the year 1997 in New Castle and Seattle and have more than 1,298,000 people in their workforce. 
However, Macy's is not as present as Amazon around the planet, which causes a heavy gap between the two in the competitors' list. Amazon is undoubtedly one of the most valued companies but in the end, if you live in a place where Macy's exists and you are a person who would prefer shopping offline, you would still have Macy's on your priority list and that's how they differ in the competition. 
Nordstrom:
More of an American luxury department which was first founded in 1901 by 
Johan Wilhelm Nordstrom. It was formerly known as Wallin and Nordstrom from 1901 to 1967, then Nordstrom best from 1967 to 1973. Nordstrom firstly started as a footwear store which slowly spread further into apparel, clothes, and fragrances. Operates in over 468 locations all over America and has its headquarters in Seattle, Washington.
Some of their stores even include furnishing and wedding departments. It is known to have a workforce of over 78,000 people with a very high ranking in the employee satisfaction list and also 72nd place on the Fortune magazine's "100 best companies to work for". 
Nordstrom has a very remarkable review for itself and a huge fan following, but the bottom line here is that they lean more towards luxurious products while Macy's offers a lot of luxury as well as affordable products and designs. Thus putting Macy's over itself on the preference list of common people.
Sephora:
As said earlier in the article, female apparel especially the stream of makeup products has been highly competitive from the very start and one of the consistent features around 3000 brands and a label of its own in makeup products for over half a century now. It was founded by Dominique Mandonnaud in the year 1970 and is now headquartered in Paris, France. It is present in 34 countries with around 2,600 stores.
Sephora mainly provides products like skincare, make-up, fragrances, body lotions, and hair care. It has a market capitalization of 10 billion US dollars as of the year 2019. There is denying that Sephora's influence and popularity are very high amongst the western consumers but when it comes to retail Sephora is not as wide as Macy's, Macy's provides makeup products as well as a lot of other apparel while Sephora is mainly make-up which explains why the sales differ drastically between them. 
It is owned by LVMH Moet Hennessy Louis Vuitton which is one of the world's leading luxury retail groups and has a workforce of 25,000. However, its retailing is operated on a stand-alone basis and does not allow anyone to operate in their store concept or use its trademark.
Target:
Target is the eighth largest retailer all over the US with a market capitalization of over 75.53 billion US dollars, it was founded by George Dayton in 1902, which has slowly expanded its presence all over the country in the 1980s and was formerly named Goodfellow dry goods. Target is now headquartered in Minneapolis, Minnesota, United States, it operates over 1900 stores as of 2019 with annual revenue of over 4.3 billion US dollars. 
The company has been around for quite a while and retails products like beauty and health, clothing, furniture, food, electronics, housewares, stationery, jewelry, and a lot more. They have around 360,000 employees as of 2018 and their stores in over 200 countries. It's no surprise that Target makes way more than Macy's every year but one thing to keep in mind is that Macy's presence isn't as strong as Target in other countries, its market was and still is primarily based in the United States. 
Kohls:
Kohl's is also a department store founded by polish immigrant Maxwell Kohl in 1962. It was known to have been in operation in 1,158 locations all across the United States in almost every state except for Hawaii. As of 2013 Kohl's was the largest department store in the whole nation and now has a workforce of over 110,000 employees with net revenue of 20 billion US dollars.
Kohl's has always had a strategic operation in which they avoided over the top luxury brands at the same time cheap brands and maintained their prices from average to above average while Macy's pretty much has every basic to over the top luxury brands as well, which results in its price ranges being too cheap to very expensive. So it's indeed a fact that kohl's has been consistent in this particular area.
It's headquartered in Menomonee Falls, Wisconsin, United States. Kohl's is very well known for the quality of their products, they have always had a traditional range of products like furniture, clothing, bedding, houseware, Etc.
Wayfair:
Wayfair is an American e-commerce company formerly known as CSN stores founded in 2002 by Niraj Shah and Steve Conine. Wayfair is more of a retail store that invests in furniture and HomeGoods. The company is headquartered in Boston, Massachusetts, United States. Wayfair site, AllModern, Perigold, Joss & Main, and Birch Lane are the five sites the company operates on, it also has warehouses and offices throughout the US, Canada, United Kingdom, Ireland, and Germany.
Wayfair has a market value of 14.4 billion US dollars and annual revenue of over 185 million US dollars with 17,000 employees as of 2019. While Macy's invests in a wide range of products, Wayfair isn't that diverse in their products which without a doubt puts Macy's high above in the sales records, but in the end, people still prefer Wayfair a little bit more when it comes to furniture or home goods which is why it is a competitor.
Dillards:
Dillards is comparatively a smaller chain of department stores with approximately 282 stores in around 29 states all over the United States. Was founded in 1983 by Willian T. Dillard. It took over 32 years for the company to expand in the nation which now has a market capitalization of around 6.34 million US dollars.
The company offers quite the same products as a lot of other department store chains, such as clothing, furniture, houseware, footwear, beauty products, and jewelry. The company is not very familiar to people across the globe but is a very primarily known chain in the US. Dillards has a workforce of 40,000 employees with annual revenue of 207.6 million US dollars. The company is headquartered in Little Rock, Arkansas, United States.
The company might not come over Macy's in the preference list for consumers but is very consistent and is still making a reasonable revenue which suggests that people are kind of still leaning towards it now and then.
JCPenny:
JCPenny is a department store chain that operates in over 689 locations exclusively all over the United States and has a market capitalization of 11.67 billion US dollars and annual revenue of 10.8 million US dollars. Was founded in 1902 by James Cash Penny. The company has its headquarters in Kemmerer, Wyoming, United States. Has a workforce that has nearly 90,000 employees as of January 2020. 
JCPenny is a private retail store that retails with products like clothing, beauty, and health, toys, appliances, jewelry, furniture, housewares, and cosmetics. It is a very consistent company as well, which is mainly based in America which is why it might be unheard of for people around the world. However it has been on the list of competitors for Macy's because of the similar operating strategies, but the only difference is that Macy's is a lot more widely spread compared to JCPenny which is rather mainly based in just one nation.
Conclusion:
All of the above companies operate as Department store chains mostly founded and based in the United States. Most of them offer a diverse and traditional range of prices and products with fluctuations in their consistency. With that being said the top 8 companies on the list of Macy's competitors are Amazon, Nordstrom, Sephora, Target, Kohl's, Wayfair, Dillards, and JCPenny. All of these companies including Macy's lack in some of the other aspects which is why they are rather specifically preferred for specific reasons. 
Altogether all of these companies employ more than 1.8 million people and have raised the retail industry's value over the years. Despite the Pandemic all of these companies have performed well in maintaining their strategies and keeping up with the constant competition.
Frequently asked questions:
Is Bloomingdale's under Macy's?
No, Bloomingdale's is a luxury retail store that offers apparel and Macy's leans more towards the general public rather than luxury while the other solely focuses on luxury and both of them have been around for a while in the United States. Macy's was founded in 1858 by Rowland Hussey Macy and Bloomingdale's was founded in 1861 by Joseph B. and Lyman G, Bloomingdale.
In 1930 Bloomingdale's became a division of Cincinnati-based Federated Department stores whose president was Samuel Bloomingdale back then, and recently in 1994 Macy's joined the Federated department stores as well. This puts both the companies under the same operating holdings but that doesn't mean they come under one another in terms of ownership or operating strategies, they are still different retail stores.
Is Macy's for rich people only?
Macy's was never for "rich people only" which is why it is a very preferred destination for a lot of shopping lovers. It was founded in 1858 by Rowland Hussey Macy. It is a department store with a very diverse range of products like accessories, clothing, footwear, beauty and health products, housewares, bedding, accessories, and a lot more.
 Macy's is very known for its prices on the products it sells which range from very basic to luxury which allows almost people of all classes to be able to afford their products. It is a pretty good store for people who would prefer quality over quantity.
What are stores that are similar to Macy's?
Macy's is an American Department store that is present in over 39 countries with over 512 stores and is very known for its range of products, prices, and quality. Some of the similar stores are Gap, Oasis, Old Navy, Kohl's, American Eagle Outfitters, Nordstrom, Wayfair, JCPenny, T.J.Maxx, ShopNBC, Sephora, Target, Walmart, Dillards, Bloomingdale's, Sears, Barneys New York, Belk, Costco, Neiman Marcus Etc.
What are the leading department stores in the United States?
The leading Department stores in the United States according to fame and sales at the moment are Target, Dollar Tree, Costco, Walmart, Sam's Club, Kohl's, T.J.Maxx, JCPenny, Burlington Coat Factory, Big Loots, Macy's, Marshalls, DollarGeneral Corp., Family Dollar, Sears, Ross, Nordstrom, Kmart, Etc.
Macy's Competitors- All About Macy