Pfizer is ranked #39 by glassdoor in 2021 in its annual best places to work rankings. The company was ranked #77 in Fortune 500 companies ranking. If you wish to work in innovative company culture, value respect and integrity, want employee benefits, good pay, and have a comfortable work-life balance then, Pfizer is your place to work. Let's know about Is Pfizer A Good Company To Work For?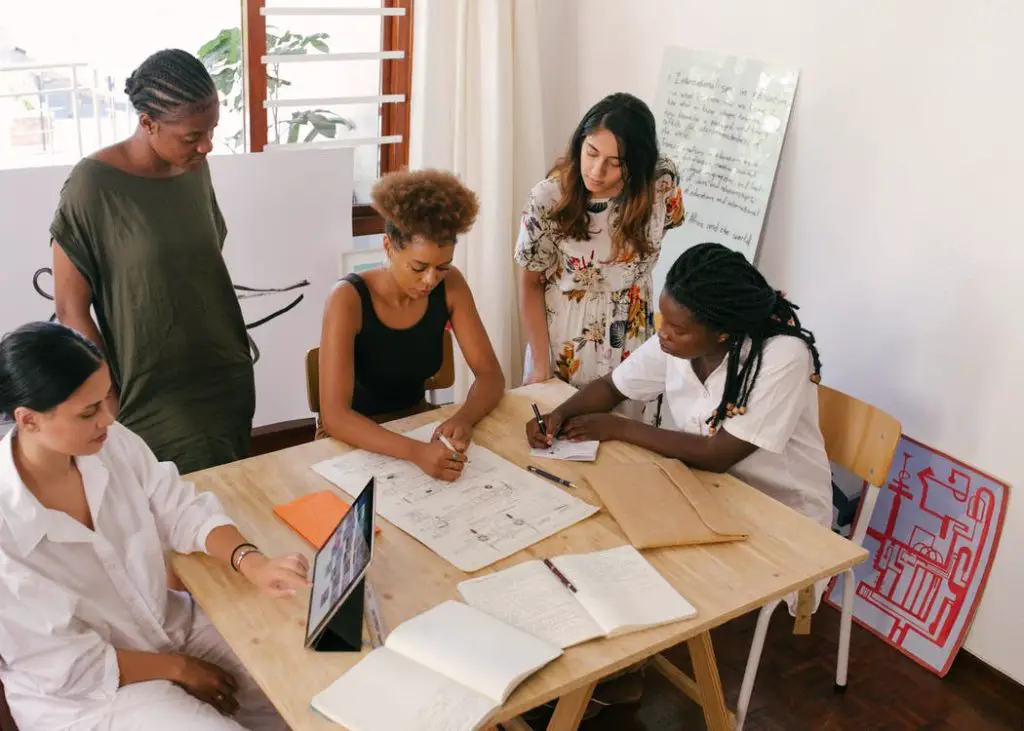 Pfizer is one of the best companies to work in the Pharmaceutical and Biotechnology Industry. Headquartered in Manhattan, New York, the company was started by two German immigrants in 1849. The company is known for its innovative work culture that motivates employees to achieve growth and encourages learning. Many Pfizer employees say that the best part about working at Pfizer is that you get to learn something new every day.
Working at Pfizer
Pfizer is known for providing one of the best careers in science. The highest-paid jobs at Pfizer are in Analytics and data engineering, Bacterial Vaccines and technology, etc. Pfizer also provides opportunities for people who want to work in research, finance, law, technology, communications, manufacturing, sales, and marketing, etc.
The average annual salary at Pfizer can be around $44,219 for a data entry clerk to $401,955 for vice-president operations. Pfizer never disappoints with its compensation and salary packages. Pfizer provides you with many great benefits as a reward for your labor. So there are many reasons why Pfizer is a good company to work and here they are:
The many advantages of working at Pfizer
Pfizer, like any other Multinational company, provides many benefits to its employees. The environment can be demanding at times, but in the end, it helps you to grow.
You Make an Impact – The world today is grappling with various diseases, some of them which are still a mystery to human-mind. In a company like Pfizer, your every effort will help in producing something that the world needs. The coronavirus pandemic is enough to prove how valuable pharmaceutical companies are today. 
Values your value- At Pfizer, your work culture will help you develop as an individual. Pfizer adheres to leadership, Innovation, Mutual Respect, Teamwork, and motivating everyone to give their best as an employee. These qualities make you a better Individual no matter where you work.
Excellent support system – Pfizer does not expect its employees to work perfectly from day 1. You will be provided with proper training and skills when you start the job. You can ask for help from your manager to help you understand something, and there is a dedicated help desk to assist employees and help them reach their goals.
Diversity – Pfizer is a place of no discrimination or prejudice. Pfizer is working on making a gender-parity workplace and bringing people from diverse backgrounds to help everyone collaborate better and work together.
Pay for Performance philosophy- Employees at Pfizer are rewarded extra compensation for the contributions that they make. Pfizer values work ethics and innovative ideas, and it motivates employees to go beyond and think. Monetary compensation along with recognition for your work boosts employee morale and Pfizer knows how to do that.
Employee Benefits – Employee benefits at Pfizer includes:
Health insurance with no Co-paying.
Life insurance policy.
Paid-time off
401(k) pension plan
Vacation leave
Education reimbursement
Soft skill training
Financial assistance during emergency
Highly-discounted Pfizer Medicines and vaccines
Work-life balance – Pfizer has a very positive work environment. The work-life balance at Pfizer helps employees to be stress-free and stay productive. Even when you work six days a week, you can have time for yourself and your family. According to comparably.com, 57% of Pfizer employees work eight hours or less.
           If you are in Entry level position then, you will have a satisfactory work-life 
           Balance, but as you are promoted and responsibilities increase the work
           Hours can increase, nevertheless, you will be compensated magnanimously.
Exposure – Pfizer can provide you with significant exposure to the working of Multinational pharmaceuticals. The company is globally recognized and will help you further advance in your career. The company also provides international relocations to its employees.
Job satisfaction- A job that satisfies us keeps us happy. At Pfizer, you will be satisfied to work with life-changing drugs and to learn something new every day. Most of the Pfizer employees have been greatly satisfied with their work.
 Learn, Grow, and make a difference – Learning is a big part of the working culture at Pfizer. You are constantly learning various skills, Scientific techniques all the time, and your work makes a difference. Pfizer provides opportunities such as training, further educational assistance, group-learning tasks, Interpersonal skills to help you develop as a better individual. A skilled employee is an asset, and at Pfizer, you can become one as well.
Why should you work at Pfizer?
Pfizer as a company is a great place to work. Working with bright minds will help you grow and learn as well. The medical and pharmaceutical industry is growing rapidly in the 21st century. They will remain prominent in the future as well. Hence, Being part of Pfizer will not only help you grow but also makes you a part of one of the fastest-growing and impact-making industries.
To sum up-
Pfizer is a brand, and it is powerful enough to make a difference on your resume. People who started their careers with Pfizer have developed themselves as productive individuals. so, even if they are working somewhere else later, they are equipped with skills to sustain any adversity.
Pfizer is not just good but a great place to work for, very few companies value the personal growth of employees, and Pfizer is one of them. If your goal is to work where you can make an impact, and get to learn something new every day, and sharpen the skills that develop you as an individual then, you should consider working at Pfizer.
Frequently asked questions
1. Which is the highest-paid position at Pfizer?
A. The highest paying jobs at Pfizer include director, district sales manager, 
      Senior scientist, and Consultant.
2. Which is the best pharmaceutical company in the US to work for
A. There are a lot of firms that offer more or less similar work experience. Some 
     of the best in the US are Johnson and Johnson, Pfizer, Merck, Eli Lilly, and
     Novartis.
Is Pfizer A Good Company To Work For?