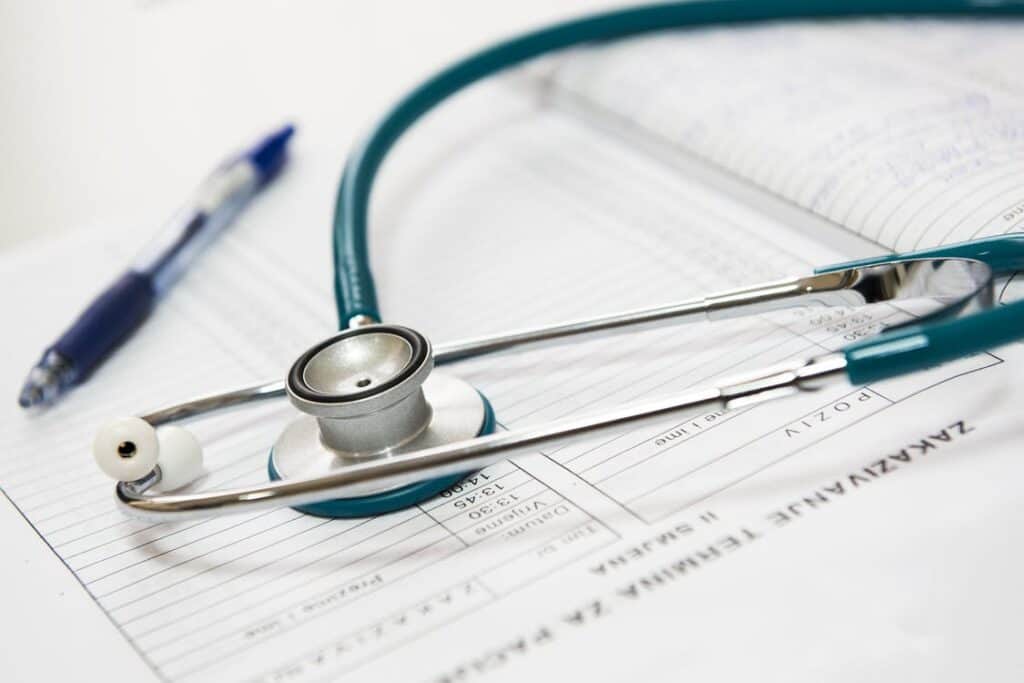 The meaning of information governance of health care is rules, structures, and other programs started by health care centers, hospitals (private and government), companies of medical insurance, and health care providers to gather, protect, analyze and organize data.  This procedure is really important not only for protecting and analyzing patient's data but also they are important to make new health care organization policies. This field is related to health care, other industries like military, commercial, and drug supplying also have all embraced information governance strategies to control the abundant sets of data regarding their work. The American Health Information Management Association (AHIMA) has introduced a full set of rules and guidelines related to safety, probity, and continuation of health data for institutions to arrange within their own organizational framework. 
Especially the professionals of Health Information Management take a major role in all areas of information governance with the digitization of previous medical reports continues. Two main emerging areas of information governance are: 
Analyze the archive data and apply
Lifetime data protection against organized misuse and cybercriminals. 
The data life cycle includes the collection of patient information at each stage of medical treatment such as treatment, government reporting, research, and improvement of treatment are relevant to the information control health service.
Role of health informatics professionals in information Governance
Actionable information gets through the efficient information governance strategies has been revealed uses of developing patient outcomes, protecting spikes in less severe diseases within communities, and in determining the most suitable option for planning the treatments for various ailments. Top management and leadership positions should assess standing rules, programs, and information control, and liaise with relevant stakeholders to capture, store, and use health-related information.
As you know healthcare has the most special focus on information governance among all institutions. The better use of information is more important for proper patient care and effective treatments. Lots of committees now have organized and enforced rules for making, programming, and enter patient records and surgical information. This is wide enough for the use of a modern generation of mobile devices and the way that information is shared among the people involved in healthcare programs. According to AHIMA reviews, information confidentiality and information security are the highest standards of any information control program.
Health Information management (HIM) professionals make a major role in IG policy development and execution. Their field of knowledge extends to IT and data control, data analysis, and privacy and security principles. Also, they have extensive knowledge of health information regulation regulations, which can help reduce the risk of compliance as well as security risks to help the committee's financial well-being.
HIM professionals should be able to complete the following tasks:
Help a high level of awareness among every member of the committee about IG and also its relationship to employees' roles.
Do an internal audit of the present information governance strategy, including the requests and processes involved 
Create data readily available for assent audits 
Develop IG policies, standards, definitions, programs, and metrics to ensure uprightness, data availability, and usability. 
Manage clinical documentation, financial data, and business content to help core business starters. 
Help the quality of care and patient safety starts.
Collaborate with data analysts and healthcare information professionals to develop Flow Workflow and Procedures.
G Calculate the return on investment for information control initiatives.
Comprehensive Information Governance Strategy
As a result of different regulatory compliance* and date safety needs all Information Governance in Healthcare has developed step by step. According to AHIMA researchers, 35% of respondents thought that only 1 in 10 thought that they had developed an institutional comprehensive strategy for information control and had developed their cross-functional information control structure. As a result, many committees and organizations are likely to build inefficiencies and costs for their information control programs other than the centralized control of the information management they need.
To ensure their successful Information Governance program, Healthcare committees and organizations should review the points that I mentioned below.
Create an organization-wide strategy
A patient care, committee, and organizational performance, and risk management are included to keep your organization's aims and needs and frequently drive these through information systems and business programs
In this field, you have to concern about the Governance Infrastructure. Lots of committees and organizations might feel that they have consistent information already. However, an AHIMA survey has shown that this is not the case. 
Especially your infrastructure should be encompassed all Information Governance elements and manage every healthcare and business details held in paper and electronic formats usefully.
 Develop the existing framework 
Many Healthcare committees have evolved the practices of works to help information Governance activities. Their first efforts must be made upon. Organizations should purchase their developed privacy and details security elements to increase their procedure elsewhere. As an example, search that details are properly tagged and clarified so information is identified and then deleted at the previous point.
Improvement continuation 
Continuous improvement is aimed at all Information Governance Programmes.  Few of the AHIMA respondents had established metrics to develop their Information Governance Programmes. A complete range of performance metrics should be made and analyzed to sure that your program is coming close to its aim and your investments are properly directed.
Why this information governance in healthcare should be a requirement? Actually, the huge transition of healthcare organizations from paper-based detail arrangements to the digital system is kind of a highlighted step in the healthcare system. We can see this Information Governance in the small outpatient center also. Absolutely, electronic patient records are now business-critical data for healthcare providers. Having a most useful method to gather and organize this important information is essentialIn addition to that, a lack of effective information management can affect the organization's long-term development and success. Lack of understanding and management of health data interferes with business procedures, resulting in high storage costs.
Having reliable, accessible, and correct information is special for being able to,
Develop operational efficiency
Maintain the privacy and confidentiality of patients' private details and electronic health records.  
Increase the standard level of clinical service and patient. 
Control storage price 
Sleek strategic planning and forbidding data analytics
Low the risk of acquiescence failures and continue penalties
In the true sense of the word implementing an information governance program is not a simple thing.  Getting a systemic approach is the best way to reach good results and development over time. Before implementing technological solutions, healthcare organizations and committees need to revise their existing IG policies and programs or develop new ones. Because of that, everyone knows how the information and details will be made, used, stored, and disposed of Collaborator involvement in the planning and decision-making process is important for establishing aims and priorities and taking a complete approach to Information Governance. The talented specialists from legal, IT, and other sectors are needed to catch the risk matters and pain points, understand the importance of various details, and develop extra processes and controls.  Keeping with maintenance and advancing the IG program will be important to keep a high level of organizational awareness and involvement.
Finally, in the 21st century, providing quality and better medical care is not practical without a comprehensive information control strategy. AHIMA researchers show that the result of a survey of 1500 healthcare professionals.  IG is more important to increase client services and healthcare, to be sensitive to data against security breaches, to minimize the risk of negative financial impact from misinformation, and to comply with regulations.
Information governance in healthcare