Businesses ask for three references from individuals that are well versed in the job and the candidate's skills as one approach to doing this. Thoughts like "But I don't have three referrals" are well-known among employment searchers.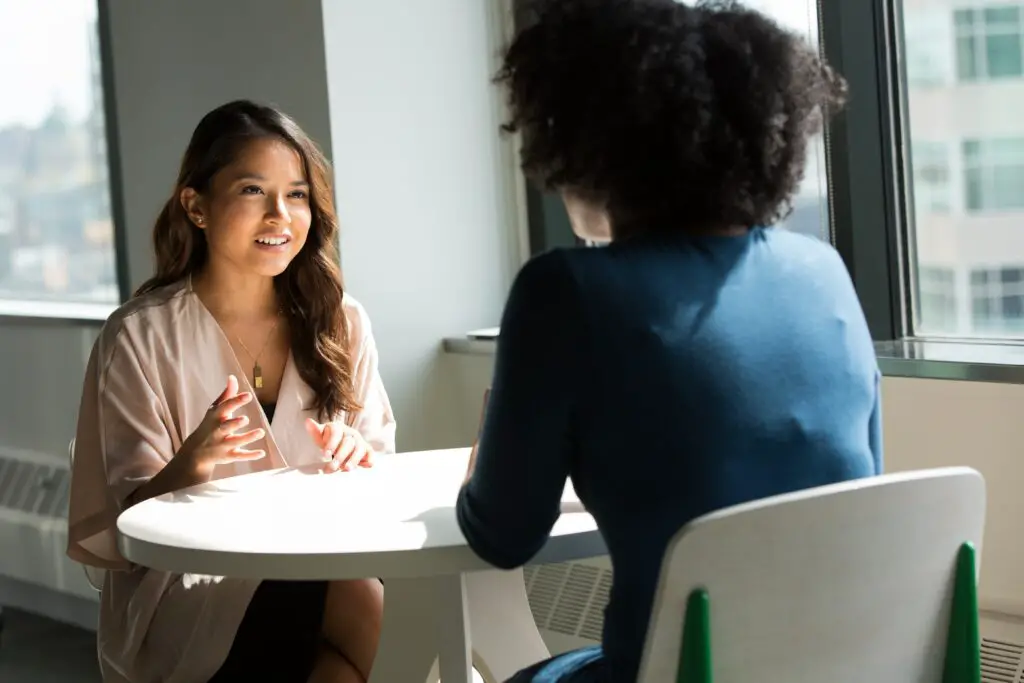 Recruiters may wish to talk with past immediate superiors and get job recommendations. If at all practicable, they are the most valuable referrals to possess. A letter of referral and permission to contact the references are essential paperwork to have.
Finding prepared references to speak with prospective companies is not always simple. To reduce risk, many companies have policies prohibiting supervisors from assessing personnel.
Not having three references.
Whenever an application form asks for three references and you have none, you can make use of personal recommendations, contribute your path into industry experience, or look for other ways to showcase your talents, including building receivable accounts on freelance platforms.
This article is designed with you in mind if you've suddenly found yourself wondering, "I don't have three references." After reading this article, you will get to know exactly how to get beyond this job barrier.
Relevance of references when applying for a job.
Corporate and informal contacts that can vouch for your character, skills, and experience are references for a job search. Somebody who serves as your reference gives a letter of recommendation or their contact details so that potential employers can ask about your background, credentials, and personality.
A reference should not be listed on your CV. When they are interested in knowing more about the applicant as a possible worker, a company will ask for one or more references. To showcase your readiness, it's crucial to have several references available to provide the hirer as soon as they ask.
As you apply to a graduate or undergraduate program, institutions of higher learning may equally ask for referrals. Different reference types, including academic and personal relationships, may be needed.
Reasons why firms ask for three references.
Firms ask for three references because they provide a wealth of crucial information about applicants.
They may ask to assess your references for several main reasons, including
To confirm your employment history and qualifications. On their cv and cover letters, some applicants mislead. These issues can be allayed if recruitment agencies can see that many people are endorsing your sincerity.
To better understand your character. A CV alone makes it difficult to judge a person's moral character and work habits. Employers rely on the testimony of recommendations, who are often long-term coworkers, to understand more about an applicant's attitude.
No-answer References. If a hiring manager or potential company attempts to reach a reference by phone or email but is unable, it seems natural that they could require to try to reach the next reference. To continue with your application, they will request you to go on to the following referral in your selection. 
Unfavorable references. Sadly, not all of the references will be good ones. When a former company or colleague provides a bad reference, the recruiter or potential employer will need to contact another reference to either confirm or, in certain sad cases, refute the poor referral given.
To see if you are a suitable match for the firm. Regarding personality, employers want to know that you are the kind of person that would suit their offices and environment. A great way to do it is to ask about a candidate's character from referrals.
To understand your history. Additionally, because referrals usually have crucial general details about a person, companies value them. An example of a recommender might be someone who worked with you in sales. The prospective employer will take note that you undoubtedly have great communication skills even if the position you're looking for could be in a completely unrelated industry.
Reasons why you can lack three references for employment.
You just received your degree.
If you recently completed secondary school or university, your only employment history may be made up of a seasonal or part-time job. Locate a close friend or academic acquaintance who can refer you if the firm asks for references as part of the application process for a job.
You have freelance employment.
You can find it difficult to get a business reference if you choose to switch careers and return to work for a firm that you don't run. Request a reliable customer or vendor to act as a reference for you to take advantage of being self-employed. Requesting people you've done deals with to describe your work culture is acceptable.
You don't belong to any association or group.
You can provide a recommendation as long as you can find a reliable source who will talk about your reputation. Somebody can be a reference even if you've only spoken with them a few times. Create a list of everyone you've spoken to besides your family. If you choose to go with a good pal, consider choosing somebody who has collaborated with you on a more important project, perhaps in an academic environment.
Using your professional connections to get job references.
When you need job references, keep in mind your network. For employment searchers, corporate connections may be an invaluable tool. Your networks assist you in spreading the news about your job search and in promoting your skills and work.
Your connections may include
Friends, Co-workers,  Customers,  Managers,  business relationships,  volunteer groups and other volunteers,  Political and religious figures, and clubs.
Continually communicate with people in your community. Don't neglect volunteer work and collaboration with religious or social clubs. They can also provide needful recommendations.
Networking is not a quick fix for finding employment. However, it is an approach to connect with others who share your interests and tell them about your job goals. Additionally, it's a great way to create links and stretch offers of assistance. Don't forget that you may connect in places other than the official networking assembly as well.
Have any of the animal shelters you follow and back held fundraisers? Consider how you may connect there. Attend any weekly meditation or workout classes? Are you discussing with and getting to know the locals there? What about a basketball or billiards tournament? That's a way and informal way to meet others with shared tastes who can later act as needful references.
A good reference.
People who can attest to your experience, credentials, and hard work should act as your references in the professional world. They could be past coworkers, managers, or volunteers you've worked with in the past.
Typical examples include:
Managers, whether old or new, may act as excellent references since they always have first-hand knowledge of dealing with you and keeping tabs on your productivity at work.
References don't always have to come from people you know or earlier managed. Your abilities, expertise, and work habits have also been praised by coworkers with whom you have shared a workspace.
You could be coming from the realm of outsourcing, according to your current or past clients. Past customers should be able to attest to the caliber of your work, interaction, timekeeping, and more—even if you did not work with them daily.
In the end, you want to pick references that will be relevant to you and who you believe will help you land the job you desire.
Things to think about if you do not have three references.
You'll think of creative ways to list people if you don't have three work referrals yet need some for a job application. If you don't have strong prospects you've individually had to deal with, consider old instructors, advisors, or volunteer colleagues.
Longer term, it will be crucial to develop links with people who can act as recommenders voluntarily. That will include acting professionally and building good working links. It may also involve taking the task to join professional groups or serve in a way that will allow you to get needful experience and contacts that could be utilized as references.
What Can You Say If You Lack three References?
Occasionally, the lack of references is not a deal-breaker. All you need to do is explain to the interviewer or potential employer why you don't have any referrals. The below are common (and valid!) justifications:
You just graduated from senior high school and lack an employment history.
You're a recent university or higher education student without any previous job experience.
Since you work for yourself, no one can act as a reference.
Your former employer no longer exists or has updated their contact details.
Not having any referrals won't be a matter if you fit into one of the groups mentioned above. 
Things not to do when putting together your three references.
Giving Improper References.
Some job searchers think they have an extensive network of references. If the references aren't credible, it won't help. People who know you from your most recent employment or jobs are needed, in addition to a direct reference. The people you select as references should be as relevant and reliable as possible, and the more familiar they are with your work, the better.
Not performing any prior "internet research" on your references.
Use a search tool to swiftly verify every person who accepts to be your reference, at the very least. A boss could follow suit. It's best if you know prior what they might find. The same holds for every reference's online persona.
Sharing your list too soon.
It's crucial to maintain command of your references. Share your reference list only when asked. If it's turned in too early, the firm may decide which applicants to contact. It is preferred that you identify the three references who are most pertinent to the position you are applying for.
Not getting Time to Properly Arrange Your References.
Suppose that your reference is approached by a potential company but has no idea why. You'd come off appearing sloppy. Your reference would feel bad for you and could even be upset. Avoid making these mistakes.
Making it difficult to reach them.
Make sure you make it easy for the company to reach your references when the time comes. The very least you should do is provide every person with a valid, up-to-date phone contact and email contact. If the reference is older and no longer employed there, you may require to do some more research. Those who have changed location are much more difficult to find.
Engaging Your References Too Often
Reference fatigue occurs when a company contacts your three references very often. When you attend many employment applications, it can occur. Your likelihood of getting this problem increases with the length of your job hunt.
Failing to show thankfulness appropriately.
Your references are willing to do the most for you. Depending on what they say in your favor, you could get the job or not. Therefore, thank them for their contributions. Periodically, send them a thank-you letter.
It's crucial to keep in mind that you shouldn't provide referrals until asked. Recommendations are not needed to be listed on your CV. A company will ask for referrals if they wish you to provide them. If you don't have any recommendations, you may then talk about what substitutes could be acceptable. Inquire what else may make them feel safe employing you if you reach the point when references are needed and you have less than three. Stress your qualifications, experience, and fascination for the position. To showcase your drive to succeed and value as a worker, ask if you may work on a temporary or freelance term.
Conclusion.
Although your talents and skills will aid in getting you an appointment and an employment contract, your professional references may be the difference between getting the job and not. You may make sure you have references available when you need them by fixing your references ahead of time and working really well.
While getting professional recommendations is not always simple, you may use the advice above to source or replace recommendations. Even if you are unable to provide references, you should still complete your job search. Prepare an answer as to why you are unable to provide three references.
I Don't Have Three References