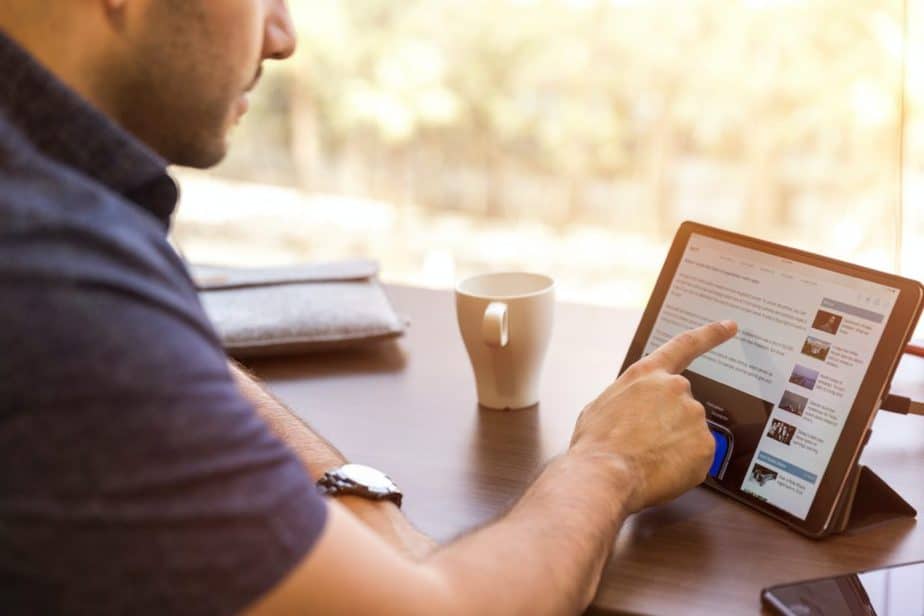 Are you perplexed about not getting enough opportunities on LinkedIn? Do you want to get noticed on LinkedIn? If yes, then you have stumbled upon the right article. This article will give you some tips to get noticed by an employer on LinkedIn. It is time to gear yourself up and look into the steps which will draw attention to your profile. Let's know How to get noticed on LinkedIn?
Whenever anyone wants to hire you, they take a close look at your profile. The same case is with LinkedIn. The employer would like to hire the best profile they come across. It's time to revisit your profile and question if it's good enough. To get noticed on LinkedIn, you need to have a profile that stands out and explicitly claims that you are a desirable employee. The article will focus on the aspects that play a crucial role in leveling up your LinkedIn profile.
Know about LinkedIn
But before knowing how should you get noticed on LinkedIn, you should have a background idea of what LinkedIn is. Probably the world's largest professional network on the internet, LinkedIn is a platform where you can find the right jobs, internships and develop professional relationships and formulate beneficial connections. LinkedIn can be accessed through the LinkedIn mobile app and even desktop. It is a portable job searching engine. An impactful LinkedIn profile can place you at your dream job and can open doors to many opportunities.
Easy steps to get noticed on LinkedIn
We all are acquainted with the loss that the Covid 19 pandemic has incurred in our lives. The physical distancing norms have led the offices to shut down. Many prominent companies incurred losses as a consequence of which they have to fire their employees. LinkedIn is the light of hope for many such people. You can easily connect with the employer online through LinkedIn and land your desired job. But to stand out, you need to have a strong profile. Here are some ways which can help you out:
Go back to where you started from: Answer the incomplete questions
When you make your LinkedIn profile for the first time, you don't answer all the questions asked and your profile remains incomplete. So, revise your profile and answer the questions left empty earlier. An employer goes through your whole profile. The first impression plays a crucial part in the whole process. Go back and fill in all your necessary details, from your past work experiences to your achievements. If the employer finds your profile incomplete, he might mistake that you are not an interested candidate. 
While filling the answers, try to stand out and answer in an enthralling manner. You need to play with words and visuals. While writing your introduction, you can describe yourself in such a way that the employer would like to read it again and again. To show your work experiences, you can use visuals. You can use your innovative mind in creating an interesting profile.
Make your headline interesting
There is a headline in your LinkedIn profile, which is probably the first thing that is visible to the employer. Bear in mind to keep this headline interesting. As told earlier, first impression matters, don't forget to include the prominent brands and companies you have worked with. This will have a positive impact on the employer. In addition to this, you are advised to mention your location and include your educational background as well.
A striking profile picture
We all know that photos describe a lot about someone's personality. You need to have a professional profile picture, which should not be a selfie or a cropped image. It should be a decent picture of yours with a relevant background. It is not as if the employer is going to judge you based on your profile picture, but it's just that a decent yet charming picture will leave an impact.
A good strategy to get noticed on LinkedIn is to build connections. LinkedIn doesn't display the number of connections once you have crossed the 500 number. Low connections might have a first impression that you aren't willing to connect and interact with people. However, getting more connections does not mean that you will connect with any random people. Connect with those who can help and guide you in your career.
Join groups and socialize more
LinkedIn provides you with many groups to join. You should join the groups that are in your field and interest, This will help you build connections and know about more people. The discussions that take place within the groups can help you enhance your knowledge. You will know how things go about in a group. Recruiters often look into these groups for potential candidates. Active participation in these groups might help you to draw attention to your profile.
Mention your current position on the profile
You should keep your profile updated. Having an old position mentioned in your profile might hurt the employer. This might portray you as an unserious candidate or that you are probably an inactive user. So, don't forget to keep your profile up to date with your current position being mentioned.
Get recommendations from your previous employers
Whenever a recruiter goes through your profile and your past work experiences, he looks for the recommendation you've got. It is advised to get recommendation letters from your previous employees. This adds to your CV and makes enriches your profile, Letter of Recommendation portrays you as a desirable employee who has done sincere work in the past.
Elucidate on your professional experiences
While filling in details about your job, you can elucidate upon your professional experiences to make your profile stand out. Just mentioning your position and the place you worked is conventional and might look tedious. To make your profile different, you can describe your experiences as to what you went through during the duration of your job. You can write a short paragraph using precise keywords describing the role you played. Don't forget to keep your language professional and informal.
Add your skills to the profile
Skill is one of the most important things the recruiter will look for. You should not forget to add the skills you possess to your profile. Don't ponder too much on deciding which skill would be suitable for a specific job. You can write any skill you possess, it does not require to be technical always. For instance, if you possess a public speaking or proficiency in written English, do not hesitate to list them.
We all are well aware of the fact that consistency is the key to success. To get noticed on LinkedIn, you need to stay consistently active on this platform. You need to be updated with all the new developments in the application, you need to like the posts, build connections and update your profile timely. Users often forget to stay consistent and leave their profile outdated, this isn't the right approach to use LinkedIn. You have to be consistent on social media platforms to increase your reach and build connections.
Follow people with a bounty of followers and engage with them
It is a wise strategy to follow people with more followers to increase your reach. You can connect with people who have more connections. Once you follow these popular users, you get noticed by their followers and this expands your circle. This will help you in building your network and opening doors to new opportunities. Thus, it is advisable to follow popular users on LinkedIn to widen your reach.
Differentiate your CV and Profile
Your profile should not be a copy of your CV. Keep in mind that the recruiter will go through your CV. And if you fill the same monotonous story in your profile, the recruiter might lose interest. So, you need to make sure that the information in your CV and your profile, does not overlap much. Try to include some additional information in your profile. Your profile should be an extended version of your CV, rather than being a carbon copy of your CV.
Turn on the option of open to job opportunities
To make your recruiters know that you are open to the market, you need to turn on the 'open to job opportunities' filter. This will acquaint the employers that you are available and are willing to take up a job.
Get yourself noticed by commenting on recruiter's posts
You must know that employers are socially active on LinkedIn. Many of them often post the positions available. You can comment on their posts and show that you are interested in their job opportunity. You can use LinkedIn's search bar and type the desired position you are looking for. When you find the desired posts, you can like and comment that you are interested or can even drop in a text to the employer that you are willing to know more about the job.
There are certain keywords that employers look for. They search for certain keywords and professional terms in your profile. You are intelligent enough to know which keywords to include and which to exclude. Just do not forget to uses these keywords, they help in enhancing your profile and making you a desirable candidate.
Improve the language in your profile
Proofread your profile again and again and check if there is any grammatical mistake or not. Try to use some better and professional words, rather than using general words. The recruiter will go through your profile, and if he finds any grammatical mistakes, then this isn't a good impression. To make your profile stand out, you need to use better words with no grammatical errors.
Use the LinkedIn features in a constructive manner
LinkedIn offers an ample number of features that you can use to your benefit. These features include a search engine for searching desirable jobs, making the best use of search engine is in your hands; salary, which informs you about the salary; open to job opportunities feature, which permits you to acquaint the recruiter with your availability. You can also buy a premium subscription to get more features unlocked.
These were some of the ways through which you can draw the attention of the recruiters. You can be more innovative and find out your ways to get noticed. These steps can guide you to get better opportunities on LinkedIn. 
Pros of being on LinkedIn
LinkedIn is a very useful application if one knows how to use it for their benefit. It has many advantages both for the employees and for the recruiters. You need to know the correct thing to do. It gives you the ability to showcase your talent, skills, and potential. 
Here are some advantages of being on LinkedIn
LinkedIn provides you with exposure to recruiters and employers. This application helps you in developing networks with recruiters of prominent companies, you just need to know how to make the best use of your connections. It also develops your personality as it exposes you to people, by talking to them, you will enhance your knowledge as well as magnify your personality.
Being on LinkedIn provides you with an opportunity to use it as a research tool. LinkedIn has a wide variety of companies and recruiters, you can use the search tool to find out the job that suits you the best. Once you have done your research, you can apply accordingly. This aids you to know how things go about.
LinkedIn permits you to follow certain companies which helps you enhance your knowledge about companies and what is going on in any specific company.
LinkedIn provides you with the best and latest job opportunities. And this Covid 19 pandemic has given a boost to this application. With the introduction of the work-from-home culture, LinkedIn has become more popular as it provides many work-from-home job opportunities.
LinkedIn helps you to become more social as it provides you with the opportunity to build connections with more people who can guide you in your career.
LinkedIn permits you to display your traits, competence, and skills, which helps in boosting your confidence. By portraying your skills to others, you feel confident in yourself, which helps you step further in life.
These were some of the pros of being on LinkedIn. These benefits can compel anyone to make a profile on LinkedIn.
Conclusion
LinkedIn is an application that is becoming prominent these days, mainly because of the pandemic. People want to look for more and more job opportunities for themselves, and LinkedIn serves as a portable job search engine. However, people are often faced with the dilemma as to how to increase their reach and circle on LinkedIn. This article tried to solve these dilemmas faced by the people. There are many ways to get noticed on LinkedIn which the article has elucidated upon. However, these were just a few ways and you can invent your ways by using your innovative ideas. 
LinkedIn provides you with many opportunities to enhance your skills and ensure your development. Whenever you see a colleague of yours succeed, the urge to succeed increases within you. This motivates you to be the best version of yourself. So, go create a LinkedIn profile if you don't have one and get noticed by the top recruiters following the ways mentioned in this article.
Frequently Asked Questions (FAQs)
How can I improve my LinkedIn profile?
You can improve your LinkedIn profile by adding all your past work experiences, your skills and for doing this you can take the help of visuals, this has a great impact on the recruiters. You can also enhance the quality of your profile by using keywords that the recruiters usually look for.
What should a fresher include in his LinkedIn profile?
For a fresher, it sometimes seems difficult to complete the profile with impressive answers. However, if you don't have the experience you can use your wits and innovate whatever you have. Everyone was a novice once and they found a way to enhance their work experience. You can elaborate on the skills you have, the person you are, and any specialized training or course you have undertaken earlier.
How to draw the attention of the recruiter?
You can draw the attention of the recruiter by creating an impressive profile, making more connections, staying active on the application, updating your profile timely, following prominent people on LinkedIn, and making the best out of the skills you possess. You need to create a profile that stands out, use your ideas to build a professional yet striking profile.
Does commenting on employer's posts help in getting noticed?
Yes, commenting on the posts of recruiters does help in getting noticed. The recruiters are often active on social platforms like LinkedIn. They post about the available openings at their companies. And you can simply comment on the posts that you are interested in. If the recruiter likes your profile, he will approach you. 
How to get noticed on LinkedIn?