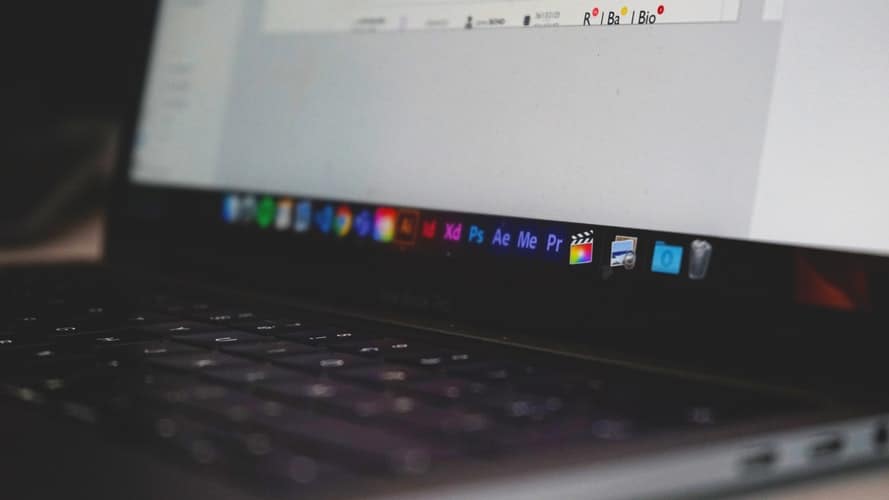 Adobe has taken over the world with its services with its graphic designing, file sharing, and file reading software. It is one of the most used and trusted software companies in the world and it is ever-expanding due to it being used in Information Technology, graphic design, and data processing companies all around the world. The adobe stock photo market has different varieties of images one can see. Many people have made lots of money by being an Adobe Stock contributor. It is a recently made website that offers employment opportunities to thousands of photographers, graphic designers, and artists by providing commission to their art piece every time it is purchased. Therefore, it is widely recognized as one of the best ways for artists to earn extra cash for their work.
And the best part is that the work you put out can be viewed by millions of people, highlighting your image and bringing you closer to the world. It can help your work get globally famous, allowing you to get global exposure along with it. This website is one of the best ways for video makers and graphic designers to get some creative ideas and the businesses looking for images and videos.
They are free to use everything without any binding control or any contract. The creators are free to sell their content anywhere else, including the website. There is no binding. Being an Adobe stock contributor is one of the best ways to earn some spare income for the creators while also learning from millions of people online and getting inspiration for their current work.
There are many things one must keep in mind while being a contributor. We will be looking at all of them. Also, we will be looking at how you can create your account at adobe and start selling your art immediately. On top of that, you get to see other people in the field you are in and see their artwork to inspire and create your piece, which you can profit off.
We will be looking at ways to be an Adobe Stock contributor while also showing you some basic advice and the things you need to know before you start selling your images online. This will help you make better artwork knowing the rules.
How To Become An Adobe Stock Contributor?
We will start y first making an Adobe account which will allow you to get access to their website. You need to go to their website and click on the Stock option. From there, you need to follow these steps to become an Adobe Stock Contributor.
After visiting Adobe's website and clicking on the Stock option, you will search for the sell option on the upper right corner beside the pricing option. When you click that, the website page will change, and it will give you an option to sign in to your Adobe account.
Once there, you will need to provide your details in the form of your email ID, date of birth, first name, last name, and the password for your email account. You will also have to provide the country you will be putting your photos and vector images from.
After entering all the information, you need to agree to the terms and conditions given below to give it a quick read. Then click on the Create Account option. Your Adobe account has been made!
After doing that, you will be directly taken to a page to start uploading your images. The website also has a system on which you upload images from your Fotolia account; link the Fotolia account with this account if you want to transfer images from there and upload them directly upload them here.
Now that your account is made on the Adobe website, you can use it to access Adobe stock anytime and anywhere using your mobile device or your laptop. The homepage also allows you to see the items you've already uploaded, the items that are being reviewed(which we will talk about later), your releases. You can also get or set reminders along with seeing the images that have been rejected so far.
Now that we have talked about how you can create your account, let's talk about what you will need to earn money off this website and how it can help you get creative and evolve your artistic mind. After that, we will discuss the guidelines and take a look at some important questions that might arise in your mind regarding this website.
What You Can Upload? 
You can upload things like vector art, photographs, videos, and other creative images or inspire an idea from the mind of the onlookers. Upload or create images with a unique perspective, design, or make a person think about it. The least is to make them use the image as stock on a project or a business card. It is important to remember that the images uploaded by you be creative and have lots of colors.
It is also important to think about the layout and the image you want to deliver and make the lookers see them a certain way. The purpose of an image is to make them see the picture or the emotion you feel or portray your style regarding an image onto the canvas. It is to make the seer feel your perspective and show them an image through your eyes. Be sure always to find a unique concept and then try to highlight it through your image.
Remember this, the images you upload will help the world see a creative side of you and build a reputation based on the images you have uploaded. That is why it is important to put your best into every image you upload.
Image Guidelines and Quality Control
You need to keep in mind many thighs to keep uploading images without having restrictions imposed on your image, and there is a panel that reviews your images before they go on the store. We will be taking a look at that as well. The image guidelines are as well:-
The images that you upload must necessarily be in the JPEG format
The maximum file size you can upload for the images is 45MB.
Vector file size can be uploaded in the AI, SVG, and EPS formats.
The artboard size can be between 15 MP and 68 MP but should not exceed the file size of 45MB.
The video resolutions should at least be in the 1280 x 720 format. There is always an option to upload higher quality, such as the 4K and full HD resolutions.
The file formats allowed for the videos are MOVs, MP4s, MPG, and AVI formats.
The maximum duration of the videos has to less than 60 seconds and more than 5 seconds. 
The maximum filesize for the videos is 3.9 GB.
Vertical videos are allowed, but they are not that popular and are chosen a lot less than regular horizontal style videos.
You can upload vector files in a separate zip folder as well with the mentioned formats. 
Each uploaded zip folder vector file should be in a superset folder along with a JPEG preview of the submitted image.
Quality Control Analysis
We talked about this earlier. The images you upload will go through as if reviewed by a moderating team to analyze and check if the image meets the standard of quality expected in a website like adobe stock and meets the technical requirements. The moderation teams usually check all of the images and review them according to certain criteria set by the team members.
The criteria are things like the image's technical requirements, the value of the image commercially, if it can sell or not, its aesthetic value, and if the photos fit the trend of the current market in Adobe. There are various ways to analyze the trend. For example, there are trend reports that Adobe updates every week which you can use to determine trends and make your artwork accordingly.
Various other tools are available which will help you get the content you create up to par according to the creative team's standards, so the chances of your image getting selected increases. The reviewing process can take up to a week due to many images being uploaded by content creators worldwide. Be sure to refer to the tools and use them as a guideline for the content you publish.
Payment and Other Things 
To get paid by using this website, you need to keep a few things in mind. The first is that the payment you will receive is a 33 percent commission for the photos, vector art, and images you upload. The videos can go up to 35 percent. This also depends on the price of the particular item and the type of subscription the customer has.
Payment is made via PayPal, Payoneer, and other methods. Also, there should be a minimum of 25 dollars worth of royalties collected by the things you sell to receive your first payout. You have to upload a tax form to the account, and the first payout can only be made after the first 45 days after you sell the first art.
Also, the payout will be made in the currency when you first selected it on the screen when you made the account on Adobe. The rights to all the work you uploaded will remain with you, and you can upload the art you have made on other websites as the Adobe stock site is completely free.
Also, the minimum age requirement for you to sell your artwork on this website is 18 years. You should also be the owner of the set you created, as uploading borrowed content is strictly prohibited. Adobe is a site that licenses and promotes your content which is a great way to make a name for yourself and get out in the creative world without any push from people you know.
This website is famous because it has made the careers of content creators by just their talent alone. They have given their all when creating and have reached new limits in doing so. You can always sell the photographs you have taken along with the vector art you did in your college or school.
Subjects like drone footage, portraits, abstract images, technological footage, food, business views, and lifestyle videos are always encouraged. This is an important thing to keep in mind if you cannot notice trends.
The Takeaway 
This article concludes with the view that the Adobe stock contributor website has allowed young content creators and old veterans in the industry of graphic design to earn a little money and get recognition for their artwork. As time progresses, the need for graphic design increases, and this website allows college students to create portfolios of professional artwork which they can use later in their career.
By learning and gradually increasing their artistic ability, they help people craft their way to success by implementing a system in which both parties benefit. The Adobe company, by gaining profit from the artworks and the contributors earning a fraction of the profit and their art being shown to the rest of the world and attaining recognition.
FAQs
Can you make a career off of being an Adobe Stock contributor?
You can not make a solo career out of marketing your images on this website in most cases. Still, in most cases, if you have a good name and reputation on the website, you can make a considerable amount of money on the side along with your job.
Do we have to pay for Adobe stock?
No, you do not have to pay for Adobe stock, you have to create an Adobe ID to access the website and post your content.
Also read GameStop Mission Statement, Vision & Values Analysis
How To Become An Adobe Stock Contributor?