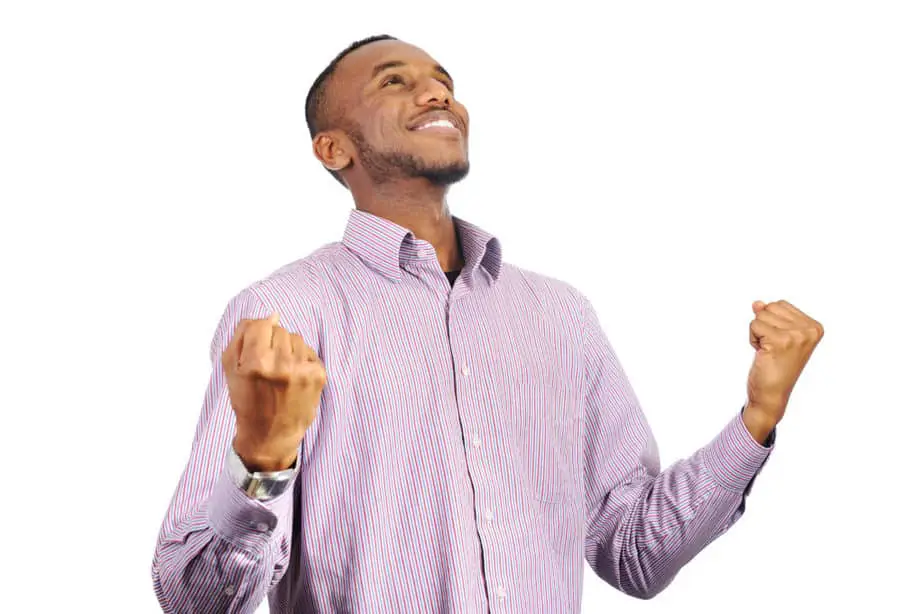 Amazon, we have all heard about it. It is one of the biggest names, and several people want to be part of them. But to be their employee, there is an interview process. And it can be challenging. These interviews are as famous as their companies. To clear the Amazon interview, one should know about their 16 Amazon leadership principles. The principles and the questions that go with them are meant to elicit information about your career and capacity to deal with difficult situations in the workplace. You have to remember that you should be aware of Amazon's leadership principles if you are going for an interview at Amazon. It is so because you will be asked questions regarding these principles. But, that is why we are here; we will tell you what these principles are, what questions could be asked, and how you can answer them. So, let's know How To Ace The Amazon Leadership Principles And Values Interview?
Amazon leadership principles
1. Customer Obsession
Customers are the priority for any business. The leaders make sure that they have the trust of their customers; for this, they have to work hard. Success or failure depends on the customers. Leaders should work their way out to maintain their relationship with the consumers. The eventual aim, whether you're selling or manufacturing items, is to attract customers. There would be no sale when there are no consumers.
Customer Obsession Interview Questions
Who was your most challenging customer?
Tell me about an instance when you fail to satisfy a client's expectations. 
Your responses should demonstrate how you address challenging customer issues and how you handled the customer service problems. Behavioral interview questions are inquiries that ask about how you took matters at work over the years.
2. Ownership
Ownership is a part of leadership. Leaders are the one takes the decision, and they have to own it. Ownership is necessary because the decisions made by the leaders affect the company and the employees. When the leader holds their decision, then the relationship between their employee and them strengthened. 
Interview Questions about ownership:
Think of a time where you were required to develop a challenging decision to achieve long-term goals.
Think of a time where you undertook a project that was outside of your typical scope.
Tell us about a situation when you decided to take on a complex project on your own.
 Work experience, a group project, or a skills-related activity can all be used as examples. If you're having trouble remembering a moment when you took the initiative, you can think of a time when you did a similar thing. Try to give enough information so that the interviewers can appreciate the scope of your accomplishment. It's also critical that you discuss the consequences of your venture.
3. Invent and Simplify
Invention leads to innovation. Innovation is required so that one can get new things, new ways to increase productivity. The bosses want their employees to think outside the box. It generates the necessary positive effects for the company's expansion. Also, simplification of work makes it easier to complete. 
Interview question examples about Invent and simplify
What improvements have you made at your previous job?
Tell me about an instance when you failed to meet a customers' expectations. 
Amazon is looking for people that are interested, curious, and can come up with innovative solutions. They're looking for folks who can quickly come up with several solutions to an issue. They're seeking someone who can seek answers rapidly. So, while answering the questions, tell them about your accomplishments and innovations, ideas from your previous job. 
4. Are Right, a Lot.
Leaders are correct most time. They are the ones who are leading, and they have to make decisions. The decisions they made have lots of understanding and different points. 
Interview question examples about Are right, a lot.
Tell us about when you were forced to solve a situation exclusively based on your judgment due to a lack of facts.
Tell me about when you had to make a judgment based on only a portion of the data available.
Don't rush through the process. Even according to you, if the information is too monotonous or straightforward, you should still tell them. They would like to know if you have a good sense of instinct when you're using it. They're also curious about your decision-making process. What is your standard procedure?
5. Hire and Develop the Best
Leaders are the one who has a keen eye to sort out the talent. They hire the best employees, they promote them, and it ensures the development of the company. 
Leaders value coaching and invest in the growth of others.
Describe a time when you acted as a mentor to another person.
Share a moment when you hired someone who turned out to be a bad fit for you. What were your steps once you figured it out?
The approach to answering this question is to show that you have particular skills. You should demonstrate that: You have a knack for attracting top talent. You identify and mentor high-potential employees. You make an effort to assist your coworkers in their development. You make coaching and training employees a top priority. You submit input regularly. You place a high value on people who aren't like you.
6. ​​Learn to be curious
Curiosity is the mother of all inventions. It is one of the most critical Amazon leadership concepts as it establishes the framework for the organization. Leaders appear never to be satisfied with their efforts.
They desire to be the best at all they do. Curiosity motivates them to strive for new achievements. Learning is a lifelong endeavor. Leaders are not always happy with how much they have learned and are always looking for ways to improve.
Examples Questions on Learn and Be Curious,
please Brief us about when all you did was ask questions, resulting in a change.
Please Brief us about a moment when your intellectual superiority or observation helped you solve a challenge.
The majority of the topics in this part can be addressed by giving examples of previous experiences. You must demonstrate that you are a fast learner who can quickly adjust to new conditions. Amazon would prefer to recruit a candidate that enjoys staying current and is enthusiastic about learning new skills and trying out new techniques.
7. Insist on the Highest Standards
Leaders are given a higher bar than the general public. It is, after all, what distinguishes them from the competition. However, it is the responsibility of a leader to lift the bar and motivate their team to achieve new heights. The leader must inspire the team to offer high-quality goods and services.
Interview Questions Examples:
 Was there a time where one of your teammates wasn't performing as expected?
Is there a time where you have failed to live up to your high standards? Why?
Describe a time when you pushed yourself outside your comfort zone.
If you'd like to impress the interviewer, prove that you do not cut corners when instrumentation. Ensure that the quality of your o was the greatest. You should make them believe that you make it a point for your team to produce good quality services and products. 
​8. Think Big.
You must have the courage to make complex judgments. Only by thinking big can you take significant steps. When people begin to believe large and take action within this direction, they become leaders. The leaders mirror their thoughts when they speak; this encourages the team and produces excellent results. Leaders chart and communicate a bold plan that inspires others to take action. They experiment with different approaches and strategies to assist clients.
Amazon Interview Questions on Think Big
Tell us about your most cherished professional accomplishment.
Describe a moment when you pushed over and above the project's scope and still delivered.
It's a good idea to practice answering the Think Big amazon questions with some of the queries you've written for other concepts. It would be best if you told all your accomplishment in detail. 
9. Bias for Action
 The risk comes when one takes excellent things to do; this risk must be assessed on the other hand. This is the message that Amazon sends to its workers. Time is money in every business. Taking calculated risks is essential to us. Many decisions and actions can be overturned, and doing so does not require extensive investigation.
Interview Questions Examples:
When was the last time you calculatedly risked something?
Tell us about when you took action to solve a problem rather than rely on somebody else?
While answering this question, make sure that you convey these things: When dealing with a challenging decision, you will assist your team in moving forward, and you do not dodge it.
You strive to gather the knowledge you need as soon as possible. You're not afraid to go forward without it.
​10. Frugality
Like other constraints, frugality stimulates invention. One method of getting beyond is to devise a way out of the ox. And being frugal is to save money. Amazon's frugality ideas emphasize obtaining more for less money.
Restraints promote uniqueness, originality, and invention. It can assist you in making prudent financial decisions.
Amazon Interview example Questions on Frugality
• Describe a period when you were pressed for time or resources.
Tell me about a moment when you had to turn away additional resources to finish a task.
• Describe a moment when you outperformed your competitors despite having fewer resources.
• Describe a situation when you had been resourceful.
You have to be careful while answering this question. You have to show the interviewer that even in limited resources, you can be resourceful.
11. Earn the trust
You can't do business if there isn't any trust. Challenges and faith are inseparable. Risks must be taken, and trust must be earned. Amazon's ideology is based on this principle. Leaders must pay careful attention to their clients and personnel.
They must speak politely and treat each other with consideration and respect. Even if it is awkward or uncomfortable, they are vocal about their criticism. They set a goal for their groups to meet and push them to do so.
What action will you take if you discovered your coworkers were engaging in possibly unethical behavior?
How can you earn your colleagues' trust?
You can narrate a situation from your experience in which you have earned your teammates' trust. You should be truthful and describe the problem to your interviewers. 
12. Dive Deep.
Leaders must delve deeply into the issue. They would go into the intricacies, study as much as possible, and compile a list of points and data. Leaders must work at all stages, from top to bottom. As a result, they must be linked. They must examine, inspect; leaders are suspicious when facts and explanations diverge. They can complete any task.
Amazon Interview Questions example:
Give us examples of times when you went above and beyond the call of duty in previous employment.
Tell us of something you've lately learned in your job.
Details should be included in these questions. On the other hand, the narrative should focus on content, ideas, and remedies rather than just details. These three elements enable you to complete detailed answers involving data breakdown.
13. ​Have Backbone; Disagree and Commit
Taking tough decisions is an essential quality in a leader. What does that imply about business? Leaders must be willing to dispute and criticize decisions with which they disagree. All of this, however, must be done respectfully. It shouldn't matter if it's unpleasant, taxing, or even unsettling; a leader must be willing to take this action. Leaders are tenacious and zealous in the pursuit of their goals. They are not ready to make compromises in the interest of social cohesion. 
Interview question:
Tell me If you had ever clashed with direct management over anything they wanted you to do? How did things turn out in the end?
If you have ever fought to accept the wrong decision, despite the opposition of others?
If you excel in competitive circumstances, be ready to show that you really can handle disputes rationally. If you didn't effectively answer the questions, you could appear someone who doesn't dare to operate in a challenging environment. So, if you would like the job, you'll have to disguise your aversion to fighting, or at the very least, demonstrate that it won't get in the way.
 14. Deliver Results
So, what good is all this effort if we don't see any results? We put in a lot of work to achieve our goals. The top objectives are tolerance, endurance, and meticulous attention to detail—leaders who concentrate on critical contributions put forth the effort and achieve the intended outcome.
Amazon Interview Questions on Deliver Results
Think of a time when you manage a range of tasks. Describe the outcomes.
What has been the most challenging scene you've ever encountered? How did you deal with it?
You must demonstrate that you have worked effectively in your answers. Success stories must be told. You can discuss the activities you completed to achieve a specific outcome.
15. Strive to be Earth's Best Employer
Leaders must strive to be great bosses; the staff will be impressed if the boss is outstanding. The leadership's job is to create a safe, productive, and diverse workplace culture. It shouldn't be all job and no play, either. They are sympathetic leaders who have teamwork and make life simpler for others to have fun.
Interview Questions Examples:
Tell us about a moment when you took advantage of opportunities to help a teammate or colleague advance?
Think of a time when you went above and beyond to make your workplace a better or more effective place to work. What exactly did you do?
The approach to answering the question shows that you have particular skills by demonstrating them in your responses. You'll need to confirm that you've done the following:
Safety is essential to you. Individuals who are unlike you are valued. You identify and coach high-achieving employees. You make an effort to assist your coworkers in developing their skills. You make coaching and training workers a priority. Constructive feedback is something you do.
16. Success and Scale Bring Broad Responsibility. 
Amazon started in a garage, but that is no longer the case. They are huge, influential around the world. But even the successful ones have to make decisions carefully; they are also not devoid of the flaws. Even the unforeseen repercussions of their actions must be weighed carefully. Every day, they endeavor to improve themselves for the sake of their societies, the environment, and future generations. For customers, clients, colleagues, and the rest of the world, they must resolve to raise the bar, doing their best, and being more amazing every day.
Amazon Leadership Principles Interview Questions Examples:
Describe a time when you worked hard to make a difference in the lives of others. How did that affect things?
Describe a time when you left anything – big or too small – in good condition than you received it.
This is the new update in amazon's principle. You must demonstrate that you understand the societal implications and that you factor that into your decision-making processes.
So, guys, now we have seen amazon's principle. But how can you ace it? There is a method you should use that is the STAR method. While you are giving an interview, there are certain tricks and tips that you can use. The interviewer will be put off by rambling tales that leap across the place. They would like you to be precise and concise while also exhibiting a high level of awareness and idea clarity.
The STAR method is a strategy for addressing the questions in a concise yet thorough manner.
What is the STAR method?
The acronym STAR stands for:
S – Situation
T – Task
A – Action
R – Results
So, when the interviewer asks you a question about your goals or a time where you have to make sacrifices to get the long-term results. You can use the STAR method. 
The first step is the situation. You have to describe the problem, 
how did you determine you had to decide, and so on?
Explanation of the required tasks associated with the choice to make short-term compromises, the activities you took to complete these duties, and, lastly, the outcomes, the long-term advantages
The recruiter will learn a great deal of vital information if you employ this strategy. These amazon behavioral interview questions are frequently focused on previous circumstances that are complicated, nuanced or require additional information to comprehend fully. You won't have to think about omitting out anything and wasting the recruiter's time with a lengthy answer if you use the STAR approach.
Steps to Ace the interview
1. Put on your best outfit.
Whatever you dress to an interview creates a lasting impression – for better or for worse! Please ensure you're dressed neatly, conservatively, and simply. Avoid wearing see-through clothing, ripped jeans, sweatshirts, workout gear, sweatpants, and shoes. Please ensure that your clothes are fresh by neatly tying back long hair.
2.  Maintain a consistent schedule
If you're late for the interview, the recruiter will assume that you'll be late for work; thus, it's critical to be on schedule. So, you have to be ready, check up the location on Google Maps beforehand, and make a strategy for getting there. It would be best if you tried to arrive fifteen minutes early. Just to let you know, it's possible to be far too early! You might not want to be the one who comes 45 minutes early. The person conducting your interview has scheduled the time to interview you. You shouldn't make them feel rushed.
3. Know what you're going to be asked.
It would be best to be prepared to talk about yourself, your job experience, and your skills. Always mention your past jobs or voluntary work when describing your talents and expertise. Do you have any previous work experience? It's okay if you want to discuss your schoolwork or any other unofficial work. You may be asked to name a few flaws. To respond to this question, identify a slight weakness and describe how you are working to overcome it. You may tell them, for instance, that you aren't great at typing but that you constantly double-check your material for mistakes. If you're not questioned about your flaws, you don't have to say anything.
4. Maintain your composure and confidence.
Fake confidence if you don't have any. Handshake, smile, and maintain eye contact with the interviewer. The way you portray yourself demonstrates that you'll be at ease conversing with prospective coworkers and clients. Don't speak too quickly. 
5. Rehearse
 It would be best if you practiced beforehand, answering the interview questions and speaking about yourself. In this way, you will be at ease and feel confident. Assume the role of the employer and enlist the assistance of a friend or relative. It's excellent to practice, but let's not go overboard. Permit oneself to rest by diverting your attention away from the interview for some time.
In conclusion, all we have to say is that cracking the amazon interview process is not difficult as it seems to be. If you are well prepared, then you can ace the interview. One thing you have to ensure is that you should be well aware of all Amazon's principles. Our final piece of advice is to avoid attempting to manipulate the Amazon interview by telling them what you believe they would like to listen to. Don't makeup stories to meet the definition you're trying to convey. You'll miss out on a crucial chance to present yourself as you indeed are. What's needed is a deeper understanding of yourself first.
We hope that we have been of some assistance to you. Always remember that confidence is the key—all the best for your interview.
How To Ace The Amazon Leadership Principles And Values Interview?