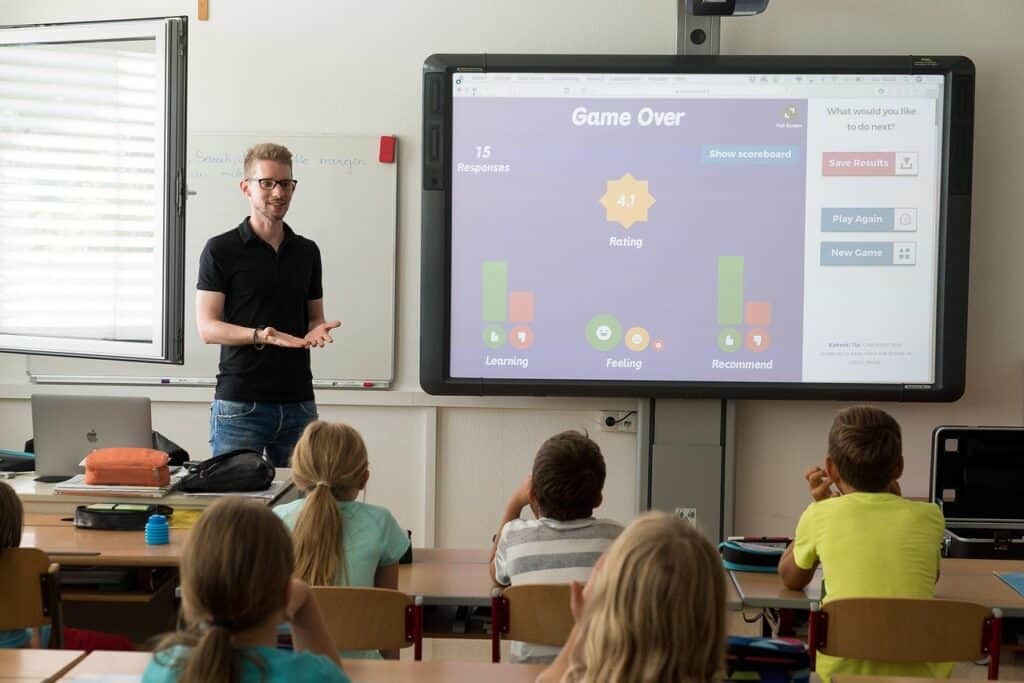 Education and Technology are the two fields evolving at a very fast pace today than any other time period in recent history. Both the aspects have become interdependent and have seen a drastic and considerable change over a period of time. The Indian Education system evolved from the Gurukuls in the ancient periods to Digital Classrooms in the current age. One can easily figure out the evolution in Education due to the technological advancements in the field. We will discuss how outschool is disrupting K-12 in this article here.
What are Outschool classes ?
With the technological upgrades, new methods have been introduced in the market which would facilitate the learnings and make it easier, convenient and interesting at the same time. Outschool is an online educational platform that facilitates interactive and interesting small-group online classes. It offers online video tutorials and classes on various subjects and courses ranging from core subjects such as Mathematics, Science, Social Studies, English to other subjects of interest like Arts, Coding & Tech, Health & Wellness, etc. One can easily find themselves a subject of their interests and preferences.
What are the Subjects Offered?
The various subjects that are being offered in the platform of Outschool are listed below:
ARTS:-Drawing, Photography, Dance, Theatre, Film, Sewing, all Art classes.
ENGLISH:-Literature, Grammar, Poetry, Creative and Essay Writing, Spelling, Book Club, etc.
MUSIC:-Guitar, Piano, Singing, Composers, Music Theory, etc. 
SOCIAL STUDIES:-Geography, American History, World History, Politics, Anthropology, Economics. 
CODING & TECH:-Coding, Animation, Internet Safety, Video Game Design, Robotics, Engineering, etc
HEALTH & WELLNESS:-Hygiene, Wellness, Emotions, Nutrition, Exercise, etc
MATH:-Algebra, Calculus, Probability, Numbers, Fractions, Statistics, etc.
SCIENCE & NATURE:- Chemistry, Biology, Zoology, Physics, Astronomy, Anatomy, Marine Biology, Psychology, etc
WORLD LANGUAGES:- Spanish, Italian. French, German, American Sign Language, Greek, Chinese, Latin, etc.
LIFE SKILLS:-Cooking, Financial Skills, Study Skills, Social Skills, Critical Thinking, etc
LEARNER FAVOURITES:- Dungeons And Dragons, Fortnite, Lego, Pokemon, Minecraft, Cats, Dogs, Unicorn, Adventure, etc
Hence, Outschools have certainly brought with it a completely new learning method, making education fun, online and interactive at the same time. Students can opt for their subjects accordingly and pursue those courses. 
What are the K-12 Classes?
The K12 classes refer to the term used for depicting the education that is being imparted in the primary to secondary phases of school life. It's an abbreviation used where K refers to the Kindergarten classes attended by kids of 5-6 years of age, and 12 refers to the twelfth class that students in their 17s and 18s attend. It includes in between the Primary, Secondary, High School and Pre-University Education in India.
Over the years, K12 Education has witnessed many technological advancements in the field, and as a result, education has become more interesting, interactive, and easier. Today, most private schools in India are very well equipped with Smart classes facilities, projectors, Internet Facilities, etc., which provide the students with an interesting and visual mode of learning. Students nowadays have all the facilities that one can imagine, making Education and learning a fun process. Be it a kindergarten kid or a 12th grader student, schools facilitate them with Smart classes with Internet access and video modules on every topic and concept, thus giving them a visualization approach to learning things. It promotes easier learning of the difficult concepts and thereby making a better option of learning. 
Are there Better Options of Learnings? 
Though the education system has seen many technological inclusiveness and advancements, people are still reluctant to give up the old teaching methods and learning methods. Many new platforms and institutions have emerged that can replace the teachings in the schools and colleges but still aren't quite prevalent. Concepts such as Massive Open Online Courses(MOOCs) are introduced and available on many websites such as Udemy, Coursera EDX, etc. Private Schooling is also introduced whereby students don't attend regular classes instead rely on the coaching. Still, certainly, these concepts aren't much prevalent as compared to the K12 Education system.
MOOCs are a great option for pursuing various courses on interesting subjects. It's quite interesting because the concepts and topics of the subjects are taught using online modules that contain graphics and videos and helps in providing a better and deep understanding of a given topic. But it has some disadvantages as well. It lacks interactive sessions, which makes it an overall bad option for learning. Interaction is very important in the teaching process as it ensures better connectivity between the two interfaces, i.e., the teachers and the students. MOOC courses also lack accreditation which makes it yet less relevant with the problem of low completion rates. All these demerits eventually questioned the credibility of the MOOC courses and hence doubting their efficacy. Though MOOCs are still beneficial for people to gain knowledge and insights about topics as an additional platform for learning things. But there is definitely a better option than MOOC introduced in the market, which somewhere resolves almost all the issues faced earlier with the MOOC courses. 
How Outschool is disrupting K-12 Education?
Covid Pandemic Effects on the Traditional K12 Classes
The concept of Outschool is becoming quite famous among the youngsters nowadays. Covid 19 pandemic has certainly revolutionized our lives, bringing in many changes in almost all aspects of our life. Be it Shopping, Interacting, consulting a Doctor, or even Education, everything has become Online. The implementation of complete lockdown had forced us to switch into the digital world, with almost every activity being carried out through online mediums. Education also witnessed a drastic change in the old teaching methods as the classes were engaged through online platforms such as Zoom calls, Microsoft Teams, etc. Not only this but many examinations were also conducted online through platforms like Mettl. 
Education has shifted completely to the online mediums during this pandemic situation, and hence Outschool emerges as a very suitable option for youngsters. Though it was introduced in 2015, it gained considerable popularity in this time of the Covid pandemic. Students have got enough time to introspect and to also think about their interests. As a result, many students have started exploring their interests through attending online classes. Outschool has played an important role in providing students with a platform to pursue their interests and passions. Outschool provides a wide range of subjects right from covering the core subjects to subjects, including curriculum activities. 
The Indian Education system is mostly about studying Science and Maths and becoming doctors and engineers. Students are running behind taking admissions in IITs and AIIMS. People are ignoring their fields of interest and passion. Covid 19 pandemic has certainly given everyone a chance to explore their interests. Outschool is a platform that encourages students to choose courses according to their preferences and interests. It provides various kinds of courses such as Music, Lifestyle, Health, and Wellness, etc., which are generally not covered in the syllabus of the K12 education system. Outschool is comparatively much more flexible than K12 education. 
Outschool is a platform that organizes online classes. Teachers have the discretion to plan the courses accordingly. Compared to K12 education, where the syllabus of the courses is mostly based on the guidelines of education boards such as CBSE OR ICSE, Outschool classes cover the syllabus, which the teachers themselves plan. The teachers plan the syllabus according to their understanding and keep the syllabus quite immersive and interesting at the same time. Students can master their courses by attending these online Outschool classes. Many creative methods are being used to teach the students. Architecture is being taught through Minecraft, Spanish through listening to the songs of Taylor Swift. 
K-12 being disrupted? 
Outschool classes have many advantages over traditional classes. Outschool classes are online classes, and hence it makes many things quite easy and convenient. It is a better option of education in many ways than K12 Education. It has become quite popular among the youngsters nowadays and has seen a considerably increased usage during the pandemic. Some of the merits of Outschool classes over K12 Classes are as follows:-
Outschool classes are online classes, and hence they don't really need huge investments in the infrastructure and other fixed assets. The only requirement to be a part of the Outschool classes is an internet connection in the house. It reduces the overall costs and other factors of production required. 
It's a good option for the teachers to think of a career at Outschool as they would have a better earning when compared to the K12 Classes. 
Teachers are free to plan their own course structure keeping in mind the deliverable and success criteria. They don't have to follow the restricted syllabus of the courses; instead can use their own creativity and experiences to teach their students.
Compared to the traditional K12 Classes, students here get a wider range of choices to make and the flexibility to learn things according to their preferences and choices. 
Students can experience more engaging learnings because Outschools have adopted a passion-based learning approach. The teachers here try to teach the concepts in a more interesting and relatable manner to find them more engaging.
Outschool is focused on learner-directed education, which means that the students can have an in-depth study on a subject of their interest. If they find any particular topic or subject difficult, they can join the Outschool classes of those subjects and understand the same.
Many retired teachers and professors can make use of this platform and get the best results. They can teach the students the subjects of their interests and, unlike the traditional K12 Classes, give them a wider and in-depth knowledge of the subject through their experiences in the field. 
The class size has been restricted to just 18 students in a class despite the growth of this platform worldwide. This would ensure that the quality of the classes is maintained and due attention is given to every student in the class. 
It is a better option than MOOC courses as MOOCs don't provide interaction classes. They provide the students with online video modules and materials to learn things. Outschool classes overcome this demerit and provide the students with interactive online sessions where students can directly interact with the teachers through zoom or other platforms.
The fees of joining a course are quite economical, with approximately costing an average of $18 for participating in a course. This makes Outschool classes affordable and economical when compared to the fees of other coaching institutes.
Hence, these are some of the advantages of Outschool classes over the Traditional K12 classes. All these advantages are somewhere disrupting the K12 Education prevalent currently. 
Careers in Outschool
The teachers have an excellent opportunity to work in Outschool because these classes have many advantages over the traditional K12 Classes. Outschool provides the retired teachers an opportunity to earn income even after their retirement. All they have to do is have an internet connection at their house, plan an interesting and informative course structure according to their preferences and interests and start teaching. Teachers can make a good living out of this opportunity as it is very convenient and feasible at the same time. Many teachers are turning Outschool as their full-time job.
Also, certain factors are based on which the fees of a particular course are decided, such as the expected class size, the experience of the teachers, and the amount of creativity, uniqueness, time, and effort a teacher puts into that particular course. All these factors somewhere encourage the teachers to give their best and hence attract the best talent. Teachers here are quite creative and work on delivering their best capabilities to be given salaries based on their performances. This ensures the quality of work at Outschool. 
The teachers can apply here by registering their names and sending detailed proposals about their subject/topics that they want to teach with reasons why they want them to be included in the course structure. They also need to submit a detailed plan of all the topics taught or discussed in a particular course. The course is then further reviewed by the company to determine whether the course is suitable, relevant, and valuable for their platform and either added or rejected as one of the courses in the Outschool.
Conclusion
It can be accessed at last that Education has witnessed certain major changes in the field. Education has come a long way seeing many transformations right from Gurukuls in the ancient periods, where knowledge of Vedas and Scriptures were being imparted at specific ashramas(the place where monks used to live and impart education) to the shishya(students) by their guru(teacher) to the current age where technological advancements have taken over the field of education as well. The introduction of the concept of Virtual classes has certainly brought many changes in the education system. It gradually became more digital as people started imparting education through digital modules, which seemed more interesting and easier for students to understand a concept they found difficult earlier. Students started relying on learning things outside regular classes at the school. Various substitutes such as coaching institutes, tuition classes were available in the marketplace. But now, every field has seen a digital transition which has made things much easier and more convenient at the same time.
Digital education brought a significant change in education, as students found it a better option to study through smart classes in the schools or online video tutorials on YouTube. Various new concepts such as MOOCs were also introduced, which had both advantages and disadvantages simultaneously. But now Covid 19 Pandemic has brought a huge change in how the classes were conducted before and how it is done now. Everyone was forced to adopt a new way of learning, i.e., Online classes. Various applications such as MS Teams, Webex, G Meet, or Zoom saw a huge increase in their usage. Even many exams were conducted in the online mode. 
This pandemic came out to be a turning point in the field of Education. Covid forced people to stay back at their homes for months, which led people to introspect and think about their lives and interests. Outschool became a major attraction for the youngsters. They got a platform to pursue various courses according to their interest and preferences and master themselves in particular fields. Outschool is gaining more and more popularity nowadays as it has many advantages over the Traditional K12 Classes and is disrupting them in many ways. Thus, we can conclude that concepts like Outschools will become the future of Education in the next few years.
Also read Vocational Training: Education and Training to Land a Trade Job
How Outschool is disrupting K-12 Education?