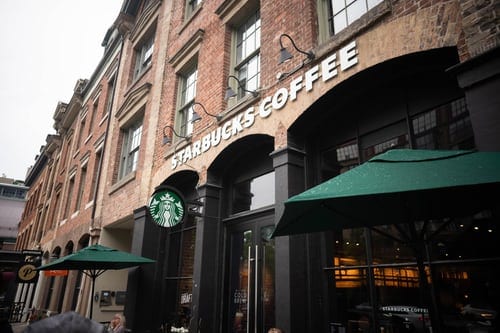 Think about the word "coffee" or "caffeine". What's that first thing that comes to your mind? 9 out of 10 times, it has to be Starbucks. It is the world's largest coffeehouse chain, and in the 21st century, Starbucks has become synonymous with coffee. It has become a part of this integral culture, which is very popular among the masses all around the country. Curious about orientation and working at Starbucks? Worry no more! This article has got you covered. Let's know How Long Is Orientation At Starbucks?
How Long Is Orientation At Starbucks?
At Starbucks, the orientation can last anywhere from 3 to 4 hours. You will be given the proper dress code, which includes the Starbucks apron. The cap and other apparel are optional. Then you will be provided with some I-9 or W-2 forms (depending on your state) which have to be filled up before proceeding. After all the paperwork, you will be shown multiple informative videos about Starbucks along with a tour of the store. You may also get to meet your team. Though it is not mandatory, making notes may help a ton. It is essential to clear all your doubts before your first day of work. Don't be afraid to ask questions.
Training After The Orientation
The orientation might be over for you, but it is followed immediately by training! Training is undoubtedly the most important part of any job. You'll be given various computer modules on the training along with a training booklet, which can also last anywhere from 3-5 hours. Initially, it might be tedious, but it is very essential, as it is unarguably the foundation of a job. You do get paid during your training period, which is great news to young workers who work part-time. 
Starbucks provides a basic training program, which varies depending on the post. The training process can last anywhere from 7 to 12 days, depending on the state and location of your store. You will become acquainted with a multitude of duties that you have to carry out daily. You'll be trained to excel in the following tasks.
How to make drinks, tasting coffee, sequencing beverages.
Responsibility of using the cash register.
Customer hospitality.
Supervisory skills.
Floor Supervision.
Ensuring the Starbucks experience.
What Are The Responsibilities Of The Baristas?
Baristas at Starbucks are handed multiple responsibilities daily while acting with honesty and integrity. They have to be welcoming along with connecting to every customer. Baristas are the backbone of every successful coffee house. Some of the main responsibilities of Baristas are mentioned below:
Using safety procedures to be in compliance with the law.
Providing excellent customer service and hospitality.
Providing training skills and information to new trainees.
Managing the inventory.
Being punctual and consistent.
Maintaining the set standards of the store.
Providing a clean store environment.
Preparing high-quality food and beverage.
Maintaining their cool and calm during some uncommon occurrence, boosting the morale of the other partners.
Having a "Customer first" mentality.
Conclusion
Orientation plays an essential part in understanding your job. You will get to know Starbucks well as a brand. At the same time, the management gets to know you as well. This also is a great opportunity that allows you to kindle new work relationships. Employees are more likely to remain in their organization after a good orientation. This process helps new employees get used to their new environment. 
Orientation ends up clearing all the doubts of the new hire and makes sure to clear all the confusion that you may have about the job. Every recruit gets an opportunity to work hands-on and acquire some initial experience. 
Frequently Asked Questions (F.A.Q)
Here are some of the most common questions asked regarding orientation and training at Starbucks.
Q. Is the Starbucks training paid?
Yes! You are paid, along with the tips that you receive from the patrons. You get paid bi-weekly or weekly, depending on your state.
Q.  What should I dress like?
A.  Business casual is ideal; avoid casual t-shirts. The Starbucks apron is a must. The other accessories given are optional. You also receive some coffee gear along with the clothes.
Q.  Do I get free drinks during breaks at Starbucks?
A.  Yes! The drinks are free during work breaks along with a 30% discount on food and beverages. Employees can also take home coffee beans or tea products for free!
Q. What are the other perks of being a Starbucks employee?
A. There are multiple perks, including health coverage, paid time off, paternal leave,        commuter benefit, and much more! 
Q. Is orientation and training a difficult process?
A.  No! But it may be slightly stressful for someone without enough prior experience in this field. But with the encouragement of fellow partners, you can easily feel comfortable without being afraid of making a mistake.
How Long Is Orientation At Starbucks?