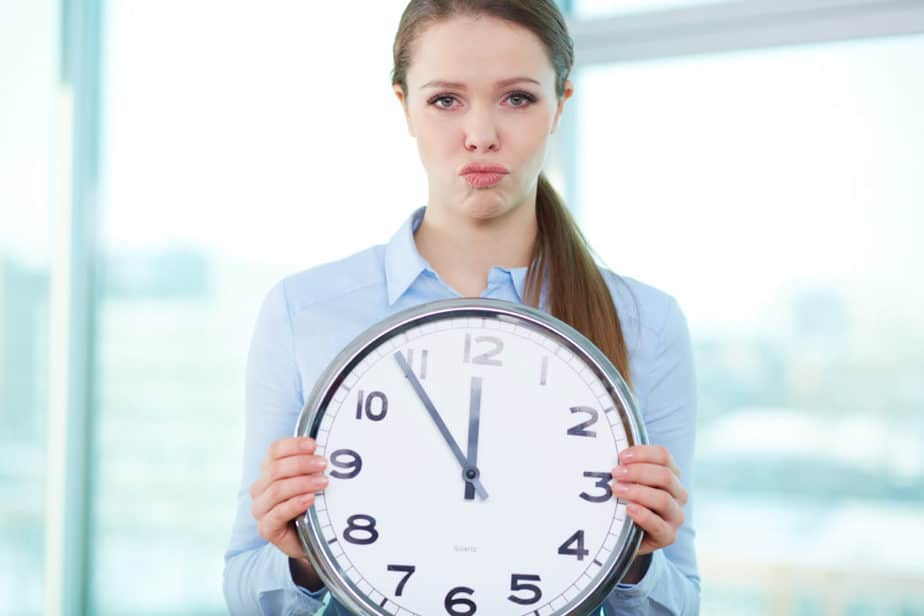 Introduction:
You spent hours researching, networking, and crafting a perfect application for the internship of your dreams. After a tiresome application process, all that remains..is to wait. But how long should you wait for a response? Do you follow up regarding your application and how do you do it? Lastly, how should you handle the waiting period? In this article, we will explain to you 'How long does it take to hear back from an internship application?' We will also go over appropriate behavior and etiquette to follow when waiting for a response. Keep scrolling to know more!
Internship applications can be stressful enough. But the waiting period only adds to this stress significantly. The uncertainty can be daunting but remember to have patience and be professional. There are certain important things to remember while waiting for a response. We will go over key points and understand appropriate behavior. Let us begin.
How do internship applications work?
Nowadays, most students can apply for internships online. A student has to first research the internships they qualify for and look for different opportunities. Further, they should get all the requirements ready and craft an impressive resume. Then they can file for applications in different organizations or companies. 
Some companies use online trackers or tools to handle the applications. The applicant can track application status through these tools. If any such option is not available, then applicants have to get in touch with the recruiting managers and follow up on their application. 
This is a convenient method that most applicants find easy to follow. Now, if you receive a response for your application within 2-3 days, you are good to go. Whatever the response, you can get some certainty and take further steps. However, this is not always the case. Some companies take longer to screen all applications and get back to the applicants with a definite response. So how long should one wait to hear back from the company?
Let us understand this further.
How long does it take to hear back from an internship application?
Most answers to this question would be varied and ambiguous. The hiring process is different from company to company. The time taken to hire an intern is affected by many reasons including the number of applications. Thus, there is no standard response to this question.
Usually, it takes about 10-15 days for companies to screen all the applications. This is the stage where most applications are ruled and the few best are shortlisted for an interview. If you didn't get called for an interview, your application status might get stuck at "under review." 
However, this 10-15 day timeline is not a standard one. Some companies take a month or even two to get back to the internship applicants. In this case, it is especially difficult to judge whether you are still being considered for the internship or not. Some students have mentioned incidents when they were contacted about their applications after many months.
This can be very stressful for applicants and the waiting period can feel exhausting. Different companies or organizations have different methods and thus there is no way of knowing a standard timeline.
But wait, wait..this doesn't mean you have to make do without an answer or any information. You can follow steps that will help you get some sort of clarity. 
Let us review some of these steps.
Follow up:
It is completely normal for applicants to follow up on their applications with a company or organization. This helps them plan appropriately for their future and understand whether they should wait or move towards another internship. 
Once it has been about 3 weeks with no response on an application, you can follow up with the company and try to get a definite response. 
This is a good procedure you can follow. Email the recruiting manager with a short and sweet message. Request them that you inform the status of your application and that you are still interested in the internship. This works as a reminder to freshen up their memory about your application. 
You can do this every 3-4 weeks until you get a response that needs no follow-up anymore. Make sure you don't follow up too much. This can come off as pushy and make a stale impression on the hiring team. 
You can also make calls to follow up after your application. However, some companies have a strict "no phone calls" policy. In this case, make sure not to break this policy and err on the side of caution. 
One needs to be careful while making follow-up emails or calls. If your actions displease the company, it can backfire on you and you could lose the internship. 
Lastly, it is also important to remain calm and maintain your composure. Do not panic or get overly impatient. You have to show professionalism during these times because all of your direct and indirect actions influence the recruiter's decision. One small mistake can cost you the internship.
Applying for other internships:
As an applicant, you should avoid betting all your cards on one internship. You should not wait in response for a single internship. Apply at several places and increase your chances of getting selected. Once you apply to a certain company or organization, apply to other places. Continue your search and don't let the response of one internship put you down.
Plan in advance:
Most students can only intern during summer break. They are too occupied with classes during the rest of the year to handle internships as well. But if a company takes 2-3 months to respond to an application, they would not be able to do this internship.
Thus, plan. As you know that the application process tends to take long, you can apply well before your summer break starts. Begin the year, researching and organizing your information. Then you can begin applying a few months before your summer break starts. This way you will have confirmed at least one internship in time for summer. 
Conclusion:
In summary, the recruiting process can take an indefinite number of days depending on the time, nature of the company, number of applications, etc. Thus, it is best to follow professional behavior and show endurance. Have faith when applying for internships. And once you finish an application, move on to the next one. Never stay too hung up on one internship that you pause your search. Keep these points in mind and you are sure to score an ideal internship!
How long does it take to hear back from an internship application?