Louise Vuitton is one of the biggest, renowned and celebrated brands in the world. They are famous for their luxury products like leather goods, sunglasses, dresses etc. they are one of the most premium brands on earth and their minimum price starts from around 1140$. They never compromise with their quality and the most wanted product is the bags with their legendary monogram print. But these all did not happen overnight. There is a long history behind it. Let us know more about the 'History of Louise Vuitton'.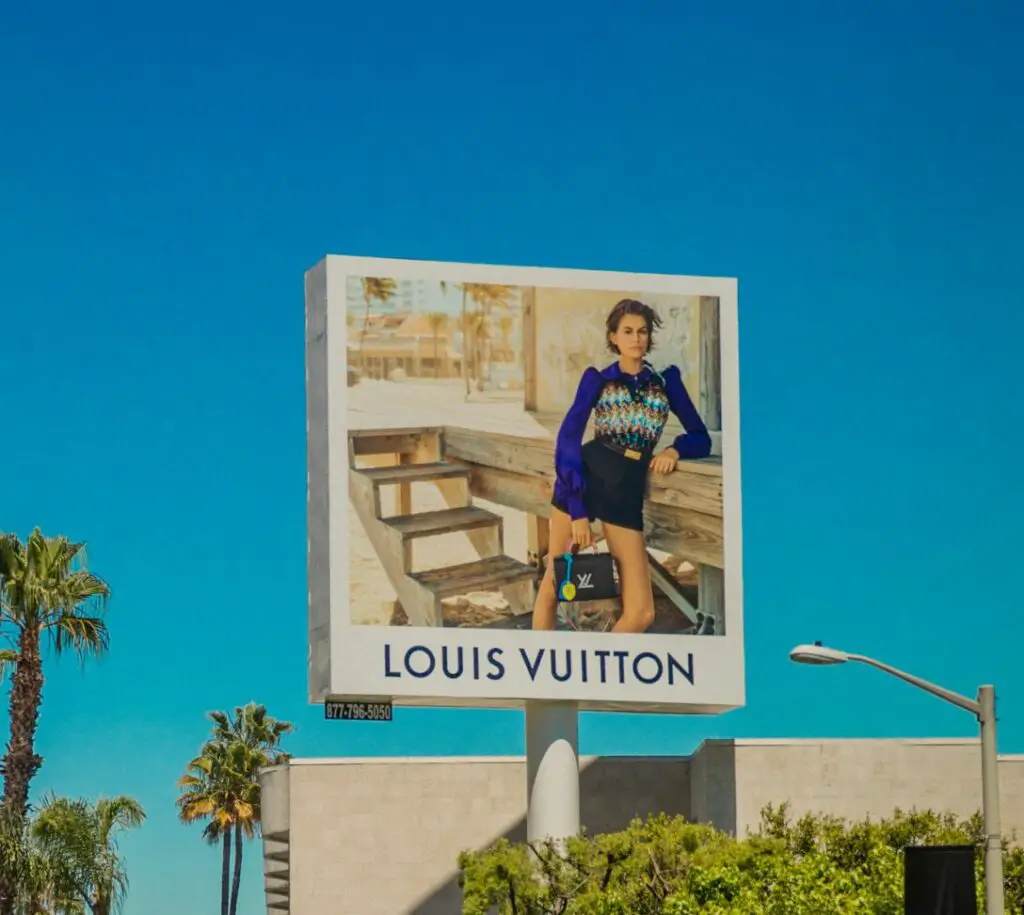 History of Louise Vuitton
In this article, I would focus on the history of the world-famous brand Louise Vuitton and will discuss how it was founded. Their fame was not achieved overnight but a long struggle. Even their first venture was not with so many products as we can see now. Let's have a look on their journey from the beginning in details. 
The beginning:
The French Fashion designer Louise Vuitton has decided to change the world's perspective about luggage bags or trunks when he was only sixteen. He decided to be a trunk-master at first which would change the life of his sons and grandsons and many more future generations. While Vuitton was in Paris, he discovered that peoples' luggage was handled vary roughly while travelling in public transports like horse drawn carriages, boats and trains. Vuitton's mind was stroke with the fact that how much damage can occur to the luggage if they were handled in this rough way. There he made his mind to make such strong trunks that would not get damaged or ruined by mishandling.
Vuitton first started to make custom designed boxes and then trunks according to his customers' requirements. Louise Vuitton has spent 17 years doing this costume designed trunks before he opened his own workshop near a place called Vendome.  Though personal and commercial success was earned by Vuitton and his family on 1859, Vuitton has started his workshop at the centre of Paris with jus 20 employees.  The number of employees were increased to 100 in 1900 and by 1914 it was increased to 225. 
Products and varieties:
Trunks that were invented by Louise Vuitton was innovative and unique with features like extremely light weight, unbreakable, durable and helped prevent water damage. Apart from this, Vuitton has focused on the lock system of the trunks and made it unique as well. His innovative and revolutionary travel trunk locks changed a normal trunk into a treasure box. In the 1900, people used to travel with flat trunks or flat wardrobes which attracted the eyes of robbers. Vuitton came forward to help them and he discovered a unique lock system with two spring buckles. This helped the travellers to protect their valuable goods in the trunk with a tight security. After so many years of successful evolution, Louise Vuitton and his son George managed to get the patent of this revolutionary system. They were so confident about the effectiveness of the lock that they have challenged Harry Houdini, one of the famous escape artists of America for escaping their lock system in a newspaper, openly. Though Houdini didn't accept the challenge but there is no question about the effectiveness of the lock till today and it is used till today.
Another signature product of this brand is their logo printed monogram. The company has changed the colour of the print to beige and brown design to make it unique and get the patent as soon as possible. The company has gained its first public recognition in 1867 in Universal Exhibition of Paris. After that the brand has participated in Chicago Trade Fair which helped in to gain new clients, national and international. This was ked by Louise Vuitton's son George who gave the company a new exposure to the world. After these successes, they started to travel into the big cities of the world to attract new customer and there also they got a huge success. 
In 1940s, Louise Vuitton started to work with leather products and started making purse, handbags and wallets. With increasing variety of products, their market goes upward as well. They kept opening new stores in new cities one by one. Several collaborations brought them more business. Their collaboration with American Club to create Louise Vuitton cup and collaboration with Moet and Hennessy brought them the peak of fame. 
Apart from that they opened a jewellery business line as well while collaborating with Marc Jacob. Eventually this brand started with making watches as well. Collaborating with various companies and celebrity figures enriched the brands name as well. This fame made them to open new store in Mexico, Singapore and China as well. 
Louise Vuitton today: 
Louise Vuitton is one of the leading fashion luxury brand today which is used and promoted by many celebrities and common people as well. Their assured quality product attracts many eyes till today. But there is some changes in the business as well. After Marc Jacobs left, three new creative directors were appointed; Nicolas Ghesquière took over women's collections, Kim Jones dealt with menswear, and Darren Spaziani ran the luxury leather goods collection. There recent collection includes the legendary monogram logo print handbags, wallet, jewellery, watches sunglasses and many more. The prestige and quality  are still the same till date. 
Though there are many cheap copies of Louise Vuitton products are available online about which there is a disclaimer in the official Louise Vuitton site. They make people aware by saying that many such Louise Vuitton product may available online in a cheap rate but this is up to public if they believe in the trap or not. They clearly declare that the Louise Vuitton products are available only on store and their official websites. Other products, which are available in a cheap rate, may come in a cheap quality as well. It is not there look out as people who want an original product should collect it from genuine place only. 
Conclusion:
Louise Vuitton did not earn its fame in one day, rather it is a journey of a long struggle, many risky steps, hard work of thousand people and most importantly business strategies of the Vuitton family. This journey teaches us a long-term business success and the keys behind that success as well. Louise Vuitton has ruled the fashion world in the last few decade and if everything goes the same, we can see Loise Vuitton as one of the leading fashion brand after 50 years as well.
History of Louise Vuitton