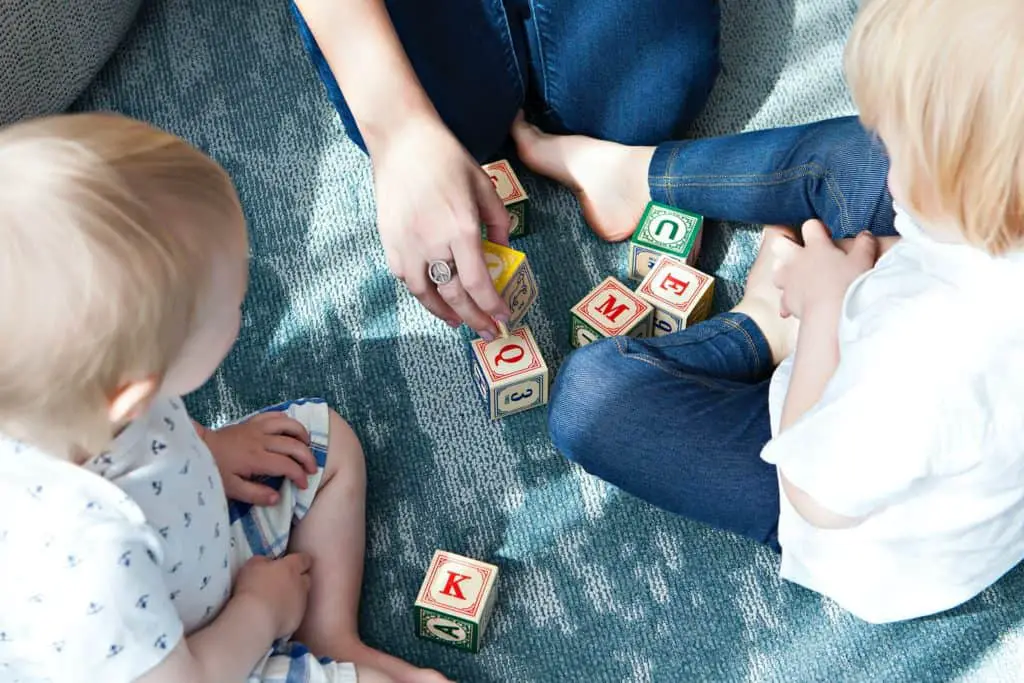 If the nanny who used to take care of the children in your house or your care organization is leaving and has asked you for a job description letter, aka experience certificate, then you've come to the right place. You probably might not know how to properly write an experience certificate letter for nanny, which is why we've drawn up this sample.
Sample Experience Certificate Letter for Nanny
A typical experience certificate from an employer is virtually proof of a former employee's experience in a particular line of work used by the employee while looking for a job in the future. It consists of a fairly detailed description of the person's job and their position, followed by a list of responsibilities they fulfilled, followed by a declaration of satisfaction with the quality of work they delivered. Normally, a job description letter for a nanny is written by a person working in a supervisory position at a daycare center or a kindergarten school. Still, it can also be provided by an individual for whom a nanny has worked in a domestic capacity. The following is a sample format for an experience certificate for a nanny listing some of the broad duties a nanny is expected to carry out. Keep in mind that this is a sample, so the actual contents of your letter may vary. Let's check it out:
To,
Name of the person:______
Address:_______
Date:_______
To whom it may concern:
This is to certify that …[Title of employee] … [Name of employee]  was working at …[Name of organization] as "nanny" from …[Date of joining] to [Date of leaving, or last working date].
During this period, their services were found to be satisfactory and they carried out their job duties as required by our organization.
The following were the responsibilities that they fulfilled while working with us during the said time period:
Helping in the preparation of nutritionally balanced meals and snacks for children.
Teaching children safe behavior matters, such as seeking assistance from adults while crossing the street or avoiding contact with strangers.
Observing the behavior displayed by children for irregularities and checking up on their health regularly, including taking their temperature, taking them to the doctor if needed, and administering medication as directed by a competent medical professional.
Organizing and conducting recreational activities for the appropriate children for their age, such as games, sports, arts, crafts, and playdates.
Modeling appropriate social conduct and encouraging wholesome values in children, such as concern for others, to cultivate healthy interpersonal relationships and communication skills among children.
Meeting with parents regularly and discussing the holistic development of the children.
Working with parents to develop and implement need-based discipline programs to promote desirable behavior on the part of the child.
Supervising children in their homework and assisting wherever required.
Assigning appropriate chores to children and praising them on displaying targeted behaviors encourages the development of good ethics such as self-control, self-confidence, and individual responsibility.
Performing housekeeping and cleaning duties related to childcare.
Instructing and assisting children in developing healthy personal habits, such as proper table manners, a regular sleep schedule, and cleanliness.
Monitoring children as they take a nap.
Maintaining proper records of schedules followed by the children for meals and naps and the payment of bills.
Removing environmental hazards and developing appropriate boundaries to maintain a safe atmosphere for children.
Performing necessary first aid or CPR if required.
We wish them all the best in their future efforts. Please feel free to contact us in case you need to verify anything.
…[Name of employer]
…[Position of employer]
…[Sign/stamp of organization]
…[Contact information for the organization]
Conclusion
This is the document your former employee will depend on to get a job in the future, so you need to be careful while drawing it up. We recommend talking to some of their co-workers and immediate supervisors to get a good idea of what they were like as an employee so that you can be as accurate as possible while listing their duties performed. Also, the organization your ex-employee applies to in the future will be depending on this document as proof of their competence and experience, so you need to ensure that this is doubly accurate.
Frequently Asked Questions
Do I need to include my organization's contact information in the experience certificate?
The organization your former employee, applies to might want to verify the claims listed in the letter. So it must contain some way in which they will be able to contact your organization.
Is this letter necessary for every nanny?
A job description letter is essentially a certificate of experience. People applying to senior positions need to show that they have the requisite experience, usually for them. 
Also read The Importance of Job Descriptions
Sample Experience Certificate Letter for Nanny 2021