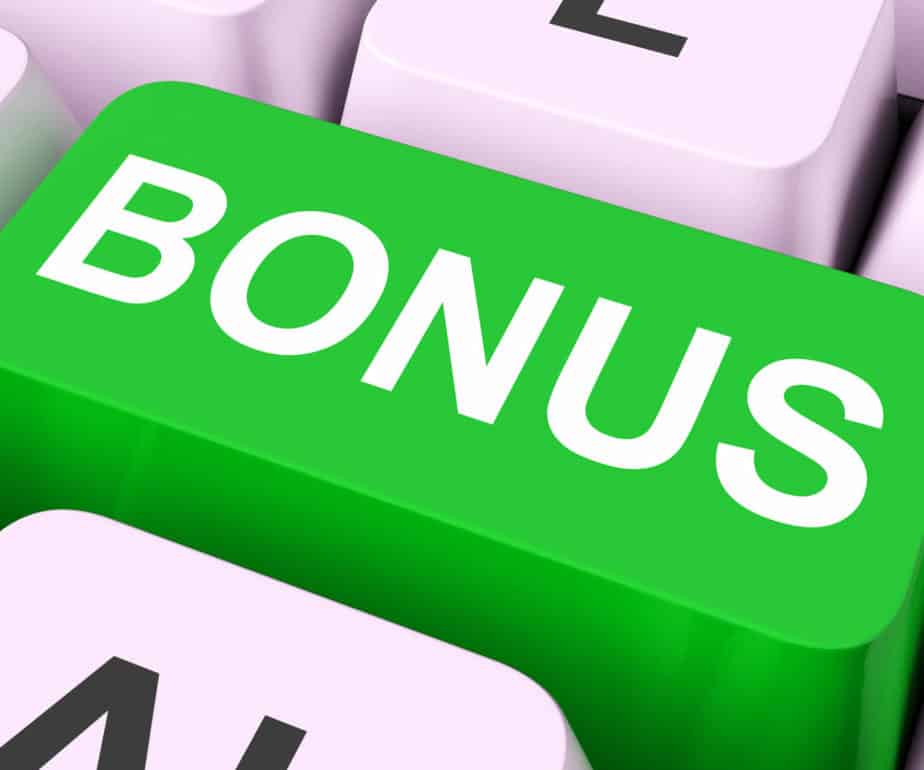 Going through an interview process can be daunting for the company. It needs to look for a perfect candidate and screen through thousands of profiles that fit the criteria of the right candidate. You could be one of the companies' choices, they would want to hire you explicitly for your knowledge and for the contributions that you could make to your company. If they offer you a job, with acceptable pay,  will you just accept the job or negotiate to grab further benefits. Read more Executive Signing Bonus.
Executive levels and higher-level managers are often provided with signing bonuses that are worth $10,000 to $50,000 depending on the seniority of the position and the needs of the company. Today not only executives but even normal employees are also offered signing bonuses to sign with the company. 
Before you get ready to sign a contract with any company, try your luck with negotiation. A company will never think twice to agree to your terms if you are a candidate that could improve their business and can offer them the goals they have been looking for. 
Want to know more about executive signing bonuses? Stay tuned and understand the different aspects of negotiations and why they are provided to you. 
What is a signing bonus?
A signing bonus is an extra remuneration that an employee gets paid with once they sign or accept the job offer from the company. Signing bonuses are often introduced to an employee to retain them for a certain period. This also allows companies to attract potential candidates and convince them how they could benefit from the offer. 
A signing bonus is not included in the individual's salary. It is considered as additional benefits that are paid to the employee as per the negotiations done over the bonus. A signing bonus can have multiple forms like:
 A single payment is paid after the completion of a certain period.
Multiple payments during the service period.
The signing bonus ranges from company to company and also the seniority of the job. Apart from that, the employee needs to sign a contract that clearly states the bonus they would receive during acceptance of the job offer. 
According to surveys over some time have proven that companies have highly benefited from the bonus programs. Today more than 76% of people are engaged with companies because they were offered an initial bonus amount. 
Why does the organization put forward a signing bonus?
A signing bonus can be put forward to an employee for various reasons. A few are listed below.
Making the salary attractive.
Companies often offer a signing bonus to a person if they want to stay within the salary budget of the company and get a top candidate to work for them. Offering a candidate one time, a huge amount of money can entice their attention. Candidates will accept the offer with the remuneration even if it is lesser than their expectations. 
Compensation for relocation.
Companies like candidates from several places across the globe. Hiring people from multiple places can improve diversity, as well as, bring a different prospect to the company. Yet, here the company can face a challenge if candidates are unsure about relocation. People often hesitate to move from one place to another and start anew in a different location. A great signing bonus can assure the candidate of a sum of money that they could save or use as a station for the relocation.
Getting hold of top talent.
There are hundreds of companies out there that are fighting to hire a top candidate. Young professionals and fresh graduates are highly in demand. These candidates fulfill the requirements of the job and promise great fortune to the company. A signing bonus can be an easy trap to hold the candidates. 
Compensate for lost benefits.
If an existing candidate looks for a different job, the signing bonus can be used as compensation for their lost benefits and income. 
Filling specialized positions.
Filling a specialized position in a company can be very challenging. This could be more challenging if the right candidate is not looking for any job. A signing bonus attracts these passive candidates and gives them a prospect of a new job that can pay them well. 
Executives of different companies are often offered a higher signing bonus to entice them and improve the chances of them accepting the companies offer. 
Asking for a signing bonus?
What if the company does not offer you a signing bonus? A company or small business often does not consider the prospect or the importance of signing a bonus. This can gradually decline their budgeting and can not be the best option for them. But do not worry, even though they do not offer you a certain bonus they won't deny it if you negotiate. 
A small business or any company can offer a minimum salary, initially try to negotiate with the salary. If the salary is lower than your expectations try to take them on par with the salary you have been expecting. If the company is reluctant to leverage the salary, ask for a signing bonus. 
Signing bonuses can be a better option for any company, as they need to be paid to a candidate on a one-time basis. You can also ask them to set limits or clauses that will allow you to improve your credibility as well as receive an offer. If a company understands how you would work for a certain period and offer them benefits through your work, they would not hesitate to pay up at the end. 
A signing bonus could thus compensate for the salary you were accepting and also offer the company benefits. This can be a two-way beneficial contract. 
Put up a bargain against signing bonus and salary.
Now, what if the company offers you a signing bonus, but you are expecting more? You could sometimes be caught up in a situation where the salary, as well as the signing bonus, do not entice you enough to take the job. Try putting a bargain between the two criteria and you may receive what you desire. Understand this the figures company provides you with are always negotiable and can be debated upon according to your skills.
If a company offers you a signing bonus of $10,000 and your payment is $ 5000, ask the company to give you $7000 as the signing bonus and add the $3000 to your annual pay. By applying simple math you will understand that with a remuneration of $5000, your yearly pay would be $ $60,000, if you add the bonus to your annual salary it becomes $63,000. 
Now, when you receive your paycheck monthly the salary turns out to be $5,250. You receive an extra $250 per month. This adds up to benefit as you're ever additional $3000 for every year you work rather than just one-time benefit. 
Think for better options that could benefit you in the long run. A company can compensate you shortly, but make sure to negotiate your skills and bring out the best for you in any work environment.
When does a company pay the signing bonus?
Companies sign different conditions to pay a candidate with a signing bonus. The most common one s being:
Paying the full amount once the candidate signs the offer letter.
Along with the first paycheck.
Distributing the pay in several paychecks over a duration, if the amount is significant.
Paying the bonus after designed months or years as per signed by the contract. 
A point to remember here is companies offer signing bonuses so that they could benefit from your talent. So, getting the signing bonus can have a certain clause associated with them that you would need to fulfill before getting the benefits. 
Some common clauses encountered during the signing process are:
A candidate needs to complete a certain period with the company. It can be 1 or 2 years depending on the company. If a candidate quits the job before the dedicated time he/she would not be entitled to receive the bonus. The company in this case also holds the power to deduct the sum of money from your paychecks.
A candidate would be required to achieve certain goals during their serving period. These goals or milestones are already ruled by the company in the offer letter.
if you are unaware of the clause that binds you to the signing bonus make sure to ask your recruiting manager or HR for the details. 
Conclusion:
Companies often associate signing bonuses with various job offers to attract candidates. They usually offer a bonus that helps them to retain an individual in the company and ensure that they do not lose a candidate due to any reasons. The signing bonuses are usually high for top-level executives and can make for about 25% to 50% of their annual salary. 
Be sure to know that the figures are negotiable, and the company will often agree to your terms if you are a candidate that can bring value to them. Read the clause and benefits carefully before signing a contract. Also, make sure you do not break the contract. Leaving a contract midway makes you the bearer of the sum, and you would be required to give the signing bonus as compensation to the company.