If you're a business owner, you've probably heard of both Dropbox and Box. You're probably aware of their cloud-based storage services and how their features can benefit your business. At some point, you must have also had a hard time weighing both companies and comparing them so you can decide on which of them offers the package that serves you best. Let us know 'Dropbox Vs Box'.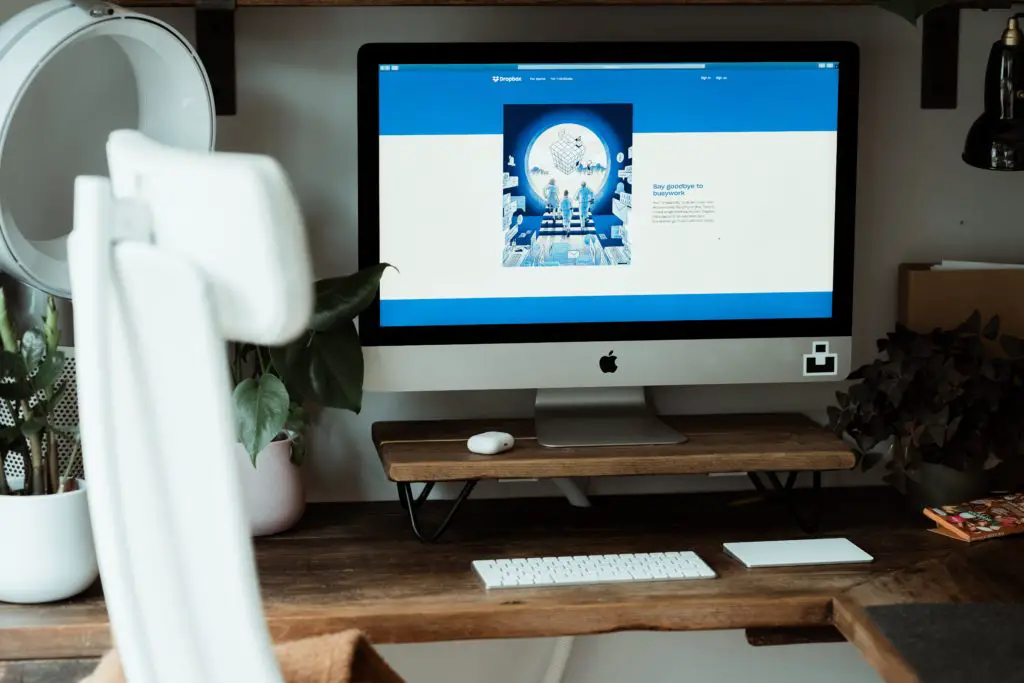 Dropbox Vs Box
In our opinion, Dropbox is the better choice for businesses. This is because:
Dropbox is simple and more user-friendly.
Dropbox has a better mobile app.
Dropbox integrates with more apps and services.
Dropbox is cheaper than Box.
What Is Dropbox?
Dropbox, established by duo Drew Houston and Arash Ferdowsi in 2007, both MIT students, is a file-hosting and sharing, cloud-based service company. What does that mean? Simply put, as long as you're connected to the internet, you can access your files from any location on earth. Dropbox also makes it easy to share files with others, whether they're in your office or on the other side of the globe. Plus, Dropbox for Business comes with additional features, like user management and administrative controls, to help you stay organized and productive.
What Is Box?
Box, established by yet another duo, Dylan Smith and Aaron Levie in 2005, is a public cloud-based service company. What does that mean? Simply put, you can store files and folders on the cloud and access them from any location in the world. Sounds similar to Dropbox services right? It is. Box also offers online file editing, sharing, collaboration, and a host of other business tools suite. 
While Box is a popular choice for businesses, Dropbox is a better option. Here's why:
Dropbox is more user-friendly. The interface is simple and easy to navigate, making it perfect for businesses who want to store and share files securely.
Dropbox offers more features than Box. In addition, to file sharing and collaboration, Dropbox also offers backup and restore, password protection, and remote wipe features.
Dropbox is more affordable than Box. Businesses can get started with Dropbox for as little as $5 per month.
Dropbox vs Box: The Features
In terms of features, Dropbox is the clear winner. While Box offers a few more features, most of them are either not essential or superfluous. For example, one of Box's more touted features is its ability to share files with external users. However, Dropbox offers the same feature and more, you can even share folders with other Dropbox users without having to give them your login information. In addition, Dropbox offers a better user interface and is much easier to use. It also has several integrations that make it a more well-rounded choice for businesses, such as integration with Google Drive and Microsoft Office.
Dropbox vs Box: The Security
While both Dropbox and Box are great for businesses, Dropbox is the better choice for several reasons. The first reason is security. Dropbox is more secure than Box and has a better track record when it comes to protecting user data.
Dropbox also offers a host of other features unavailable on Box like :
sharing files and folders with others without having to send them an email attachment
tracking who has opened your files and when
commenting on files and folders
creating custom links to share files without having to send people an email attachment
Dropbox vs Box: The Pricing
When it comes to pricing, Dropbox is the clear winner. With a free plan that gives you 2GB of storage and a paid plan that starts at $9.99/month for 1TB of storage, Dropbox is much more affordable than Box. Box's pricing starts at $15/month for 10GB of storage and goes up to $35/month for 100GB of storage. This makes Dropbox the more affordable option for businesses that are looking for a cloud storage solution. Dropbox also offers a host of features that are unavailable on Box like the ability to access files and documents from any device, anywhere on earth, and to share them with other people, made possible through automatic device synchronization. 
Which option is better?
Answering this depends on your needs as a business and what you're looking for in a cloud-based storage and collaboration service. Listed below are some main differences between the two companies:
Dropbox is more user-friendly and easier to learn, affordable, making it a good choice for small businesses and start-ups that have employees who are not as tech-savvy. 
The box is better for businesses that need more storage space and wants more control over their files and permissions. It's also better for companies that need to collaborate with multiple people, as it offers more features for team collaboration.
Conclusion
Dropbox offers more cloud-based storage features and is more affordable and user-friendly compared to Box, making it the best choice for businesses. Its user-friendly interface makes it easy for employees to collaborate, and it integrates with a variety of software programs.
Dropbox Vs Box – Know More