Released on September 11, 2008, Dropbox is primarily a cloud storage service operated by the American company Dropbox Inc. It offers its customers to sync data and large files between their cloud and personal devices. It also offers services to share large files through cloud storage between two users, as well as back up for both documents and audio-visual files. With its headquarters in San Francisco, California, Dropbox boasts around 2,548 employees to date. It uses programming languages including Python, Go, Coffee Script, and Rust. It also offers free file recovery for 30 days for its free users and up to 180days for paid and subscribed users. Dropbox users can use its services for free till 2GB; the company offers plans and subscriptions to extend storage to up to 3TB.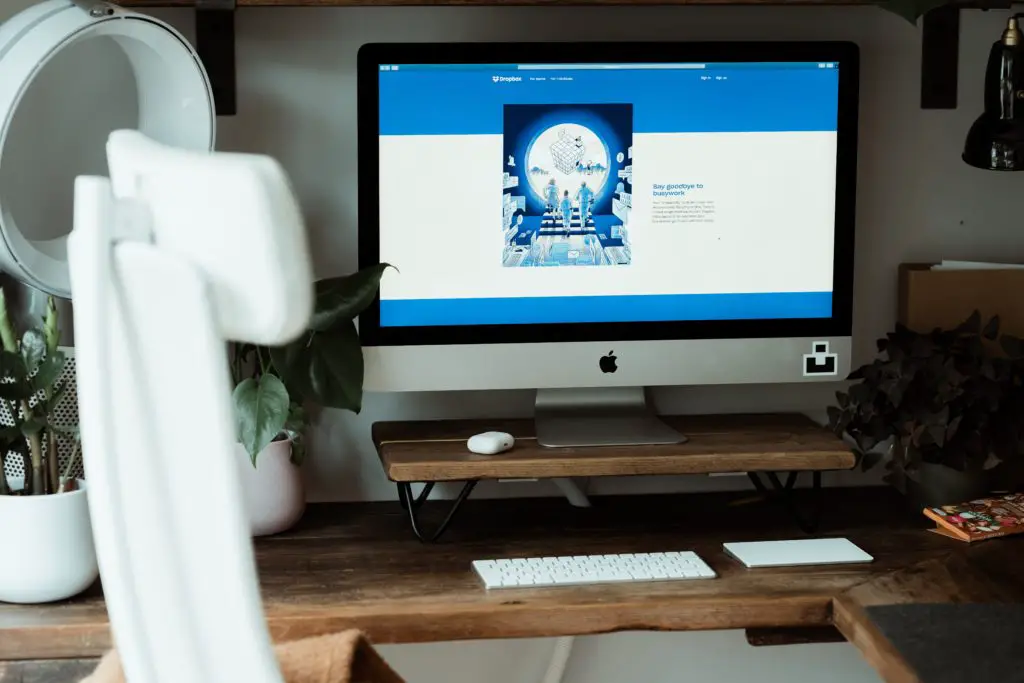 The plans Dropbox offers are:
·       For Free Plans- per user, 2GB free for storage and file transfers.
·       Plus Plan- more room for file storage and transfer between devices and users; 2000 GB of encrypted cloud storage. Costs $9.99 per month.
·       Family Plan- for 6 users, 2000GB encrypted cloud storage, connects individual accounts in one 'room'. Costs $16.99 per month.
·       Professional Plan- adds more offers and services inclusively for individuals, per person plan. Can add legally binding signatures on documents; costs $24.99 per month.
Though there are other alternatives to Dropbox that offer the same services like Google Drive, Box, Microsoft OneDrive, and Sync, Dropbox has managed to hold its place in the market and is still popular in the market today.
 The Mission Statement-
Dropbox, as their website says, wants to encourage a more organized and focused way of working among people who can work in sync with their teams. Co-founded by Drew Houston who is also the current CEO of the company, Dropbox's mission statement is "to design a more enlightened way of working"; mainly focusing on enhancing the workspace and increase individual productivity levels. The company's mission is therefore, to make the individual, as well as the collective workspace more efficient and user-friendly, thus increasing productivity levels in the process. The company's employees work hard to bring ease into the workspace and allow users to have a more organised and disciplined style of working, thus the "more enlightened way of working". Most of its success can be attributed to the company's use of corporate statements for guiding operations. 
 The Vision Statement-
Dropbox's vision statement is "to provide transformative services that transform the way people work". A vision statement is about the direction of the growth of a business, while a mission statement is concerned with the technicalities of promoting the growth process. Dropbox's vision statement is all about being a company that helps its clients work without distractions and in a more simpler work environment, a company on which its clients can depend on. The mission statement of this company focuses on giving more importance to efficient designs that help make the work for both the individuals and teams, more efficient and smoother. Dropbox values accountability to make sure that it lives up to this mission statement.
To make the work environment as productive as possible, and to ensure optimal output, It offers several services and products to its clients. Striving to be as customer-centric as possible, It has introduced various services and products to cater to the needs of all of its customers and clients. The paid subscription packages Dropbox offers range from plus, to professional, business, and enterprise. These plans mostly differ in the amount of storage offered, and the seamless transfer and sharing of large files from one device to another or from one cloud to another. Dropbox strives to consistently offer cloud storage facilities and transferring of files with proper adherence to any security issue that may arise and prioritizes client privacy over anything else.
 Values Dropbox Takes Pride In-
The core values celebrated and maintained at Dropbox includes:
·       Accountability
·       Flexibility
·       Security
·       Trust
Dropbox enforces these values and tries to strive by them to ensure that it holds its reputation as a customer-friendly, dependable service provider. Dropbox takes accountability very seriously and works relentlessly to fix any bugs or other errors that may pop up in their system, and acknowledges customer recommendations and complaints, and strives hard to fix them right away. Taking into account the different companies and enterprises that use Dropbox on a professional and commercial business level, high-security information is transferred using this service every day; Dropbox makes sure to keep their security issues in check and is always on the lookout for any suspicious behavior; an efficient team of employees at Dropbox work to report any security breaches. Keeping their security top notch is essential for Dropbox, as it boasts several high-profile individual clients and businesses.
Thus, Dropbox takes pride in its customer-centric ventures, prioritizes accountability and security for all of its users, and strives to make the work life of its clients more efficient. It tries to incorporate the above-mentioned values of accountability, security, flexibility, and trust to create a more productive work environment with lesser distractions, to ensure optimal output for both individual and business satisfaction.
 Frequently Asked Questions-
Is Dropbox User-Friendly?
Dropbox, being one of the oldest cloud storage services out there, strives every day to be as customer-centric and user-friendly as possible. With different kinds of products, services, and benefits for both the free and paid subscription clients, Dropbox is true, user-friendly, and easy to operate.
Is Dropbox free?
Dropbox offers both free services as well as paid services to its individual clients and business. The free account allows file sharing and cloud storage till up to 2GB per account, while the paid plans range from premium to professional and business plans, which offer up to 3TB of cloud storage space and file transfer between devices. The paid plans come with a 14-day free trial for its users.
Is Dropbox Secure?
Dropbox uses 256-bit AES encryption to maintain the security levels in its server. Being commonly used by high profile clients and big business houses, Dropbox is relatively quick in fixing any bugs and reporting security breaches.
What is the disadvantage of Dropbox?
Dropbox lacks at the fact that it fails to provide the latest technology for searches in their account. The absence of metadata search functionality sometimes can lead to disorganization in the files uploaded section.  
Dropbox Mission Statement, Vision & Values Analysis