Introduction
Are you finding it challenging to come up with a data entry operator experience certificate? Or you've never heard of it nor know what it looks like? Then this piece is for you. We will walk you through the nitty gritty of the certificate and give you a sample for a better pictorial representation. Let us know 'Data Entry Operator Experience Certificate Sample'.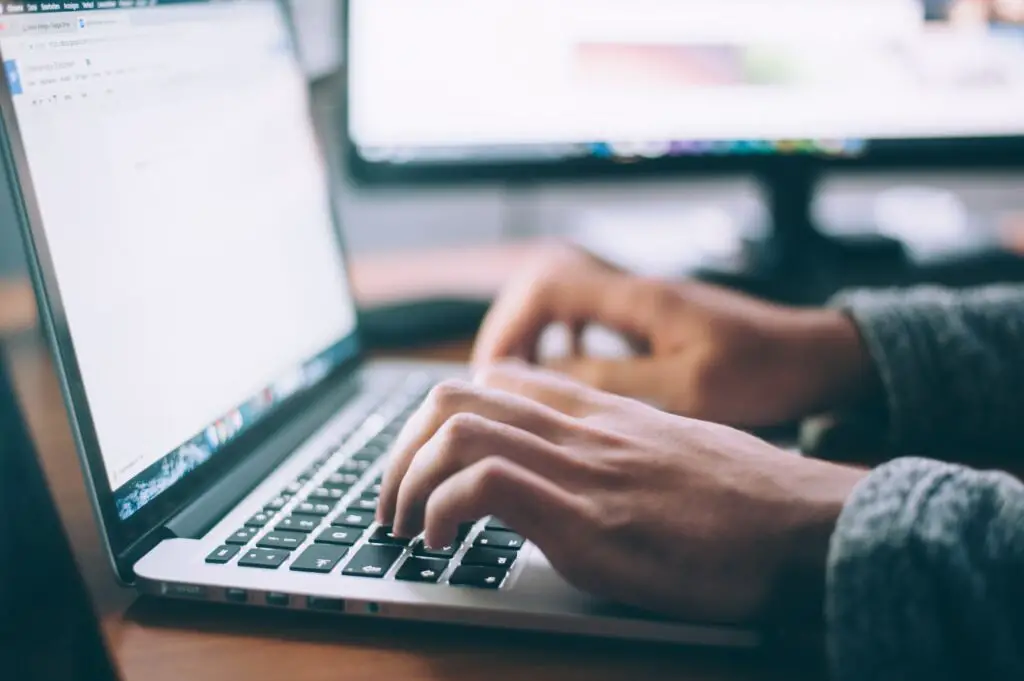 Data Entry Operator Experience Certificate Sample
A data entry operator experience certificate is evidence and testimony that one has worked effectively in the data entry field. The certificate contains
The company's name where the operator worked
Salutation
Written comments by the company showing effectiveness and competence
Timeframe of work
Signature
Data Entry Operator- Who Is He And What Does He Do?
Before diving into this, can we take a refresher course on data entry? Not to worry, it's just a reminder. Data entry does not exist without a computer and a database. So data entry involves inputting, managing, and updating data(information) on a database using a computer.
So, the data entry operator is that man or woman sitting on the computer and inputting data. Although data entry is summarized into the input and management of data, there is more to it.
Inputting Information
Of course, the experts are required to input information as it is their responsibility. The operator handles several forms of data. With the current global mode of operation, data entry operators shift from manual entries to digital entries. As a result, they work on computers and digital databases.
Sort and Organize Data
As a data entry operator, you take a step further from inputting to sorting and organizing inputted data. This involves proper data arrangement in sync with diverse parameters.
Data Validity and Correctness 
Incorrect or invalid data spells trouble as it can result in misconceptions, loss of deals, etc.So they ensure correctness.
Data Security
A data entry operator can be referred to as a conservator of company information because he has access to almost every data. However, he is committed to keeping data safe and private. 
Document Reports and Progress Status
They oversee every data- how it is used, its progress, and its result. So from the table of the data entry operator, it's possible to have a quick view of the whole thing.
We have listed the typical responsibilities of the data entry operator. However, the responsibilities may come in different based on the needs of the organization.
Data Entry Operator Experience Certificate- What Does It Mean?
Let's have this analogy- a person that's job hunting, hence applying for a job, will need documents such as a resume. In like manner, the data entry personnel must show some documents when seeking a job. One of these documents is the data entry operator experience certificate.
So the data entry experience certificate is a document that shows or stands as proof of your experience in data entry. Several organizations or recruiters request for this certificate when hiring a data entry operator. It's safe to say that it's unique to the data entry space.
What are the Elements of a Data Entry Operator Experience Certificate?
For you to successfully come up with a data entry operator experience certificate, you'll have to have its elements at your fingertips. These elements create the layout of the certificate, guide you, and serve as a template. So all you need to do is to fill in.
Letterhead
The name of the issuing organization must come first at the top of the certificate. You'll find the organization's logo, then the address and contacts come below.
Reference Number and Date
The reference number is one of the elements that makes the certificate authentic and professional. It is an identifier for the certificate and can be used to track and validate if the organization issued the certificate.
Salutation
It's professional and a norm to greet whoever will receive or assess the certificate. So the usual salutation line is ' To Whom It May Concern.' 
The Body
The body of the certificate is much like a short essay. The employee's name will be stated; then, the remaining part will be about the role played by the employee(data entry operator), duration of service, achievements, and contributions. 
Organization's Seal and Signature
The organization must have given someone the authority to write and issue the certificate. Hence the certificate should carry the appropriate signature and seal. 
Data Entry Operator Experience Certificate Sample
Since we have discussed the elements in the previous section, let's put them into play as a sample.
        Gregory Falon Enterprise
Ref………………                                                     Date………                                                                                                  
To Whom It May Concern
We certify that Miss Felicia Dinero has worked effectively with Gregory Falon Enterprise as a Data Entry Operator. She worked between January 2003 to October 2005 and offered remarkable results and value.
We are pleased with her service and rate them as outstanding. Hence we declare her apt to work on any level as a Data Entry Operator.
Regards
Signature
Clement Visels
Gregory Falon Enterprise
From the sample, you will see all the elements coming to play. 
Why Is The Data Entry Operator Experience Certificate A Crucial Requirement?
The need for this certificate has a core which is to give the job to the best-fit candidate. To know the best-fit is an uphill task, as many false claims are prevalent. For this reason, the certificate has become a normal practice in this sector. 
Conclusion
This certificate  is a crucial requirement usually issued by an organization where the operator has worked. It attracts benefits to hiring organizations and candidates. 
Frequently Asked Questions
Which Sectors Needs A Data Entry Operator?
A data entry operator can fit into every industry provided they use data or information. So they are required in the Medical field, Energy sector, Transportation, Finance, etc.
What are the Qualities of A Data Entry Operator?
A competent data entry operator must have the following 
Good concentration levels
Fast and accurate typing skills
Good computer literacy
Topnotch writing skills
Can A Data Entry Operator Work Remotely?
Yes. Data entry is a job that can be done both onsite and remotely. 
Data Entry Operator Experience Certificate Sample – Know More