It is amazing to know that many people will remember you by your good deeds rather than your fashion or looks. The same goes out for the different brands out there. The customer will not remember the brand's most prized products, packaging, or the ambiance of your place unless you do not have a good model in place which is set to have a good appreciation of your most loyal customers. Let's Know More About Customer Appreciation Day-Complete Guide.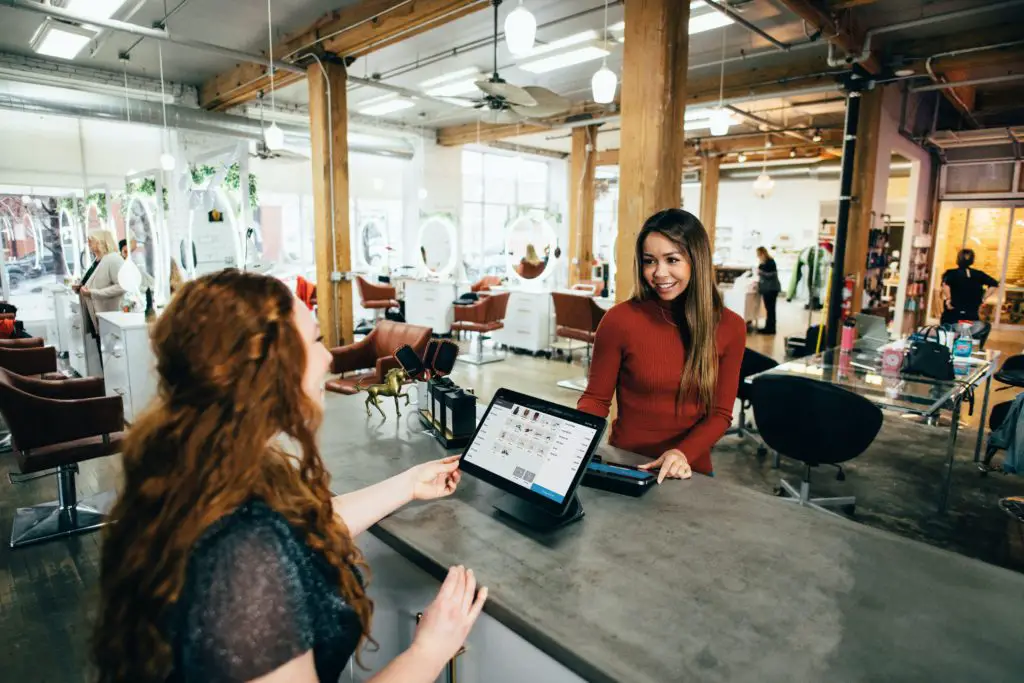 Those brands that are highly sought after have one common thing among them which is the way they treat their customers is remarkable. The innovative and creative way these brands follow to make their loyal customers loved and appreciated is a thing that makes them win hearts effortlessly. April 18th is the day of customer appreciation in the US but businesses can host it any day of their choice. It does not matter what day you choose or how many days you choose, the most important part is to have the courtesy to celebrate your customers by arranging such days of appreciation.
So, What is customer appreciation day?
Customer appreciation day is a day to honor your customers for their undying support to your business through all the thick and thin times. It is a day of showing heartfelt gratitude to their loyal customers. This day is all about thanking your customers in different ways and styles. On this day, you look out for the sole interest of your customers and make them have a gala time through their much-loved brand. It is a time to give back to the loyal customers and tell them how much their loyalty matters to your business.
How do you appreciate your customers?
This question is both easy and hard at the same time. You can choose to wrap your head around finding the best way to do it by putting in different ways of appreciating them and you can do it simply too. 
Here in this article, you will see how you can appreciate your customers in both ways. 
Majoring on the minor needs of your customers.
Firstly, here are the simple ways you can show your customers that you appreciate them and it does not cost you any money.It takes a little genuine effort to make someone feel special just by majoring on the minor things like taking note of when your customers are sharing the problems they may have faced in the past or maybe dealing with some issues presently with the brand. 
It is all about taking care to fix that so that it does not happen in the future. This small act builds up customer engagement. You can also make your service more personal by adding in their suggestions and giving a more customized service.
Be mindful of little things about your customers.
The art of doing little things for your customers every day is to stay in tune with their rhythm. Meaning, you need to pay attention and listen to their needs and aspirations. Have a one-on-one talk with your loyal customers and take their real-time feedback. This will boost your confidence as well as win their trust in your brand. Customers love it when you make them a part of your brand journey.
Reserve a little bit of kindness for your customers.
Show empathy to them whenever you get the opportunity and don't worry you will get plenty of those moments. In a business, research shows that most customers stop associating with a brand on account of the brand's insincere treatment meted out to them. When you genuinely care for your customers, the ideas and innovation will just surge out and the unique ways to please those loyal customers will just happen. 
Plan to keep your customers satisfied.
The proactive decision has to be taken to avert as much discomfort to your customers while dealing with your brand. One of the ways to do that is to make your employees customer-centric and give them good training on how to avoid basic customer-centric problems and have a handout ready to tackle problems if at all it occurs. 
Giving such platforms for making fast-track decisions by the staff is another way of letting your customers feel overly appreciated. Every customer expects good customer service but the crux of the moment happens when you take the extra step to ensure that your customers have the best experience while interacting with your brand. 
When your employees are sensitized to that, then it will ooze out in their every step. This extra assistant and concern shown to your customers are what makes them feel valued and become like a part of the brand's family. This is what you want to promote. Also, train your employees to bend the rules sometimes for assisting the customer's genuine needs. This will give a human touch to your services which will further win the hearts of your customers.
Show Love in action to your loyal customers. Make them smile by doing this.
The second way you can appreciate your customers is by adding in some rewards or loyalty programs for the pleasure of your customers. Customers love it when they receive certain perks, giveaways, lotteries, contests, or different kinds of sponsorships as they feel more connected to the brand. That is how brand loyalty happens. You can also give a free subscription for a month and have them enjoy your programs which otherwise some couldn't effort to do so. You will forever be imprinted in their hearts if you give them a quality moment with your brand in that way. 
Give consciously.
These days people are mostly very conscious of their health so giving food items or eatables may not be a good idea. But there is always an exception. For instance, if you have a store that sells edible items, you may want to appreciate those senior citizens by giving them free dry fruits and nuts when they come to dine at your restaurant. Such a gesture will give a human touch to your brand and will let others know that you care genuinely for your customers and the community as well. 
Give out to the community to show you care 
With that said, maintaining a community vibe is very important for a brand as it helps to get organic loyal customers. You can get the support of the community by participating in the things that they love. 
For instance, if the community where your brand is located has a heart for education and the under marginalized people, your brand can choose to be a sponsor and help out in that way. You will have to do some research and dig a little to get the best way to serve the community but charity is one way to do it. But whatever your brand does it should come out with a genuine heart and not just do it out of vested interests. When you do it for the right reason, you will start getting the right customers. It is a win-win situation. 
Personalized Handwritten card
The other thing is writing to them and letting them know how their support has helped the brand to move forward. It is best to give a handwritten note letting them know all those as it looks more personal and caring. Your customers will be floored to receive such a thing from their most loved brand. 
Which customer must you attend to the most on that day?
Brands will always want to please their most loyal customers. The appreciation must be done to those kinds of customers only as it will not seem genuine and also when you treat everyone like a loyal customer when they are not, you may look desperate and it makes the brand lose its image a little in the eyes of those customers so it is best to choose a few loyal customers and show your appreciation on them in the way that makes them feel loved and special. There is a boomerang effect that will happen when you do that. 
The way you treat your loyal customers will be an encouragement for the new customers to get acquainted with your brand a little more because they would want to be showered with all the love and attention as those loyal customers. That way you can entice the new customers to become loyal ones without looking desperate or pushy.
Why do you think customer appreciation day is required?
It is an obvious fact that brands do need to tell their most loyal customers how their support has helped their business and a customer appreciation day would be an ideal day to let them know that.
Brands will need some loyal supporters during their trying time too so having a customer appreciation day is an investment for them as well. By having such a day, those loyal customers get more connected to the brand and will refer to their near and dear ones. This is the best way to get raw authentic new customers.
The customers love good pampering too from time to time and when you show them appreciation, they will give you back in ways you cannot express which will keep you in a safe spot from your competitors. 
In this heavy competitive business world, brands that are loyal and authentic to their customers excel more than those who are not, so take advantage of this day and use it as a genuine marketing tool to earn more loyal customers for the future.
This is needed also because when you show your customers that you care deeply for them this creates an opportunity for you to build a lifetime of relationship with your brand in a meaningful way. 
Their satisfaction with your brand appreciation leads to their loyalty. This is the loop that is created as a result of this day. It is no doubt all about appreciating the loyal customers but businesses must not forget that it also results in customer Retention. The love and effort that you show to your customers will always return to you 100fold.
How do you know your customers appreciate the brand?
You would know that when they become advocates for your brand, telling them to their near and far contacts and constantly following the brand on social media, and actively participating in the brand's activities. This kind of customer will not mind giving their few precious minutes filling out survey forms for the brand. 
They just invest their time and effort in the brand. They are there for you during high and low times. They encourage you and give constructive criticism too. Such customers are loyal ones and by their actions, you know that they are rooting for the brand. They love it so much that they don't want it to die and so they do their best promotion in this way.
What kind of gifts should you give to your loyal customers?
Gifts are a great way to grab the attention of the customers. It boosts the marketing of your brand and makes a good impression on your customers if the gift is a thoughtful one. There are gifts you can give to make them your customers or you can give during the closing of a deal. Most businesses go for gifts on the holidays and anniversary of the brand. Gifting on such occasions creates a soft spot for your brand in their heart. Gifting to amend some wrongs by the brand is also a great way to bond with your client. For instance, a restaurant can give its customers some offers immediately when its customers are not satisfied with the food, etc.
The best way to show your most loyal customers that you care is to gift them on their special occasions like birthdays, anniversaries, or when they renew their contracts with you. Such moments need to be celebrated to let them know that you appreciate them and are grateful for them.
Why does sending the right gift matter?
Don't just send gifts for the sake of gifting. Gifts have to relate to the brand as well as to the customer that you are giving. 
Some gifts you can give are:-
Gift cards to wellness products or services.
Sustainable gifts that have a positive message and that will educate or empower your customer.
Flowers always cheer up everyone.
Gifting good and useful electronic products is great and it will have a good impact on the customer.
Special invite to your brand's Event or giving early access to the brand's pilot programs.
Gifting when your customer reaches a particular threshold in terms of purchase, referrals, etc.
Entering them in a contest or lottery organized by your brand.
stationeries like indoor plants or journals.
Offering discounts or buy one get two schemes etc.
Giving upgrades, featuring them on social media is also one of the gifts of appreciating them. 
Host a party for the loyal customers etc.
At the end of the day, those gifts have to reflect the brand's care and love so choose gifts that promote health, wellness, and mindfulness. The gifts have to be universally accepted.Make a customized gift for them according to their preference.
How should a business show their sensitivity to their customers and make them feel appreciated?
Take advantage of technology
Businesses must make full use of the technology to know their customers' sentiments. For instance, using Chatbots, webinars, etc to know your customer's views and opinions is also one way. An open-ended communication must be in place regarding the brand's customer service, product quality by introducing surveys, questionnaires, etc so that you can keep a track of their valuable feedback.
Customized as much as possible.
Personalization is the key to keeping the customers satisfied as studies show that 76% prefer personalization.
How do you give personalized service?
It's as simple as breathing but you need to pay close attention to the customer's choice and preference. They may have their choice of communication, for instance, some may prefer talking face to face, some may want to text, email or call, you need to take note of it. 
Also, take note of the different life cycles they are in as choosing to communicate with them based on their life's journey is again a great way to make them feel cared for and loved. Personalization requires taking some extra steps such as collecting and maintaining the data of your customers but it is worth the effort. 
How to appreciate your customers via email?
While sending an appreciation email, always remember to keep it short and personal by including why you appreciate your customer and mentioning it specifically. Mention the referrals or rewards immediately after that. This will save the time of your customer and will appreciate you more for keeping it impactful, sweet, and short. The same goes out for birthdays, holidays, or anniversaries email. Please remember to send a personalized birthday greeting otherwise avoid sending one because nothing is more annoying than receiving those regular generic birthday wishes by companies.
Examples of ideas for celebrating customer appreciation day.
You can offer a drink of their choice on their birthday.
You can make them feel special by sending them flowers on their special day like graduation, anniversary.
You can help them in their crisis by sponsoring them or giving financial assistance to the cause that is dear to them. (you can choose the most loyal customers for this)
Make your most loyal customers a star by featuring them on your brand's videos and posting them on every social media. This will make them feel appreciated and special.
Offer a fresh makeover to some loyal customers and have a photoshoot day with them. 
Give them a surprise ticket to them whatever they love the most(here know your customer's likings and dislikes come into play)
Honor your loyal customers by taking them on a tour to your factory or headquarters.
Book a weekend reservation at their favorite hotel.
Give them a free room makeover and offer their favorite brand items free of charge.
Arrange your most loyal customers to meet their favorite celebrities and have them spend time with them. 
Bake their favorite flavored cake on their birthday and deliver it to their home.
Make assorted items of your brand to give to your loyal customers and add a customized handwritten note and have them delivered at their office or home. This will surely make their day awesome.
What is your idea behind those gifts?
Your idea is to create the most amazing moment of their life with your business so think of more outlandish ideas. It is not every day you get to plan such things and this is a great opportunity to say thank you to your loyal customers without whom your business would not have been. Therefore, it is so important that every business realizes that it's not a waste of time or money to celebrate this day. Celebrating customer appreciation day should be the long-term investment goal for every business. 
Conclusion
While it is true that appreciating someone will always not result in getting the same result in return, doing so will increase your business chances to have a more impactful presence in the brand market. But don't forget that celebrating customer appreciation day is mainly to celebrate your loyal customer. The main focus of the day must be that and the rest will just follow suit so don't worry and have the best customer appreciation day and make it a memorable one for them.
FAQs
Can I appreciate my customers throughout the year?
Yes, you can. It is a healthy thing to do and nothing is too much when it comes to appreciating your loyal customers but you have to be genuinely thankful or else it will show if you are just doing that for some vested interests.
Is customer appreciation day a need or a want for small businesses?
Small businesses need to have such a mechanism in place all the more because it is still in its nascent stage and small businesses need to make a steady loyal customer base for their business to grow.
How do I let my customer know that I am truly grateful for them?
You can start by keeping all the channels of communication open and being reachable to your customers that way you will know how to serve them better.
Customer Appreciation Day – Complete Guide