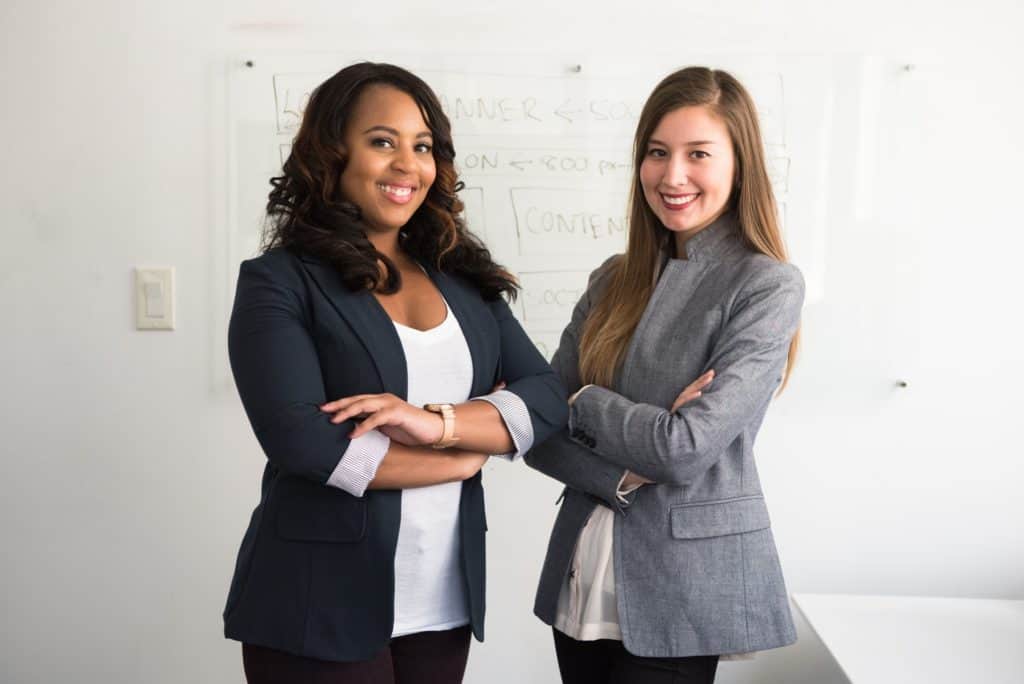 Differentiating the job roles helps the candidates in applying for the specific jobs according to their skills, experience, goals, interests, and education. The company establishes the naming convention to distribute the duties among its employees. Here is the topic- Coordinator vs Specialist.
Coordinators
They are related to administrative tasks and have many administrative responsibilities. Many coordinator jobs are entry-level with little related experience, while some organizations may prefer having experienced candidates for the same position. They mostly bring different teams and other elements of an organization together to achieve a business goal.
Duties Of The Coordinators
Every organization has a different set of duties for its coordinators, and it depends on the level of experience.
Some typical duties of the coordinators include:
Gather, arrange, monitor, and distribute records related to a project or company's scheme, meet various stakeholders personally or digitally to inform them about the progress, and get directed by multiple leaders.
Communicate, plan, and create a common framework with various teams from multiple departments to manage the product launches, campaigns, projects, and other events.
Store the contacts of related members, keep the records updated, answer telephone calls, solve the queries of the customers, maintain relations with the vendors, plan budgets, and distribute the funds accordingly.
Arrange presentations, gather information, arrange and schedule the meetings among the members working on a project, and make reports to create marketing strategies, plans, and objectives.
Assist fellow members or members from other teams in improving their organization and communication skills, and notify them about important events through handouts, emails, or documents.
Analyze the products, projects, or services made by others according to the company guidelines and provide related suggestions.
Qualification Needed To Be A Coordinator
A candidate having a bachelor's or master's degree can apply for the job of coordinator.
Some more specifications are:
A bachelor's degree in economics or business.
Specialization or courses in project management.
Experience in maintaining budgets, documentation, and reporting.
Skills Needed To Be A Coordinator
They might work for more than allocated business hours. Outcomes should hit the target. The position of a business coordinator is present in most organizations.
To face this challenging environment, they must possess the following skills:
Have a strong ability to negotiate and remain calm.
Have excellent organization and problem-solving skills.
A coordinator must prioritize the tasks.
Must have good communication skills and an ability to express themselves while informing other teams belonging to different departments.
Have strong attention, ability to dive into details, analytical skills, and written communication skills.
Must be able to use required software applications such as spreadsheets, emails, and presentations.
Be ready to cooperate with multiple seniors and juniors.
They should be able to stand or sit for a long time.
Must be accurate and fast in typing and performing calculations using calculators.
Types Of Coordinators
Coordinators are present in most organizations with different responsibilities and fields according to their job descriptions.
Types of the coordinator include:
A sales coordinator has to organize the flow of services and products from the company to the customers. They set the goals for sales and make sure that the training, sales, delivery, and marketing are handled efficiently.
Salary: $52,000 to $72,000 per annum
Human resources coordinators
They represent the Human Resource (HR) department and assist the HRs in all their functions and programs. They work under the HR directors and report them. They interact with the managers, executives, and employees to improve the HR processes and policies.
Salary: $28,000 to $40,000 per annum
These employees work at the entry and/or the intermediate levels. They have to assist in the planning and organization of a program along with its activities. They have to assist in managing the relations between the teams and other stakeholders.
Salary: $30,000 to $80,000 per annum
A Publicity Coordinator has to design and make publicity and marketing elements to promote the events. These elements include print advertising, social media, website, press releases, and public displays.
Salary: $40,000 to $70,000 per annum
Specialists
Detail-oriented specialists have to use specialized knowledge in their allocated fields. For that, they must have experience of many years in the related fields.
Duties Of The Specialists
They can also have leadership roles in their fields. Since they have detailed knowledge and study, they have to guide many related departments.
Following are some of their duties:
Manage the flow of events in the workplace, assess business operations, identify customer needs, and fulfill. Maintaining the relations between the company and the customers is the secondary objective here.
Act as a cohesive between multiple departments.
Distribute the roles across different teams of a company.
They have to track and analyze many reports such as department metrics, budgets, and operation activities.
They have to maintain the business objectives accurately by identifying the correct needs of the customers. For that, they have to observe the customers, study them, and examine the customer feedback.
Further, the specialists have to bring related business goals in line with the customer needs. For that, they may enhance the company's online presence, or make changes in the customer service.
Qualification Needed To Be A Specialist
Being a specialist needs a deep knowledge of the field, as the name suggests. But, it is not too hard to be the one.
Here are some education requirements:
A four-year degree in accounting, economics, business, or a related field from a college or a university.
A postgraduate in business, research, accounting, or a related field for a minimum of 2 years.
A management experience of 2 to 3 years.
Certifications in the related fields.
Skills Needed To Be A Specialist
A specialist must have deep knowledge of whatever he/she is using for achieving a business goal.
Following are some of the related skills:
A specialist must have proven deep knowledge of using various software applications such as word documents, Salesforce, spreadsheets, presentations, Oracle, HTML, and Content Management Systems.
Strong analytical, collaborative, communication, quantitative, and teambuilding skills must be possessed by the candidate.
Capable of leading and multitasking.
Types Of Specialists
Specialists are required for every field such as IT, medical, anthropology, business, sales, marketing, psychology, and much more.
Following are some specialists related to different fields:
The IT specialists are known as technical professionals and have to solve technical problems, implement, supervise, and maintain the IT systems. They must have a minimum of a 4-year bachelor's degree in an IT field and years of experience in a related field.
Salary: $50,000 to $67,000 per annum
They have to design, install, maintain, update, and modify the database systems in the organization. For that, they must have a strong understanding of the company's objectives, patience, and math skills.
Salary: $65,000 to $140,000 per annum
They work in the IT department of a company and ensure constant intranet connectivity of the technical systems. They have to examine and troubleshoot the computer network problems.
Salary: $60,000 to $86,000 per annum
Training and development specialists
They are present in many large-scale industries. They have to plan and lead the training activities for developing the skills of the employees. Also, they give presentations and collaborate with related managers and team members.
Salary: $40,000 to $82,000
Coordinator Vs. Specialist
Some companies differentiate between the two while some don't. However, their job roles may seem to be similar in various aspects.
Coordinators:
They need a minimum of a bachelor's degree in a field related to their positions. Additional certifications and experience may prove to be an advantage. However, they may work at an entry-level or an intermediate level. A working experience for the job of a coordinator is not a must for many companies.
Specialists:
They need a minimum of a bachelor's degree and a proven experience of specified years in a related field. Some companies may even prefer candidates having a master's degree in a related field. Additional certifications may prove to be an advantage for this role.
Coordinators:
They have a set of general tasks such as preparing documents to share them with other departments, presenting reports, giving presentations, collaborate with different teams, and perform other administrative functions.
Specialists:
They apply their deep knowledge and experience to administer, plan, and manage a project. They assess the data, create projects, and look after related campaigns.
Coordinators:
They must have strong verbal and written communication, technical, organization skills, patience, ability to express themselves and work with many people.
Specialists:
They must possess the skills that of the coordinators along with strong leadership, decision-making, risk assessment, task management, goal-setting, budget-planning, project management, and data analysis. 
Coordinators:
The salary can range from $30,000 to $80,000 per annum in the US.
Specialists:
The salary can range from $40,000 to $140,000 per annum in the US.
Conclusion
The positions of coordinator and specialist are similar to a great extent. However, some organizations may replace the administrators with the coordinators to reduce the seniority level, whereas some organizations may do that to increase the seniority level. Various organizations may also provide different job titles for similar jobs.
Frequently Asked Questions
What Is An Associate?
Answer:
An associate can be a coworker, a colleague, a partner, or a team member. He/she has to organize events related to public relations or community, assess the customer behavior both online and in-person, identify new marketing tactics, and more
Who Is The Highest Among An Associate, A Coordinator, And A Specialist?
Answer:
A specialist is higher than an associate and an associate is higher than a coordinator according to the American Marketing Association. However, it depends on the country, company, and related fields in the company.
Coordinator vs Specialist- Differences Between Them