Bayerische Motoren Werke (BMW) is an automobile MNC that operates from its headquarters situated in Munich, Germany. BMW started as an aircraft engine manufacturer in the early 1900s but currently, its main operation is manufacturing and selling luxury sedans, SUVs, and motorcycles all over the world. BMW is known for bringing innovation and ingenuity to the automobile sector through their vehicles and has been doing so for the past 105 years. Lets know about BMW Competitor Analysis.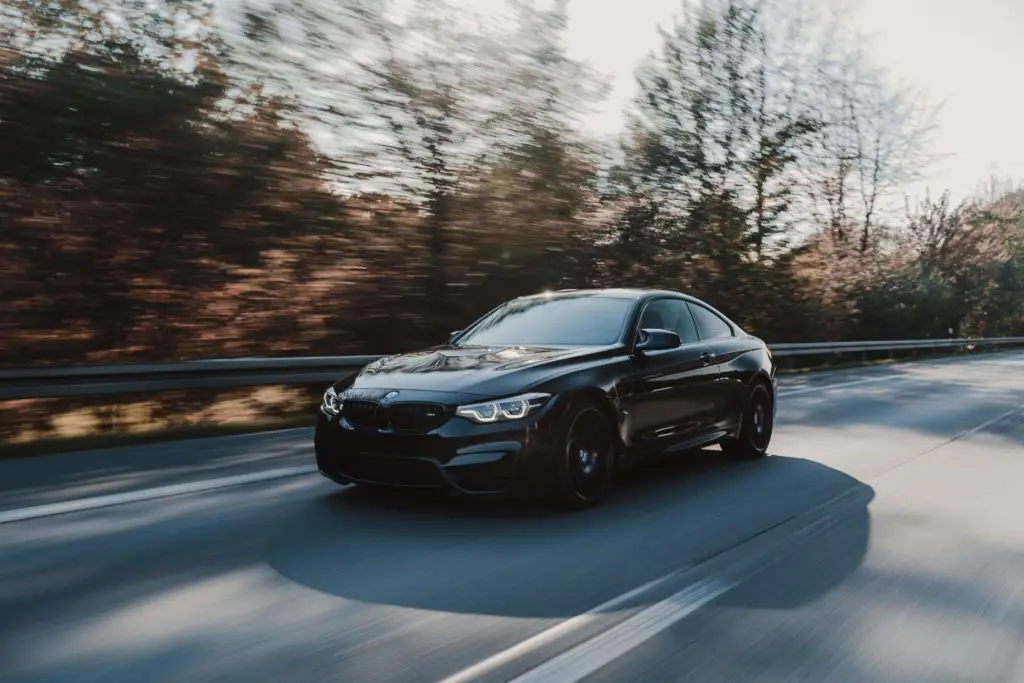 Having such a rich history and eminent presence in the automobile sector, it becomes obvious that BMW has its share of competitors in the market. Every automobile manufacturer considers themselves to be a competitor of BMW but only a few can keep at par with it. Let us look at the strongest competitors that BMW faces in the market.
List of BMW's Competitors
Audi
Mercedes-Benz
Volvo
Skoda
Jaguar
Land Rover
Lexus
Volkswagen
Toyota
Honda
AUDI
Audi is a well-known international automobile manufacturer which is also headquartered in Germany. Audi is known for its sleek and subtle designed cars and its best-in-class "Quattro" all-wheel-drive system. Audi is a direct competitor of BMW as the line-up of cars that Audi has, directly rivals the models that BMW has. Let's say BMW has its 3 series as an entry-level luxury sedan, so to rival this Audi has its A4 which is also an entry-level luxury sedan.
This goes on for all the car models that these companies sell to their customers. Not just this, Audi has recently diversified its electronic vehicles segment that is called "e-Tron" which solely works on innovating and manufacturing electronic vehicles. Audi is one of the lesser companies that can keep up with BMW in terms of sales, innovation, and customer base.
Mercedes-Benz
Mercedes-Benz is one other competitor of BMW that everyone has heard of and those who are into cars know that Mercedes-Benz is known for providing the best-in-class luxury features in their cars. BMW faces stringent competition from Mercedes-Benz when it comes to small luxury cars, large luxury cars, and super luxury cars. This is because the focus of Mercedes-Benz is on providing bespoke bells and whistles on all their models that make their cars stand out from the crowd, which it does. That is why when it comes to the luxury segment, customers prefer Mercedes over BMW any day.
Not just that, Mercedes knows how to undercut BMW when it comes to pricing their cars as they make sure they price their products slightly lesser than their competitor to show that they can provide the same or better features for less price. This is what makes Mercedes a strong contender for BMW to face in the market.
Volvo
Volvo is a brand that not many people have heard of and the people who know this brand don't consider it as a competitor of BMW. This is because Volvo doesn't advertise as aggressively as BMW. Volvo is a Swedish automobile manufacturer and is known for manufacturing the safest cars in the automobile industry. Volvo cars are designed by keeping in mind the occupants that sit inside the car. BMW is maybe better at accelerating but Volvo is better at stopping. I say this because when directly compared to BMW X1, the Volvo XC40 stopped 1.64 yards earlier than its rival. Volvo pays more attention to making its car safe and reliable rather than making cars that are performance-centered. So, people who want these qualities in their cars tend to stray towards Volvo.
SKODA
Skoda is a company that in terms of existence is older than BMW. It is a Czech company that was established 125 years ago. Skoda is renowned for making cars that look simple and clean along with being reliable. Skoda cars are feature-loaded considering that they sell for half the price as compared to BMW. Skoda rivals BMW but there is a catch, Skoda is only able to give competition to BMW up to its 5 Series range. This is because Skoda's best car is at the level of BMW's mid-level luxury sedan.
Skoda has also made a name for itself by producing powerful engines. Skoda cars have more power output than their competitors can provide in their cars. This means that petrolheads lean more towards Skoda cars as it provides more power and is more economical.
Jaguar
Whenever one hears Jaguar, they are reminded of the iconic panther emblem leaping out of the hood of the car that Jaguar produces. This makes Jaguar stand out from its competition and is a subtle hint that its products are wild and fierce and will not be tamed by its competitors.
Jaguar is a British luxury car manufacturer and is known for its XF, XJ, and their newly launched XF models that rival BMW's 3 series, 5 series, and SUV line-up. Jaguar is a company that believes in doing things differently than others. For example, every automatic transmission car that you see has a gear selector in the form of a lever, but jaguar cars have a dial that you rotate to select gears. This sends a message that Jaguar is not afraid of doing things differently and to take the road that its competitors have avoided.
Land Rover
The name Land Rover itself suggests the type of cars the company manufactures. Land Rover is the go-to brand for luxury SUV enthusiasts. In its early days Land Rover used to produce sturdy 4X4 SUV's that could go anywhere and simply named their vehicles "Land-Rover" but with time people became more inclined towards having comfort in their SUV's, so the company came up with its line-up of the Range-Rover series that included all its luxury SUV.
BMW faces the toughest competition in the SUV segment from this brand. People choose Land Rover's cars as compared to BMW when it comes to SUVs because they feel that Land Rover is a company that produces only SUVs, so their cars would be more refined and finessed as compared to BMW as it also produces sedans and compact SUV's. Also, the off-road capabilities of Land Rover cars are considered to be superior to its competitors and that is what makes it an ideal choice for customers who like to take their cars for adventure purposes.
Lexus
Lexus is a simply marvelous brand. Not many people know this brand, but it is the epitome of luxury and subtlety. Lexus is a Japanese luxury car manufacturer which is a division of the world-renowned brand Toyota. Lexus cars are not flashy or aggressively designed. They give a sense of calmness and peace to the people who see it and to the people sitting inside it. Lexus cars are designed to give the ultimate level of comfort to the passengers.
 In an advertisement aired by Lexus, they showed how their LS500 model that was introduced in 1989 was so stable that even at high speeds the car could balance a tower of wine glasses and that did not change even when they launched the all-new LS500 in 2020.
Link- https://www.youtube.com/watch?v=32w76TaRaRY
Lexus knows how to make cars that will catch the eye of a person without making it obvious, unlike a person wearing a neon orange t-shirt on a sunny beach.
Volkswagen
Volkswagen is known for its iconic car beetle. Volkswagen is not a luxury brand per se but it is a big conglomerate. You might not know this, but VW group owns a total of 12 automobile manufacturers around the world that include Volkswagen, Seat, Audi, Skoda, Bugatti, Bentley, Lamborghini, Ducati, Porsche, Scania, MAN, and Volkswagen commercial vehicles.
VW might not be a competitor to BMW in terms of luxury cars, but it is a competitor in the number of sales and awards. Volkswagen cars have time and time again won the 'World Car of the Year' award which is not an easy feat to achieve. Not just this, Volkswagen is known for producing the world's most fuel-efficient car that had the potential mileage of 261 miles per gallon. VW does not produce high-end luxury sedans but when it comes to innovation and technology, it is at par with BMW and might get ahead of them in the coming years when Electronic Vehicles take over the market.
Toyota
We all know and have heard of Toyota. Toyota has a huge line-up of cars for all types of customers from a financial point of view. Toyota produces the most reliable engines which are known for lasting a lifetime in terms of engine life. Some customers have even reported driving their Toyota cars up to 500,000 miles. Toyota has the world record of having the most selling car with their 'Toyota Corolla' model.
Toyota is also a Japanese automobile manufacturer and rivals BMW in terms of sales and profits. Toyota sells around 10 million vehicles yearly as compared to BMW's roughly 2.5 million. Toyota doesn't directly compete with BMW, instead, Lexus competes with them as it is the luxury automobile segment of Toyota.
Honda
Honda is the third Japanese automaker on this list. Honda, too, has a large line-up of cars that cater to customers belonging to all economic segments, and Honda rivals BMW in terms of sales as well. Honda cars are more family-oriented and comfort-seeking people look towards a Honda car. But apart from cars Honda directly rivals BMW in the motorcycle segment. Honda is one of the best motorcycle line-ups in the world and gives fierce competition to BMW.
Just like Toyota, Honda also has a luxury car segment that is 'Acura' that rivals BMW's cars in the market, but Acura still has a long way to go before we start considering it as a relevant competitor of BMW.
Which is better BMW, Mercedes-Benz or Audi?
This is the most frequently asked question when it comes to buying a luxury car. The answer to this question is that these 3 brands are equally good and provide more or less the same features on their cars under a certain price segment. But it all comes down to personal preference when selecting a car among these brands as BMW is more inclined towards performance and provides more customization options in terms of engine power and body kits. Mercedes is known for providing the best luxury experience in their cars and lastly, Audi is famous for bringing reliability, technology, and innovation to their cars. So, we can't decide which brand is better because this is a question like choosing between Coca-Cola and Pepsi.
Conclusion
Being a multinational car manufacturer BMW has made a name for itself over the years. There is a reason that whenever we think of a luxury car, the first brand that pops up in our head is BMW. This is because BMW cars do have that aggressive side to them that, for some reason, its competitor's cars don't have. BMW advertises itself as the car brand that is chosen by winners and leaders. It is chosen by people who are not afraid and are willing to do anything to win. That is why BMW gives a vibe to its customers and potential customers that this is the best option among all the cars and that they must have it to look superior amongst their family and peers.
Frequently asked questions
How much does a BMW cost?
The entry-level BMW is the BMW 2 Series Gran Coupe that costs $37,500. This is the cheapest model that BMW produces and after that their 3 series line-up starts under which the base model starts at $41,250. Their most expensive model currently in the USA is the BMW X8 that starts at $80,000.
What is the maintenance cost of BMW cars?
BMW owners pay around $1,000 to $1,700 in yearly repairs which is significantly higher than its rivals but most owners have stated that BMW provides fast services and the best roadside assistance facilities.
BMW Competitor Analysis