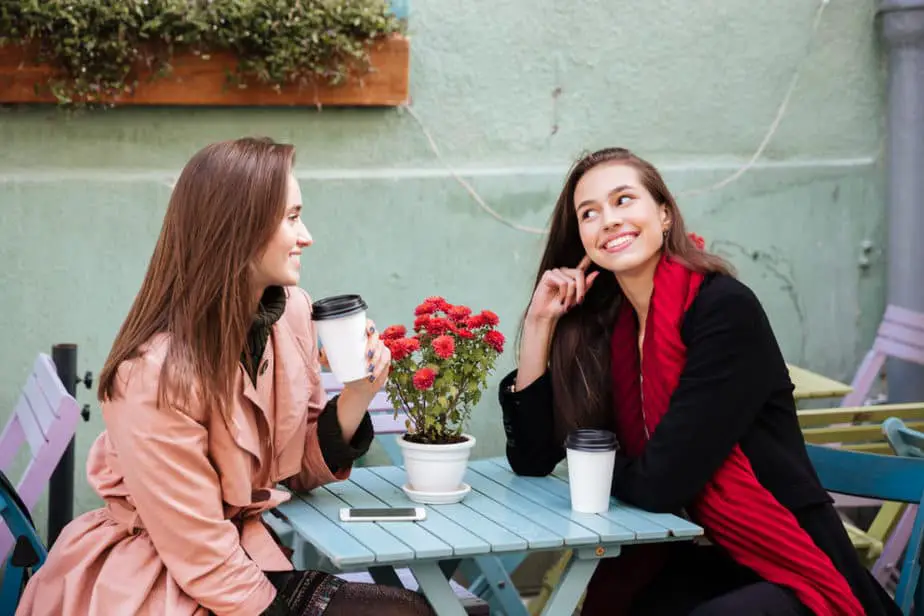 Introduction:
Showing your gratitude towards the kind acts of another person is one of the crucial things for good bonding. But sometimes we feel confused as to how we should tell them our feelings and gratitude because when a person has always supported you in your tough times, a single phrase of Thank you doesn't suffice. It's always advised to add the reason for thanking them. So in this article, we bring to you some of the great ways to say Thank you to your loved ones for their constant support and motivation. Here, let's know about the Best way to say Thank you for your support.
Some heartfelt messages for showing your gratitude:
1.  Thank you so much for your support. Your support was truly gratifying.
These simple yet deep words will convey your heartfelt gratitude to the other person. Whenever the other person has come forward in times of hardships and his or her support has helped you raise, you can thank them with these polite words.
2.  I am highly obliged for your support. Sincere gratitude for staying with me and giving your time.
This is another Thank you message that you can send to the other person for their support.
3.  I can't tell you how much your companionship and support matter to me. No matter how hard the times were, you never left me alone. Thank you once again for your generosity.
When you want to send a thank you message especially to your friend, this is a perfect one. It will tell the other person how much you value their time and their friendship and how much thankful you are for their true friendship.
4. Thank you for sharing your experiences and supporting me in this growth.
If you want to thank your guide or mentor who is more experienced than you, you can use this message. Through this message, you are expressing your gratitude for the valuable insights that they have given to you and how they have helped you in growth over time.
5.  From your insights to your advice, everything has helped me to boost my confidence. Thank you for staying backstage and pushing me to the limelight. Hadn't you been behind me, I would have been nothing.
In life, we often have people who pray for our happiness and put us before ourselves. People like them are hard to find and we should never hesitate to show our love and gratitude to them for their support for which you can use a message like this. So, if you have found one, don't make the mistake to lose them or neglect their role in life. 
6. Thank you for your encouraging words and constant assistance.
This is a general thank you message that you can say to anyone if you don't want to say a lot.
7. Thank you for always giving the best advice and lending a hand whenever required. I can't tell you how blessed I feel to have you in my life.
This thank you note is for someone special, someone who has always shown trust in you and helped you in every possible manner, be it mentally or physically. Through these encouraging words, they would come to know how much you care about them and how much value their support is for you.
8.  No matter how hard the situation went, you were always standing firm with me. Thanks, a buddy for always encouraging me not to give up and put in constant efforts.
Good and bad times are two sides of life. Sometimes we feel like giving up but then some friends help us to get up and get out of the situation. For thanking those valuable friends, you can come up with a thank you note like this. Don't take your friends for granted and always take out some time for appreciating them.
9. I am grateful for your efforts and support and was looking for a good thank you card. But then I realized that my gratitude for your support is beyond words. Your valuable work and advice add meaning to my life. Thank you for being a supporting pillar always.
10. Thank you dear for never leaving me alone and for not abandoning me when others were leaving. Your support and encouragement will always be appreciated.
If you have gone through a tough time where all your loved ones left you alone but only one person stood with you, then you can use this message for thanking that person.
11.  My success is not solely mine. It is a part of your efforts, motivation, and guidance. I'll always be grateful to you for what you have done for me.
12. I might not be the perfect friend but I can surely say that you were always a true friend. Thank you for blessing me with your friendship. 
Thank you messages specially made for a particular kind of person:
1.  Teacher:
We find a lot of people in our school. But the teachers always remain a guiding lamp throughout the journey. They provide us mental and moral support in every situation. They help us in different aspects of life, encourage us for participating and inspire us to become a good person. Despite all the things that teachers do for us, we often fail to thank them. So it becomes crucial to say a Thank you for your support in a perfect manner. Some of the phrases and special words to use for your teacher are:
a.       Mam or Sir, I am so much grateful to you for whatever you have taught me. Every single lesson in your class has added value to my life. Thank you so much for your help and encouragement.
b.      I am grateful to you for sharing your knowledge with me always.
c.       No words of appreciation are enough for thanking you, miss. I can surely say that teachers like you are truly an inspiration.
d.      I am blessed to have you as my teacher. Your lessons and moral values remain with me always. Whenever I feel baffled, I always refer to your valuable teaching. Thank you so much, for making your presence felt even after so many years of schooling. 
e.       Thank you so much, teacher, for doing whatever you have done for me. I can't Thank you enough.
f.       My sincere gratitude to your patience level that you bear with me and helped me in improving every single flaw. I can undoubtedly say that you are one of the best guides for me. Thank you for being the best.
g.      I always feel motivated and inspired by your hard-working personality. The way you teach made every lecture fun and learning never felt like a burden. Thank you for staying so innovative and insightful, throughout the lecture and even beyond.
h.      Teacher, I want to take this moment to express my sincere gratitude for whatever support you have provided me. You have been a great motivation in whatever I have learned till now. Thank you for providing that learning environment always.
i.        Thank you mam or sir for the constant support that you have provided to me. Though I never got an opportunity to show my thankfulness to you I want to take this present moment to thank one of the best persons in my life for their evergreen guidance and insights on life. 
j.        From your positive approach towards life to your kind and humble nature, I am thankful to you for everything. Your constant encouragement and mentorship helped me decide on a suitable career and become a good person in life. Thank you for making me a responsible and improved person.
You can use the name of the teacher to add more emphasis. Example thank you Miss ABC or Mr. XYZ for the support and guidance.
Different ways in which you can thank your life partner (the better half) 
A life partner is a crucial part of a meaningful and happy life. They motivate you, share your grief, become a bringer of your joy and provide great support in times of breakdown. So it's always good to take out some time and thank your partner for their constant support and motivation and for keeping the marriage lively and romantic always.
1.      Thank you dear for coming into my life and supporting me in every tough situation of my life.
2.      Thank you for becoming my partner and bearing with me. I know I have been tough at times. But you never let your love diminish. I am obliged to your support and existence in my life. 
3.      I can't tell you how much grateful I am to have your hand in my hand and get you as my soulmate. All my celebrations are incomplete without you. Thank you for making all the celebrations a celebration.
4.      Dear (the name of your spouse), your presence in my life makes me complete and the constant support from your end motivates me to become a better person daily. Thank you for agreeing to spend your entire life with me.
5.      I am so much grateful for your love and support that words won't do justice to my emotions. The value of your support in my life is beyond words. From the first day when we meet to the present moment, everything looks bright with you. Thank you for adding that brightness to my life.
6.      Thank you, name of your partner for everything. Your coming into my life was a dream come true and my life became perfect. Sometimes, I think where would I have been, if I have not met you? But luck was in my favor and I got your support in my life, for which I would always be indebted to the mighty God. 
7.      Thank you for sharing your happiness with me, helping me push out my fears, motivating me for improving myself, and giving me the strength to fight with any ordeal.
Different messages for thanking your boss for the constant support: 
Bosses are an inseparable part of corporate life. No matter which field you choose, you will have a boss. The nature of your boss and his bonding with you might not be very sweet always. But if you have a boss who supports you, motivates you, and helps you sail through the problems, then don't hesitate to say Thankyou for your support sir. You can take help of these phrases.
a. Thank you sir for your compassionate and inspiring nature. Your support has always helped me to admit and rectify my mistakes and never run away from them. Undoubtedly I can say that wherever I am today in this company is also a result of your motivation and encouragement.
b.      Be it your leadership or your dedication to the work, everything has motivated me to admire you and learn from you. Thank you for monitoring my mistakes and encouraging me to improve. 
c.       I am grateful to become a part of your team. Your loyalty and cooperation have helped me to understand what kind of leader I want to become in the future. Thank you for always considering my suggestions and understanding my problems.
d.      No matter how big or small advice I sought from you sir, you always responded. This guidance from your end has helped me a lot to get on the right path and check my actions. Thank you for being so considerate.
e.       I want to show my sincere gratitude to you sir for all the moral support that you have always provided me. You have always given your time to me for explaining core things and motivating me to put in my best efforts. I am so much grateful to have a boss like you.
f.       Last week I had been passing through a deep mental breakdown. But your kind words and your ability to understand my problem provided a lot of moral support. Thank you so much sir for being generous and understanding me.
g.      For your assistance in every project, for the kind and motivating words that you always speak, and for taking out time to help me improve, I will always remain grateful to you.
h.      I am very grateful to get cooperation and assistance from such a kind-hearted and passionate boss like you. Thank you from the bottom of my heart for being what you are.
'Thank you' message to your employee who has supported the company in all the tough times:
Not only boss provide support to their employees, at times employees always stand firm and support the company. So if you know someone in your company who has always provided support to the company, you can thank them in the following manner:
Thank you (name of the employee) for becoming a part of this company and always putting your best efforts into the betterment of the company. Employees like you are hard to find and the company is lucky to have one.
b.      You have made yourself so special for the company that nothing looks sorted without you. Thank you for settling everything in the office perfectly and taking the best initiatives for the department.
c.       Name of the person, I want to thank you on the behalf of the whole company for supporting the company in the tough times and making it your family.
d.      Your co-workers will agree with me that you have been one of the most helpful and genuine persons in the company. Your positive attitude helps everyone to stay motivated.
How to express your regard and appreciation for the support extended by your family and friends? 
Friends and family members occupy a very crucial place in everyone's life. They will never leave you no matter how tough the situation becomes. But we always take for granted their efforts and support. So you should always try to say thank you to that individual to tell him or her that you appreciate his efforts for you. Some of the suggestions for a thankyou for your support message are given below:
a.       Thank you friend for accompanying me in every situation. Whenever I needed any support, you were always there. Thank you for staying with me always.
b.      I am so much grateful to you for your support that I am feeling short of words
c.       Thankyou (family member name or friend name). You might not realize how much important your support and motivation are for me. But I can undoubtedly say that your presence in my life is like salt in food, the absence of which would make me meaningless. 
d.      I want to express my sincere gratitude and appreciation for all the support, motivation, and encouragement that you have given me always.
e.       Your kindness and moral support has always helped me sail through the problems in my life. So I want to take this moment to express my appreciation for your presence and support.
f.       You can't imagine how much thankful I am for your support and compassion. Your positivity has always given me the strength to fight back and bring the best out of myself. Thank you friend for being my friend.
g.      A single thank you can't suffice for the tremendous support that you have lent to me. I pray to God that you get all that you desire in your life. My friend, I want to tell you that your presence in my life is like heaven on Earth. 
h.      Thank you Mom for the constant prayers that you do for my growth and welfare. You have always helped me rise from the problems by providing mental support. Thank you for strengthening me.
i.        The support you gave me is like a rainbow after the rain that helps spread happiness. Thank you for being the jolly character and making me smile in every ordeal.
j.        You make my life easier and comfortable, mom and dad. Every moment that we all spend together is the best moment of my life. I feel blessed to have such understanding and loving parents. Thank you for making me feel blessed. 
Different ways of expressing your gratitude for financial support: 
Besides mental support, some people also help us by providing monetary financial help. So if you want to thank them for that, you can use these kind words:
a. I am really obliged to your bigheartedness and for supporting me in times of financial crisis. I will remain indebted to you, my whole life, for this act of kindness.
b.      The financial support that you have provided to me has completely helped me grow in my life and change it. I am really grateful to you for this golden moment whereby I am studying at such a premier institute. I will try my best and justify your support and prove myself as a deserving candidate. Thank you once again.
c.       I want to thank you from the depth of my heart for the generous support that you have provided me through this financial help. Through your sponsorship (monetary support), I can achieve the primary goal of my life. I sincerely appreciate your efforts and support.
d.      I want to thank you for sponsoring my education and providing continuous support.
Innovative ways to show your regard for the other person in different styles:
Sometimes trying innovative ways can also help in thanking the other person and bringing a smile on their face. Some of the foreign phrases that you can try to thank the other person are:
·         Spanish: Muchas Gracias (thank you so much)
·         Italian: Grazie Mille (thank you very much)
·         Japanese language: Domo Arigatogozaimashita (thank you very much for all your efforts).
·         German language: Merci Beaucoup (thank you very very much).
·         French language: Vielen Dank! Danke Schon!
·         Portuguese language: Muito Obrigado
·         Russian language: Bol'shoye Spasibo
·         Mandarin or Chinese language: Feichang ga nixie ni
·         Korean language: Daedanhi Gamshabnida
·         Hindi langugage: Dhanyavaad or Aabhar
·         Hungarian language: Kozonom Szepen
·         Dutch language: Dank u Zeer.
·         Ukrainian language: Velyke Spasybi.
Rounding up:
Thanking someone for their support can never go out of fashion. With the habit of sharing your feelings of appreciation and acknowledgment to the other person, the bond between you and the other person becomes strengthened. So take out time to say a Thank you to your near and dear ones for their support and encouragement through these lovely and innovative messages.
FAQs (Frequently Asked Questions):
Ques: when someone says Thank you for your support how can we respond to them?
Ans: You can use simple words like any time, I'm more than happy to help you, You can always rely on me, don't bother yourself about it, glad that you liked my company, the pleasure is all mine, you know it's my duty, etc. You can even try to reply to thank you in a different language like De nada (you are welcome in Spanish).
Ques 2: How to say Thank you messages in a meaningful way so that other people can understand your true feelings?
Ans: Whenever you want someone to appreciate your feelings, it's always advised to thank him in person rather than sending a voice note or a text message. Though a simple message or an email might work but always give priority to in-person Thank you rather than saying Thank you on phone.
Best way to say Thank you for your support