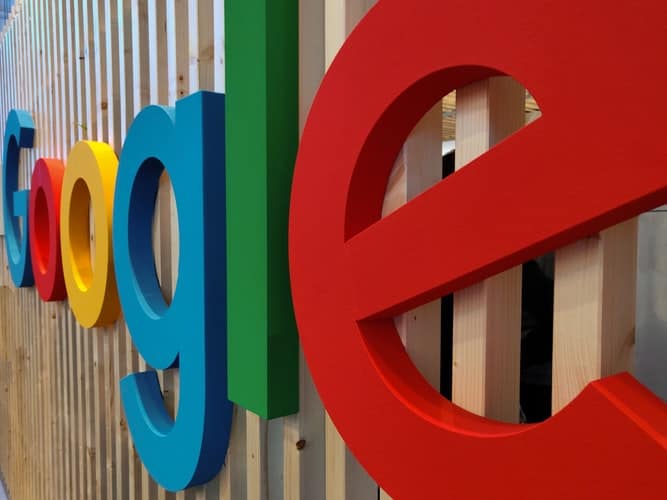 Seattle, aka the emerald city, is home to some of the best TECH COMPANIES IN SEATLE. All the big names in the IT sector, such as amazon, google, Microsoft, Facebook, etc., proudly stand to function here while equally allowing a flow of opportunity to prevail in the emerald city's essence.  Over the past decade, Seattle has grown into an astounding hub for tech-based firms that nurtures talent exponentially. According to 2019-20 Best of The Northwest Innovation Ecosystem Report, Washington's state has a swift growing GDP ranked at the 2nd place. Among all other states in the united states, and ranked at the 1st place for attracting the largest number of availabilities for STEM jobs while providing for a sea of opportunities to those seeking a job in this criterion. 
TECH COMPANIES IN SEATLE
The following are some of the best technology-oriented companies based in and close to the city of Seattle even though there is an ocean full of opportunities available in the emerald city, some shine better than the others:
AMAZON


One of the major rollers in Seattle's tech industry, the city of Seattle is home to the Amazon Headquarters for over a decade now. It is located in the urban downtown district of Seattle, right at the center of all the hustle in the city, the diverse art culture, be it the pop or the classic museums of arts, is all but a short walk away. 

What stands out among the 40-building campus of amazon is the 'The Sphere'- the Biodome office of amazon where thinking is soothed by nature and innovation is given a wide new perspective through sustainability. The sphere is a unique feature in the amazon Seattle headquarters. It is based on a concept where the environment meets man, and work becomes as fun as taking a walk in the park.

Apart from this, the amazon headquarters provides for a variety of amenities in the form of rooms for mothers, prayer rooms, changing rooms, phone booths, terraces with barbeques, game rooms, etc. They frequently organize company events, volunteer opportunities, concerts, and happy hours to keep their employees motivated and thus, offer a way through which employees can stay healthy both mentally and physically. Those of you who like to be a part of a cause can join the company's affinity groups. These affinity groups comprise various communities, such as the LGBTQ group of amazon known as Glamazon, while others include groups supporting women in engineering and warriors @ amazon.

They always have a number of different openings for jobs in different categories such as software engineering, technical project, program, and product management; and systems, quality, and security engineering. They believe in innovation at Amazon while keeping the community together to blend just like the coffee that flows through Seattle's roots.
GOOGLE.


To quote the bible, 'love thy neighbor as thyself,' google and amazon are next-door neighbors in the city of Seattle and abide by this quote through co-existing and working together. When Google had newly established its roots in the emerald city, the Amazonians welcomed them with an awe-worthy message saying HI G! which was portrayed through an assembly of sticky notes on the building facing the building beautiful landscape of the newly based google campus. 

Here at Google, their beliefs lie in the basic understanding of people and not positions, and through this mantra, they look to hire people and not positions. They function in a diverse surrounding that allows them to embrace and delve into the motion of diversity to spread its essence in their creations. At Google, you can create and drive your career in whatever way you want to do justice to the ideals that adhere to your creation. You can work with your skillset and use it to help others. It is the passion of the employees at google that drives the change around them. Google does not believe in telling its employees what to do or determine what is expected of them. It is determined by the potential and empowerment of an employee and their willingness to make a difference. It is for them to identify a problem and tackle them through collective thinking and spontaneous reflexes.

In Seattle tIn Seattle, google office works together with cloud, android maps, and chrome to develop the next generation technology and software. They are currently working to enhance the cloud experience and Android-based applications while also developing the next big thing. The stretch of Google's reach expands from the cloud to self-driving cars. It can be defined as the wild west for such kind of technology. What matters here is that you are doing the right thing at the right time and that you are using its wide reach to impact the world at large. There is never an opportunity missed because there is always something happening at google.

There is a diverse category for the job opening at google, ranging from business strategy to technology development. They offer jobs based on your skillset, and their flexible hiring fashion gives an advantage to the candidates applying not to be restricted by the traditional hiring methods. You can apply at different levels of management and development jobs such as business strategy, design, engineering, technology, sales, service, and product development.


TABLEAU SOFTWARE


Tableau Software is a software company founded in 2003 that focuses on Interactive data visualization products focused on business intelligence. This is the ideal place to work and enjoy working for all data geeks and analytical thinkers out there. Here at Tableau software, they believe in empowering people with data while consequently making a difference. They focus on the mission of helping people see and understand data while using this data to solve problems. Such data then gives way to a huge flow of opportunity for human advancement by making data fast, easy, and useful to everyone.
 
The employees at tableau proudly wear the mantle of a data geek and work together to collect, analyze and apply data while also helping in answering questions through a triumph of facts as they collect facts and converge these facts & factors into a collection of data which lays the foundation of human development. They aim to liberate their employees' natural curiosity and creative energy or prospective candidates, which is suppressed due to a lack of a proper channel for conducting such activities. Thus, providing for an appropriate channel for the employees to carry out their work.

Tableau software offers a plethora of job listings in various categories such as development, marketing, sales, research & development, and the general and administrative departments. To apply at the tableau and stand out with your application, one must have an advanced degree in a set of skills and deeply focus on the factors that derive data and technology.

FACEBOOK


Another one of the biggest names in the tech industry is Facebook. Its office premises are spread across 196,000 square feet, situated in the avenue of tech giants known as south lake union. Among all the other high rollers in the city, Facebook does not lag but stands together in the race to develop and innovate the next big thing.

Its office premises in Seattle offers a large number of amenities to its employees that feature various facilities for the well-being and happiness of the people employed there. Such facilities like the different science art installations, rooftop deck, game rooms, pop-up shopping centers, full service and well-equipped kitchen, a managed event space, fitness center, library, etc., provide for all the necessities of an employee and keep them motivated throughout.

Working at Facebook allows you to be a part of something big and derive a change that makes the world a better place and contributes to a large for humanity and its coming generations. Currently, the Seattle office of Facebook offers jobs opening in its various projects, including the Facebook messenger, market place and home products. It is now focused on supporting its growth in Seattle and bringing together the community through technological advancement in the region and worldwide
.
Facebook prides itself in being an Equal Employment Opportunity and Affirmative Action employer. They do adhere to any workplace discrimination based upon factors such as race, religion, color, nationality, sexual orientation, gender expression or identity, age, and status of any kind. It offers job openings in various fields such as technology and development, marketing, program management and development, sales, product development, and various other categories. At Facebook, they take off their employee's well-being and care for their families' well-being while also providing for certain benefits that help and motivate their employees to focus on the mission of bringing the world closer as one.

They make sure that their employees and their families have all the resources to thrive in this world to portray the holistic approach at Facebook. They offer a wide range of benefits that include health and wellness insurance for both the family and the employee and financial aid for when it is necessary. They believe in working with and for the community and thrive to function as a force united to bring about a change that can make the world a better place for us and our upcoming generations.

MICROSOFT


Innovation, diversity, and inclusion are the three pillars of Microsoft. The Microsoft headquarters is stuttered just 30 minutes outside the city of Seattle in the Redmond district of Washington. Microsoft has earned its reputable name in the technology industry and time and again has proved itself worthy of its status. Microsoft aims to support inclusive economic opportunity and believes in maintaining growth in the company's economic factors.

It works with the moral and values to protect and preserve the people's fundamental rights and the world at large. Its commitment to the view of a sustainable future Helps it earn and maintain its employees' and customers' trust. The Artificial intelligence development team at Microsoft is one the most flourishing and promising out of all of its other programs and aims to put artificial intelligence into action to give everyone the power of artificial intelligence while building a responsible approach towards artificial intelligence.

The Microsoft employees follow a Diverse approach to creating and developing applications and software; they derive a different perspective towards things to achieve more out of the source. This inspiration is adhered out through community trends and behavior patterns, which later enables progress in the company. They aim their dedication towards the advancement of human life to attain organizational achievement. 

Microsoft regularly offers job openings for different departments to recruit talent and enhance an individual's skill set. Its researchers are always seeking new frontiers to push the limits of science and technology collectively and enhance the idea of engineering in a way that leaves the world awestruck.
BIG FISH GAMES


For all those looking for a fun place to work while also developing the best games, BIG FISH GAMES is the place for you. At big fish games, one is inspired by everything they do to bring joy and delight to millions of players around the world. They develop exceptional games while also building the best and most comfortable environment for their employees to work and engage together. This motivates the employees working at the company and provides for the best conditions for a creative process to take place while working collectively and building something bigger than what words can uphold. It is the thrill of making something great that derives the will of the employees working at Big Fish Games. 

It indeed takes an army of forces to build the essence of a strong fort; the same can be applied to making tops games. It takes the best teams and development programs to make the best games and work collectively, whether it is an artist, developer, engineer, producer, or a narrative designer; it essential that every individual play their respective roles with utter dedication and display their skill set in the manner that is required by the task at hand.

The big fish games office offers various amenities to keep their employees motivated and comfortable through their work. They offer various facilities in the form of on-site gyms, a variety of snacks and drinks to choose from and indulge in the sinful desires of cravings, focus rooms for better performance and thinking, meditation room to de-stress and relax through the hectic working hours, and collaborative workspaces for the converging of ideas and their implementation.

They offer frequent job opening and look for individuals who can challenge themselves and other to innovate and think differently about all the possible outcomes and turnover a smart, creative and collaborative effort into their work and workstyle. They offer job openings in various categories and fields such as data science, marketing, technical project management, game development and design, software engineering, network security, technical recruiter, illustrations, etc.
EXTRA HOP


ExtraHop is a cloud network detection and a response-based company that focuses on the breaches that penetrate a network system. Its high-performance technology is developed by some of the best software developers and engineers' collective efforts. 

At ExtraHop, the diversity of thought and culture is embedded into the way they conduct their business. They believe that it the people who work there that make them who they are today and, in the same way, determine their future along the way. They are committed to fostering a diverse and supportive workplace that adheres to empowering their employees to bring their best self to work.

The employees at ExtraHop work to maximize their impact and have a large enough scale to accomplish interesting results and responses. Through the means of the best and latest technology, they enhance every area of their product. They value every individual opinion with respect that enables others to bring forth their ideas and innovative thinking. They seek individuals who are smart, educated but also humble and understanding. They believe in a collaborative approach to innovation. Thus, it is essential that individual works well together with the team; what may start with a small spark of the idea may transform into something exhilarating.

They offer several job openings in the different departments at their company. Those who want to handle the business end of things have opportunities in the form of finance marketing, human resources, recruiting, legal, and accounts departments. As for those working with a skill set, there are several openings available in the engineering, development, support, product management, and information technology department.
EXPEDIA GROUP


Expedia Group is a travel booking website that encompasses some of the best travel booking portals in the same industry. It became its own entity after diverging from its founding division at Microsoft. They power the travel energy to unleash a flow of opportunity to strengthen connections, broaden its horizons, and bridge the dividing forces. It aims at providing global travel on a large scale that is available for everyone, everywhere.

Here at Expedia group, both travelers and technologists work together to clearly understand factors that are interdependent on the company and its customers. The Expedia employees have a diverse understanding of forces that bind together the concept of travel; they work alongside different time zones, hemispheres, cultures, and languages to come up with a suitable plan and program for their customers. They believe in breaking things down to their core to build the strong foundation of a program until they become even better than it was anticipated at the beginning.

Life at Expedia group is full of opportunities, meaningful bonds, and rewarding relationships. The employees here are cherished as part of the team, and their individual opinion is recognized and nurtured in a way that gives wings to great innovative ideas. A large number of openings are available, along with regular updates for their vacancies. Employees are offered plenty of benefits along with a great work environment. Comprehensive health insurance, financial and retirement planning, flexible working hours, tuition assistance, employee discounts are just the basic benefits that an employee can avail of at Expedia group. Careers have no bounds; from sales management to technology development, equal opportunity is available for all.
Growth Evolves with Opportunity
The above-mentioned companies function in a growth-oriented environment, and equal opportunity can be found with the right planning and decision suited for oneself. You can apply for jobs in any of the above-mentioned companies through their career dedicated portals. Most of the above mentioned have a recruitment process that every applicant must go through, but if your talent enables you to reach out to your goal in a planned and systematic manner, why look further?
It is never too late to reach out for dreams and turn them into your reality; everyday young professionals are working and trying their best to make this world a better place to live in and change the diverging factors' flow and divide this world. Hence, it is important to believe in a brighter future alongside the sustainability of this planet and humanity as a whole so that the world can see hope in the eyes of its youth and their goals.
Also read How I started My Own Digital Marketing Company
BEST TECH COMPANIES IN SEATLE