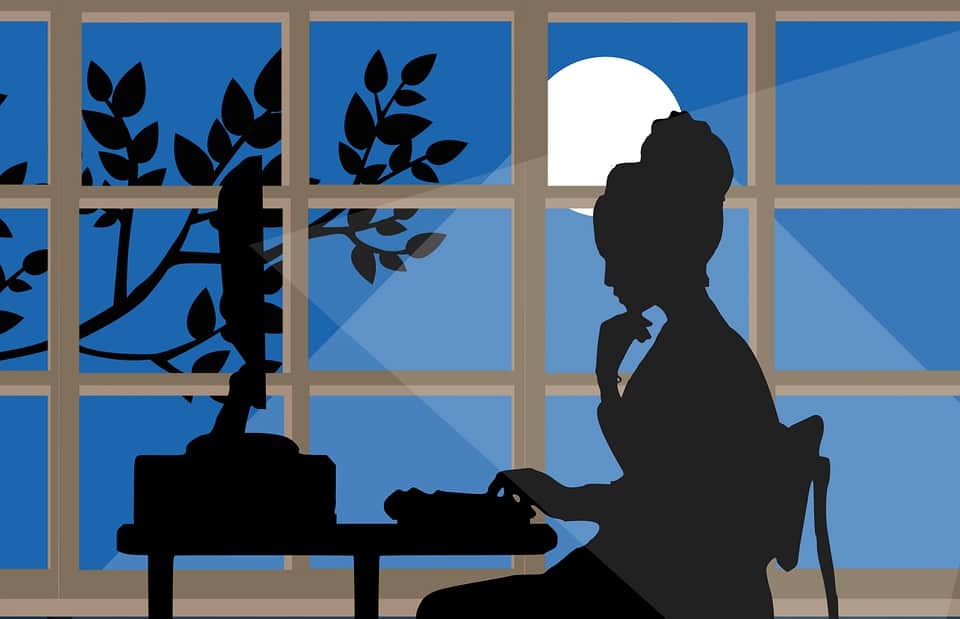 Part time evening or night jobs provoke a sense of responsibility in students. Working part-time in the evening is very beneficial as students can put their skills into practice and show what they are capable of. Part-time work prepares students for their upcoming occupation. The level of competition at workplaces is more than the schools, so irregular jobs can help students gain a sense of competition. 
Listing out the best irregular/part-time jobs in 2021 and beyond.
Tutor
Being a mentor enhances your confidence and knowledge. If you are not able to do a full-time job, then becoming a tutor can be a very efficient way to earn some extra cash during your high school time span. You don't need to worry about long duty hours or multiple students; it can be one on one. The most beneficial concept about being a tutor is that you are at liberty to design a schedule that suits you.
Fitness Instructor
Becoming a part-time Fitness instructor would be a great idea because fitness instructors are in high demand in 2020. People are now very conscious about health and fitness, so everyone is looking for a guide or instructor. This is freedom giving job as you can pick your desired working hours and environment. You can arrange personal training sessions even from your home or outdoors.
Real Estate Agent
Real estate agent job as a part-time work can be the most paying irregular jobs. You will find suitable properties and show them to clients who will buy it. After selling every property, you will get a handsome commission. But the most significant thing is that you will need a license for this purpose and a car to drive the clients to show them properties that they want them to purchase.
Music Teacher
Having a job as a music educator or instructor is not only an excellent way to earn cash, it will also enhance your music instrument skills. It's advantageous, moneymaking, and can be a lot of pleasure. Music education is all about theories of music, vocals, and accurate use of a musical instrument. 
Travel Agent
Travel agent job is best for those who love travelling. There are many other functions that a travel agent will have to perform, but speaking with enthusiasm about the places. If you love travelling, then you can be an irregular travel agent. A travel adviser takes care of all matters related to a tour.
Pharmacist
Working in a pharmacy as a part-time Pharmacist can open a lot of doors; for instance, you can work in a hospital, do research, become a sales representative in the pharmaceutical industry, and join a team as a consultant, work in a private pharmacy. Pharmacists are called upon to take charge of patients and to contribute more actively to their recovery. 
Software Developer
If you have some basic IT knowledge, then you can go for a part-time software developer job. If you love to develop software, programs, and applications that enable a variety of tasks performed on a computer or other devices, then this job is definitely perfect for you. Meanwhile, a software developer is sometimes referred to as a software engineer.
Photographer
If you have a DSLR and have some professional skills in photography, then you can go for a part-time job. The year 2020 brings many opportunities, and part-time photographers are one of them. You don't need to learn photography. All of you need to handle the camera and know how to use some editing photos software. If you have the complete set of tools, then you can also start your career as a freelance photographer or photojournalist. Photographers are in high demand during 2020.
In 2020, the world is moving digitally. Everyone is busy to enhance their brand and business image in social media and creating a website. If you have enough skills to handle social media or you know how to lead the generation, then you can work as a part-time digital marketer. You will target a market digitally. Social media can be used in many ways to promote business, and digital marketing specialists are very well aware of social media marketing and promoting business through different campaigns.
Writer
 Well, writing is an art. This is the job that every student can do as a part-time evening job. This means you can do it when you are free from your universities and college. Students know how to use Microsoft word; only you have to develop your research skills and know-how of using keywords. Content writers quickly get hired as professional writers because they are always in high demand. The hourly pay rate of a content writer is approximately $66.73. content writing is the most suitable job for almost all students.
 Physical Therapist
The vast majority of young people who recently finished their physiotherapy studies can work as a part-time physical therapist. Meanwhile, there are not enough job opportunities mainly because it can be work as part-time or with contracts that offer very little stability. All around the globe, there is a lack of physiotherapy professionals; that's why the demand for working as a part-time Physical therapist is high. 
Remote Part time evening Jobs
Wondering which part-time job will hire you for work from home? We got you. In 2020 almost everyone is well aware of remote work. You do not need to get hired. Remote jobs give you complete location independence, which is a true meaning of freedom. College students are more likely to search for remote jobs to meet both ends meet during the college time span. You can do remote work at any time, anywhere. I am Listing out some major remote works that you can do in your free time and earn a handsome amount of cash.
Content Writing
Data Entry
Internet Analyst
Video Collector
Freelance Podcaster
Translator 
You can perform these remote part time night jobs, which are very easy to do and earn easily during student life.
Bike Shop Mechanic
If you love engines and riding bikes, then this is the most suitable profession for you. By doing such irregular jobs, you can turn your passion into money. You really need no prior experience for this job if you have some sort of skills. You can join any bike shop to learn the basics, and after that, you can perform this job during your free hours.
Server at a Restaurant
If you want to gain experience and cash very fast, then this job fits you. After your college, you can be a server or a host at any restaurant to gain specific food industry experience. You can quickly fulfill your basic needs or college fee with the help of this job. After the job, you will be trained enough to own a restaurant. This job can be helpful for you to create a fat bank balance.
Cashier
Being a cashier would be a great idea for all those who have zero or little prior experience. Students can easily avail of this job as it is mostly available in college towns. You can decide or select your working time according to the college timetable. The cashier receives the payments and issues the receipts to the customers. Despite the title, this job includes food prep as well.
Social Media Manager
Are you wondering how much time you have wasted on Snapchat, Instagram, and FB like apps? I got you. The good news is that you did not waste time. In fact, you gained very valuable skills. You can utilize social media for business promotion and advertisement. Social media marketing can be done remotely. You just need a very stable internet connection and your mobile phone. The social media manager is supposed to reply to the public comments, and they are often included in running campaigns of brands and businesses. You don't need any prior experience to be a social media manager, but you should have a very creative mindset and knowledge of optimizing technology.
Brand Ambassador
A brand ambassador can be the most exciting job for multi-tasking students. You have to play different roles and represent your brand in different functions or events. You can grow and enhance your skills while experiencing valuable industry rules. If your work performance is excellent, then there is a chance of promotion as well. The pros of being a brand ambassador are that you usually get things at a discounted price or free of cost.
Library Assistant
Book worms will find it unique as they can find free books to read. Becoming a library assistant would be an extra flexible job for college students. During this job, you can easily have plenty of time to do your school task. Your customer handling skills will be nourished.
Dorm Receptionist
It can be the most suitable job for students who love to study at night. Most security monitor jobs start after the sunset. The significant advantage of this job is that students are allowed to their homework during duty hours. This job would be beneficial for making money and going ahead in your studies. So why not give it a go?
Research Study Participant
I would highly recommend this job to all students seeking a part-time job. You can participate in any research on your interests and get paid. Pros of this job are that it is conducted in the college so very convenient location. Another plus point is that you will gain tremendous knowledge in your desired topic during research. Just keep checking what your school research department is looking for. This is a very flexible job, and there is no commitment to a specific working schedule; you can work in your free hours.
Freelance
Freelance and fiver are massive market places for all those who have skills. Almost all the students are very well aware of freelancing. The interest and focus of students for freelancing has been increased amid the covid 19 eras. Everybody wants to work remotely and earn from home. On the freelance marketplace, you showcase your skills and put them into practice by completing the projects. Freelancing is a remote job. Freelance websites provide an excellent opportunity for students who are skilled. Students can state their expertise and get orders.
Child Care
Child care is one of the ideal part time evening jobs for college students due to its high pay. If you like to spend time with your kids, then becoming a part-time nanny would be great. You can offer your services of babysitting to your neighbours, friends, or other local families. Most of the working parents look for assistance. If you think you can take care of a child properly and entertain them, then give it a go. You can find baby-sitting opportunities, even on websites like Urban Sitter.
Blogger
The most straightforward job among all part-time night jobs. Many brands and businesses search for bloggers to hire them. Bloggers create amazing and creative content for their website and then get paid.  This is a popular kind of remote jobs. You can reach more than one business and your favourite brands as well to see if they are looking for bloggers to contribute.
Uber or Taxi Driver
There numerous options in this category. After your school hours, you can drive a Uber and earn a handsome amount of cash. If you love driving, then you can quickly turn your passion into cash through this job. There is no specific schedule. You can choose your own duty hours. The other plus point is that you can use the delivery driver as well. Local restaurants will hire you to deliver food to their customers.
Home-Sharing
There are massive possibilities in this type of earning. If you think you have an extra room in your home, you can give it to a paying guest. There are several websites for this purpose. Homestay like websites helps you rent your room to people who are searching for it. The rates are highest during Christmas breaks. The major benefit of renting a room is that you can earn cash without spending your time in any workplace.
Accountant
You can be a part-time accountant. The duties of an accountant vary according to place and position. At the same time, the accountant's primary job is to ensure the accuracy and perfection of documents and financial reports. Some organizations even allow accountants to work from home. Accountants do the analysis of revenues and expenses on a daily basis. It would be a significant part-time job for the students studying the relevant subjects.
Virtual Assistant
Virtual assistant would be an excellent idea for students who are looking for a part-time job without any prior experience. All you need is some relevant skills. You can start your irregular job as a virtual assistant on up work and fiver like market places. Fiver is a massive platform for students to work remotely and turn their skills into cash. You just need some basic knowledge of Ms excel, data charts, and graphs.
Translator
If you have a firm grip on more than two languages, then you can utilize this skill to earn cash. You need to be very fluent in reading and writing those languages to be a freelance translator. It is the most straightforward job among them all if you are multilingual language proficiency is very fluent. On the freelance website, there are so many part time evening jobs for translators, and many businesses hire professional freelance translators.
Salesperson
A salesperson can also be a good option as it provides the flexibility of time to students. You need to be a talkative person. You can earn some extra cash with the commission. It would help if you sold more to earn more money. It can be a hectic job but still an option for students who are looking for a part-time job to support themselves. The salary is based on commission. Your commission depends on the number of products that you sell.
Server or Bartender
This job is best for the students who are looking for such a job where they can easily earn without working every day. You will work only on weekends or weeknights. The hourly rate or salary of a bartender depends on the tip. You can approximately make $75 to $800 in one night, but it depends on your place and position.
Internet Analysts
Most of the students are very good at internet analysis. This job includes collecting data from the internet and converting them to the stuff people are most likely to read. The critical point is that you have to be extra efficient at researching.  Students are very sharp at searching and analyzing the data, so this job perfectly fits them. It can be a perfect source of earning, as well. Internet analysts usually earn a fair amount of cash for collecting and analyzing the data to convert them into the things that people watch or read.
Appointment Setter
This part-time can help you boost your income and support yourselves. All you need is some efficient verbal skills. The appointment setting can be divided into two subdivisions. You can set the appointment face to face or on a phone call—both ways you need to behave very professionally either you talking to your boss or customers. The average pay rate of an appointment setter is approximately 41.59 per hour. The can be increased and decreased according to the place and position.
Parking Attendant
Parking attendant job as a part-time job is a good option for those who are looking for a job with fewer marks and no experience or skills. Being a parking attendant, you collect the parking fees and tickets from people. You may need a valid driving license for this job. The average pay rate of a parking attendant is approximately $10 per hour, but obviously, the pay rates vary from location and position. The primary thing about this job is that you do not need any specific skills or experience in order to be a parking attendant.
Spa Front Desk Receptionist
Most of the students are multi-tasking. A student can easily manage to attend phone calls, make appointments, and meet and greet clients all at once. The talkative and good communicator students can be a spa or saloon front, desk receptionist. This job will enhance your confidence and customer handling skills. By doing such a job, your interacting skills will be nourished. The pay rate of a spa front desk receptionist varies according to the place, but the average pay rate of a front desk receptionist is approximately $14.1. this job can boost your income as well.
Pet Sitter
If you love animals and have enough space to take care of dogs and cats, you can be a part-time pet sitter. Most of the working people look for assistance with their pets. You have to feed the animal while their owners are away. The average pay rate of a pet sitter is around $13 per hour, but it varies according to places.
To Wrap It Up
Part-time evening jobs are incredibly beneficial, but it has both advantages and disadvantages, depending on a person whether the person needs it or not. A self-motivated and organized Student gain valuable market experience and cash through such irregular jobs. Students meet so many new people during work hours, and it improves their customer service and interacting skills. But if you are not a multi-tasking and well-organized student, then think twice.
Best Part-Time Evening (or Night) Jobs in 2021