American Eagle Outfitters is an American retail company offering trendy fashion clothes, personal care items, and accessories of high quality at affordable prices. It was founded in 1977 by Jerry and Mark Silverman and is now headquartered at the SouthSide works in Pennsylvania. Let us see about American Eagle employee discount.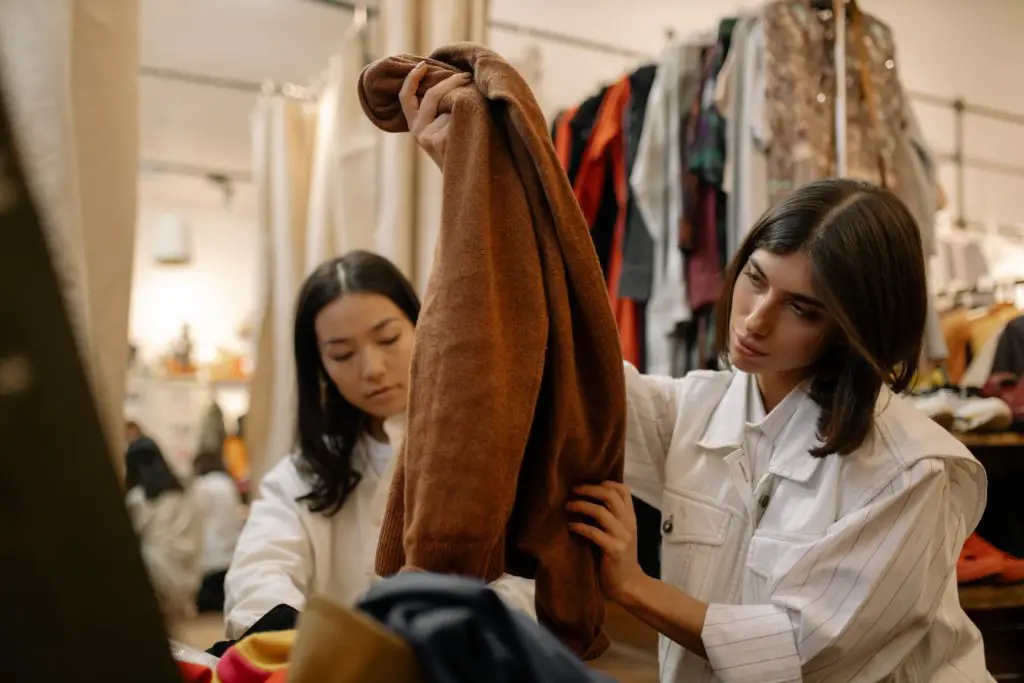 American Eagle
It is the parent company to American Eagle Lingerie (Aerie) and has around one thousand three hundred and seven stores around the world currently. They usually deal with items like clothing, lingerie, accessories, and also hygiene and personal care items.
The company works on being optimistic and also believes in the individuality of its customers. They aim to satisfy every customer of theirs.
In case you wanted to work at American Eagle Outfitters and were curious about the employee discounts it offers, continue reading till the end.
Employee Salary
The employees working at the American Eagle's are paid twelve dollars and sixty cents every hour and three dollars is their net average bonus. Along with the salary, the company also offers them various discounts and perks to boost their morale.
The incentives not only boost their morale but pushes them to work harder and be an asset to the company. Because the employees provide so much for the company, the company feels happy and obliged to do the same for the employees. 
Employee Discounts
American Eagle is a huge name for its customers; the company also believes in keeping its employees satisfied. The more incentives the employee receives for his work, the more he will be motivated, and he will perform his best.
The employees there have recorded to have a pretty great experience and were contented with the services offered by the American Eagle Outfitters.
These are the various discounts and incentives the American Eagle Outfitters offer to their employees:
1. You get a steaming sixty percent discount if your purchases are more than twelve items at a single floor set.
2. An automatic unlimited forty percent off on everything you buy from the store.
3. You also get an additional twenty-five percent off for clearance.
4. Three items at eighty percent for each floor set.
5. Free merchandise if you enter and win the contests held by American Eagle Outfitters.
Even though they offer various such discounts, American Eagle Outfitters is also stringent in terms of the rules related to them. There are strict terms and conditions relating to the discounts and the item you can buy. But the discounts they offer are beneficial for the employees.
Employee Benefits
Other than the discounts offered to employees, employees are also offered various other incentives. They are all listed below as:
1. All American eagle employees are offered free health insurance along with the salary they receive.
2. The employees are also given life insurance to show them the company cares about the employees and also their families.
3. Free dental insurance is also a perk relating to the same.
4. Vision insurance is another perk, so you work to the best of your capability.
5. They offer Accidental Death and Dismemberment insurance for your family and loved ones.
6. Long-term disability insurance, which is offered again so you can work as best as you can. And even if you suffer through an accident, the insurance will cover the cost.
7. Profit sharing is the benefit offered on retirement to the employees of American Eagle. The employee reviews point out that this is really beneficial to the employees and that they were happy with it.
8. The Defined Contribution Pension is another retirement perk offered by the American Eagle. It is a retirement plan which is tax-deferred. Employees have to contribute a fixed sum, or a percentage of their paychecks earned to an account created by the company specifically for the employee's retirement funds.
9. 401k Plan offered by the brand states that an amount from the employee's salary or paycheck is kept in an individual account of the employee as a part of their retirement bonus. One such example of this is the pre-ERISA money purchase pension.
Frequently Asked questions
These are the frequently asked questions about American Eagle's and their employee discounts:
1. What are the paid holidays initiated by American Eagle Outfitters? How much will I get paid during that period?
The paid holidays at the American Eagle's include Christmas Eve on the 24th of December, Black Friday falling in November, Labor Day in September, and July fourth. You will be paid half your regular day's salary.
2. Can I take days off at American Eagles?
If you have a good record and a co-worker you can swap your shift with, then yes. If you, by any chance, get one without it, the leave will be unpaid.
3. Can I use my American Eagle employee discount at Black Friday deals?
Yes, you can use your American Eagle employee discount at the black Friday deals.
American Eagle Employee Discount