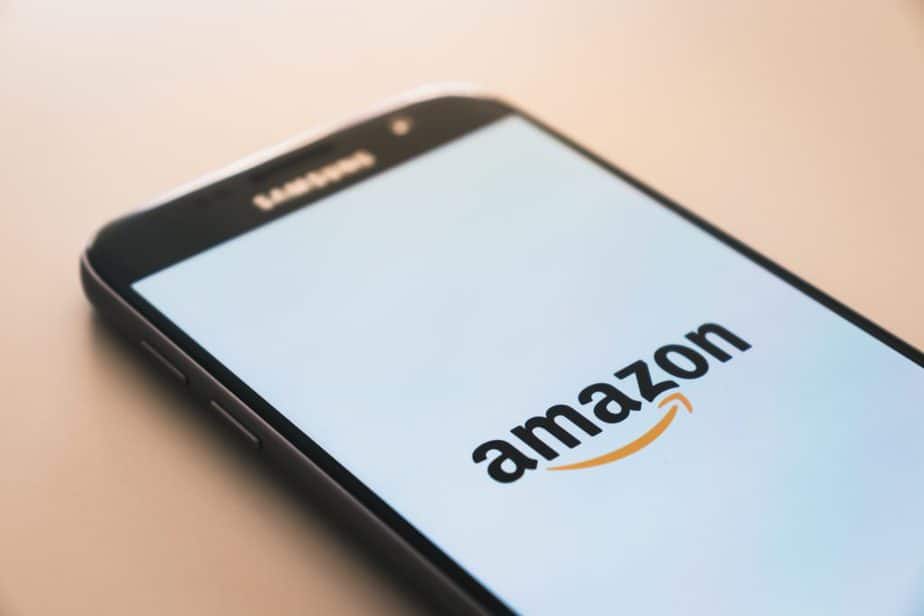 Amazon is the world's largest online retailer. Jeff Bezos founded the company in 1994. Most people associate Amazon with online shopping, but it is one of the world's four largest tech firms. Within a year, Amazon had become the world's most valuable company. Here, let's discuss Amazon's Background Check.
When you have a company the size and achievement of Amazon, you have to rely on skilled and unskilled workers. amazon.com is a global company with offices and warehouses in over 30 countries.
To hire the people who will keep Amazon running smoothly, the multinational corporation has a thorough hiring process in place. So that suitable candidates are selected for open positions, Amazon organizes background investigations on candidates. 
We'll tell you everything you need to know about the Amazon background investigation in this article. Read on! 
Important information on Amazon Background Check 
As soon as you submit your application form, you permit Amazon to undergo a background check. An authorization for a background check will be required once the application form has been filled out and submitted by the applicant(s). If you have any questions, please feel free to contact them at any time! If you do not consent to the background check, your application will be denied. 
Getting the results of a background check can take up to four weeks, depending on the company. Please get in touch with Amazon for an update if it has been more than two weeks since you approved the background check to be performed on you. 
Amazon's background checks are broad and can include information from seven to ten years ago. However, the norm is seven years.
"Accurate Backgrounds" is a second background check corporation. 
Accurate backgrounds may consult you during the clearance process. The company may check your credit score, and you may receive a call from them to let you know. The applicant may be asked to unlock their credit score in some cases.
As part of the job application procedure, Amazon runs a background check. Amazon will not run a background check on you again once you've been employed. 
Because of the background check, Amazon may disqualify your application form. To find out why your application was rejected, you can contact Amazon and ask them for more information.
It's possible to check your basic information before applying for a job at Amazon if you'd like. Sign up at backgroundchecks.com and demand a background check.
What is the information that Amazon check on applicants' backgrounds? 
Criminal background: A background check will reveal if you've been charged with any felonies in the last seven to ten years. Conviction or disorderly conduct details will be displayed. You could be hired by Amazon based on your criminal background. 
 One of the most important points here is that the company will hire people with a criminal background. Offenses and felony charges are included in this, but Amazon clarifies that it treats each person and each felony on an individual basis. 
It's easy to see why. It's possible that Amazon won't hire you if you have a history of theft or fraud, for example. In contrast, they are more inclined to consider you if you have an account of drug crimes or something else that should not immediately hinder your employment for them.
If you are applying to work at Amazon, you would be subjected to a more standard background check that searches through all public information records and reveals any crimes or felonies that were committed against you, as well as any arrests.
Work history: Among the information that will be displayed is information about where you worked in the last seven years, who you worked for, and how long you worked there. During the background check, your former employer's reasons for terminating you could be examined.
What you studied in school: Checks on your background will reveal which colleges and universities you've attended. 
Histories of credit: The company will also provide you with your credit history and financial information. You will be judged based on your financial information A responsible individual who will contribute to Amazon's success. 
Check your references: It is required that you attach a list of references with your job application. You may be asked about your character by your references during a background check by Accurate backgrounds. 
Drug test: New hires and current employees are subjected to rigorous drug testing at Amazon. In the employment process at Amazon, the drug test is often administered after an interviewing or introduction session, criminal records and reference checks, and a criminal background check. 
Amazon checks for drugs in candidates who have been recognized as candidates who are likely to be hired or who have been offered an unconditional contract of employment. Cannabis, cocaine, and methamphetamine can all be detected by this test. A yearly medical exam that includes random drug screens is compulsory for all newly hired staff.
Steps on how you can test run a background check on yourself 
When seeking employment at Amazon, it's necessary to check your history to see what will appear on your Amazon background check. 
On the other hand, a large number of public background investigation sites are accessible online, which anyone can use. Neither the FCRA nor any other legal constraints apply to these sites. Searching for public records about a person is all that is required of them. So you'll be prepared for anything.
On the internet, there are lots of different public background checks available. However, some of them are much more dependable than others. As a result, selecting the right background check site is crucial. However, it can seem like searching for a needle at times.
What are the legal policies that Amazon's background check abides by? 
Accordingly, Amazon is subject to the same laws and regulatory requirements as other employers in the United States. To comply with this law, no employer can take into account a prior felony offense that occurred more than seven years ago. 
For those with criminal records from more than seven years ago, you can rest assured that they will not be considered by Amazon in the hiring process. To determine how far back Amazon can go, we suggest that you examine the local laws in your area.
Actions to take if your background check turns out negative 
It's important not to worry if your credit check turns up a criminal record. Be aware that Amazon does hire convicts, so this doesn't always mean that you won't get hired for a position with them! It's a good idea to have this information on hand so that you're prepared when it comes time to submit your application.
Do you know why you have a criminal record? If it's irrelevant to the role, Amazon is likely to ignore it. Think of a way to let them know. There may have been mitigating factors or personal circumstances that contributed to your offense. Your chances of getting hired to go up on the basis of the conclusions based on what you say.
Make an effort to have your record sealed or expunged. 
Some misdemeanors and minor felony charges can be enclosed or dismissed from your criminal record. Your government's requirements must be met, and you must apply to the court that convicted you. However, if you are successful in convincing them to seal or erase your record, it won't appear in an Amazon criminal history check.
It's Amazon's policy to contact you directly if a criminal offense shows up on your criminal record check and find out more information. Know what you want to say before you call. The company is very accommodating, and if you can explain your situation well, there is a good chance that they will hire you.
Place a high priority on quality and accuracy. 
Even though major corporations do not have the time to scrutinize every aspect of their rigid hiring process, mistakes can cost them millions. A qualified private investigation firm, like Integrated Security Services, can help you get the job done correctly because of this. 
ISS has the knowledge, devotion, and resources to provide accurate pre-employment screening services, all with a human touch and precision that the bigger, over-leveraged background digitally created conglomerates can't be bothered to do."
All of Integrated's findings are meticulously documented in a thorough report. There is a discussion with the client if there is an issue that raises a red flag or is related to a criminal record. In addition, it is recommended that any court-related court documents be obtained to establish that we are dealing with the actual applicant. 
Unintentional hiring candidates can clear their names if errors are discovered, and the company is effectively protected from FCRA-based litigation. Not only does accuracy matter, but also that everyone has a fair shot at winning.
Background check sites for Amazon
The good news is that we're here to assist you in selecting the best background investigation site to prepare for your Amazon application form. When it comes to finding reliable criminal records, our researchers have tested all of the major background investigation sites. 
Accordingly, we've identified two background investigation sites that we believe are miles ahead of the competition. Below are a few of the good sites available:
There are no delays in the results of the searches on instant Checkmate, and the results contained everything that was expected and more. As a result, they produced results that were of the highest caliber.
In addition to a PC dashboard and mobile apps, Instant CheckMate includes a well-designed search management tool. As for customer service, the response timings here matched the time it took them to look for information.
Instant Checkmate isn't the least expensive site around at $33 a month or $28 a month for a three-month bundle. Nevertheless, if you're looking for speed and precision, it's well worth it.
When it comes to accuracy, TruthFinder excels. When we put it through its paces, it consistently produced accurate results, even when we deliberately fed it false or misleading information to test it. As a result, our reviewers found the data to be detailed and precise, and the final report was easy to read.
The TruthFinder browser dashboard was a pleasure to use, and their iOS and Android mobile applications are outstanding, even though their search speeds aren't always consistent. 
Amazon's hiring process 
Here is a concise summary of the hiring process for Amazon:
Fill the application form 
Visit the Amazon Careers page first. Fill out the application form and attach your resume after you've done so. Additionally, you may be required to submit work samples of yours (this depends on the position you wish to fill). 
You can also take a test online. 
It is necessary to take an internet assessment test after uploading your job application. Amazon expertise, approach to work, and problem-solving skills will be tested in this test. 
In the hiring process, a phone interview is the next step. Your training and expertise will be tested in this interview by the hiring manager. A one-on-one interview is scheduled if you pass this phase. 
Conduct an in-depth interview 
When you meet with the interviewer one-on-one, he or she will discuss the position you're applying for with you in detail. To conclude the interview, you will undergo a drug screening
Amazon has a zero-tolerance rule against drug use. It will take a few days for the outcomes of the Amazon drug test to become accessible to the public. If a drug test reveals that you are intoxicated, Amazon will not hire you. Drug tests are conducted randomly in some fulfillment centers. 
The company will call you if you pass the background check and drug test and let you know if you've been hired. 
Last words 
Amazon is a good place to work if you want a stable job. The hiring process is, however, extremely thorough. Throughout this guide, we've outlined exactly how this process will work and what you'll need to do to land a job with this company.
Amazon's Background Check- The Complete Guide