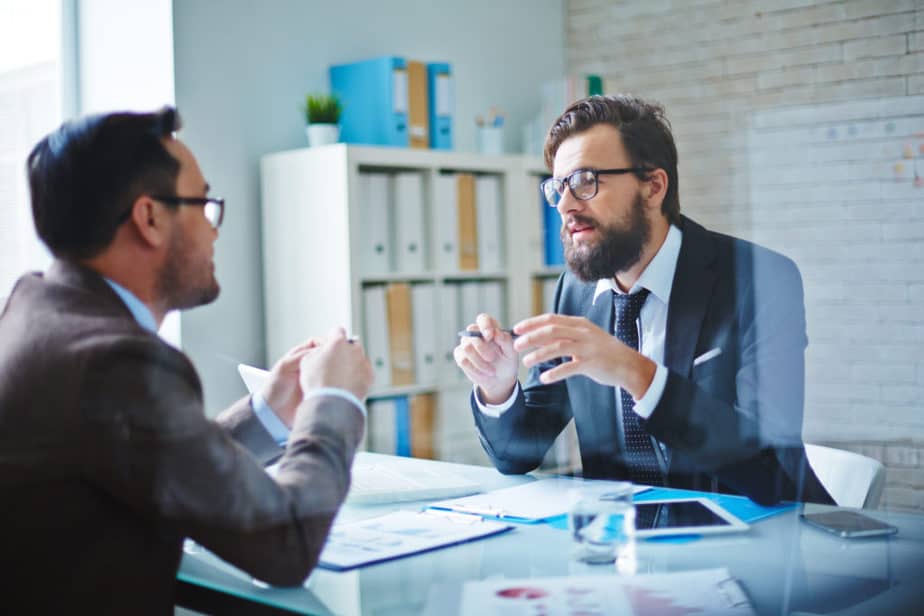 Getting a job in the airways has always been an aspiration for the youth. Although there are different airline options available but the flexibility and contentment Qatar Airways provide in terms of different job roles, it has always been among the top of the ranking table.
Diving back into the history of Qatar Airways, it was launched way back in the early 1990s headquartered in Doha and started with only a few couple of aircrafts but today it has achieved many milestones building up a strong airline business empire serving its customers diligently all over the world covering approximately 170 destinations. It has achieved a remarkable position in terms of providing hospitality to its customers; especially for Business Class, they deliver supreme facilities. Over the years, they have constituted a family of more than 50k people who are gingerly devoted to their roles and stick to specific responsibilities.
Initialization
A multitude of diverse positions in airlines brings out positive chances of getting a suitable job in the required domain. Based on the vast variation of positions, the hiring process and job essentials may differ. Following generic steps must be considered while applying for Qatar Airways-
As soon as the thought for applying in Qatar arises, one must look forward to completing an online application form in the first place which will include a few personal and contact details, a passport-sized picture along with current CV as well as a xerox of passport, post which the applicant will receive an email invite to attend the interview.
Inclusive of desired requirements, the applicant must be a minimum of 18 years of age for beginner level and 21 years and above in terms of cabin crew, with an arm reach of 212cm with mandatory proficiency in written and spoken English in addition to outstanding soft skills.
Acceptable to basic requirements, once the application gets approved then an invitation for the open day recruitment is received for which the underlying step is to be right on time and be able to generate all the identity documents for the further application process. Advancing to which, chances of group activities like role-plays or problem-solving skills are likely to take place which will evaluate communication skills and teamwork.
Physical attributes like minimum height, reach check, tattoo check, etc. might be considered strictly for few job roles. Interpersonal skills like patience, chivalrous courteous, are the topmost priority to be able to present oneself unsullied.
Focussing on which role is desired one has to be precise while presenting the suitability for the position with a graceful attitude. Previous work experiences can be an add-on while setting up real-life situation examples which will elevate the chances of selection.
Eventually, there will be few background checks including medical, criminal record, NOC, etc. succeeding to the on-boarding process and further training.
Different Roles
Depending on the academic level, there are different positions to apply for. However, these are not limited to the below positions. Few of them are-
• FLIGHT ATTENDANT- Starting from the basic level, this role requires a high school diploma or even GED is acceptable to some limits. The main responsibility lies in ensuring passengers' safety and this particular role constitutes around a quarter of total employees.
• GROUND STAFF- This role is not limited to precise title and varies from location to location. However, the role defines assisting passengers in the terminal for various services.
• FLIGHT DISPATCHER- This is one of the crucial roles in airlines as it looks for the efficiency of the aircraft while planning down everything in the detailed description including external natural factors as well.
• FLIGHT INSTRUCTOR- This role comes after a certain level of experience wherein senior pilots might be an acting mentors for new ones who will train them to fly.
• AIR TRAFFIC CONTROLLER- Considering either a bachelor's degree or a minimum of three years of any work expertise, one can have chances for receiving education on traffic control.
• PILOTS- At least a bachelor's degree with rigorous training and a strong academic record is required along with the understanding of flying planes which will in turn help to get a pilot's license.
• CABIN CREW- Professionals in this role are responsible for the security and reassurance of passengers while flying.
• TECHNICIANS- Real or virtual time technicalities are taken care of by engineering graduates in this field.
Privileges/overall benefits
Looking for a decent job in airlines with utmost benefits Qatar Airways has always shone like a star. Out of innumerable benefits of Qatar Airways for full-time workers, few are listed below-
Insurance in terms of both health and medical fields.
Post job completion plans
Travelling allowances in addition to paid leaves.
Accommodation is permitted for more than one relative, friend or sibling.
Not to forget family time, there are parenthood leaves.
Family well-being and collective excursion concessions are also allotted.
Not only is this but there is an efficient role of Women Empowerment here, which sees 3/4th of total cabin crew members as women.
All bills are on the house except that of the Internet which is quite negligible.
Everyone gets to have his/her own hotel room while in the stopovers.
Best part is they provide non-taxable salaries to their cabin crews.
Pay Grade
Depending on different positions and experiences there is a variant pay scale for all employees. To give a few examples- Cabin crew staff may expect a salary of above $20k while on the other side a customer service agent in airlines may be getting a salary above $25k. There is room for overtime pay as well in case there is an exceeded number of normal hours of flying take place which is again non-taxable. However, the salaries are not bound to industry excellence degree as there is much fold of benefits lined up with different roles.
Important Tips to remember
The centralized process of online applications is followed all throughout. Though one's selection depends on academic and suitability of the domain but there are few things that are kept at preference while shortlisting there is a prioritizing process for Qatar nationals and after that nearby located ones shortlisting candidates in Qatar Airlines which in few cases may require for a relocation to nearby areas of base location. It also prefers to be familiar with more than one language which can act as icing on the cake especially considering Arabic and English together. Professional attire is desired for all time training or acting roles with a confident gesture physically and not to forget politeness and calmness as behavioral attributes. After submitting the application, one must attain patience as it may take around a couple of months to receive further communication depending on the roles applied for.
Conclusion
Undoubtedly, with all the leverages and advantages, Qatar Airways provides outstanding job opportunities with an equal amount of security in terms of after-job benefits as well. Focussing on employee wellness in terms of different allowances is a key to job satisfaction which is mostly favored by everyone. Not only it ranks on top in terms of job opportunities but also in service ratings as well. Customers all over the world have marked their experience with Qatar as marvellous rating their staff service, ambiance, food and beverages, neatness, etc. for both cabin and ground staff.  Nevertheless, everything stated above stands ethical in terms of applying according to one's interest and eligibility but one must make sure to do early research about Qatar Airways.
How to Get a Job at Qatar Airways?