It is the nature of human beings that it takes some time to adjust to a new place. Especially if we talk about young kids, they have to leave their homes and go to colleges for higher studies which may be a big change in their lives. After attaining primary education from school, they have to decide whether they want to continue their academic career or not. If they want to pursue their studies, they have to select a college and apply for admission to get their first degree. They may find it difficult to adjust to the new environment, but there are many benefits that they can get after getting an education from these academic institutions. Let us know about "Adjusting To College Tips"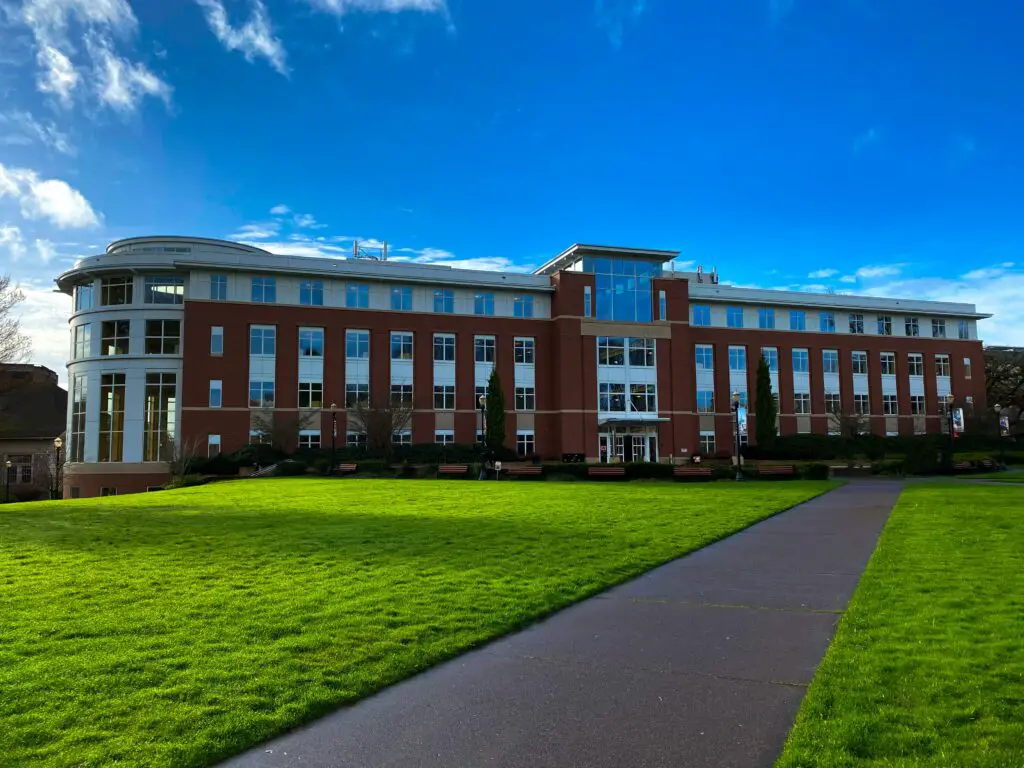 Adjusting To College Tips
Moving from the old environment to a new higher institution is a major change in a student's life. The new students may take some time to adjust to the new institution. They may find it difficult to leave their old schools, teachers, friends, and parents. But if they figure out how to adjust themselves to college life, it will give them a great chance to meet new people, make new friends, enhance their skills, and have the opportunity to sustain their career path. College life gives them freedom and liberty, and they can learn more about how to deal with the challenges of life.
Adjusting To College: 
Some students found it difficult to select a college and get admission to it. But actually, their real test starts when they enter college. As new students enter a higher institution, they start their particle life. The life of a college demands many things from new students as
These newcomers get liberty in their life when they enter college. They have to learn how to use this freedom.
They have to learn how to manage their social circle as well as their academic activities at the same time.
These new pupils must learn how to solve their problems, if any arise, without involving their parents.
The newcomers need to learn time management to maintain the tight schedule of their classes.
As they leave their friends and family to continue their studies, they should try to maintain their physical and mental health.
Suggestions for adjusting to college:
New students enter graduate schools with lots of expectations and feelings. It is easy for some students to adjust themselves in these higher schools but others may find it difficult to adapt to the changes. For both of them, these are important changes in their lives and they may need some time, help, and support.
Here are some tips for new students to settle down in their new graduate schools.
Make friends And Support Each Other:
Many kids came from different surroundings and gathered in the college. They came from different backgrounds and environments. 
It will be good for newcomers, to make friends and try to make connections with as many students as they can. Try to be polite and calm when communicating with seniors as they can provide you with a lot of help in your college life.
Treat your teacher with respect and communicate with them off and on. As there are so many students in the college, it will be good for students to make strong bonding with teachers, which will help them in their academic studies.
Properly Follow Your Subject Schedule:
When new students enter college they gain freedom and liberty. Some students cannot handle this freedom which can cause harm to their academic careers.
Freshers need to make a proper timetable and follow it. Set the time for their studies and academic activities, and some for fun as it is essential to fresh their mind. 
Take Care Of Your Mental And Physical Health:
To get to college, kids must leave their loved ones and home. They have to do this if they want to achieve their dreams.
But this is not an easy task, some freshers easily handle this separation and for some, it may affect their mental and physical health. They can go into depression and stress which badly affects their studies.
So, kids need to try to bear this, with courage, and actively take part in college activities that help them and they can easily divert the mind.
They should do some exercises and yoga to calm their mind and get rid of depression and anxiety. 
Enjoy Your Informal Activities But Beware:
When new students enter college they get more chances to enjoy their informal activities. They can go to late-night parties and have more chances to eat and drink unhygienic things. But that's the time when they should beware!
Freshers should always remember their preferences, they have to understand that they go to college for studies and to make their careers successful. These informal activities and parties may help them to adjust but they can also divert them from their studies. So they should try to manage everything in a good way. 
Concentrate On Your Studies:
The main purpose of getting into college is to attain higher education that helps a student to sustain his career path. If new student concentrates on their studies they can get their degree with good remarks, which any employer will prefer.
This also helps students in adjusting to college. If they concentrate on their studies and spend most of their time reading, researching, and completing their academic task they can easily achieve the purpose of their college admission.
Take Part In Extracurricular Activities:
Higher institutions arrange extracurricular activities to keep their students active and healthy.
By taking part in these activities like sports, speeches competitions, and seminars the freshers can adjust themselves in college. These activities make them mentally and physically strong but also a source of entertainment. Students get frustrated with continued studies. These activities help reduce this frustration and refresh them.
Try To Stay Strong Financially:
By getting into these higher institutions new students also get financial freedom. They have to work to pay their dues and expenses which makes them more responsible.
New students should try to spend their money wisely. They try to save money instead of spending it on false activities. If they have less money they will always be worried about how they will bear the expenses and may face difficulty adjusting to college.
Significance Of Getting To College:
If a new student properly follows these tips, he can easily adjust himself to the environment of college and can achieve a lot of benefits by getting into the college.
These graduate schools play a significant role in personality and career development. Many other causes can urge you to go to college.
Let us look at some of them below
Eager To Learn More:
If a student wants to get more knowledge and is eager to learn more, these higher institutions are the best place for him. 
These academic institutions offer a variety of subjects that a student can learn. He can not only get academic qualifications but also get a chance to participate in extracurricular activities. Both of these activities help to maintain his mental and physical health and make him a valuable asset to society.
Sharpen Your Skills:
A person with skills is an asset to an establishment. He is versatile and capable of doing multiple tasks in the establishment effectively. 
The main purpose of these institutions is to increase and sharpen the skills of their students. The pupils have to perform many activities that are the requirement of their degree which enhances their personal and professional skills. They can easily perform many activities in their life with the help of these skills.
Help In Determining Career Paths:
A pupil is confused about which profession should be his future career. The college is the place that helps him in selecting his career path. 
These institutions not only offer degrees in the relevant subjects but also offer courses that sometimes are the requirement to get the degree. 
There are student clubs and groups that volunteer to participate and offer their services in many social activities. By participating in these activities students get to know about their abilities and the tasks they can do efficiently. They can select their career by keeping in view their abilities.
Improve Your Personality:
An impressive personality affects a lot in a person's life. A confident and sharp person can easily create his place in society.
In college, pupils have to conduct group presentations on different topics given by their professors. The results of these presentations affect their annual grades. They need to be clear and confident while giving presentations. Their confidence throws a deep impact on the professor and the pupil's final transcript. 
These presentations also teach the students the skills of communication, problem-solving, and time management. 
Enhance Your Chances Of Getting The Desired Job:
When getting young, a person is always worried about how he will sustain his professional career and how he can increase his chances of getting his desired job.
Well, he can secure his future by getting higher education from higher academic institutions. The degree that he acquires from these institutions will be recognized by every professional. The employer prefers a person who has qualifications and knowledge of the respected field. 
College studies and degrees enhance your chances of getting the desired job
Increase Your Social Circle:
True friends are those who understand and support you in the ups and downs of your life. The college is the place where pupils get the chance to meet different pupils that come from different backgrounds. When they work and support each other in the daily activities of life they come closer and make an unbreakable bounding.
The students also get a chance of creating strong links with teachers who not only help them in their studies but also guide them through hard times in life.
Make You Responsible:
Colleges make pupils responsible and enhance their decision-making capacity. They have to become independent to recognize and fulfill their duties. 
Students know that they have to work to pay their college expenses. They have to complete their assignment and other activities before their deadline. These burdens make them responsible and they understand the difficulties of particle life.
8. Learn Different Traditions: 
Many students came from other countries to complete their academic studies. They came from different traditions and cultures.
A class in college is a group of persons in which all students from different traditions and cultures are gathered, for a common purpose.
They came to know each other and get the chance to share their culture, traditions, and customs. This helps a student to increase his knowledge about different traditions and also increases his social circle around the world.
Conclusion: 
Adjusting to college means that new students are going to face many facets of life without the help and support of their loved ones. But if they try to adjust themselves, the years they spend in college will be the best time of their life. The experience and pleasure they got from college will be immensely memorable. These academic institutions not only provide qualifications to them but also make them a valuable assets for their country.
Frequently Asked Questions:
Should I go to college for further education?
If you want to get a bachelor's degree in any subject, college is the best place for you. College not only gives you the qualification but also sharpens your personal and professional skills.
What are the benefits of getting qualifications from higher institutions?
There are many benefits of qualifications that you get from higher institutions. They help you to secure your future in both personal and professional ways. They enhance their capabilities of communication, problem-making, decision-making, and many more.
Does a college degree help me in getting my desired job?
The employer always prefers an employee who has a degree in a relevant field. If you get a degree from a well-reputed college you can easily get your desired job. 
Why does it take time to adjust to college?
Adjusting to college may take some time because it is a new environment for new students. They have to leave their loved ones and old teachers to get their first degree.
Adjusting To College Tips -Learn More About It