Technology is growing at a fast pace in every economy, and it is creating a lot of job opportunities all over the world. Programming, game, web, and app development all require coding, which is why programmers and coders are in high demand in a variety of industries in the US. Let us know about 'The Best Coding Apps for Beginners'.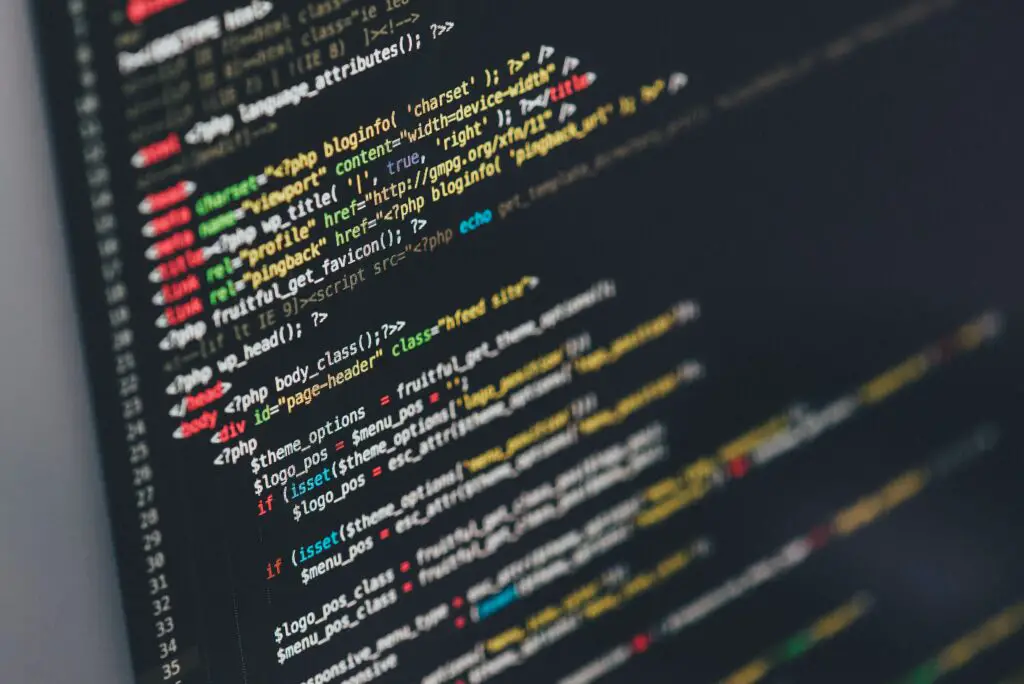 The Best Coding Apps for Beginners:
If you're a beginner and don't know where to start but want to pursue a career in coding, coding apps can be extremely beneficial for you. These apps give you the freedom to learn code at your own pace. Coding in any language is tough and needs a lot of practice, so this article will discuss the best coding apps for beginners as well as the best coding languages from which you can start your professional career.
With coding as a fundamental skill, you have the choice to expand your career in the programming and tech industries. Some of the best coding apps for learners are Enki, Encode, Solo Learns, Data Camp, Grasshopper, and Programming Hub. You won't be able to specialize without practice, so some of the best programming languages are HTML and CSS, Python, Javascript, and C and C++.
Best Coding Apps for Learners:
Enki.
Encode.
Solo learn.
Data Camp.
Grasshopper.
Programming Hub.
Enki:
Enki is one of the top-rated apps; it provides personalized lessons based on the user's preferences and skill level. From Enki, you can learn over 20 different programming languages, including JavaScript, Python, CSS, blockchain, data analysis, and more. 
Enki offers over 2,500 lessons and an interactive community where users can learn from one another. Enki is available for both Android and iOS devices. Enki's basic plan is completely free. The premium subscription costs $7.99 per month or $38.99 per year.
The content is simple to understand and well-explained with examples. For those with some experience, there is no need to waste time on the basics because you can jump right into solving code challenges.
Encode:
The Encode app is well-known for its short, self-paced lessons and real-world examples. Python, JavaScript, and Swift are all taught by Encode. Learners gain the fundamental skills required to build websites, run queries, and analyze data.
Encode is available for both Android and Apple devices. Encode is available for free download but requires a $2.99 monthly in-app purchase (or $6.49 for an annual subscription).
Solo Learn:
The solo learns app provides courses in a variety of programming languages for beginners like Python, C, C++, Javascript, Java, etc. Sololearn, one of the best coding apps because of its learning practices, offers different programming-related puzzles and quizzes from which beginners can learn quickly and easily, also users can post scores they obtained and share the results of quizzes.
Sololearn is available for both Android and iOS devices. The basic subscription to Sololearn is free. Sololearn Pro costs $12.99 per month or $29.99 per year.
Data Camp:
DataCamp is the best app to learn to code and program beginners because the app provides fundamentals of widely used programming languages like Python, C, C++, Ruby, SQL, data science, visualization, and machine learning concepts that can be easily understandable for beginners. The data camp app provides many hands-on exercises to follow the structurally sound courses, ensuring you're ready for the platform's coding challenges and projects. Every course's first chapter is free, allowing you to test the waters before committing.
Grasshopper:
Even those who are new to programming will find this app's effective teaching method to be very simple to use. A simple interface will never bother or distract you from your learning. Furthermore, you will have brief lessons that will allow you to complete them quickly and efficiently. As a result, you can use this app whenever and wherever you want without feeling tense or bored. The code team collaborates with Google to create the app.
Programming Hub:
Programming Hub has a lot of courses ranging from 20+ coding languages to software engineering. The Programming Hub app uses stories to teach coding. Aside from programming language courses, there are also courses in app development, artificial intelligence, digital marketing, and other topics. There is a free option, but the all-access pro option costs $6.99 per month (or $41.99 per year).
The BC Languages for Beginners:
According to the US Bureau of Labor Statistics, the BLS anticipates 25% job growth for these professionals till 2031, and their average median salary is $109,020 per year. These are some of the easiest programming languages for beginners:
A perfect combo of HTML and CSS.
Python.
Javascript.
C and C++.
A Perfect Combo of HTML and CSS:
HTML is an easy programming language used for coding and web development; it is also the skeleton of coding and programming. HTML and CSS together make a perfect program. CSS is used for designing simple HTML programs.
CSS is used to customize a website's appearance according to the user's interests, and it also allows you to define animations, hide or show specific content, and control the positioning of page elements.
Python: 
Python is one of the easiest languages to learn for beginners, and python is easily understandable due to its resemblance to the English language and its easy interface and simple syntaxes. Python is a beginner-friendly programming language, and because of its simplicity, it became preferable for new programmers and coders to enter the world of programming. Python is also a flexible and understandable language, which means the rules aren't hard-coded and tough.
Javascript:
JavaScript is frequently used to implement client-side functionality, has very easy and small scripts, and is also known as a scripting language. JavaScript can be used to add trendy features to websites and is user-friendly because it does not require a compiler to run and is compatible with most browsers.
 C and C++:
C and C++ have been famous for decades because of their functionality, but both are considered low-level languages. They are mostly used for developing high-performance systems and adding very advanced effects to websites.
Learning C and C++ is very important because they can provide you with a variety of functions, including a solid foundation in programming.
Conclusion:
You have a variety of programming languages and code-learning platforms available, you can determine the best-suited programming language that meets your needs and search for tutorial apps that are the most understandable and efficient for you. You will only be able to manage tasks from programming apps after learning some cool coding concepts. Then, depending on your needs and level of expertise, you can select an appropriate language that helps you develop your knowledge of coding.
Frequently Asked Questions:
Can I begin coding if I have no prior experience?
Programming jobs are ideal for people who enjoy working with computers, particularly those who enjoy completing coding tasks. While work experience can help you get a programming job, many companies hire programmers with no formal experience.
Which IT job requires the least amount of coding?
Non-coding jobs in the IT sector include positions such as business analyst, project manager, and market research analyst.
Can I work at Google without knowing how to code?
You but only if you have business knowledge. It turns out that coding accounts for only a small portion of all jobs at Google. Because, no matter how brilliant Google's engineers are, they still require someone to manage, sell, and protect their code. This is where you, the seasoned business professional, come in.
The Best Coding Apps for Beginners