Since we humans learned about civilization, we started three modes of transportation from one place to another. That is land, air, and water. For land, we use trains, buses, and other vehicles. An airplane is known as the king of the air, In the same manner, Cruise Ships are famous as the Queen of the sea. We use trains, buses, and other two or four-wheeler vehicles to travel on land. Here we will see about How To Get A Job On A Cruise Ship With No Experience?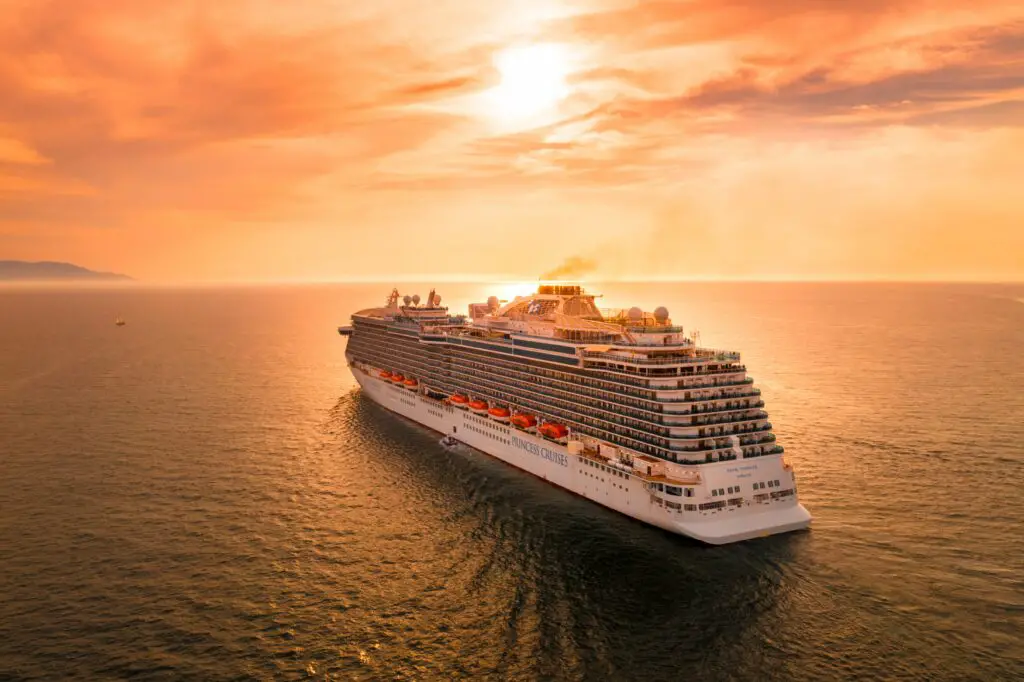 Cruise Ships are large vessels like construction, it requires numerous employees to work successfully, it could be, a good opportunity for a beginner, to earn money, and run their life successfully, without any experience in cruise ships. It could be a great way, to learn new skills. If you are interested, in finding work on a cruise ship it is essential to know, how to approach it.
In this article, I tried to clarify, how an unemployed and untrainead person can try and get a job on a cruise ship.
If you don't have experience, follow the below steps to get a job on a cruise ship
Though; you are not experienced, then also you can find a good job on a cruise ship; If you match the below criteria
Qualification – The first selection criterion is the required qualification for the applied post. If; you are applying for the post of Engineer, you must have a degree in Engineering from a valid university. Whatever post you are applying for you must have to meet the criterion of qualification, which is the first requirement.
Age – The second criterion is, the age of the applicant. Mostly Cruise ships don't allow any applicant less than 18 years, and for some posts not below 21 years, so; if you are eligible according to age, then only your application will be accepted.
Passport and Visa – As; cruise ships are traveling through, national and international ports, here valid Visas and passports are essential for, its employees. In such case, you must have shown your Visa and Passport while the time of the interview. Or, simply your application will be rejected.
Clear Background – Cruise ships are made, for the transportation of passengers; So to keep the safety of passengers, the Cruise owner looks, at first for the clear background of their employees. If they have criminal backgrounds, they will not allow the applicant to join the cruise ship. So; before applying for this job you should check whether your background is appropriate for the applied post or not.
Medical certificate – Cruise ships, have to travel into the water, so its passengers and especially employees must be healthy and strong, for fulfilling, this criterion of eligibility its essential to be medically fit. As; it is a matter of passenger safety too. If any employee is suffering from any contagious disease, chances are there to affect passengers too. Thus, the cruise ship may ask the candidate to undergo a medical exam; or bring a medical certificate.
Any special piercing patches or Tattoos – Some cruise lines do not allow their employees to keep visible tattoos. It may be permissible if you assure to cover it. Before applying, you should find out the facts.
How to prepare a resume, for Cruise ship jobs with no experience-?
Submit your application – When you submit your resume or application, before submission check once, whether it is complete or not, if any asked point is left, first complete, then submit. You have to check, whether the company's requirements match your application or not.  If you are applying on its website, Reread, the job listing carefully to make sure, you are following all the instructions, asked by applicants.
Now, you may be curious to know, what Cruise ship jobs you can apply for without experience- 
The answers are below  
Attendants for ship –Attendants on the ships are general service persons, they get their duties after selection, on which specific wing they have to work. But they have to work for passengers or staff on request. Their average salary remains around $28,455 per year.
Room Steward – Room stewards, also known as; cabin stewards, their primary duties, are to supply orders of passengers in rooms. When passengers will be out on shore, they have to enter the room to check cleanliness, change bedsheets and clean the bathroom and room floors. The average salary of room stewards remains approx. $28,124 per year.
Dishwasher – Primary duty of a dishwasher, is to work in the galley – the cooking area of the ship. After using the passengers for eating and drinking, they have to clean the dishware and glassware. They work with cooks in the galley-  the cooking area and are responsible for cleaning utensils used for cooking they have to, clean sterilize and arrange them for the next preparation, an average salary of a dishwasher remains approx. $29,108 per year.
Bar assistants –  Bars are an integral part of cruise ships, People avails, and prefer the journey of cruise ships mostly to enjoy. And spend a memorable time with family on vacation. The primary duties of bar assistants are to help run smoothly bar tenders on ships. Their responsibility is to check, the bar's drinks and ingredients remain stocked. They are also responsible for cleaning and sanitizing bar tools and glassware. The average salary of a bar assistant remains around $31.626 per year.
Steward or Deckhand – One of the most important positions, to work on a cruise ship is Deckhand, their primary duty is to monitor every activity on the ship, and check the cleanliness of the main platform and walkways. To handle problems of passengers, and to keep a look on comforts of passengers. In some cases, Deckhands may ask for help, for a passenger who is in need, or a passenger, a crew member who could help to come out of that problem. In other words, we can say. The deckhand performs more or less the duty of a deck manager on the vessel. An average salary of a steward remains around $31,811 per year.
After all observations, we could find out whether any skilled person can get a job on a cruise ship with or without experience if he/she fulfills the criterion given for the applied job.
How To Get A Job On A Cruise Ship With No Experience?