Getting admission to one's dream college is one of the fundamental moments for a lot of people. In order to get there, one has to work hard in a lot of ways. One of these is to write the perfect College Admission Application letter, which will convince the board that you are a worthy student. Let's learn about 'College Admission Application Letter'.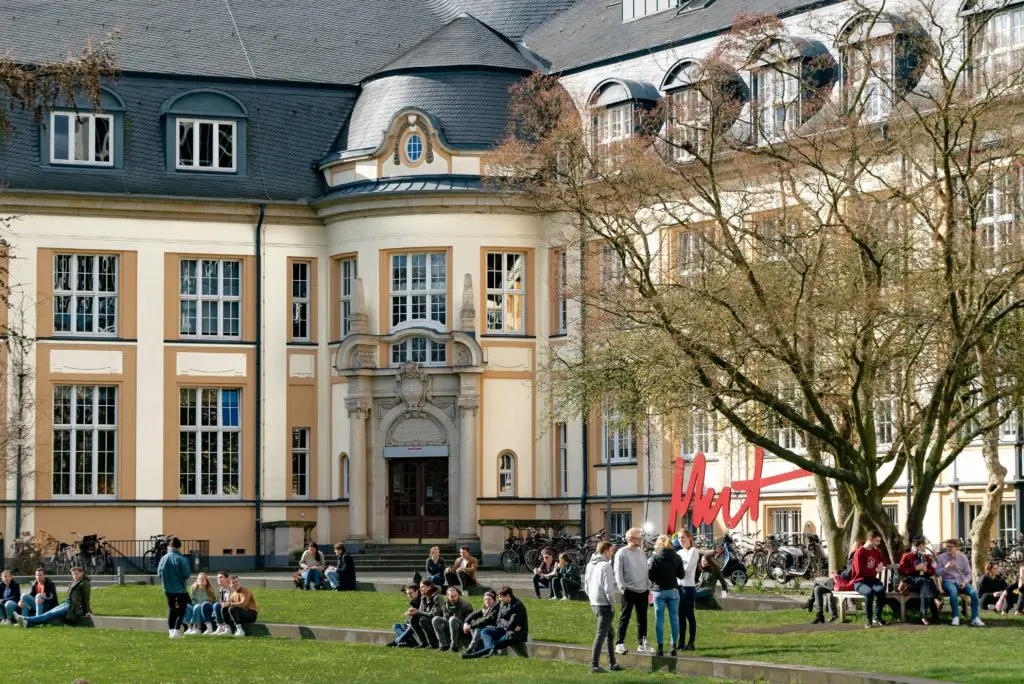 What is a College Admission Application Letter?
It serves the purpose of briefing the college board about your reasons as to why you want to join a certain program. It is an opening to your application, which also includes other things like scores in exams and achievements. It helps the college board decide whether they want to go further with your application form or not, or at least gives them a first impression which helps them come to a decision. 
We have created a simple guide for you to work according to so that your college application writing experience is breezy.
The first thing you should do is narrow your choices of colleges to places where you are interested in going. You should check if these colleges provide courses which are of interest to you. Other factors you should keep tabs on include place, fees, environment, and placement among other things. 
After that, you can set to writing your college application. Your main intention should be to put forth yourself in a way that will convince the college board that you are indeed capable of being an asset to their institution.
Before beginning with a letter, you should keep these things in mind so that you are not hassled at the last moment – 
Your required scores. Make a photocopy, upload pdfs to a folder and back it up, keep it in your phone – so that you can access them whenever required.
Your achievements – make sure you have all the important certificates, be it of debates, sports tournaments, volunteer work, or any other competition. These will help boost your application's status. 
A rough outline – make a list of all the colleges along with their application submitting period. Try to submit as soon as possible, and make sure you do not slack off anywhere. Sometimes we do not get our first choice of college, so we should have an appropriate backup that we can work with. 
Make a priority list and note down if any of the colleges require anything specific. Do not miss out on such details because they can be a dealbreaker, and make you lose out on opportunities.
Here are some things which look good in a college application letter-
Extra-curricular activities like sports, debate, essay writing, etc. Make sure to participate in such things whenever you get the chance.
Volunteer work – things like teaching underprivileged kids, volunteering at an old age home, going on tree plantation drives, etc will make you come across as someone who is aware of the issues and wants to take ground action.
Honesty. Be upfront about your passion and needs. They will appreciate it if you will get to the point without making elaborate claims. 
Good grades. This could be left unsaid but you should remember that all the other activities you participate in should be built upon your good grades. Work consistently, and make a timetable that does not stress you out and adhere to it. 
How To Write A Good College Application Letter?
To write a good application letter, you should first look up a few things. Research is always a good thing and helps you use your time and energy efficiency to create a concise and appealing college application letter. 
Find out more about the college. Look them up on their website and check if they provide you with the things you are looking for in a college. Apart from academics, you should check for dormitories, their infrastructure, what's their attitude towards extra-curricular activities, etc. Another very important question is whether their mission is of use to you career-wise. 
Be specific. Jot down important points beforehand so that you don't forget about anything when you sit down to write about it. It's easier to forget things when you are rushing things at the last minute, so it's better to start early and make use of all the time you have.
Highlight your strengths. The college board will read a lot of other applications, you'll have to make sure yours stands out positively. Highlight your strengths and achievements. Mention all the things you have done while in school and even outside of it. The more determined and focused you appear, while also having interests of your own, the more you are ought to stand out. 
Important Things To Remember
There is no specific way to write these letters, but you have to follow a certain set of rules in order to write a good college application – the kind which will guarantee your admission. The general format that you should follow should include the following – 
Your name and street address – 
At the top of your letter, you should mention your proper name along with your residential address in a different line. 
Mention the date you started writing the letter on. Early submissions are always a good impression and elevate your chances of getting into the college you prefer the most.
Address it to the head of the institute, and also mention the full name of the institution. 
Include a salutation. The safest choice is to be formal and/or polite; consider using "dear" followed by Mr/Mrs or "respected," and then go ahead with it.
Outline your reasoning for why you want to attend this specific college. Explain why you want to do it, and make sure you highlight the positive aspects of their institute so that it reflects back on you in a positive light.
Write a conclusion. Do not make it as elaborate as the letter but do make sure to reaffirm your intentions. The conclusion should be strong so that the admissions officer remembers it. 
Thank them for their time and for the opportunity they provided you with. Being polite is very important if you want to go far in life.
Sample Letter
Here is a sample for more clarity.
[Your Name]
[Your Address – street name, house number]
[City, Area]
[State, Postal Code]
[Country, if needed]
[Date]
[Name of the head of the admissions] 
[Name of the institute] 
[Institute address – follow the same format as you did for your own address]
[Salutation]
This letter is my formal request for admission at [institute name]. After researching for the past few months about various colleges which provide [course name], I have come to the conclusion/concluded that your institute is the best in the field. I appreciate the dedication this college has towards making the students learn and succeed. The thing which stands out about your college in regards to this program is [state the things which attracted you to their college].
I am currently looking to begin my undergraduate studies in the field of [] and I really think being in [college name] for it would help me boost my knowledge and help me build a stable and successful career for myself later on. 
I have attached the required documents and my essay with this application. I am willing to answer any further questions. I look forward to hearing from you soon.
Thank you for taking the time out to review and consider my application.
Sincerely,
[Your name]
Or you could also use the following body of the letter –
I, [name] have been following your college's program for [course name] quite closely for a while now. I aim to work in the field of [subject] and I believe that getting in the program at your college would benefit me greatly academically and ultimately professionally. 
I am attaching all the required documents along with my essay, and I am available for answering your queries at all times. 
Looking forward to hearing from you. Thank you for your time. 
Sincerely,
[name]
[signature]
It should be noted that these are merely samples. You can take ideas from it but there's no need to exactly follow this sample's wording. As long as you are respectful, brief, and honest, you are bound to be noticed. 
Proofreading
Another important thing is to proofread. Make sure you cross-check the content, grammatical errors, and everything else at least a couple of times. You don't want to give a messy first impression which may make it seem like you're not passionate about these things. It's always good to show it to someone else – maybe a parent, teacher, or a trusted friend who can help you spot mistakes that you might have missed. 
Now we have learnt 'College Admission Application Letter', Getting into a good college is indeed very important. You should start planning well in advance if you want to get in the one you really want to. We hope these tips are of use to you and you will be able to succeed in your endeavors. Good luck!
College Admission Application Letter- Know More About It