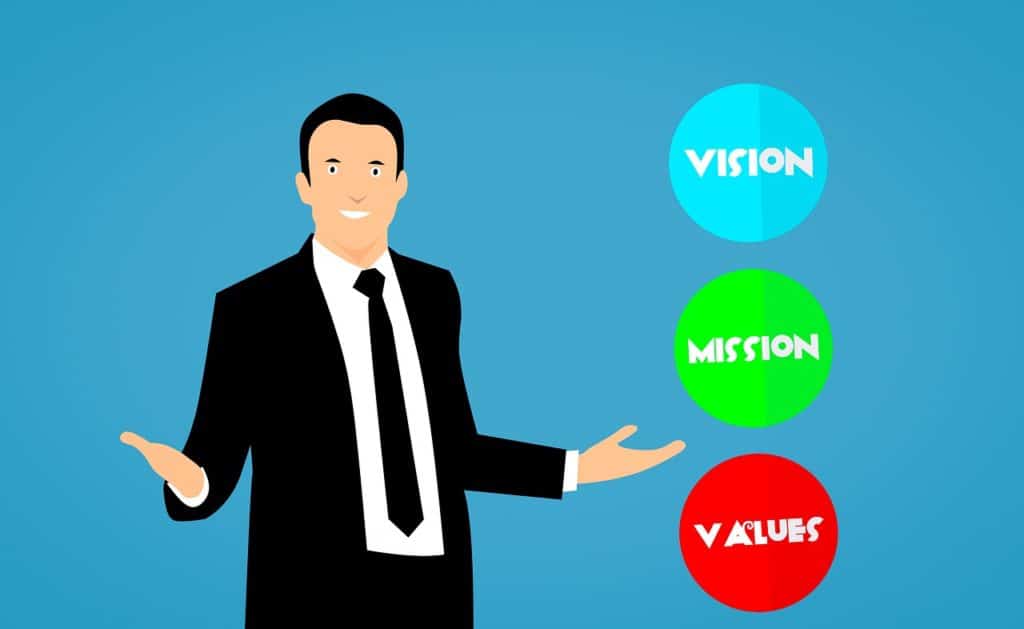 Established in 1962, Kohl has expanded to be the largest retailing corporation. We will discuss Kohl's Mission Statement and Vision Analysis. The Marx Kohl founded company sells almost everything required in daily life. From engine oil to kitchen appliances, you can "expect great things," which is also the tagline. Kohl's mission is to become the leading departmental store that is family-focused and value-oriented. They offer quality, exclusive, and national brand merchandise to the customer conveniently, friendly, and exciting. Kohl's vision is to offer the best merchandise at the best prices and make the shopping experience enjoyable.
Kohl's Mission Statement
Their mission focuses on growing the company beyond America by increasing customer satisfaction, quality of products, and maintaining a market niche. Recently, Kohl has been shifting its sell from shopping malls to stand-alone markets to increase their availability to its customers. Some points in their Mission Statement are – customer satisfaction, quality products, and niche.  
Customer Satisfaction: "…to the customer in an environment that is convenient, friendly, and exciting." These lines explain Kohl's intention to make their customers happy and satisfied. Kohl has emphasized statistical and analytical data, ensuring the needs of the buyers. They also have a partnership with Amazon, which has created an online platform for Kohl clients. The company has also introduced a feedback system from their customers. It gives them a metric of management and improvement of their wide-range products. Combining in-store as well as online purchases and easy returns, the company is touching heights. Kohl runs in the upper tier of customer satisfaction in the American Customer Satisfaction Index.


Quality Products:  It describes that Kohl intends to deliver super-quality and unique products to its customers worldwide. Kohl has taken the initiative to serve world-class brands like Nike, Lee, Adidas for its potential customers. Kohl offers space for each brand in their stores. They control their production, manufacturing, and marketing departments to ensure quality. It also helps them earn lots of profits. Some of the highest bought products are small kitchen appliances, athletic apparel, and fashion collections. 
Products you should try in Kohl's store are:
Kitchen Appliances:  If you are looking for a mixer-grinder or electric blender and molds for your cake, Kohl's is your one-stop destination. High-quality and tested products are waiting for you at kohls.
 Athletics: If you love sports, Kohl's should be your fitness stylist. Starring all the reputed brands, you might bump into your favorites.
 Fashion Collection: Rings to clothes, get yourself trendy with the latest collections from designers.
 Men Accessories: Pick up wallets, shoes, and socks from the specially designed area section. 
 Home Essentials: If you are looking for beautiful pieces of home décor, you might give a visit to the nearest Kohl store.
Well, there are much more products. But these were a few you should try.
Niche: "…family-focused, value-oriented specialty department store" states that they cater to serve all the members in a family under one roof. They have a wide range of products. Starting from women and child care accessories, men's products as well as household products. The product's prices decided strategically keeps in mind the competitive market. They are neither too costly to exceed middle-class reach nor too cheap to compromise their quality. They also extensively carry out market research and analysis to keep themselves updated with the demand and supply chains.
Vision Statement Analysis
Their vision is mainly to provide their customers with the best quality products at affordable prices. They work for their consumer's happiness by providing them with brands they love.  The vision statement states to provide the best merchandise at the best prices.  They also provide their customer with a rich shopping experience. 
Best merchandise at best price: This shows Kohl's compassion to provide its customers with the best products at affordable prices. Recently, Kohl's has been setting up stand-alone stores to make its availability prominent all over the area. Providing the best quality shopping brands at a very consumer-friendly price ensures their high sale in the market. Online marketing has also favored customers to purchase items in remote places or under unfavorable conditions. That, in turn, helps Kohl's to reach out to more people and expand the business.


Rich shopping experience: All products under one roof makes shopping experiences quite favorable for its customers. The seller in the shop helps the customer to make a wise choice of products by guiding them with efficient items for their requirement. Also, the strategy of easy returns strategizes their market growth. Also, in recent times the online availability of Kohl's products helps customers buy products at any point in time without moving out of their house. Kohl has integrated with Amazon. It has made ordering, returns, and delivery quite convenient for all the members of a family. It also helps them review, compare and analyze the benefits of a product before making a purchase. 
Some Core Values of Kohls Derived from the Statements
If studied closely, the mission and the vision statement clearly define certain values which the company follows. They might be put down as follows:
Result-oriented: The company has made its focus clear. It believes in attaining results. The company works for its betterment. It relies on associates who are serious about work and ensures delivery without procrastinating it.


Team and relationship: The company acknowledges everyone. They work as a team. The communication channels are clear to avoid any disruption in the workspace environment.


Informative: The associates are well informed about their work. Everyone is trained and intelligent. It has led to a growth in the company's share. 


Focus: The team is well focused and prepared for day-to-day challenges they might face while sitting in their chairs. They never run away from the problem but face it with determination.


Development: The associates work to develop themselves and help their co-workers grow and enhance themselves by coaching and training them. This way, the company rapidly grows with deeply integrated workers.


Integrated:  The team is modest and honest. It respects and values each other.
These core values help the company grow and touch the sky.
How far is Kohl successful in achieving its goal?
Kohls has come up with new strategies during the pandemic that should lead to its growth. Its current business is 20% more than its sales which are approximately around 4 million dollars. They are striving to reach the target of 6 million shortly. The digital space of the company is increased by 60% in the 2019 fiscal year. 
During the recent COVID pandemic, the demand for casual clothing has surged. Kohl provides brands such as Adidas, Nike, lee to its customers. The sudden surge in demand has reduced the sale of other merchandise. Online purchase has seen an increase in recent years. Quick delivery band easy returns have made the store popular among consumers. 
The safety measurements in the stores have also helped them increase their sales. The pandemic has resulted in keeping the stores sanitized 24*7. Safety measures for their customers have been its ultimate focus. Proving buyers with sanitizers, gloves, and masks, kohls has been leading in the safety department.
With a deadly drop in sales, some of their strategies to uphold their market, Kohl's has been successful in many ways. Deeply believing in their mission and vision statement, they have grown to an essential sphere in the market.
Kohls New Strategies to Achieve their Mission and Vision
Kohl has strategized a new vision statement of delivering the most active and casual styles for its customers. It is to drive their sales up the line and create long time stakeholders. It shall also build a wealthy consumer base of 65 million across 1600 running stores. The company's new vision statement is to become the most trusted retailer. They have chosen an active and casual lifestyle as is it is the new vision of strategy.
The new vision statement has a key focus on four main points:
The company wants to be the one-stop solution for beauty, active and casual branding. It means integration of outdoor and indoor retail sales and captures the market from industry disruption.
The introduction of new cash cards and coupons increases brand loyalty among its customers. It ensures more engagement from the customer's end and the continuation of brand integrity.
They are focusing on increasing their online space. In recent times, people prefer to make purchases online than visiting stores to ensure safety measures.
The company is also operating to increase its supply chains by ensuring end-to-end encryptions.
The core values of the company have helped it maintain unity in diversity. It will continue to grow with its chameleon-type adaptation style. They are strategizing to build their operating market from 7% to 8%.
The forward-looking statement has certain cautionary factors:
The company uses certain declarations such as – shall, will, might, may, and more. It involves a risk of uncertainty and delusion. The company's actual status might be a bit different from the way they present it to be. The company has planned a long-term success. It might be due to some unfortunate circumstances the sales go below their expectations. The company has to keep in mind all the pros and cons that might happen in the future and keep itself updated and prepared for any challenge that might turn out to be a pain in its neck.
Importance of Vision and Mission Statement
Both the vision and the mission statement play a crucial role in enhancing the reputation of an organization. Some of the points are as follows:
It defines the purpose of the organization. The mission and vision statement encourages the employees to work hard and achieve their goals.
The Mission and Vision statement gives a direction to the company. It directs the company to flow in the desired direction. It further lowers the chances of diversion of the aims and goals of the company.
It is a strategic tool for effective decision-making. The company's aim is clear and prominent.
It also increases efficiency and productivity in an organization.
Thus, it has to be that a mission statement is the current position of the organization. It provides the actual work the company is doing at present. On the other hand, a vision statement is a futuristic approach of an organization. It inspires employees to work better. 
The Mission and Vision statement of Kohl's have added value to the company. The customers gain confidence when they are aware of the goals and aims of the organization they trust. Hence, it is that the Mission and Vision statement acts as a compass for the company. It guides and shapes the organization to perform better. It increases work efficiency and team integrity. Therefore, adding a Vision and Mission statement has been one of the key factors in leading the company to the position where it is now. Strategic planning is the ultimate solution for a company to manage its priorities, allocate resources, and work efficiently. The vision and the Mission statement of Kohl's is an effective tool to bring all its aims and goals together.
Frequently Asked Questions
How to track my order online? You will also get the tracking information with an email. You might also use the link provided to you while purchasing the product.
Should I purchase in-store or online? Both have pros and cons. If you buy in-store, you can easily judge the quality of the product you buy. But if you purchase online, you would not have to step out of your house.
Is it costlier to buy online? The delivery charge might differ from place to place. But in-store pick-up is free.
How safe is it to visit the stores now? All the Kohl shops are running with utmost care for their sanitation and safety measures. The face shield ensures no contamination.
Will I get paid for Kohl's orientation, and how long is it? Yes, Kohl's orientation is paid. It is usually three hours long.
Kohl's Mission Statement and Vision Analysis 2021