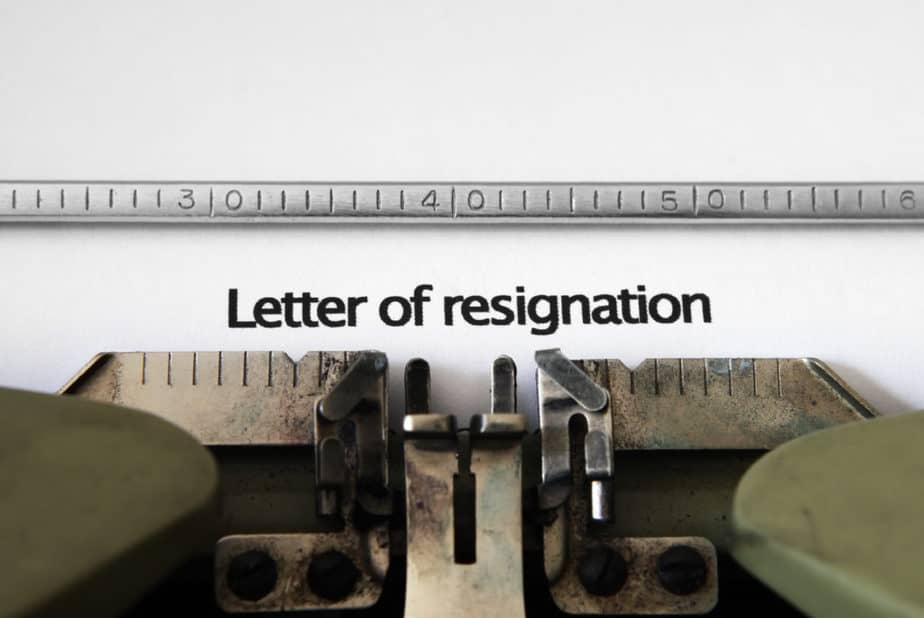 Introduction
A resignation letter is a formal document stating that you have the intention of leaving a workplace. It is crucial to let the employers know when your last day of work will be. Each company will have its policies as to who to submit the resignation letter to and how many days prior the notice has to be given. Resignation from a company is a formal process. So it is advised to carry out all the steps in a systematic and hassle-free manner. Here is the guide for How to write a resignation letter for Nurses?
How to write a resignation letter?
First of all, it is important to have a conversation with the employer or manager before handing in a resignation letter. This will give the company time to adjust to the changes. It also gives the impression that the employee understands the changes it will bring upon their team. Closing things on a good note and thanking the employer is crucial in maintaining a good relationship. This maintains a positive atmosphere and increases the chance of receiving a good referral for future jobs. The process of resigning should not be an emotional one and should be carried out with all the appropriate formalities.  
The main steps to follow when resigning are:
Tell the manager/ employer/ human resources representative
The letter must be in a business format
State the position you are leaving and the date it will take effect
Explain why you are resigning
Express gratitude
Key points and tips
Here are some tips to keep in mind when resigning from a position:
Keep the letter concise. Mention any details that are required but keep it as short and informative as possible, preferably one page. A job like a nurse involves a lot of responsibilities so it is crucial to mention why you are leaving the job. 
Use traditional fonts like Times New Roman, Calibri, or Arial. Maintain the font size between 10 to 12. 
Use the correct spacing and margins. 
Proofread the letter and make sure everything is mentioned. Resignation letters should not have any spelling or grammatical errors. 
Sign the letter either through electronic methods or print the document and sign it. It is important to check with the company about this, as each company will have different policies. 
The subject of the letter should have enough explanation about your resignation. It should have your name and the notice of resignation. Employers should attend to the email immediately just by reading the subject. 
The letter must follow the proper format consisting of the header, footer, subject, informative body, and signature. 
Always attach a copy of the resignation letter in a Word document or PDF format so that the employer can readily print it. 
Templates to follow
Resignation letters are submitted for a variety of reasons like receiving another job, stress from the current job, or personal reasons. Here is the template to follow when writing a resignation letter:
[Date]
[Manager's first and last name]
[Manager's title]
[Company Name]
[Full address]
[Salutation]
[Subject]
[Body]
Sincerely,
[Employee's Signature]
[Employee's name]
[Employee's title]
In the body of the letter, it is important to state when you will be resigning and the reason for resignation in one line each. It must be a quick read. An ideal resignation letter should have only one or two paragraphs with a closing line. In the closing line, the employee must thank the employer and end things on a positive note. 
Mention your contact details in the letter and always keep a copy for your reference. 
How to hand in a resignation letter?
Before handing in a resignation letter it is important to consider a few things like the risks that come after leaving and if there is a concrete reason for leaving the current job. It is important to decide why you want to leave the company and sort out all the details. Employees must make this decision with a clear mind and be completely confident. Nurses' jobs are to care for patient's needs, with utmost precision and accuracy. They must nurture patients and provide them with psychological support and compassion. Leaving such an important job will need a second consideration. 
It is crucial to find another job before leaving the existing job for the most part. There could be some cases where you are not happy with the company and wish to leave immediately. If that's not the case, it is wise to find another job. This will provide some security and assurance. 
Make sure you only tell your managers and colleagues about leaving after making the final decision. You don't want to create an awkward and uncomfortable work environment. 
Talk to your manager directly and let them know you are leaving with a proper reason. It is considered rude to just hand in a resignation letter. It will be helpful to have a conversation with your manager to share your concerns if you have any. You can also send an email regarding the same but always make sure you follow up with them face-to-face. Speak objectively and clearly state the reasons you have made the decision. Submit the resignation letter only after having a detailed conversation with your manager. During this conversation, keep in mind to hear out the manager's point of view as well. There might be cases where they don't want you to leave and offer you more perks or a higher salary. It is wise to consider these options if they are related to the reason for leaving. Employees can take some time to consider them. 
Conclusion
When resigning from such an important job like a nurse, it is very important to be ready for the future. Make sure you have taken care of everything from your previous job or delegated the work that you couldn't take care of. Some nurses are attached to certain patients, so it usually takes time to part ways. Resigning from a job takes a toll on anyone, financially, emotionally, and professionally so always have a clear vision for the future. It is also important to decide on the start date for the next job and its salary and benefits.
It is important to leave the job after making sure that you have met all your commitments. Making sure everything is in place will give the hospital assurance that they can run smoothly even after you leave. Nurses must maintain their professionalism up until their last day. 
How to write a resignation letter for Nurses?- Sample