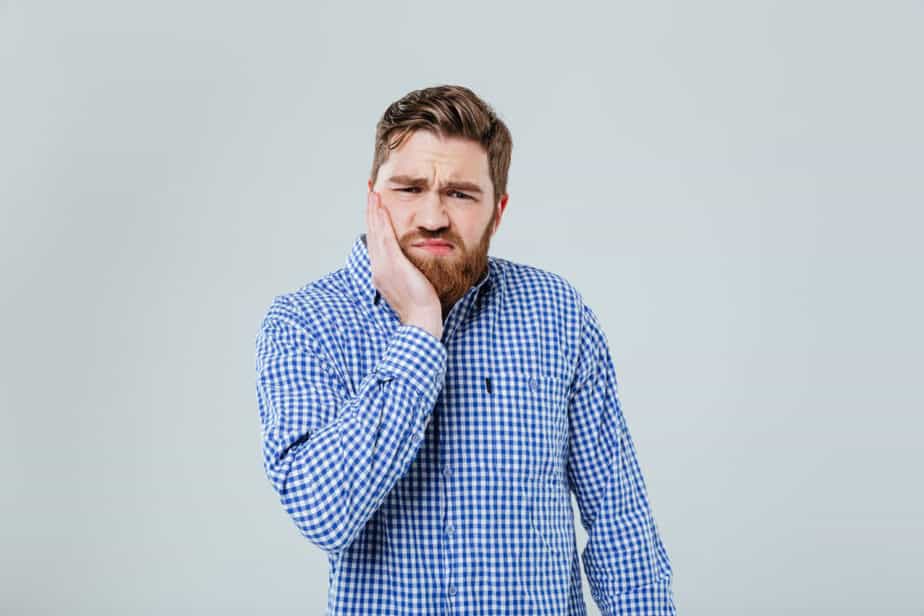 Did you know that the human mouth harbors more bacteria than the total number of individuals in the world? For this reason alone, people should have regular dental checkups throughout the year. Sadly, there is this common misconception that dental hygiene is not as vital as the rest of the human body. A report published on Healthline links poor oral hygiene to heart diseases, diabetes, and cancer. Taking care of one's dental hygiene will help them avoid pricey dental processes and dire health issues. Therefore, it is vital that individuals learn how to write a dental excuse letter for work to treat their dental-related health issues. Here is the format of a Dental excuse letter for work.
Answer
While writing a dental excuse letter for work, adopt a formal format to appear professional. Also, ensure that the letter is concise i.e., do not go into details about your dental health issue. Ensure the letter indicates when you will be absent when you will report back to work, and the reason for your absence. Also, you must show your willingness to help the organization stay productive even in your absence.
Tips to follow while writing a dental excuse letter for work
Often, employees try to whip up health-related excuses to miss work. This typically happens when an employee is denied permission to take leave for personal reasons like attending events. This unnerving tradition has made employers more cautious when granting their workers leave. A well-written letter will go a long way in showing why you need to take care of your dental issue and how the production process will not be hindered in your absence. Here are some pointers you should consider while drafting your dental excuse letter.
Know the proper channel of communication
Different organizations have different policies regarding obtaining permission to snag a few days off. You should be aware of which dates are appropriate for you to hand in your letter and which communication channel is used during such a process. This will ensure that you do not jeopardize your job I.e., if your letter is never recorded in the system due to presenting it to the wrong channel, you might be considered lazy and incompetent. Also, knowing the policies shows your commitment to the company.
Always use a formal format
Strive for your letter to appear professional. You can investigate and see whether the organization has a preferred letter format. If it does, use the format and if not, adopt the common letter format available online.
Ensure that your excuse is legitimate
Your letter will not be considered authentic if your dental excuse is wanted. There are cases that your managers will not see as a legitimate reason for your absence, I.e., whitening of teeth. You will probably be told that your dental case can wait until the weekend or a holiday, or your next official leave. 
Get straight to the point
Some employees have a close-knit relationship with their employers. This may lead you to start elaborating on your dental issue or to start narrating about your distress in the letter. Avoid oversharing at all costs. Simply indicate the date of absence, the reason for absence, and when you are likely to come back. 
How can I help?
If you have watched the TV series New Amsterdam, then you are quite familiar with Max Goodwin's catchphrase, "How can I help?" As an employee, having such a mantra as you take some time off shows your genuine concern for the well-being of the organization. In the letter, indicate how you have arranged for your work to be completed by your fellow workers in your absence. You can also offer to do some of the work while at home or indicate your plan to catch up with your workload upon returning. Depicting your gusto for work shows how much you value your job and the company.
Give an early notice
Your absence will affect the company in one way or another. Always ensure that you hand in your dental excuse letter early enough for the company to assess the loss they will suffer in your absence and come up with a solution to guarantee that the production process does not suffer while you cater to your dental needs. If you have already arranged to have someone take care of your workload, the company has to be aware so that they can monitor your replacement.
Format of a dental excuse letter for work
Your employer should be able to capture a whiff of professionalism the moment they come across your letter. The format of a dental excuse letter should appear as follows:
Date
Name of manager
Organization's Name
Organization's Address
Sub: Leave Letter due to Dental Emergency Treatment
Dear Sir/Madam,
Introduction
Body 
Conclusion
Sincerely,
Name,
Title of Job
Contact Information
Signature
Sample dental excuse letters for work
Sample 1
Date
Name of manager
Organization's Name
Organization's Address
Sub: Leave Letter due to Dental Emergency Treatment
Dear Sir/Madam,
I am writing this letter to inform you that I will be absent from work from (Indicate date) to (Indicate date).
I will be using this time to tend to my aching tooth. The pain is excruciating, a factor that has played an integral part in reducing my work efficiency. I will devote extra hours to my department when I return to make up for my absence. 
Thank you for understanding.
Sincerely,
(Indicate Name),
(Indicate Job designation)
(Indicate Phone Number/Email address)
(Signature)
Sample 2
Date
Authority Name
Company's Name
Company's Address
Sub: Letter to Inform Leave Circumstances Concerning Toothache Treatment
I am writing this letter to inform you that I will be absent from work for the next four days. During this period, I will undergo treatment for my toothache.
As per the company's policies, I have reassigned my duties to (Name of Colleague) for the period in which I will be unavailable. I believe that they are fully capable of handling my tasks during those particular days.
In case of any queries, kindly contact me. I will help in whichever way I can. Thank you for understanding. 
Truly,
(Indicate Name),
(Indicate Job designation)
(Indicate Phone Number/Email address)
(Signature)
Conclusion
A dental excuse letter is a way of showing how much you value the goals of your organization. It shows that you care about its success so much that you want your employers to be aware that you would be at work if not for the dental emergency. The letter should always exude professionalism. Also, remember to be brief, helpful, and to give a legitimate excuse. Finally, always attempt to hand in the letter sometime before your leave.
Frequently Asked Questions (FAQs)
How long should I take to cater to my dental emergency?
This depends on the severity of the dental issue and how long the doctor recommends you stay at home to heal properly.
Will my employers have an off day for a toothache?
Yes. A toothache is a serious dental health issue that can impair someone's ability to execute their work properly. It should be treated like any other health emergency. 
Format of a Dental Excuse Letter for Work- Sample Letters