A career in biochemistry can offer you a life-changing opportunity and give you the opportunity to serve humanity. As a biochemist, you're in a position that gives you the privilege of saving people's lives. Let us know Where Do Biochemists Work?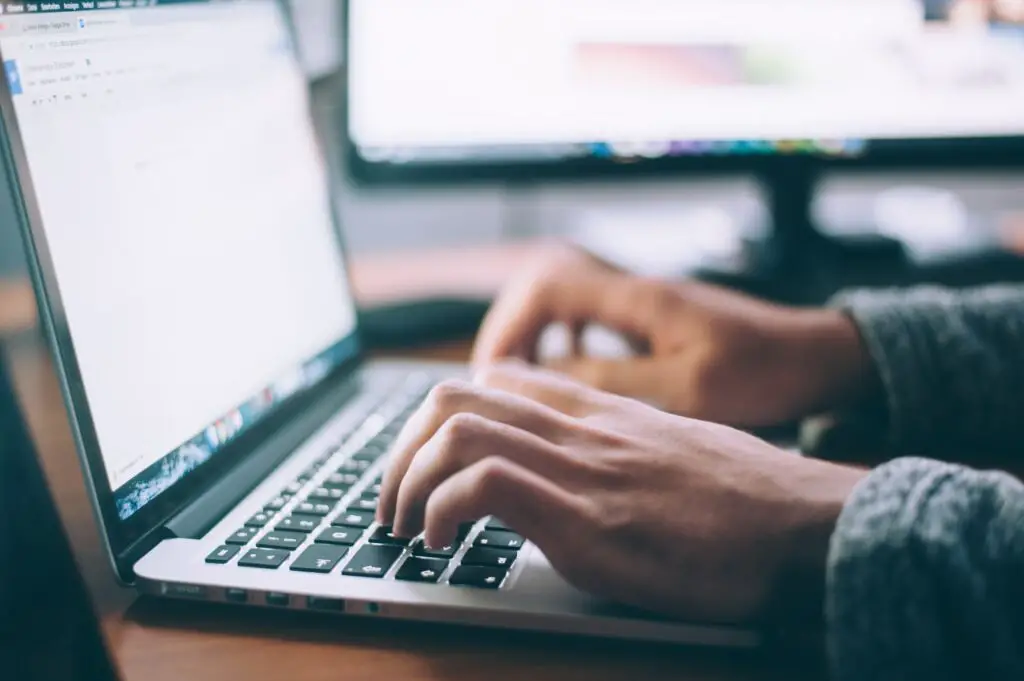 Biochemists
Biochemists are well-paid in the majority of organizations where they work. Of course, their works require attention to the details. You could spend all day titrating in the laboratory. We understand the chemical composition as well as cell formation in the human body through the research done by professionals like biochemists, biophysicists, microbiologists, pathologists, and so on.
Biochemists concern themselves with chemical composition, chemical reactions, metabolism, and so on. If you're trained as a biochemist, there are several places and different organizations where your profession will find relevance. The services of biochemists are in high demand in different industries, like the health sector, which includes hospitals and pharmaceutical companies, research institutes, academia, government agencies, and departments.
In this article, we want to discuss some of the places in our society where biochemists can work. We'll be looking at them across industries and their relative salary packages. 
Where biochemists can work?
Hospital
Demand for the services of biochemists in the healthcare sector especially in hospitals. Whether the hospital is owned by the government or private individuals, the setting is not complete without the presence of at least a biochemist. The biochemists that work in the hospital or the medical field usually commit themselves to the study of organisms and bacteria to understand how they affect human lives. They also study the effect of chemicals on the human system. 
Also, clinical biochemists usually do much of their work in the laboratory, collecting patients' blood samples, running them through the machine, and then forwarding the results to the appropriate authority for further diagnosis of the patients. Sometimes, a biochemist's work may include interpreting the results of medical investigations and writing reports on behalf of patients. Clinical biochemists earn as much as $102,000 per year.
Nutritional biochemist
Food processing and manufacturing companies, as well as FAO and IITA, are always in need of biochemists. Nutritional biochemists are concerned with the study of food chemicals and their reactions to humans' lives. They study food vitamins, proteins, carbohydrates, fats, and oil and how they're responsible for human growth and development.
Also, the dangers and poisonous effects associated with any particular food are within the compass of nutritional biochemists. Without their dedicated research work, an average member of the public would never know which food is edible or not. 
Depending on where he works, his educational qualifications, and his work experience, an average nutritional biochemist earns up to $100,000 per year. A high-paying nutritional biochemist earns up to $150,000 per year. A low-paying nutritional biochemist earns up to $56,000.
Environmental biochemists
The world is facing the worst air pollution era in the history of the human race. World leaders are constantly impressing one another on the need to save the world from the peril of environmental pollution. Hence, the need for more environmental biochemists.
Environmental biochemists are concerned with the study of the natural environment. They're generally concerned with how to save water, air, soil, and other natural habitats from catastrophic dangers coming from emotions and industrial pollution. Environmental biochemists have always been playing active roles in keeping the world safe – we do hope that will continue for as long as it takes. 
As an environmental biochemist, you can work with the U.S. Environmental Protection Agency and other associated agencies like the Department of Agriculture and so on. The average environmental biochemist earns up to $100,000. A low-paying environmental biochemist earns up to $43,000, while a high-paying environmental biochemist earns up to $65,000.
Academic institution
Biochemists are trained by professors and associate professors or young lecturers from the same field. As a graduate of biochemical, if you have flair for academics and you'll be willing to advance your study to Ph.D. and even professorship level, then you can end up within the academic system to train the upcoming generation of biochemists. 
A professor of biochemistry, according to Glassdoor research, earns up to $204,998 per year with an average salary of $150,442 per year. 
Depending on your particular area of specialization, as a professor of biochemistry, you're expected to carry out a series of successful research projects and write several term papers, publish articles, and conduct academic research that will better the lives of people in your field. 
Biochemical journalists
It's no surprise that a biochemist with a special interest in journalism may eventually find a job with a media house like a TV broadcasting station, radio station, or print media outfit. 
Since chemistry and medicine are part of the daily discourse in media houses as well as other places, some media outfits usually employ experts with medical or chemistry backgrounds either on a full-time or part-time basis to educate their audiences on important subjects. Sometimes, special reports, coverages, or documentaries are done on subjects like these; hence, the service of a medical expert or chemistry expert becomes a necessity.
Sales representative biochemist
Another important area where the service of a biochemist is required is sales and marketing. Companies that manufacture medical and medical laboratory equipment need someone with formal training in medicine to help them push the products across to the hospital or the research center that needs them.  
Most often, it's easy to train someone on how to sell medical equipment by teaching them the medical terms that those machines will require before you sell them. When such an option is weighed, companies usually prefer to hire medical experts that only need minimal training in marketing and sales.
Conclusion
Biochemistry is a branch of medicine that studies cellular and molecular processes. Biochemists are concerned with how chemicals affect the human body. Many of them work on the causes of diseases and how to prevent them. Some who are environmentalists are concerned with environmental preservation and conservation. Most biochemists spend a large proportion of their time inside the laboratory carrying out research. Those that work as clinical biochemists assist medical doctors to carry out medical investigations on patients as may be required by the doctors.
From this article, it's very obvious that the service of a biochemist is required in nearly all endeavors, including research institutes, academic institutions, media houses, salesmanship, governmental agencies, and departments, as well as privately owned medical facilities.
Frequently Asked Questions
Where is the best place for a biochemist to work?
It's a matter of choice and preference. As a young graduate, you may not be able to select where to work as such for your initially because you need to gain experience. But as you go further in your career, begin to choose what is best for you.
How do I know if biochemistry is good for me?
You're the only person that can answer that question. But a tip, you must love science and be a good student of chemistry.
Why do you think biochemistry is a good career?
As a biochemist, you have the privilege of working in prestigious places, you have the opportunity to serve humanity, and you're likely to be well paid.
Where Do Biochemists Work?