Introduction
Walmart is a multinational retail company based in the United States that runs a chain of grocery stores, cheap department stores, and hypermarkets. In September 2015, it introduced Walmart Online Grocery Pickup, which has since become very popular among Walmart customers. Let us see about OGP of Walmart.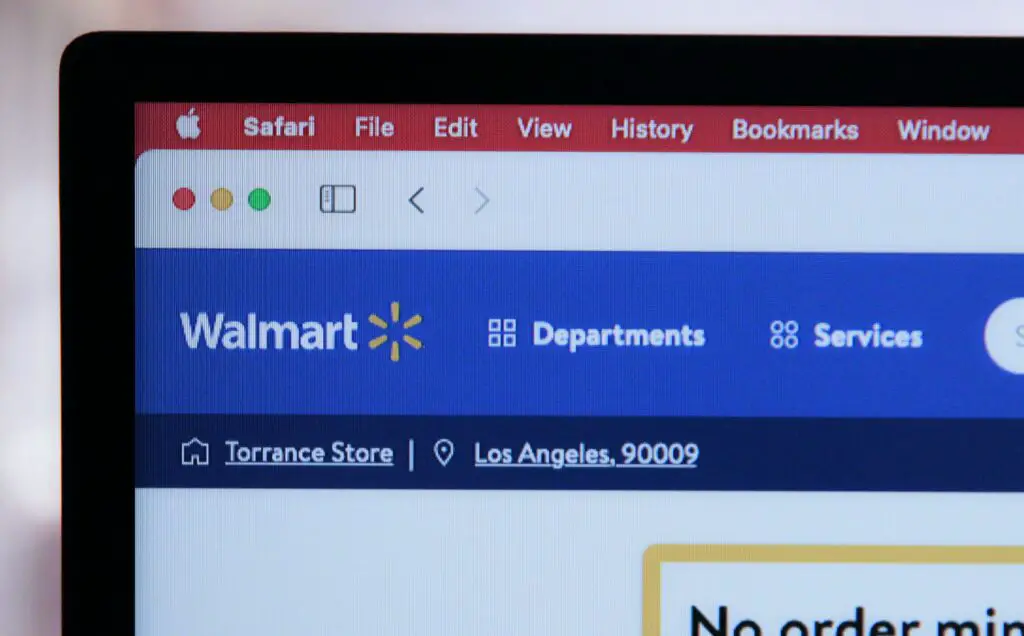 Walmart OGP Job Description
OGP is an acronym for "Online Grocery Pickup". Customers can use this service to order groceries online and pick them up without getting out of their vehicles. And, an OGP associate is the one that accepts the online orders, bags them, and then delivers them to the consumers at their vehicles when they arrive.
Roles and Responsibilities of OGP Associate
1. They are accountable for completing customer orders by checking orders, locating, preparing, and packaging goods, as well as verifying order accuracy before pick-up. Making a suitable product substitution, consulting with the customer when necessary to guarantee satisfaction, and keeping track of out-of-stock items.
2. They maintain accurate records, such as packing lists, itemized receipts, and order forms, to fulfill client demands.
3. Another obligation is to arrange and organize merchandise
4. The OGP associate at Walmart maintains a clean back stock area to ensure efficient operation.
5. They are responsible for the proper handling of claims and return.
6.  To provide customers with fresh food, they are supposed to maintain a well-stocked, clean cooler at all times.
7. By phoning clients with projected delivery times, they keep customers updated on the status of their orders. 
8. The Walmart OGP carries out tasks including helping clients with inquiries about ordering and customer support.
9. They assist customers in the store.
10.  They are supposed to secure fragile and high-shrink commodities,
11. Rotate inventory, remove broken or out-of-date goods,
 12. Set up, clean, and organize product displays to ensure fresh and clean presentation
13. Sign and price merchandise appropriately.
14. They are responsible for responding to inquiries about product availability and pricing adjustments.
15. Their job includes accepting customer payments, and monitoring deposits. 
16. They also order and stock the products.
17.  Responsible for doing all work on the due date or given shift.
18. They should be present at all times on the clock to verify the work performed.
19. In an emergency, they must be prepared to assist the store manager or any other representative. 
20. They have to check the temperatures of frozen food products to make sure they are prepared and stored appropriately to retain the meal's quality.
Competencies:
Adaptability:
Ability to adjust to changing employment requirements. Try to learn from assignments and feedback. Learn, adapt and use various digital tools to carry out essential work duties.
Inventory:
Moves and arranges things safely and correctly. Tracks products, maintain tabs on the amount of inventory on hand, and swiftly controls shrinkage. Reports poor inventory control and insufficient supply at the specified location. Uses inventory tools and equipment securely and morally.
Order fulfillment:
Assists clients with tools and procedures for executing orders. Receives enters, completes, and ships orders for customers promptly. Reports client complaints and problems with service procedures, practices, and workplaces. 
Receiving/Stocking:
Adheres to the correct processes to avoid loss and theft when receiving, maintaining, and securing products.  Ensure that commodities are received, staged, and distributed at right time to the proper locations across the facility. Reports grievances and issues with goods, services, and surroundings at the receiving/stocking area. Use equipment and materials for stocking/receiving in safe and legal manners. 
Make Effective Decisions:
Makes judgments using rules, guidelines, and/or policies. Use information and facts to take daily decisions, consulting others as required. Identifies potential issues and alerts people with the authority to fix them.
Sales counter:
When selling goods to customers, follow the correct procedures to prevent shrinkage and the relevant rules and regulations. Responds to inquiries from customers on payment options, return procedures, and product location. Utilize the cash register and efficiently complete customer sales. Report grievances shrink difficulties, and issues with goods, services, and working conditions.
Prepare and Enhance Work:
Takes accountability for and meets standards for own work. Outlines the actions necessary to complete the work as needed.
Serve the customers by putting them first:
When serving clients, demonstrates concern and caring. Understand the needs of the consumer by asking inquiries. Satisfy the expectations of customers by using policies and information. Employ the appropriate resources (people, things, tools, and technology) at the appropriate moment to find solutions to customer requirements.
Execution and Results:
  Makes sure work is done correctly. Works on top priorities first. Focus on getting results and meeting deadlines. Try to solve a problem for better and more timely execution.
Ethics and Compliance:
Uphold ethical standards in your work. Complies with company rules and regulations.
 Behaves ethically and with integrity in all work-related circumstances. Swiftly brings up issues with compliance and ethics. 
Some necessary qualifications are
A minimum age of 18 is required.
Possess dependable transportation
The ability to lift objects weighing 50 pounds
Meet the legal drinking age requirement
Pass a drug test
Full background investigation
Having the flexibility to work nights, weekends, holidays, etc.
One has to clear a pre-employment test 
Following safety rules and regulation is a must
Can speak and understand the English language 
Job availability is on a Full-time and part-time basis
Various Shifts available are
5 am-2 pm
8 am-5 pm
10 am-7 pm
2 pm-10 pm
Associate Pay at Walmart
The average hourly wage is $14, however, depending on experience, it might be between $12 and $18.
The average annual pay is $28,000 however, it can vary from $24,000 to $36,000.
Some job benefits are
401(k) 
401(k) matching
Dental Insurance
Employee discount
Flexible schedule
Health insurance
Life insurance
Paid time off
Parental leave
Vision insurance
Qualification to mention in Resume
Here are some necessary qualifications one should mention in a job resume to get recruited if you're looking for work as an OGP associate at Walmart 
A focus on the details
Flexibility
Group member
Abilities to multitask
Strong communication abilities
Excellent interpersonal skills
Knowledge of mathematics basics
Interpersonal capabilities
Command of the English language
Conclusion:
The work as a Walmart OGP associate is simple, with a good salary, flexible working hours, and various job benefits. However, there are occasions when the job can be physically exhausting and stressful. One has to adapt to fast pace work but if you possess qualities like teamwork, proper time management, multitasking, flexibility, strong communication, and basic maths skill, this work will be enjoyable.
Walmart OGP Job Description – Know More