Walmart is one of the biggest retail stores in the United States of America, their products are also cheap but you may be wondering how to shop at Walmart while saving money and making shopping easier and enjoyable for you, you don't have to worry anymore because all you need to know about Walmart shopping hacks are in this article. Let us know more detail about 'Secret Walmart Shopping Hacks'.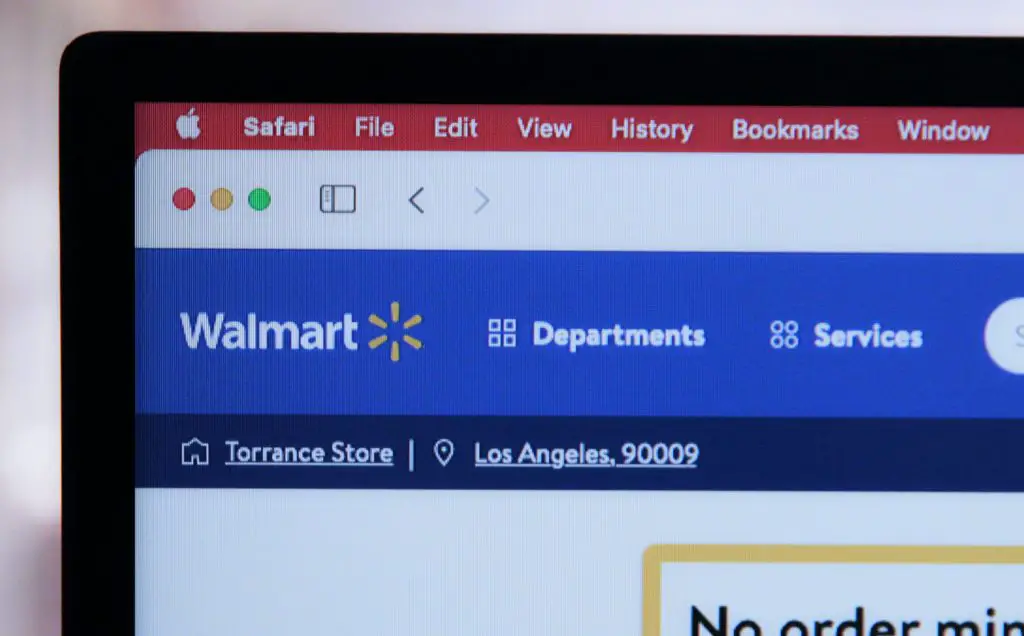 Secret Walmart Shopping Hacks
You can get a variety of items at Walmart, from foodstuffs to household supplies and lots more, there are certain hacks and tips that you use to get the most from shopping at Walmart, you can get even cheaper products, you can save money while shopping and with these hacks you will find shopping at Walmart easier and fun.
Best Walmart Shopping Hacks
To make shopping at Walmart easier for you and to save money while shopping, you should try the following hacks:-
Shop the Clearance Rank
Buy items on the first day of sales
Use the Walmart App
Buy in Bulk
Shop for Groceries Online
Look for Products nearing the Expiry date
Shop for Groceries in the Morning
1. Shop the Clearance Rank
This is one of the best ways to save money while shopping at Walmart, anytime you go shopping you should buy the clearance items that you need.
Walmart sometimes hides these clearance items, so you should check for them by checking the products in glass cases because the clearance items are usually kept there, Also you can check online if the items you need are on clearance sales.
2. Buy items on the first day of sales
You should keep track of items that are on sale, every week there are items put up on sale, you can monitor these items by going online to their website or mobile app to see all items on sale.
If an item you need is put up for sale, it's best to get that item on the first day of its sale because the first day offers the best deals than other days and helps you to save more money.
3. Use the Walmart App
The greatest hack while shopping at Walmart is to use the Walmart App, you can get cash back rewards when you purchase items using the app, you can also see items that are on sale on the app and you can make price adjustments when you notice an item's price is less online.
Many times when you scan items on your phone with the Walmart app, the price will show up for less and you can save money.
4. Buy in Bulk
You can buy your items in bulk, food condiments like spices are very cheap at Walmart, they are sold at about 0.98 cents so you can buy your spices in bulk, this will save you money and make shopping easier for you as you don't have to go shopping regularly.
5. Shop for Groceries Online
Grocery shopping online is another secret hack most people are not aware of, in-store items are usually more expensive than online items, and you can use coupons to get your purchases shipped to you at no cost, so you get to buy very cheap items in the comfort of your home without paying any shipping fee? That has to be the best shopping experience.
6. Look for Products nearing the Expiry date
Diary products and bakery items nearing their expiry date offer a great way to save money, the employees would want these products to be sold as soon as possible, so they reduce their prices for customers, some won't their price labels won't be reduced but you can call the attention of any employee and it'll slash to a lower price for you.
7. Shop for Groceries in the Morning
Walmart operates every time of the day so products are occasionally restocked in the morning, so shopping in the morning you can get groceries, meat, and lots more, most of these products are sold in sales so it's best you get these items in the morning because around midday the items on sales would have been purchased by other customers.
Conclusion
Shopping at Walmart stores is great because they sell quality products at cheap prices but you can still save money while shopping with the secret hacks explained in this article. So if you're on a budget and you want to go shopping at Walmart, you don't have to worry much as you can cut down costs with the above-mentioned secret Walmart shopping hacks.
Frequently Asked Questions
How can I know which items are on sale?
Answer:- You can use the Walmart app to check out the items listed for sale for the week or you can follow them on social media to get relevant announcements from them.
Answer:-Yes, the Walmart app is very safe and reliable, you can use it to get cash back rewards for all your purchases.
Secret Walmart Shopping Hacks- Know More About It