JetBlue is an American airline company that runs approximately 1000 flights and serves more than 100 domestic and international destinations. Jetblue inspires humanity in the air as well as on the ground. Jetblue is also get awarded #1 for Passenger Comfort by TripAdvisor travelers and #1 Low-Cost Airline in Travelers' Choice Awards 2020 in North America. Here we will see about Jetblue PESTEL analysis
Moreover, JetBlue provides equal opportunities to every person. JetBlue works on the pillar of humanities and values. Their founders chose five values to guide. They are – who we are, what we stand for, and what we'll never compromise on. their values of safety, caring, integrity, passion, and fun inspire their culture and guide the decisions that they make every day. The various Crewmember Resource Groups (CRGs) spearhead grassroots efforts across JetBlue to embrace and encourage different perspectives, thoughts, and ideas.
JetBlue has received numerous awards and accolades, including being named one of the Best Places to Work by Glassdoor and one of the Top 25 Places to Work by Forbes magazine. Additionally, the company was named the Best Airline for North American Travel by Business Insider in 2016 and has been recognized as one of the Best Places to Work for LGBT Equality by the Human Rights Campaign.
Thus, JetBlue serves humanity and keeps values and morals on their priority. It works as a charity for society too and spreads awareness about social issues as well. It's not only the airway corporation, it is also a non-profitable organization that works for the growth and development of humans as well.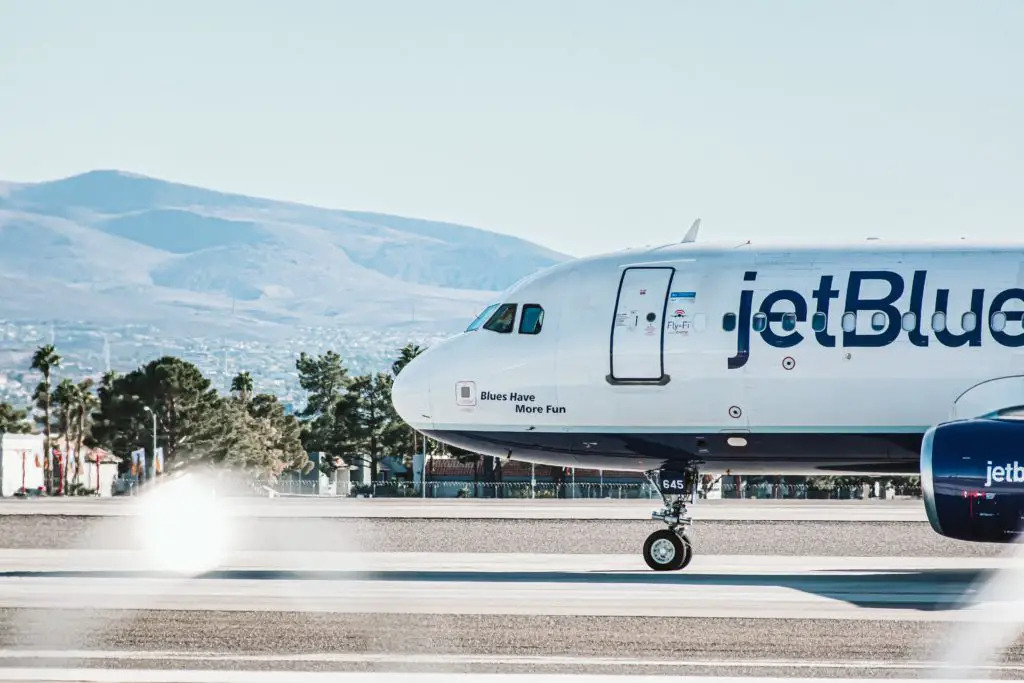 What is pestel analysis and What is the importance of Pestel analysis?
A pestle analysis is an analysis of all the factors considering political, economic, social, technological, legal, and environmental affecting an organization. Before entering into a new market, the industry should do a pestel analysis to examine all the upcoming hurdles coming in the way. 
It also helps in building a better environment for a new market where risk factors can be measured and reduced with the new solutions. 
pestel analysis does not include every factor. It's an analysis of external things in nature.
To understand and analyze internal things in a better way, one should do deep research as well as go beyond these six factors that have been described. 
Pestel analysis took a lot of time and data to prepare all the factors. it's a time-consuming analysis and needs loads of data to examine. 
But pestel analysis determines upcoming issues before entering into a new market and helps in building a better strategy for golden opportunities and reinforcing a new business model for the company.
Experts and advisors have been hired for the preparation of pestel analysis having wide knowledge and experience in all the factors of pestel analysis.
Jetblue pestel analysis can be done with the help of ESG's report and GRI standards;
Political factors;
JetBlue company is an airline company that runs domestic as well as international flights. So, the rules and regulations for international trades differ from country to country. New policies and taxes by the government affect airline companies as well. International relations between two countries have a huge impact on airline companies. 
Conditions like war, international crisis, pandemics like covid 19 affected JetBlue also. These issues come under political factor as the government launch new policies that affect international trade as well resulting in JetBlue's long-term profitability.
The other types of political factors that impact JetBlue in regional areas as well as internationally are;
Country's economy and its governance or political stability
Risk of military interference
Bribery, corruption, improper payments in business
Integrity and transparency
Trades rules and regulations
Interference of government in JetBlue's policies
Taxation and price regulation by country
Laws for minimum wage and overtime, mandatory benefits for workers or employees
And other laws related to regional airlines by a particular country.
Economic factors;
Economic factors like the country's inflation rate, foreign exchange, and economic growth help in determining the demand and investment in the company. Higher the inflation, lesser people travel. 
Tourism will be affected results in less demand for traveling. Traveling power parity of the tourist or for common people brings a lot of change in demand for JetBlue's flights. So as with the foreign exchange, the higher the exchange rate, the more people will travel. fuel price, interest rate, and currency rate also cause financial problems for the airline industry.
Other economic factors that JetBlue considered while doing pestel analysis are;
Economical conditions of a country, its stability, demands, and so on
Government interference in JetBlue's code of conduct with partners
Investment in the stability of financial market and risk factors
Skilled employees in the regional airline 
Labor and labor cost and their productivity
Interest rate, foreign exchange rate, fuel price, GDP
Inflammation and unemployment rate
Growth and development of country's economy
Social factors;
Society's culture and its norms and values also affect the growth and profitability of a particular organization or company within a country's boundary. Their belief, lifestyle, age distribution, income, career, and other behavior set a trend between a society that affect the overall growth and development of a country and industries running within a country. 
JetBlue must understand the behavior and norms of the customer within a market to fulfill their need according to their lifestyle and capabilities. Some of the social factors that JetBlue corporation should consider during pestel analysis are;
 caste system, hierarchy, division of powers within a society 
Income distributions between different groups of society
Demographic and skill level of the population
Social conventions and gender roles
Education and qualification level in Jetblue 
Behavior, attitude, and leisure interest
Technological factors;
Technology plays an important role in developing industries and leads to transform growth from booking a flight to its cancellation within a few seconds. Transporation goods have also been possible globally with the help of new technologies. Also, to get an update around the world, and developing and improving industrial working according to the needs has been possible with the help of new technologies. 
The industry should also analyze the speed at which technology affect the industry. Slower speed results in less productivity than the faster updates of technology. In today's era internet has removed all the gaps between JetBlue and its customers. With the help of the internet, JetBlue's customer can easily book their flight and also can check updates about the company. 
To analyze technological factors for JetBlue, JetBlue should keep an eye on;
Recent technological developments by JetBlue Airways Corporation competitors
Technology's impact on product offering
Impact on cost structure in Regional Airlines industry
Impact on value chain structure in Services sector
Rate of technological diffusion
Environmental factors;
Environmental factors like change in climate, weather, pollution level, and so on has a major impact on industries. Government launch new rules and regulations to control pollution and set pollution targets for industries. 
Earthquakes, volcanoes destroy airports, and other things like temperature, density, radiation, pressure, and air humidity also disrupt the sky that causing turbulence or jerks in flights.
Some environmental factors that JetBlue considered while investing in a new market are;
Atmosphere, Weather, and climate
Laws to control pollution and pollution targets set by different countries.
Regulatory bodies of government for water and air pollutions and their rules
Reuses and recycle
Management of waste material
A step towards nature and reuse materials
Endangered species and healthy wildlife for animals
steps toward natural resources utilization and control and support for renewable energy
Legal factors;
Legal factors differ from country to country as the government makes its own rule to protect the country. Laws and policies launched by the government have a major impact on the industry and its market. One's company should be aware of all the aspects of the government's new laws or policies for their industry and prepare backdrops. Legal advisor guides better to the favor of industry's profitability if it's hired.
Jetblue airways corporation should analyze legal factors like;
Anti-trust law in Regional Airlines industry and overall in the country.
Discrimination law
Copyright, patents / Intellectual property law
Consumer protection and e-commerce
Employment law
Health and safety law
Data Protection, privacy, and security
Transparency
The above analysis doesn't represent factors like market forces, financial risks, global events, and government policies that cause effects on the airline industry but it is categorized between multiple factors of pestel analysis if someone examines it deeply. To build strong pillars for JetBlue airways in a new market, Jetblue must find a suitable way to tackle all the hurdles with the help of pestel analysis. In detail, by successfully managing opportunity costs, and adapting to an ever-changing economic environment, JetBlue can have a stronghold in a new market. 
However, the successful ratio of any industry is directly proportional to the national economy of any country. That means, if the economy of any country goes down, it will impact inflammation or interest rate as well, which makes shortfall in industries too due to less demand. During the economic crisis, tourists and travelers do not travel for entertainment or casual purpose. 
Jetblue PESTEL analysis- Know More