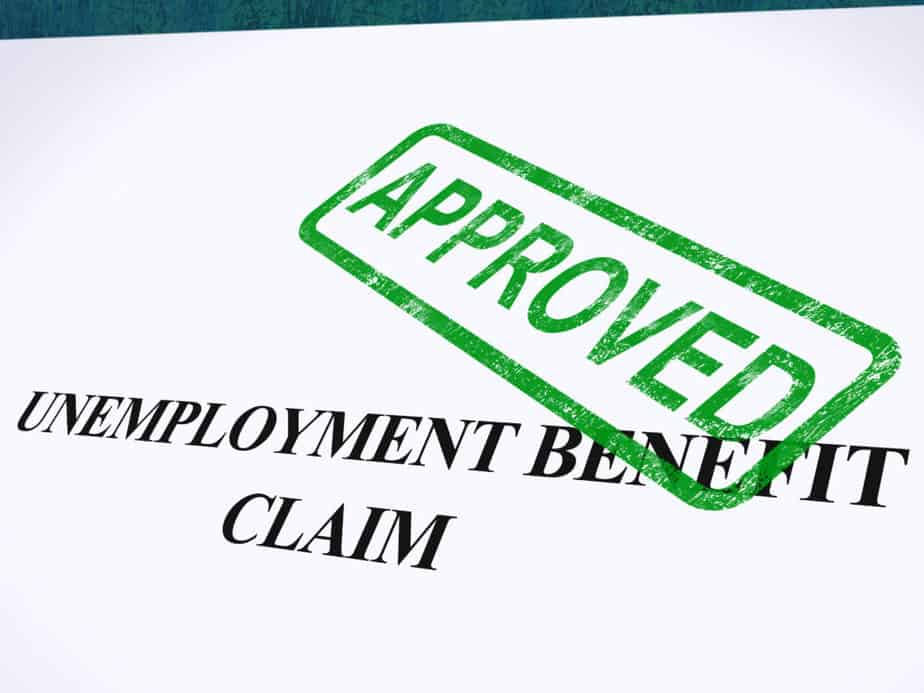 The unemployment rate in New York City has dipped from 7.8% in May to 7.7% in June, according to the calculations done by the state of Labor department using the methods prescribed by the Bureau of Labor Statistics. The Department of Labor has put in place some structures to help those who have, in one way or the other, lost their jobs, especially during the pandemic. This unemployment insurance is for the sole purpose of helping these people survive by providing them with monetary assistance and other various services that could help improve their chances of landing a job. To benefit from this unemployment insurance scheme from the Department of Labor New York City, you need to follow a set of instructions that we are most willing to share. Let's know How to Check Status After Filing for Unemployment Claim?
How To File for Unemployment Claim
To file an unemployment claim at the Department of Labor New York City, you need to fill out an application and submit a set of documents. Here are some of the documents required of you; Social Security Number, Driver's License, Employer's Information, Complete Contact Information including your mailing address, zip code, and phone number, Form SF08 and Form SF50 (if you were a Federal employee), Form DD214 (military service), and Federal Employer Identification Number (FEIN) of your most recent employer. 
After submitting these documents, which can be done online, over the telephone, or via a Video Relay System, the applicants will have to have some basic knowledge of the following topics to get access to the benefits of this claim.
The New York Department of Labor recognizes that mistakes can be made, and in situations when those mistakes are made, they expect some correction on the part of the claimant. However, if the claimant has in any way provided false information or made misleading statements that resulted in an overpayment of benefit, a written notice of determination will be sent from the Department of Labor for repayment. Once the claimant has received the notice, he or she is expected to follow all the information in the notice, and failure to do so can lead to legal action taken against the claimant from the Department of Labor.
The unemployment benefits for New York City are 26 months maximum, and presently, there are no benefits extensions at the New York Department of Labor. Therefore, after 26 months, the benefits will cease.
The state is not all about giving people fish to eat; they also want to teach people how to catch fish. This is what the job training assistance program is all about. It provides a range of training programs to help claimants succeed in their chosen career paths. Claimants are trained by experienced experts who will serve as guides during the entire program.
How to Check Status After Filing for Unemployment Claim
You have successfully filed an unemployment claim at the Department of Labor, and you're wondering when you should start to expect your first unemployment check. Well, you, like everyone else, would have to wait; this waiting period usually lasts about one or two weeks; however, if you lost your job as a result of the covid 19 pandemic, then the week-long waiting period is automatically waived for you. 
During this waiting period, you will be expected to provide information that proves your eligibility to receive payment. Once the Department has approved all documents and information of Labor, payments will be disbursed through direct deposit or a prepaid debit card. In some rare cases, there may be delays, which would extend the waiting period by a week or two. This is usually because the state may need additional information before approving the claimant's application for one reason or the other. In that case, you can confirm your status by logging into the unemployment portal for New York City or calling the New York Department of Labor's phone number. 
On the unemployment portal, you can track your status to see if you have been approved, or if it is being delayed, or there is some hookup with your approval. If it was approved but delayed, your status will read 'pending,' and you can rest assured that when it is straightened out, you'll be paid for the week(s) you were approved to receive unemployment benefits. On the other hand, if you have not been approved, you might be required to submit additional documents for approval. 
Representatives from the Department of Labor for New York City can be contacted through their official website to help provide any information about the likely hookups to the approval of your claim. It's advised that you gather all necessary information for identification before you make the call, such as; social security number, email address, and the date you filed for a claim so that it can hasten the process for the representative to identify your claim and sort out any issue delaying the approval. Another way to track your status is to locate the helpdesk on the official website and report your experience so far.
It is important to note that it is possible to avoid any delay during the process of approval. All you need to do is have a quick response time to all questionnaires, messages, or phone calls received from the New York Department of Labor's office to ensure timely delivery of unemployment benefits. This would contribute largely to a seamless approval process. 
Frequently Asked Questions
How do I know If I am eligible to receive NYS unemployment benefits?
The New York Department of Labor put in place some criteria to determine eligibility for an unemployment claim. This depends on the claimant's monetary earnings during one year of work and the reason for job loss. 
How do I maintain my eligibility?
It is possible to lose your benefits even after approval if you don't maintain your eligibility during the dispensation of the unemployment benefits claim. Some of the conditions to maintain unemployment claim eligibility set by the New York Department of Labor include;
Mental and physical stability of the applicant 
Availability of applicant to work during the benefit period.
The applicant must be able to work actively during the benefit period. 
Applicants should have an online or written Work Search Record and submit it each week during the benefit period to the Department of Labor.
How to Check Status After Filing for Unemployment Claim?