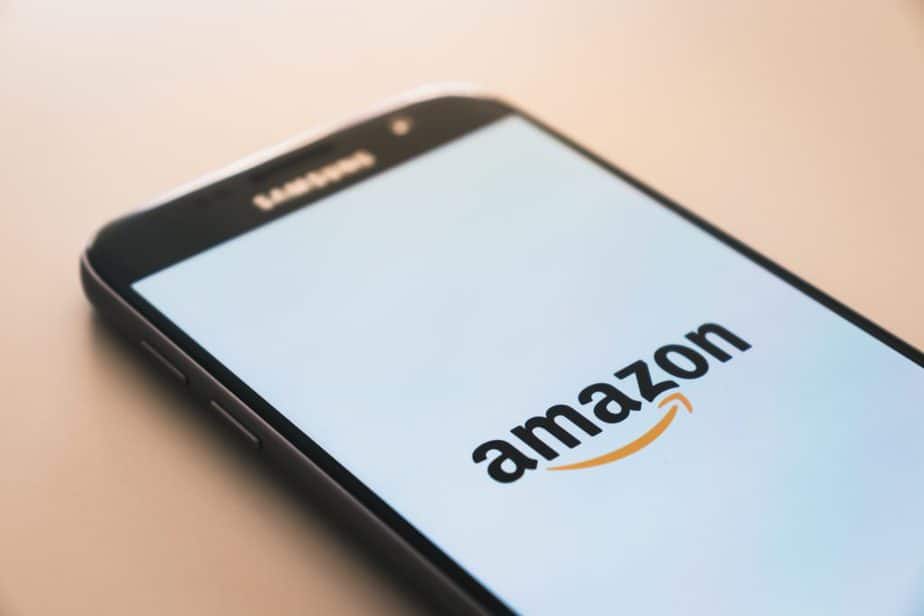 CEO, entrepreneur Born in 1964 Jeffrey, Jeffrey Bezos. Yes, this song has been played by thousands of people on Instagram when it was first released and hasn't stopped since. And to be honest, the song is catchy. It is dedicated to the mind behind the billion-dollar empire we all love and adore Amazon. The 57-year-old entrepreneur is far away from stopping anytime soon. Because he is so successful, everyone wants to know the story behind his success on how he started Amazon. So if you also wanna know the journey behind Amazon, and When did Amazon Start? keep reading.
When did amazon start? Amazon Startup Story
It first came into existence in July 1994 in Seattle. Initially, amazon sold books online. However, Jeff Bezos wanted Amazon to be more than a book-selling website. In 1997, Amazon went public and started selling videos and music. And from thereafter Amazon never looked back. It started selling other items such as video games, consumer electronics, home improvement items, software, games, and toys. In 2006 Amazon started Fulfillment by Amazon which gave a platform to small shops and companies wanting to sell their products through the Amazon website. Speaking of funding his family was the first investors to invest in Amazon Inc. As of 2021 Amazon is valued at $1.7 trillion. 
The initial Struggle
Every startup, in the beginning, faces many issues. The same thing happened with Amzon Inc. as well. Bezos himself admitted in an interview that he was unsure about the future of Amazon they initially launched. Amazon was launched from his garage. You must be aware that Amazon was initially called "Cadabra" but later got changed to Amazon after the Amazon river. To start the company, he had to give up his job. Many people even doubted his ability to run the online bookstore as he was a technical guy and didn't know much about business. His parents invested $300,000 in Amazon even after Bezos warned them that the company could fail.
Book stores
This has been on the internet for so long. Everyone has seen the picture of Jeff Bezos sitting in an empty place working late at night. And everyone is aware of the fact that Amazon was an online shop for books. They got huge stocks of hardcover, paperback books. Because the concept became so successful, they started selling e-books as well. Now Amazon has national, international, best sellers all books available in one place. One just has to click and purchase and it will be delivered to their doorstep. 
Trillion Dollar Empire
There is an old saying that it takes a lot of time to earn your first dollar and after that, you can earn millions. The same rule applies to Amazon. Initially, it was hard for them to make a buck. However, once they started there was no going back. They started selling video games and CDs to their customers. In the late 1990s, Amazon also sold electronics, toys, and kitchen utensils. Ten years after that, Amazon became the world's biggest online selling website. And we know rest is history. Starting with just books, they have come a long way. And the fact is that its popularity is not going anywhere anytime soon.
What are Amazon's major controversies over the years?
One of the most popular accusations against amazon is that it is restricting free trade and try to create a monopoly in the world. Some even go as far as to allege that it is not looking after their workers and consumers. The company has been criticized for a One-click patent against Barnes & Noble's website, BookSurge in 2008, Price control on various occasions, Removal of competitors' products, and Treatment of workers. Some theories also claim that Amazon uses illegal means to save taxes and doesn't pay its fair share.
What are Amazon's other products and services?
One of the most popular products created by Amazon Kindle. It has sold over 20 million to 90 million Kindles. Apart from that, it has its own Amazon Fresh, Amazon Prime, Alexa, Appstore, Amazon Drive, Fire TV, Music Unlimited, Amazon Digital Game Store, Amazon Studios, AmazonWireless, Amazon Academy. Amazon Fresh is currently operating from Seattle, Washington. Apart from that, this delivery system by Amazon is working in India, Singapore, Berlin, UK, and other countries as well. Amazon prime is a widely used platform in 2021. One can find great tv shows and movies on Amazon prime.
Are Amazon Prime and Netflix rivals?
Yes. Both these online platforms are the top choices of people looking to watch movies and tv shows. Due to Covid-19, many movies were released on these platforms for audiences. Speaking of valuation, Amazon's prime worth is almost $187 billion while Netflix is worth $228.60 billion. Because both the platform have huge viewership, it has developed into a rivalry. Even though Amazon prime has more shows to watch, in terms of quality people prefer Netflix. One thing to be noted is that Amazon prime is consumer-friendly, while Netflix is considered more expensive.
Conclusion
Amazon Inc. is one of the finest startups ever created. As the year passes by, its utility is increasing. Nowadays people can't imagine their lives without having Amazon. For everything from books to consumer-friendly products, phones, electric items, clothing everything is available with Amazon. Ans with the addition of promise membership, no one has to wait for 1 week to get their parcel delivered. These are some of the features that make Amazon different from the rest of the websites doing the similar thing. This is a fact that Amazon is here to stay and it's not going anywhere until more solid competition washes it out.
FAQ
Q. How old is Jeff Bezos?
He is 57 years old.
Q. Is Telsa worth more than Amazon Prime?
No. Amazon Prime is valued at 1 Trillion and Tesla is nowhere near it.
Q. Did Jeff Bezos went to Space?
Yes. On July 20, 2021, Jeff Bezos went to Space
Q. Is Jeff Bezos Mexican?
He is an American citizen. However, he was born in New Mexico to a Teenage Mom.
When did Amazon Start?- Amazon Startup Story