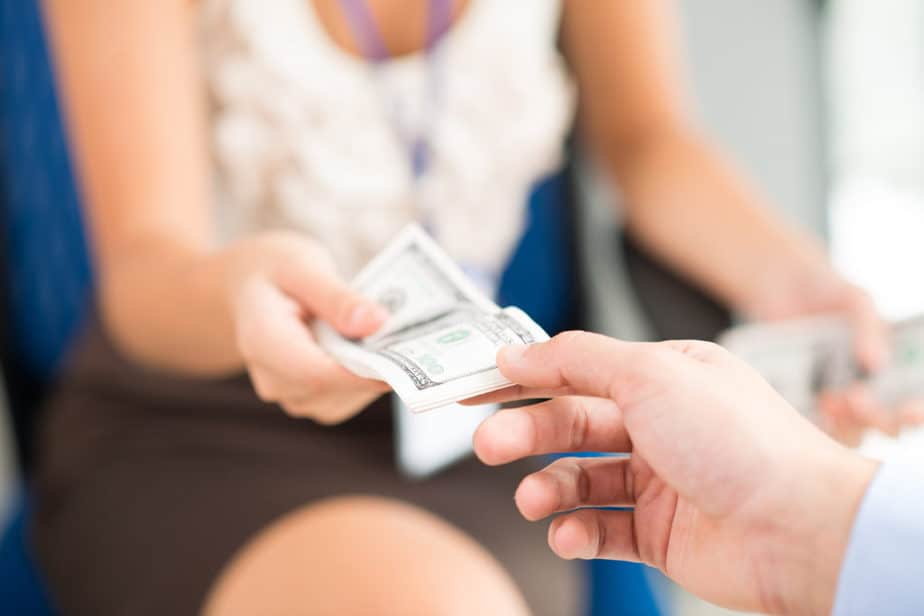 In this article, we will see the answer to your question 'Does Wawa pay weekly?'.
Wawa Inc is globally known as Wawa. It is a convenience or corner store, gas station & fast food service provider. Wawa company headquarter is located in Wawa, Pennsylvania, United States.
However, Wawa works in more than 900 locations around the Mid-Atlantic States & Florida. Grahame Wood is the founder of Wawa Company. It began in April 1964.
Wawa serves products to daily customers. The products include coffee, Hoagies, gasoline, beverages, snacks, dairy products, salads, prepared foods, & many more.
There are conceptions that convenience stores pay fewer wages to their employees. But Wawa proves it wrong. The company provides a fair amount to its workers and it also does not ask for much experience to work with them.
Wawa provides entry-level workers an hourly pay of $10 to $11. Full-time workers are expected to work weekly around 32 to 40 hours.
Few former & present employees state that they sometimes have to work overtime when other workers are sick to bridge the work gap and this is common in every workplace.
Wawa salary pay
The company pays its employees or workers weekly. The salary pay period begins on Monday & ends on Sunday. The employees receive their salary on the following Friday morning through a paycheck or direct deposit.
Sometimes, employees also receive their pay via direct deposit on Thursday morning rather than Friday.
The company does not hold an employee's first paycheck. Some workers are used to not getting their first paycheck in their previously worked companies. But it is not the same for employees of Wawa.
At small businesses, employees work from Monday to Friday. And on Friday, they get paid for those five days. But this does not apply in larger companies.
Most of the big companies always have their pay periods scheduled. Wawa also does the same. Wawa employees can ask the human resources department about the pay periods schedule.
Working Shifts
Below given are some of the examples of shifts in which employees get to work.
6 AM to 2 PM.
7 AM to 3 PM.
10 AM to 6 PM.
2 PM to 10 PM.
3 PM to 11 PM.
10 PM to 6 AM.
11 PM to 7 AM.
The night shift at Wawa is from 10 PM to 6 AM & 11 PM to 7 AM. Employees got to work only the scheduled shift. But sometimes employees have to work an extra hour. So, the work gets completed. Working overtime is a little bit challenging.
Salary Raise
Wawa provides a raise in the paycheck depending on the performance of the employee. The company focuses on the 1-year performance of the worker. Employees receive a once-in-a-year hourly raise that is from $.25 to $.50.
Some employees get raises twice or thrice in a year because they worked hard &  convinced the management to get the raise that they deserved.
So, each & every employee can use these methods to get more than one raise yearly and some can also get the promotion. So, work hard & prove the capability of self to the management.
Break Policy
Wawa Company provides one 15 minutes paid break for every 4 hours of work. And a 30 minutes unpaid meal break for a work shift of 6 hours or more.
Staying close to the manager will help employees get the break they need. But managers also agree with those who work hard dedicatedly. This is because everyone wants a different break time. So these will be helpful for them.
Dress Code
The company provides red or black colored shirts to the employees with the Wawa logo on them along with the employee name tag on the shirt. It also serves company-issued caps that have to be worn during the work shift.
Employees have to buy their black-colored or khaki slacks. At some stores, managers allow black jeans. The employees also have to wear non-slip shoes during their work hours.
Fuel associates can wear black or khaki shorts during the hot summer months. Some of the stores provide permission for customer service associates to wear black jeans.
Some managers of the company are also hunky-dory with tattoos, earrings & highlighted hair. Few employees with tongue or ear piercings are working in the Wawa stores without any issues.
Salary Pay for Various Positions in Wawa
Customer Service Associate
The hourly pay for these positions at Wawa is $11.40. At some of the stores, employees get the chance to work overtime. If the customer service associate of Wawa works weekly over 40 hours, then the weekly pay would be around $456. And yearly, it would be $23,700.
There are some employees at the company who earn hourly $16. But they got experienced for years to get the hourly pay of $16.
Fuel Associate
The average hourly pay for fuel associates is around $11.15. The weekly wage is $446 & the yearly payment would be $23,100.
However, hardworking employees make an extra $300 to $400 by covering the other worker shifts.
Night Supervisor
The average hourly wage for a night or overnight supervisor at Wawa is around $15.75. Weekly it would conclude to $630 & for yearly around $32,700.
The beneficial point of working as an overnight supervisor is that the employee can get promoted to assistant manager & later to general manager.
Customer Service Supervisor
Customer Service Supervisor earns hourly $18.25. It will conclude to weekly $730 & yearly to $37,900. The maximum hourly pay for these positions is around $25.
This job position can also lead to promotion to higher management.
Food & Beverage Manager
The yearly pay for this position is around $39,200. Also has the benefits of getting an annual bonus of $1,800 to $2,200.
Assistant General Manager
The yearly salary for this position can conclude to be $53,700. The pay can reach the highest of $75,500, depending on various factors.
Assistant General Manager also gets $6,000 as an annual bonus.
General Manager
The average yearly salary for these positions is $93,300. However, some general managers earn around $107,000 yearly.
Adding up to it the annual bonus for the general manager is around $5,000 to $7,000.
Conclusion
Wawa being a reputed company provides more than the average pay for most of the job positions available in their stores.
It provides well-structured pay to each & every employee. Employees can work hard to attain the maximum wage available for the particular job position in which they are currently working.
As the company grows, the job vacancies are also increasing in each of its stores. This is helping job seekers to get a job at one of the well-known companies. So, the company should grow more that will indirectly prove beneficial for the outer world.
Frequently Asked Questions
1. Does Wawa pay well?
Answer:
The average hourly pay at the company is from $11 to $30. Whereas $11 is for AI researchers & $30 is for Assistant general managers. However, the employees are happy with the work culture, salary pay & benefits provided by the Wawa Company.
2. Is working at Wawa difficult?
Answer:
It depends on how the employee would work. For some employees, working at Wawa is hard & for some easy. But Wawa always values & respects its employees. The company offers 401(k), stock options, health insurance, PTO, & many more.  
Does Wawa pay weekly?- And all about Wawa pay