To address the changing issues in today's workplaces, such as employee training, workplace fairness, workplace flexibility, workplace migration, and leave, SHRM, a professional human resources subscription association with its headquarters in Alexandria, Virginia, is the go-to resource. Let us know about the 'SHRM Termination Policy'.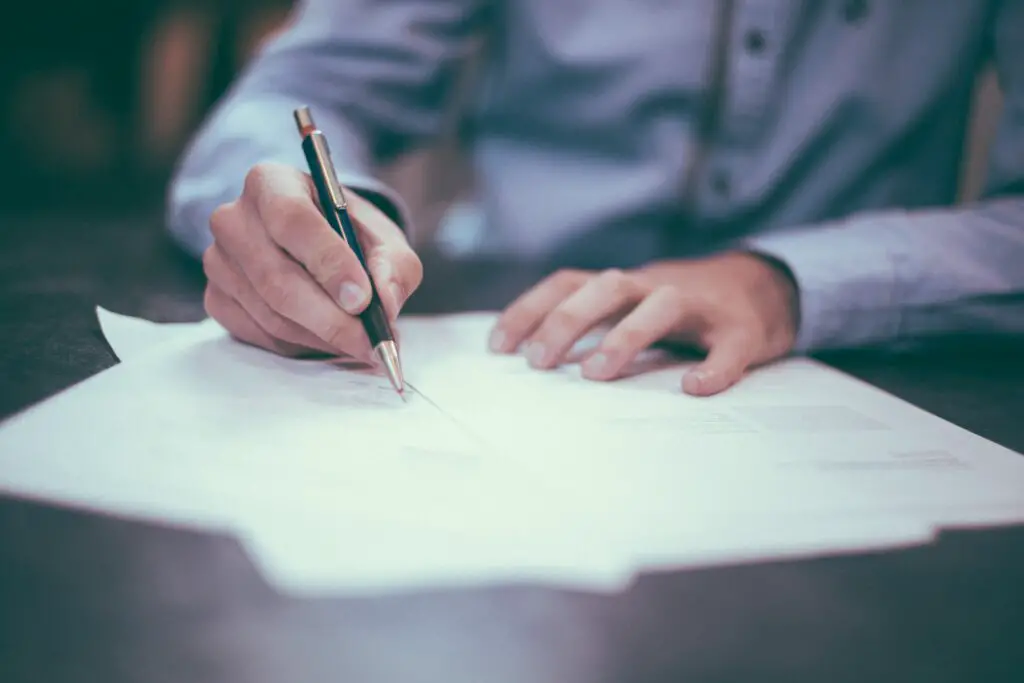 SHRM
When a professional join SHRM, they have access to personalised resources, exclusive information on workplace issues, an engaged community, subsidised training and conference options, and live chat assistance to help them build the skills, connections, and network necessary to improve their workplaces.
In addition to advocating before Congress on matters about labour management, SHRM supports the role of human resources as a career and offers its members networking opportunities, education, and certification.
History
The American Society for Personnel Administration (ASPA), which was created in 1948, operated solely on the efforts of volunteers until 1964, when it opened its main office in Berea, Ohio, and started hiring staff members. The organization's administrative centre was relocated to Alexandria, Virginia, in 1984, and the Society for Human Resource Management became its official name in 1989. Johnny C. Taylor Jr. is the president and chief executive.
The company's Survey Research Center examines workplace challenges and how they affect HR professionals and corporate executives.
Termination of Employment Policy at SHRM
The company SHRM has created policy that apply to all termination of employees to guarantee uniform and consistent procedures.
All involuntary termination should always be authorised by the employee's management, arranged with HR, and handled by this policy guidelines at SHRM. Despite the aforementioned, if a manager is available when serious misconduct happens, he or she may effectively suspend the worker awaiting an inquiry and reporting to Human Resources.
When warranted, Human Resources will make an effort to arrange and organize an exit interview with the fired worker. An exit interview enables the company to gather data that could help enhance employee relations and to give the terminated employee more information about their 401(k), COBRA, etc.
The Payroll Transaction Form supplied by Human Resources must be filled out by the employee's manager. This form needs to be filled out to guarantee that the worker is let go in a uniform and predictable manner from all relevant systems, that corporate property is recovered, and that the worker's last salary is paid in line with applicable federal and state laws or rules, etc.
Unless otherwise specified in a formal separation agreement, the employee's health and dental insurance coverage will end on the last day of the month during which the termination becomes effective. The day the employee leaves their position will see the end of their life and short- and long-term disability insurance. The employee's conversion rights must be informed of and all insurance must be terminated by Human Resources.
Procedure for termination
Voluntary Terminations
An employee's employment ends voluntarily when they give their supervisor a written or verbal or typed resignation notice indicating their intent to retire, or when they are gone from the office for three successive workdays without informing them (job termination).
Procedures
When intending to leave their jobs, employees are required to give at least two weeks' notice. The worker should provide his or her manager with a written resignation notice.
The management will forward a copy of the letter of resignation and any other relevant information (such as the employee's reason for quitting and the final day of work) to the HR department as soon as they receive an employee's resignation.
The worker's exit from the company will be organised by HR. This procedure entails the return of all corporate property by the employee, an evaluation of the employee's eligibility for post-termination benefits, and the completion of a departure interview.
Security-cleared workers are required to have a debriefing meeting with the security officer on their last day of work.
Involuntary Terminations
Involuntary dismissal is undertaken by management, either with or without justification. This includes layoffs that last longer than 30 days.
Procedures
An assessment by the termination review board, which is comprised of both the chairman of [Corporation name], a representative from HR, and the employee's department head, must be requested by the employee's management before any measures are taken to involuntarily terminate the employee.
Reviewing the facts and deciding whether the discharge is necessary will be the responsibility of the termination review board. Management and an HR representative will inform the employee if the board recommends discharge. The manager of the employee is responsible for filling out an employee change form and informing HR and payroll of the employee's final day of employment.
Death of an Employee
An employee's termination owing to their death will take effect on the day that they passed away.
Procedures
The management of the deceased employee should inform HR as soon as they are made aware of the death.
From the numerous benefit programmes, the perks administration will process all applicable beneficiary payments.
The manager of the employee should see to it that the timecard of the dead employee is delivered to the payroll department.
Exit Interview
When an employee willingly leaves their position, the Human resources department will get in touch with them to arrange an exit interview for the day before they leave.
Eligibility for Rehire
Employees who decide to leave [Corporation Name] in good standing and give the required notice may be rehired. Former employees must adhere to the standard application and hiring procedures and must fulfil all minimum requirements and qualifications for the position, including any necessary qualifying exams. Unless otherwise required by law, hired-back employees will not be given credit for prior employment for determining benefits such as longevity, leave accruals or retirement.
Employees who are fired for cause by [Corporation name] or who resigned instead of termination are still not eligible to be hired again. Additionally, individuals who leave their jobs abruptly or without giving proper notice will not be given a second chance.
Conclusion
An employment termination, often known as a departure from employment, can be either voluntary (the employee's option) or involuntary (the company's decision). When an employer dismisses an employee, it typically does so with just cause (poor performance or behaviour), or for business or organisational reasons known as layoffs or a reduction in force (RIF).
All states, recognise some type of employment at will, which means that either the worker or the employer may end the employment agreement for any reason, under any circumstance, with or without reason, with or without prior notice, and at any moment. There are state-specific exceptions to the employment-at-will rule, and the existence of a collective bargaining agreement or employment contract may supersede the employment-at-will status. Employment at will may also be prohibited by local regulations; for example, Philadelphia and New York City both demand a justification for terminating fast food employees and parking attendants, respectively, although local laws may also forbid employment at will. The application of employment at will is unique to the United States, while the majority of other nations (such as Canada) only permit termination of work for the cause.
Serving a statement is an important step in terminating an employee. 30 to 90 days prior to termination, the severance notice is required. This warning must be in writing and include a specific explanation of the employee's termination.
SHRM Termination Policy – Know More