The two most important things for a company are its employees and their work and performance. The reputation of a company is built upon the employees' performance, stability, behaviour and faith in the organization. But when it comes to the matter of termination, different companies have different policies for that. Terminating an employee depends on their misdeeds and misbehaviour and it affects their career in a very bad way. In one's career, termination may work as a black spot. So, usually, employees try to avoid termination. Though, if they want to resign from their current company that also has its term and conditions. Let us know What are the 'Cognizant Termination Policy'.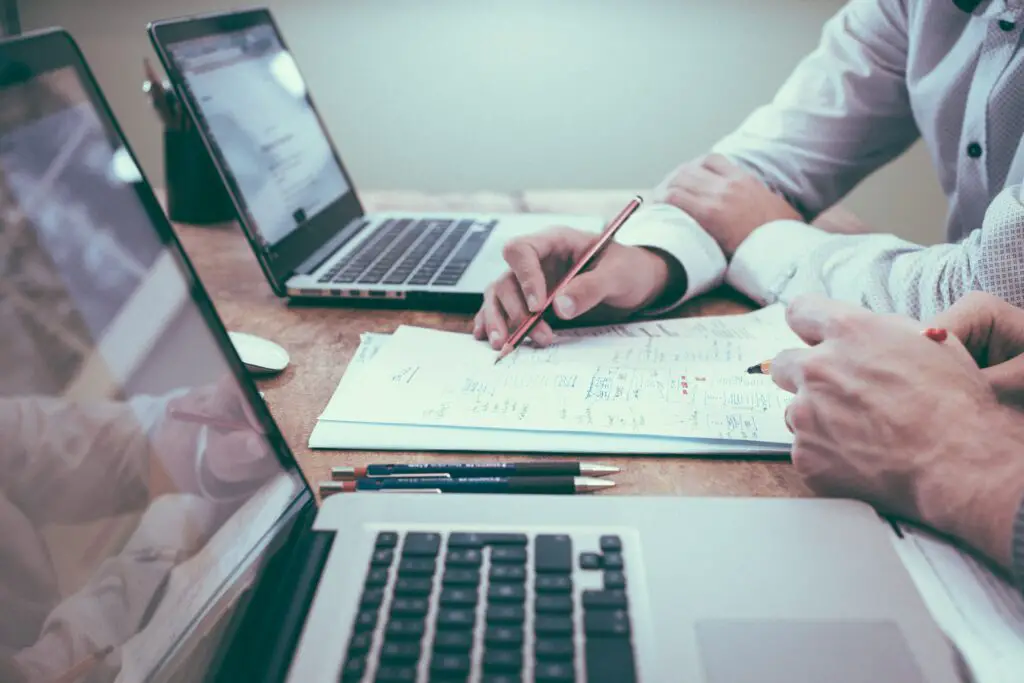 Cognizant Termination Policy
In this article, the termination policy of a company named Cognizant Technology Solution Corporation. Getting into a company has some rules and regulations. Similarly getting out of a company has many long procedures which include many terms and conditions. Cognizant, they have some exclusive rules and terms which employees, as well as the company, have to maintain if the company is terminating someone or someone is resigning on their own. Let us know more about these procedures in detail.
The Notice period
Whenever a company is planning to terminate an employee, they should give them notice of their decision and give him a certain time to respond to the notice. This period may vary from 1 month to 3 months. In the case of Cognizant, their current notice period is of 90 days. This applies to every employee who joined after 4th February 2021. Before that, it was of 60 days. The company will provide you with the salary for this 90days notice period. But after this company will not be responsible for that employee anymore.
The Reasons for termination notice
This termination may happen due to several reasons. This might include some misbehaviour or misdeed of the employee that cannot be tolerated by the company. In Cognizant, these may include some really stupid behaviour like eve teasing or personal attack to insult someone in the office which can make the office environment toxic and not employee friendly. Falling short on your daily timing, that is 9 hours per day can make trouble in your office career. 
Cognizant may terminate you for your long-term irregularity in office timing. Apart from that, you may receive a termination letter or a notice if you cannot attend the office for more than 3-4 weeks without applying for leave. These irregularities cannot be tolerated by Cognizant and may trouble you during your office life here.
What should an employee do during the notice period?
Cognizant is very lenient in case of their employee termination. They keep giving warnings and chances to employees to improve. But sometimes this doesn't work as even several chances cannot change the employee. In such a situation, the company will give you notice, including a notice period of 90 days. So, for these 90 days, you can work there and they will pay you. After that, they will terminate you which would not look good on any employee's career certificate. 
So, the employee should search for a new job in that period. In the case of Cognizant, they don't prefer to terminate any of their employees as it would create a bad impression on the employee's career. So, they give a chance to the employee to find a new job in the notice period and resign after that. This won't harm the employee's career as well as the company's reputation. 
Sometimes, these termination policies get prolonged due to some internal issues of the company. The termination notice or your notice period may get delayed due to that. In such a situation, first, you should talk to your HR to know the actual scenario as closely as possible. Then if you feel that the notice period will come to you even if it is delayed for some internal issues, you better wait for that issue to get resolved as there is no chance to terminate you before that. 
But, termination acts like a black spot in your career, you should start searching for a new job using the skills you have. But you must be responsible enough for your current company and project until your resignation is officially accepted. In IT sectors like Cognizant, these kinds of glitches are very common but there are ways to avoid them just by using your skills. Though, it is important to inform you that Cognizant is very respectful towards their employees and their skills and they are not fond of terminations until and unless it is too serious. 
The resignation process
When it comes to termination, people usually choose to resign in their notice period to save their career impression and the company's reputation. This process is not so complicated in Cognizant. Following some easy steps will end up getting one's resignation accepted in a hassle-free manner. 
Once you make up your mind to resign from Cognizant, you must contact your immediate higher manager via call or email to convey this information. This will lead to an initial and informal conversation with the manager regarding your resignation. You are expected to explain the reasons to the higher authorities. If you are a part of a valuable and ongoing project, they may ask you to stay for a longer period (within your notice period). If you can afford that, you must tell them that. If you cannot, you may promise them your intelligence even if you are far from the company until that project gets completed. This may include receiving phone calls or giving them your opinion and suggestion regarding your old project even if you are officially not a part of them. 
After this verbal and informal stage, you have to enter the formal stage where you have to go to the tool called HRCM where you have to fill out an online form. You have to submit your feedback there and should mention your reason to resign from the company in a detailed and clarified manner. Then you have to accept their terms and condition in the form and submit it.
After the submission, you will get a mail shortly with your last working days and other details. This last working day is usually the day 2 months after the date you applied for your resignation. This mail will clarify the terms and conditions that you are bound to before and after resigning from Cognizant.
Conclusion:
Now We've learnt about 'Cognizant Termination Policy', A termination is never an option for any company until and unless the condition is the worst. Cognizant is a very employee-friendly company as per the employees' opinion. Though if someone is terminated or in a notice period and wants to resign, hope the above-mentioned steps will be helpful for him/her. Above all, it is  requested to everyone to keep learning and upgrading their skills as that is the most important for any IT company like Cognizant.
Cognizant Termination Policy- Let's Find Out