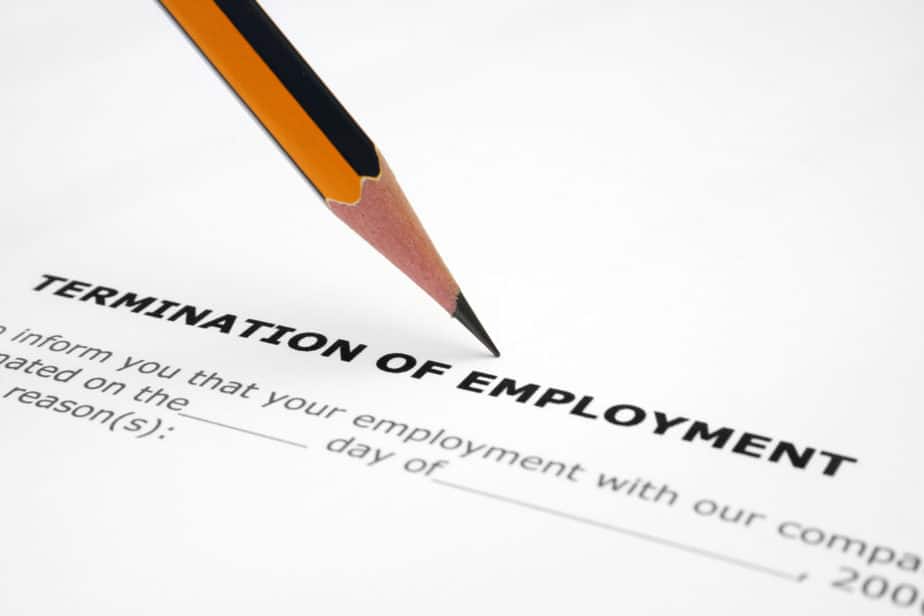 Goodwill or Goodwill Industries International Inc. is an American-based company. Its headquarters are present at Derwood, Maryland. It provides various community-based services. It provides job training and placement assistance to people for their employment. It operates from several countries like the United States, Canada, Mexico, Brazil, Panama, South Korea, Uruguay, Venezuela, etc. Here, let's know about Goodwill Termination Policy.
Goodwill's mission is to eliminate the barriers to employment. It promotes learning more each day. It encourages its employees to adhere to the mission and maintain its reputation. It primarily focuses on vocational rehabilitation services. It believes that the work efforts of its employees make it possible for its clients and customers to eliminate the barrier to employment and become self-sufficient individuals. 
Goodwill Employee Responsibilities
The employees of Goodwill have some core responsibilities. The responsibilities are defined as follows-
Employees must do their job properly.
Employees must act mature and be a good example for others with their appropriate professional behavior.
Employees must read, understand, and know the policies, procedures, and regulations, whichever is applicable to their work unit.
Employees must exhibit punctuality.
Employees must clarify all their doubts and should complete their job in time.
Employees must work collaboratively with others and must treat them with respect and dignity.
Employees must stay loyal to the organization and help its goal of employment rehabilitation with their positive work efforts.
Goodwill expects that every employee must follow these responsibilities with no ignorance. Violation of any of these responsibilities can result in the termination of the employment contract.
Termination due to misconducts
Goodwill prohibits discrimination of every sort. It treats everyone equally and provides everyone with equal opportunities. Discrimination based on religion, nationality, age, ancestry, creed, gender, sexual orientation, marital status, etc. is strictly prohibited.
Any kind of harassment or abuse is strictly prohibited. Any type of physical, mental, verbal, visual, sexual harassment is strictly prohibited. Sexual harassment such as inappropriate physical contact, requests for sexual favors, unwelcome sexual advances, intimidating behavior, etc. is strictly prohibited. 
The employees who do such unwelcomed conduct shall be liable for their own action and their consequences. Any such act of misconduct can result in the termination of the employment contract.
Termination due to creating negativity at work
Employees must promote and maintain a positive work environment. Employees must not possess any kind of intoxicating substance or alcoholic beverage. Goodwill has a strict no-tolerance policy for substance abuse. 
Employees must never intentionally or willfully violate any policy of Goodwill. They must never get into any conflict that may affect their work adversely. They must not possess any kind of weapons at the workplace. Threatening others, actions of violence, fighting, etc. are strictly prohibited.
Any deviation from these policies can result in the termination of the employment contract.
Termination due to confidentiality breach
All the employees must work with integrity at the workplace. They must disclose any confidential information to any person who should not have the need to access it. They must not disclose any personally identifiable information such as identity, medical information, photographs, etc., be it electronic, oral, or written, outside the organization. 
Goodwill employees must protect non-public information. Intellectual property such as copyrights, logos, trade secrets, trademarks, patents, etc. must not be disclosed to any person who is not authorized. Plagiarism is forbidden at the workplace, so no employee should use the content that is attributed to others. 
Disclosing personal or business information on social media sites, without prior approvals, is strictly prohibited. Access to personal social media with the use of the organization's assets is also prohibited. Any information related to suppliers, vendors, customers, business partners, and other associates must be protected. No employee should make inappropriate, unprofessional, incomplete communications regarding the business over social media or other platforms. 
Any such activity of confidentiality breach can result in the termination of the employment contract.
Termination due to unlawful behavior
Employees must always adhere to laws defined by the state and federal. They never engage themselves in any corrupt activities. They must never bribe any authority to carry out any work related to business. They must protect the company's reputation in the market. 
Employees must refrain from retaliation practices. They must treat all their co-workers equally. They must not falsify any business-related documents, be it related to financial or marketing plans, etc. They must strictly refrain from insider trading. 
Employees must obey all the security policies. They must refrain from corrupting any documents or files related to business. They must not falsify their timing records, reimbursements-related information, etc. 
Any such unlawful activity or security breach can result in the termination of the employment contract.
Frequently Asked Questions
What are the values of Goodwill?
Answer. Goodwill's core values are-
Promote self-esteem in all.
Promote insights to improve the individual's situation.
Increase empathy among all individuals.
What are some policies defined by Goodwill?
Answer. Harassment and Abuse Policy, Substance Abuse Workplace Policy, Accountability Policy, Weapons Policy, Critical Incident Reporting Policy, Personal Equipment Liability Policy, etc. are some of the policies defined by Goodwill at the workplace. 
Goodwill Termination Policy- Employees' Responsibilities