The online services sector has not seen a competitor such as Google. The market share it owns in the search engine market is off the charts. It has become a household name with people resorting to "Google it!" every time someone has a doubt. Google LLC is a subsidiary of Alphabet Inc. and was founded by Larry Page and Serge Brin in 1998 in California. It is currently headquartered in Mountain View, California. Its current CEO is Sundar Pichai. Keep reading to know about Google SWOT Analysis & Competitors.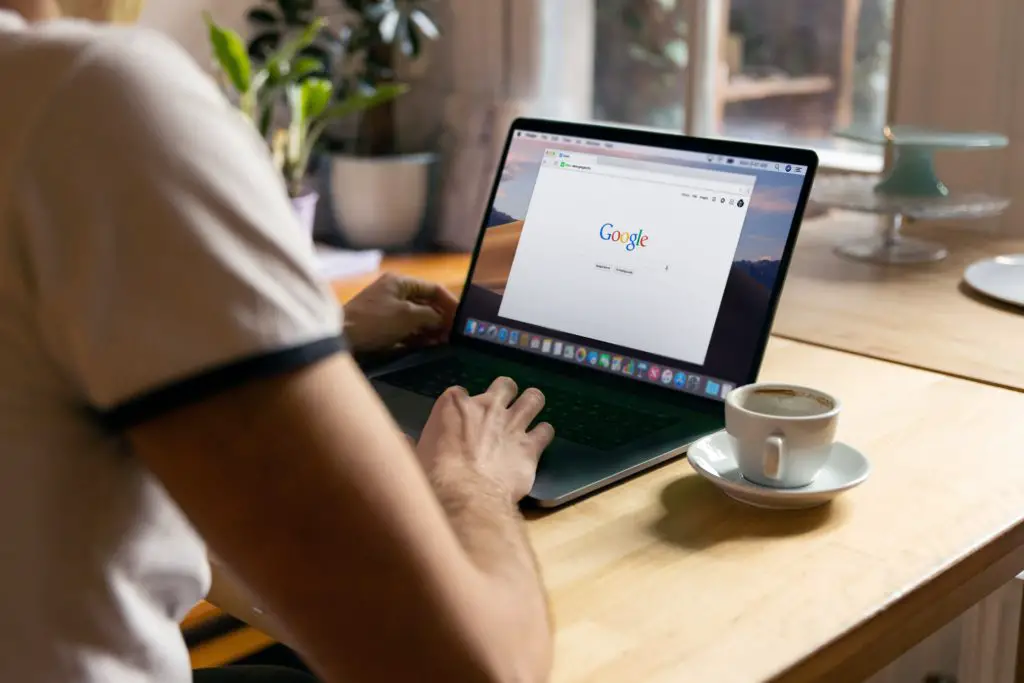 SWOT Analysis
A SWOT analysis of Google shall analyze the strengths, the weaknesses, the opportunities, and the threats that the corporation may face. The purpose of a SWOT analysis would be to conduct a situational analysis of the company, which is quite helpful for the managers and the people intending to invest in the company. Through this article, you will understand all of Google's strengths, weaknesses, opportunities, and threats and understand the competitors in the markets in which Google exists.
Through this article, the internal factors (strengths and weaknesses) shall be analyzed, and then the external factors (opportunities and threats)
Strengths
Google LLC has multiple strengths, which is the reason it is one of the biggest companies in the world:
Search Engine Giant
There is no other company in the world that can match up to Google when it comes to the search engine market. Google has a staggering 92.47% (as of June 2021) of the search engine market share, which virtually monopolizes the market. The next competitor in the market is Bing, which has a market share of 2.44%, making it almost impossible to penetrate the market. In Europe, 97% of the mobile search engine market share is owned by Google. 
Diversified Portfolio
Google collects a large amount of data through the plethora of applications and tools it offers to the general public, primarily for free. A single google account gives you the option of availing Google's Gmail is the leading email service provider in the world with a market share of 27.8%. You can also use Google's cloud storage "Google Drive," which gives 15 GB of free storage. YouTube can also be browsed, and it happens to be the world's most popular video-sharing network. It has many more features such as google forms, docs, sheets, photos, meets, etc.
Brand Valuation
Google is one of the most trusted brands in the world, second only to Apple in brand valuation. Their brand valuation reflects the same, with 2021 being the most successful year in its history. The brand valuation as of 2021 stands at $458 billion.
User Traffic Generation
Google's user traffic generation is unparalleled as it averages more than 1.2 billion unique searches per month. This makes it one of the most influential brands globally and has made it a household name. The competitors in the industry are nowhere close to Google in this aspect.
Android Operating System
The introduction of Android has been one of the biggest strengths of Google to date. With the advent of smartphones, Android has gained enough traction to become the most widely used mobile operating system. The biggest smartphone companies in the world, such as Xiaomi, Samsung, Vivo, Lenovo, Huawei, etc., make use of this operating system. Android controls a massive 73% of the market share in the operating systems market as of June 2021.
Highly Profitable and Sustainable Business Model
Google makes multiple agreements with third-party websites, which garners a great deal of its profits. This has helped it increase its top line and bottom line. This has largely aided the company's growth. Google also generates a lot of ad money, generating a revenue of $147 billion, which increased from $39 billion in 2019. It commands nearly 29% of the digital ad spending worldwide as of 2021.
Growth Rate
There are very few companies that have enjoyed the growth rate that google has had. It started with less than 300 employees in 2001, which increased ten times by 2004 to 3000. The number of employees increased tenfold by 2001 to 32,470 and almost doubled to 61,814 employees in 2015. 2018 saw the number of employees hit the 100,000 mark, and by the end of 2019, the company employed 118,899 people worldwide. As of May 2021, Google employed over 135,000 people worldwide.
Weaknesses
There are some flaws the company has, which diminish its growth and efficiency of the company. The following weaknesses threaten Google:
Algorithm Secrecy
Google's lack of transparency regarding its algorithm has raised a lot of eyebrows. They have never revealed how the ranking system on their search engine works. The secrecy behind how specific websites rank number one of search hits has made people criticize Google for being too opaque. The suspicious nature of Google has caused a few users to stop using its search engine. However, there has been some redressal by Google on this front. Google has provided a bare-bones version of its algorithm.
High Dependency of Ad-based Income
In the past decade, Google's profitability has been affected by its high dependence on the revenue it generates from advertisements, especially in 2013. In 2019, it was estimated that 83.9% of the total revenue made by the company was from ads and related projects. Google is highly dependent on the metric of "cost-per-click". It determines the price at which advertisers are willing to pay for traffic. When advertisers shift to other platforms, the CPCs decrease, thus decreasing the profits made by Google. This can be a very slippery slope as the advertisement marketplaces heavy reliance on macroeconomic conditions. With every company upping its marketing strategies, Google may need to rethink the monotony of its revenue source.
Big Companies Boycotting Google's Advertising Service
Google's image was tainted when the world found out that extremist and hate speech were allowed to run on Google. This resulted in multinational corporations pulling out of advertising on any Google platform. Companies like AT&T, Johnson & Johnson, HSBC, L'Oréal, Marks & Spencer, and many more brands have boycotted Google's advertising services. Even the British government has followed suit.
Employee Turnover
High rates of employees turning over exist within Google. This is, however, not a problem faced only by Google. Most technology companies have high turnover rates. For example, most Amazon employees stick with the company for around a year, while most Apple employees stay for two years. The irony is that this happens despite Google providing good insurance schemes, medical and health care, and standard paid leaves. The problem that makes it specific to Google is that consumers tend not to align themselves with oppressive companies and promote social evils. During the peak of the Black Lives Matter movement, around 1600 employees of Google signed a petition to stop providing G-suite services to the police departments across the country as a sign of protest. 
Social Media Revolution Failure
Before social media became a household concept, most people relied on Google to message people and get the latest updates on news around the world. Google failed to catch up with the revolution, and companies like Facebook and Twitter benefitted from that. Google had the prime opportunity to be a significant competitor in the market, but its social media attempts with Google+ ended up having to shut down.
Pricing Strategy
The YouTube TV service prevalent in the United States hiked its monthly membership price from $49.99 to $64.99 per month. YouTube TV provides 80 channels for this cost, and most consumers find it ludicrous that the price has been hiked up by $15. In an age of OTT platforms such as Netflix, Prime Video, Disney+ and Hulu having a price range of $5 and $15 per month, there is a high chance that YouTube TV is going to lose the 2 million subscribers they have.
Opportunities
There are some exciting opportunities in store for Google if it plays its cards right:
Android OS
Google's operating system "Android" remains the most enormous opportunity that Google can further benefit from. The operating system already owns the most significant market share worldwide, and it now stands a chance to compete with iOS in the United States. This prospect remains an excellent opportunity for Google to compete with the likes of Apple and Samsung. 
Revamp in Business Model
As mentioned in the weaknesses, Google needs to decrease its dependence on advertising revenue. There is a need for diversification in its revenue stream if the company intends to sustain its profits. Nonetheless, Google has proved its intentions to diversify its revenue stream. It has begun to work more on its segments such as Google Books, Google Play Store, Google Cloud, YouTube TV, and its wearables.
Wearables
The smartwatch market has become pretty lucrative and prominent, with multiple phone companies integrating their smartphone services to their corresponding watch. Of late, more people have begun to become health conscious and make use of such smartwatches and fitness bands to track their fitness. Google took a positive step in this industry by acquiring Fitbit, whose market share is currently 4.2%. It, however, competes with the likes of the Apple Watch, which has a market share of 28%, and Huawei's smartwatch, which has a market share of 9.3% worldwide. 
Cloud Computing
Cloud computing remains to be a good opportunity for Google to capitalize on market share. Google seems to be taking advantage of the experience they have as the percentage of revenue earned by Google from cloud computing rose from 5.5% ($8.9 billion) in 2019 to 7% ($13 billion) in 2020. Capitalizing on the cloud market is a fantastic way to assert dominance in the enterprise market. 
Remote Work Solution
Companies like Microsoft (Teams) and Zoom have captured a considerable market share (14.5% and 48.7%, respectively) and have profited from the same. Google has also come up with "Google Meets," which has managed to capture a considerable market share with an increase from 1.6% in 2020 to 21.8% in 2021. This growth is an excellent opportunity for Google to dethrone zoom from the top spot.
Threats
Facebook
Social media giants such as Facebook and Twitter have capitalized on the social media market and rapidly increased their features and services. Google must do something about it as it is a major threat to their market share in the future. 
Mobile Computing
Google's mobile computing presence is under threat with multiple competitors entering the market. Google needs to pay more attention to its mobile computing unit.
Market Share Decline in Digital Ad Revenue
The market share of Google's US digital advertising revenue has been declining for a few years now. It has reduced by approximately 1% every year from 2017 until 2019. It started off with 38.8% in 2017 and came down to 36.2% in 2019. It nosedived to 29% in 2020, showing the fierce competition from Amazon, Snapchat, Facebook, and Instagram. 
Apple Making a Statement
Apple has permanently shifted its default search engine to Bing. Any search made on Siri by default happens on Bing. It took the extra step to prevent Google Maps from running while operating the CarPlay feature. This can be a large threat for Google as companies like Apple have sufficient influence to change people's tastes and preferences. 
Antitrust Controversies
The United States and European Union lawmakers have been involving Google in antitrust controversies for years now. In 2017, google was fined 2.4 billion euros due to a breach of antitrust regulations. In 2018, google was fined the equivalent of $5 billion for abusing antitrust regulations and abusing its dominance in Android. The European Union imposed a third fine on google amounting to $1.7 billion in March 2019. The allegation was that Google was stifling competition in the market of online advertising. 
Censorship
Google has allegedly censored a lot of content and has received a lot of backlash for the same. There have been multiple reports by whistle-blowers alleging political leanings and favoring certain ideologies. Leaning towards particular political parties or political ideologies could work to the detriment of Google as the world's largest search engine should not have a biased image. 
Pandemic
The pandemic has been a threat to most companies, so it is not a surprise that it has made it to the list of threats faced by Google. The revenue gained from advertisements in the United States was $41.8 in 2019 and has dropped by 5.3% ever since. The revenues and profits made by Google are at stake. 
Relations with China
Google had the intention to extend cloud computing solutions to the Chinese public. It was, however, met with intense geopolitical pressures in the region and was forced to ditch the project. Rising geopolitical concerns around the world are a cause of concern to Google. If Google has to follow suit in other countries, it can lose a sizable chunk of its market share across the various services it provides. 
Google Competitors
Search Engines
It has been established that Google is the undisputed king of the search engine market. The only other competitors are companies like Bing and Yahoo, both of which have a minuscule market share. With 92.47% of the market share, there is no debate that any other competitor in this market can come close to Google. The only competition that Google faces in the search engine market is in individual companies like China, where Google has been banned from conducting its services. Baidu thus emerged to be the top player for search engines in China, controlling 80% of the market share.
Entertainment
Google's YouTube has reached unprecedented heights ever since Google reacquired in for $1.65 billion in 2006. Google made $17.22 billion just in advertising revenue in 2020, proving it to be a very profitable acquisition. YouTube competes with the likes of other media streaming services such as Netflix, Prime Video, Disney+, Hulu, etc. However, the content streamed on YouTube is in competition with social media websites such as Facebook and Twitter. YouTube thus fights a two-pronged battle but emerges at the top as YouTube has become the go-to platform to view videos for free. Considering that YouTube does not directly fit into either of the two categories, it has made an individual category for itself where it is close to competition. 
Cloud Computing
This is a market in which Google faces heavy competition. The major market players in this industry are Amazon Web Services and Microsoft Azure, both of which have a higher market share as compared to Google. Google would have to re-haul its cloud computing segment to increase its market share in cloud computing. It currently stands at the third position in the market with 8% after Amazon Web services at 31% and Microsoft Azure at 22%.
Concluding Statements of SWOT Analysis and Competitor Analysis
Looking at the bigger picture, it would be unwise to assume that the threats faced by Google are substantial enough to dethrone it from its dominant position in the market. The company is not going to disappear any time soon. Its prominence in the market is the reason it is able to earn such high revenues. As long as we continue to feed Google with our user data, the company will be able to provide us with content from which it will ultimately benefit. There is very little that suggests that any other company has the slightest possibility to even compete with Google when it comes to the search engine market. With the Android OS booming, Google has been able to anchor itself into the smartphone market and is profiting from it. Overall, Google's popularity exceeds the possibility of the company making losses by several miles. 
Frequently Asked Questions
What is Google's market share in the search engine market?
Google has a staggering 92.47% (as of June 2021) of the search engine market share, which virtually monopolizes the market.
What is the biggest threat faced by Google?
On the front of technology, Google faces tough competition from social media giants such as Facebook and Twitter.
In which market does Google face the most amount of competition?
The cloud computing market is probably the most challenging market for Google to capitalize on. It has a market share of just 8%, with its competitors such as Microsoft Azure and Amazon Web Services being far ahead.
Google SWOT Analysis & Competitors – Learn More